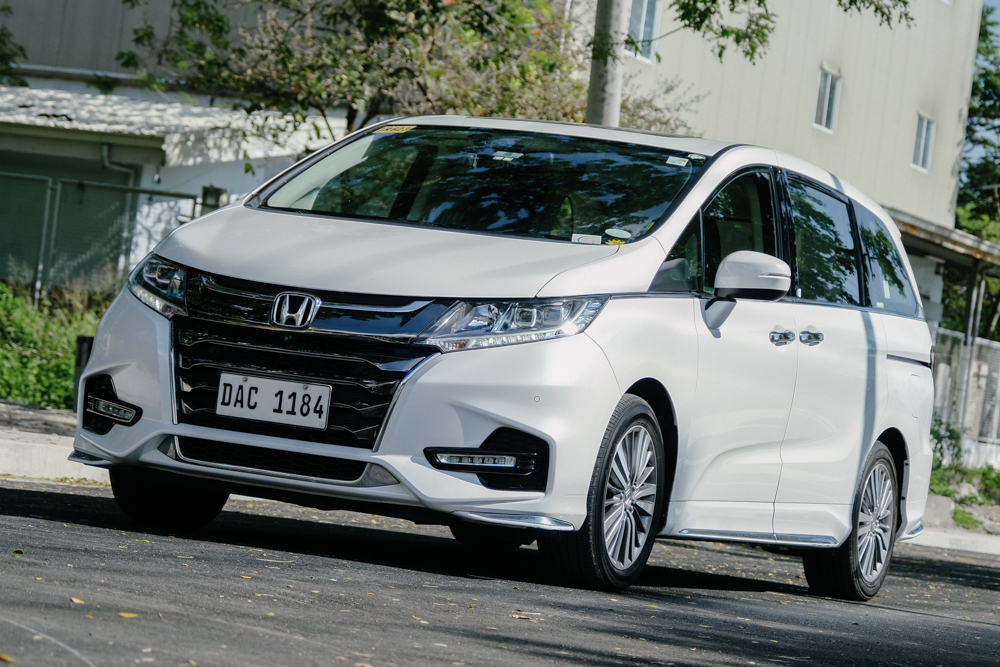 There's a reason why the Honda Odyssey is popular for those looking for a do-it-all minivan. Compared to other premium MPVs, it doesn't forget its humble people-carrying roots. The kind of people who buy these would prioritize shuttling their families around over transporting VIPs. And yet, this car still manages to play its luxury-mover cards just as well.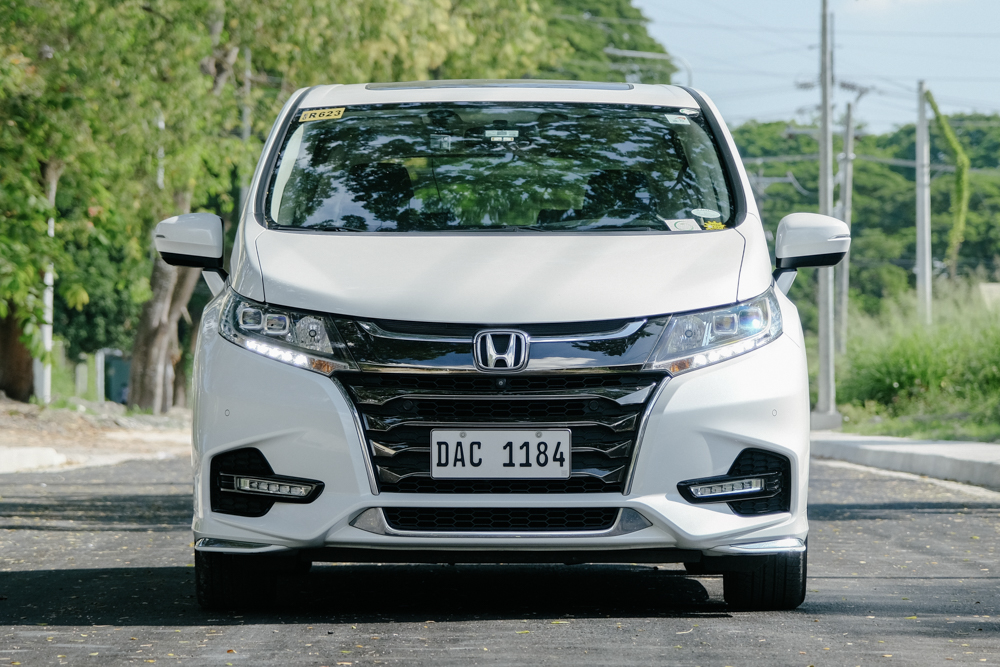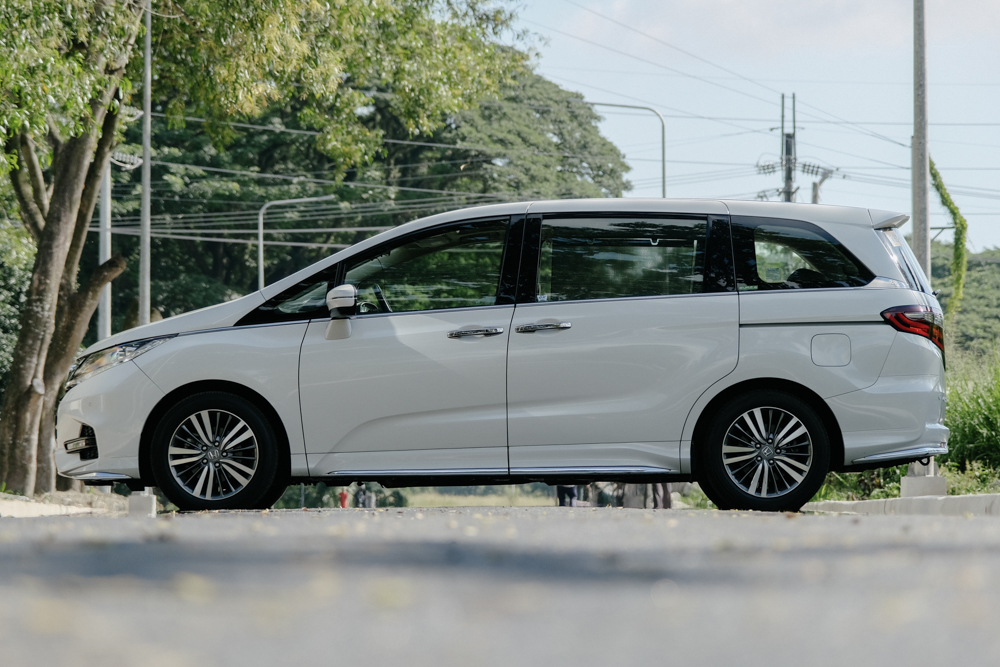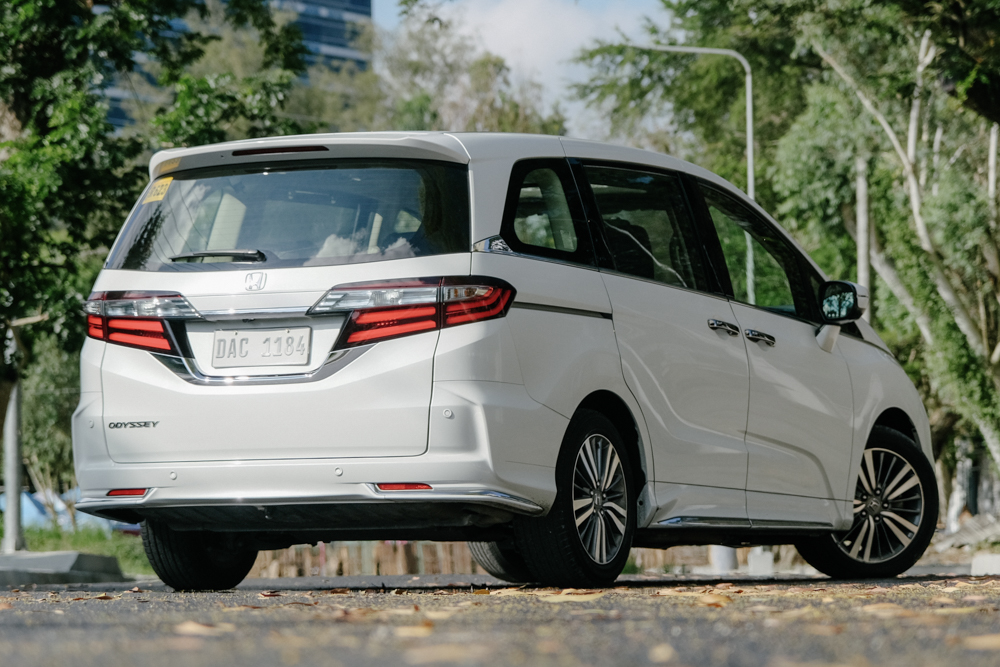 For starters, it's a handsome-looking vehicle. It has a relatively compact appearance, yet is deceivingly spacious on the inside. The low stance makes ingress a lot easier (especially for senior citizens). But on the flip side, this vehicle is not friendly for flood-prone areas or rough roads.
On this EX-V Navi trim level, it receives sportier garnishing, a darker chrome grille, and 17-inch alloy wheels. While nice, the Odyssey's already low stance can really be an issue. On this test unit, I noticed several scuffs and scrapes on the lower parts of the bodywork.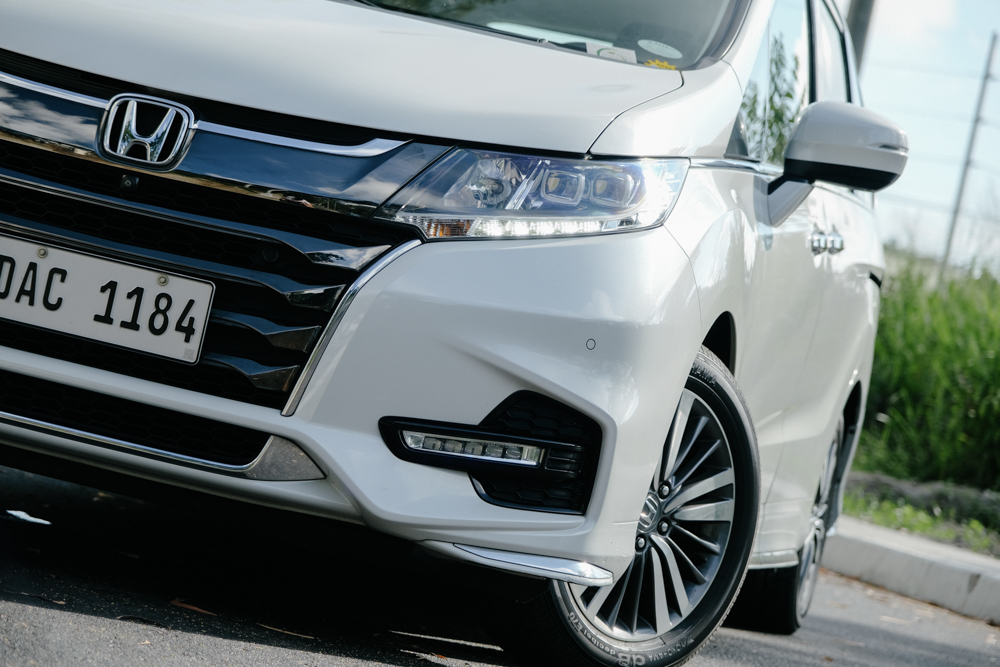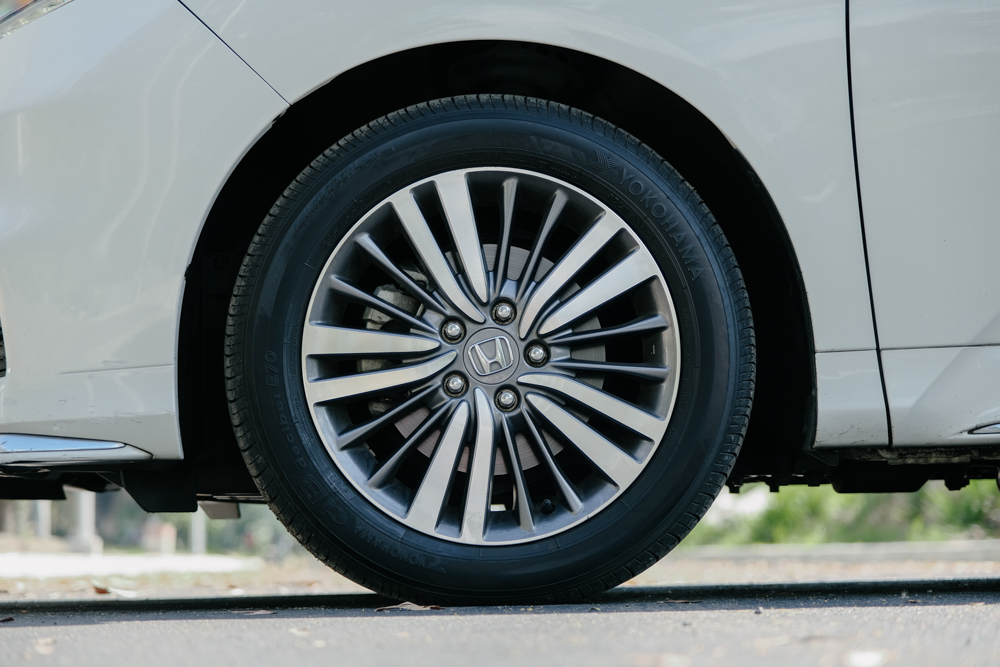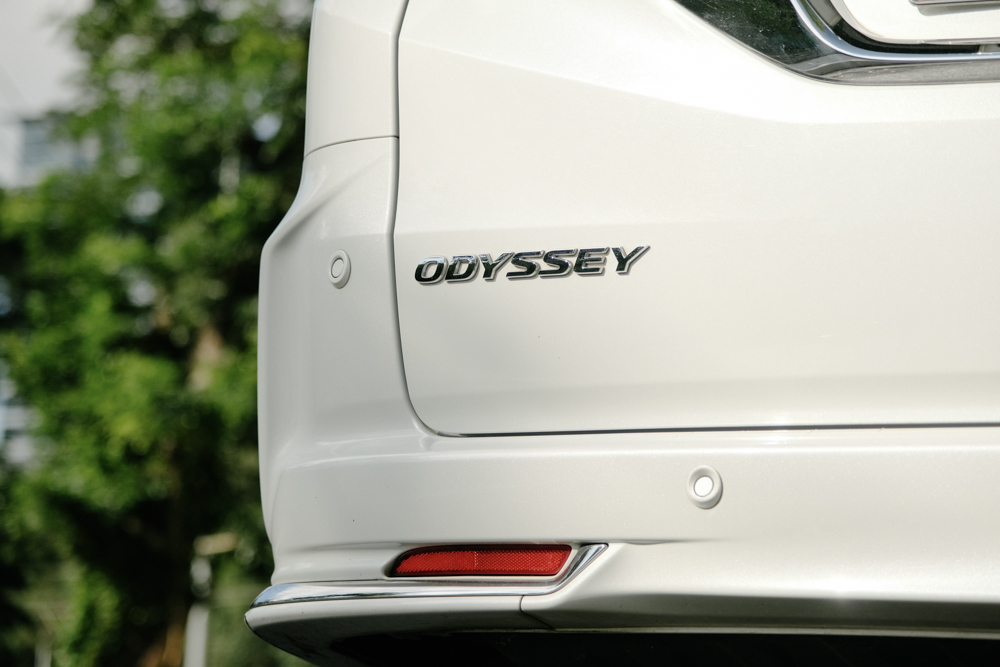 Honda has a rather conservative approach to cabin design. To be honest, it feels quite dated, but it's a cozy place to be. Faux wood and soft black leather adorn the seats, the dashboard, and door panels. There are plush floor mats, subtle ambient lighting, a sunroof, and pull-up sunshades that add to the luxurious feel.
A bonus is how the interior has withstood the test of time. Everything is put together solidly. The panels and mechanisms don't creak and still smoothly operate, a bonus for a minivan that might see the chaos brought by young children during its life.
Don't expect the Odyssey to have cutting-edge technology, unlike its newer rivals. There's a sluggish infotainment screen with no modern phone integration. There's just Bluetooth and iPod connectivity, but at least it has a functional navigation system. Audio is routed through eight speakers, and there's a rear roof-mounted display to appease your picky passengers.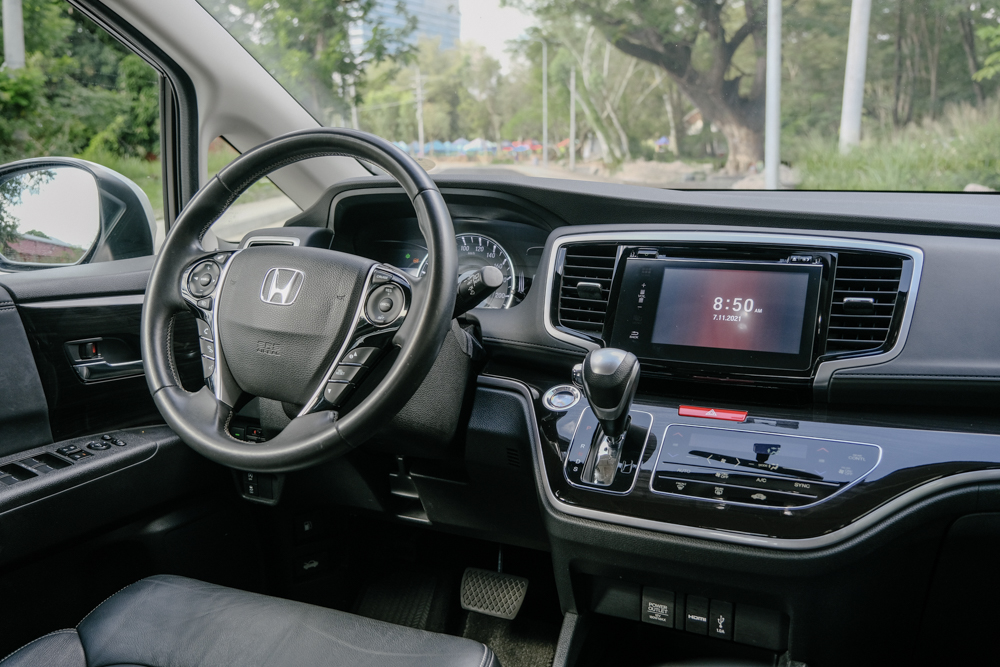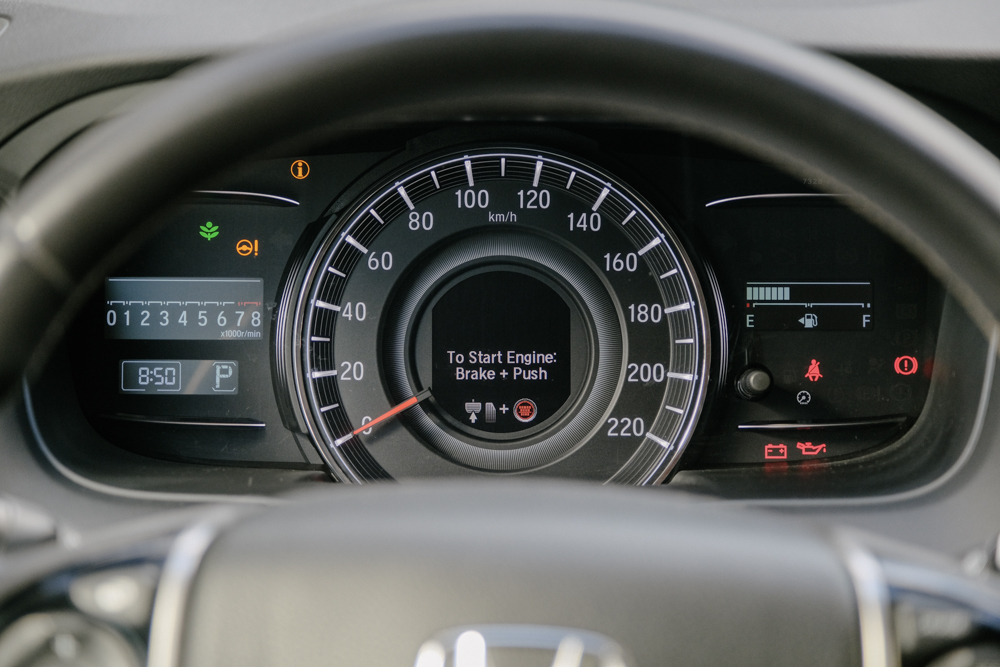 If there's one thing Honda is great at doing, it's utilizing cabin space properly. No matter where you sit, the Odyssey feels very wide and airy. The front row has a clever drawer with retractable cupholders. This is made possible by the console-mounted shifter and foot-mounted parking brake. As for the front seats, they are extremely comfortable. The headrests and adjustable armrests are also quite plush. The driver's seat has eight-way power adjustment, but the front passenger has to contend with manual levers.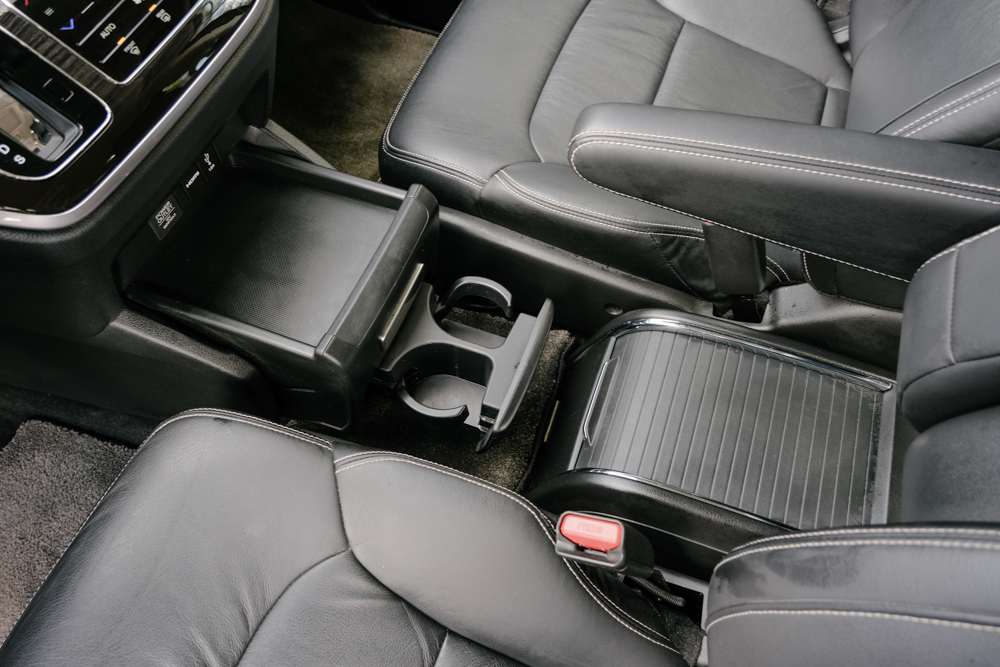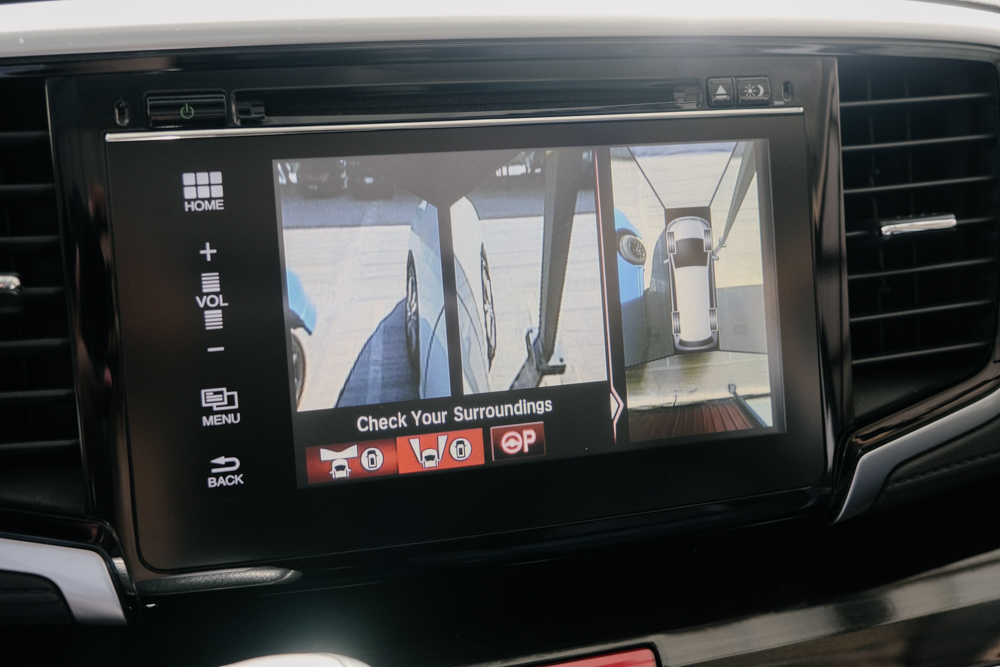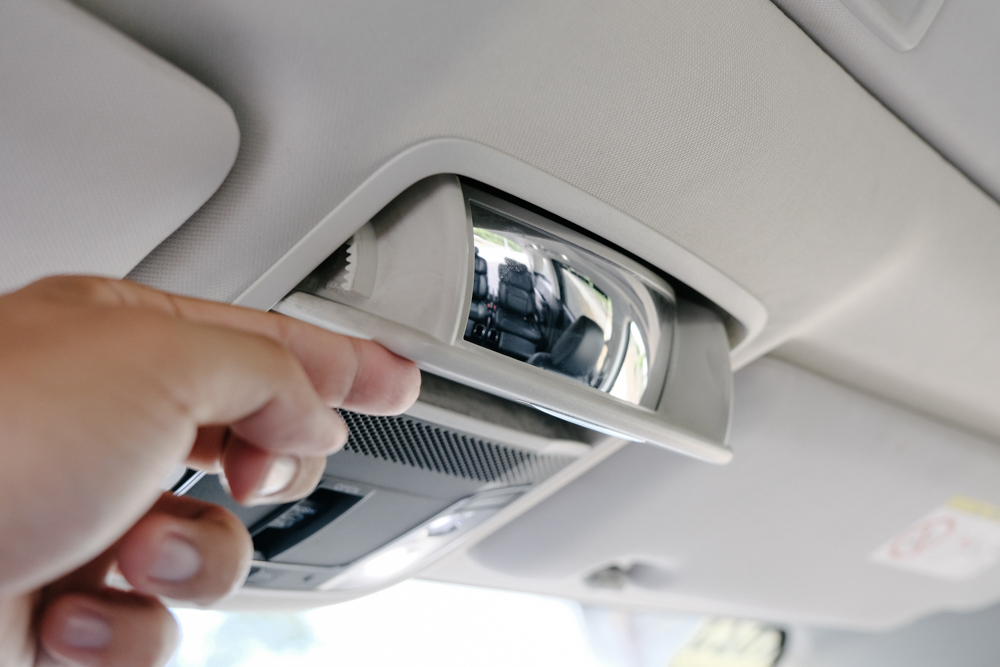 As for the second row, the captain's chairs offer a surprising amount of (manual) adjustments. They don't have heaters, coolers or massagers, but they feel like cozy recliners in a lounge. The chairs can slide sideways to allow the elderly to board, and offer easy access to the third row.
If I were to nitpick, though, the ottoman (or leg support) feels too short for taller people, making their feet hang off the end unsupported. Also, the roof-mounted climate controls can be hard to reach if you're relaxing in the seats. But hey, we're not complaining, and you can always ask the driver to adjust the temperature for you.
The third row is spacious and livable for tall people. Just don't expect it to fit three adults abreast. Amenities include air-conditioning vents, a 12V power socket, and an HDMI port to connect to the roof-mounted screen.
As for cargo capacity, there's a respectable 351L with the third row up. You can always fold the seats flat into the floor to carry more stuff. Or, you know, turn the Odyssey into a VIP transport.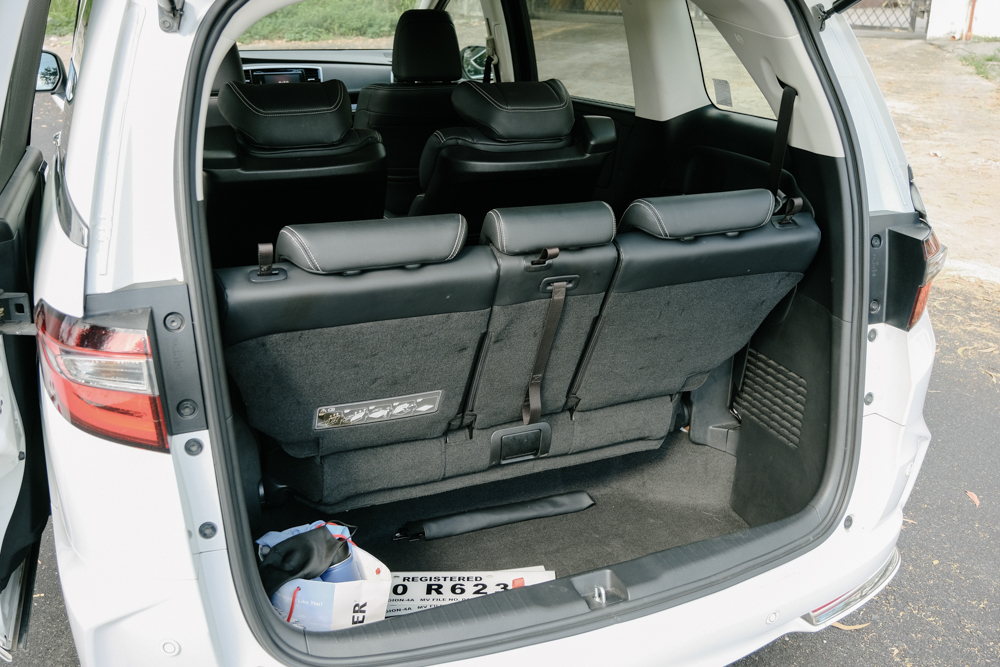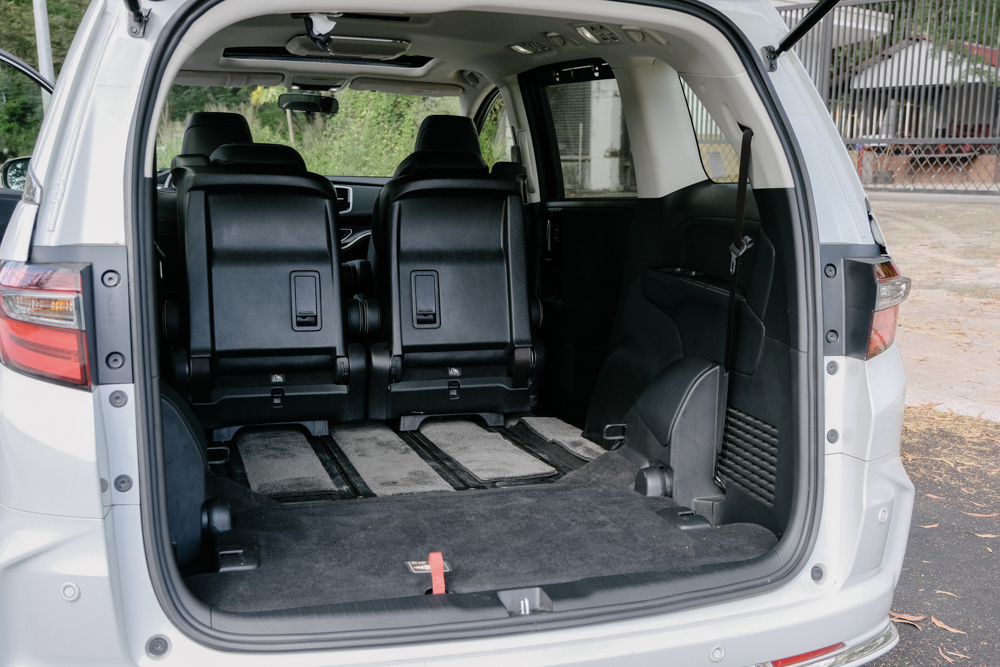 From the driver's perspective, there's impressive visibility all around. With car-like handling and maneuverability in the city and back roads, it's an enjoyable minivan to drive. On the highway, it offers a very plush and comfortable ride no matter where you're seated. NVH is amazing, with just a small amount of wind and tire noise entering the cabin at highway speeds.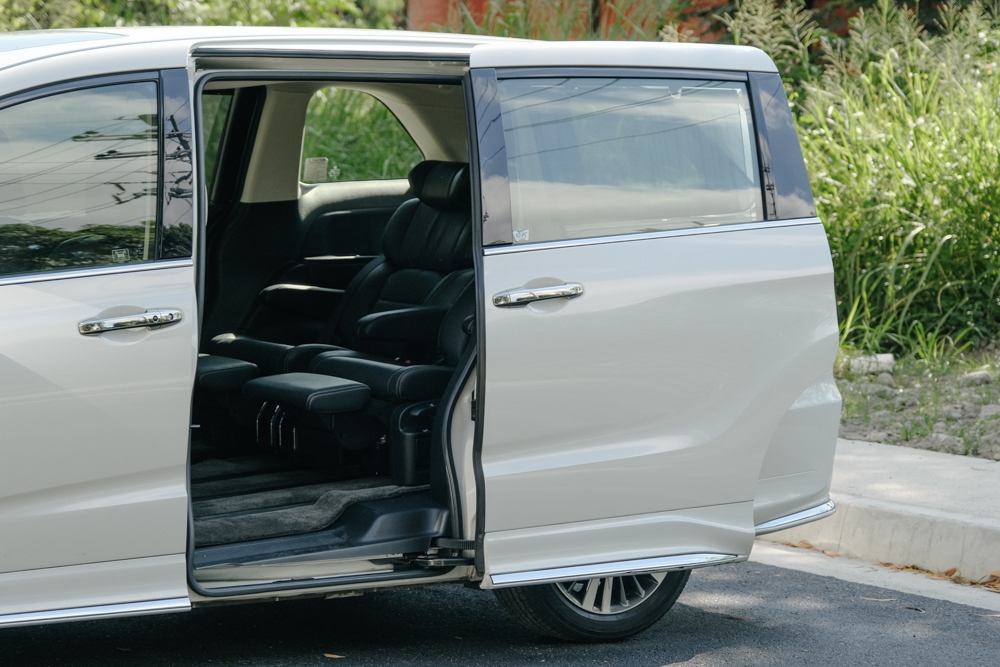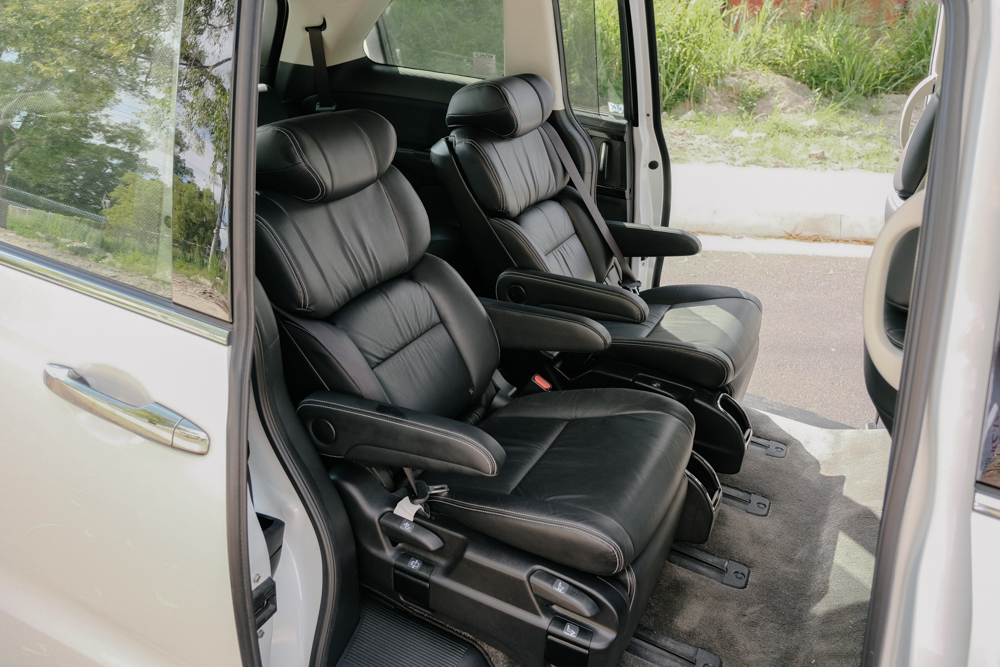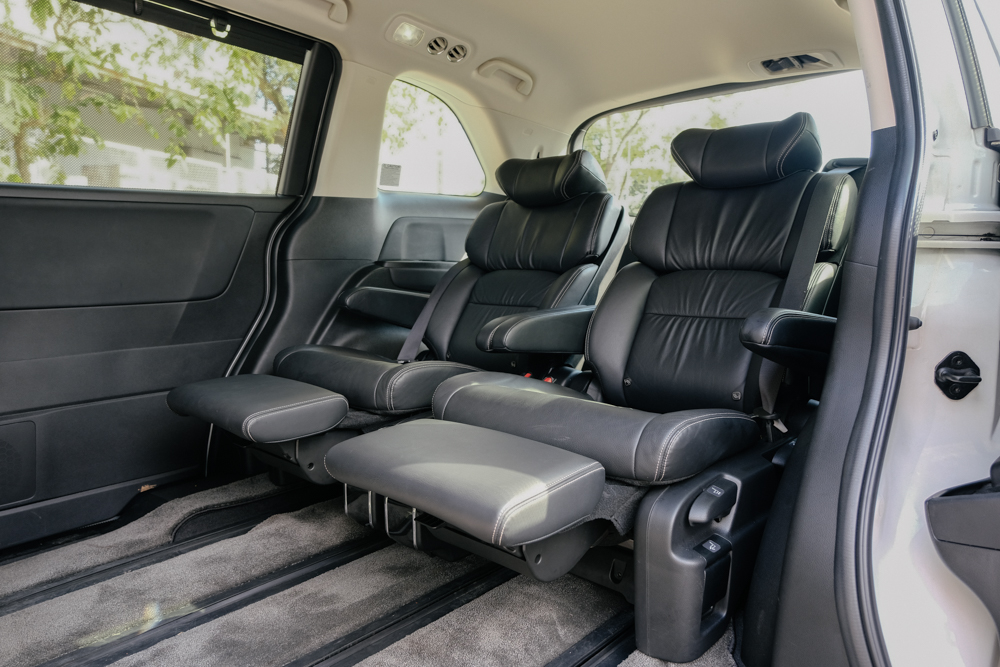 The 2.4-liter K24W i-VTEC in-line-four unit has an output of 173hp and 226Nm. It has a decent amount of pull, but this is yet another case of the transmission (a CVT) holding the engine back.
It's adequate within the city. But once you need to get to highway speeds, you'll need to put your foot down to the floor to get the CVT to the ideal power band. Once you do, the engine screams in a very undignified manner, which feels slightly inappropriate for this class of vehicle. It's also unusually thirsty. But remember, this is an already-heavy minivan that'll usually carry a family around.
With the Odyssey fully loaded, it got an average fuel-economy figure of 8.4 km/L in mixed conditions, 5.8 km/L within the city, and 9.7 km/L on the highway. But with me using the car alone, those numbers increased to 11.2km/L, 6.5km/L and 13.4km/L, respectively.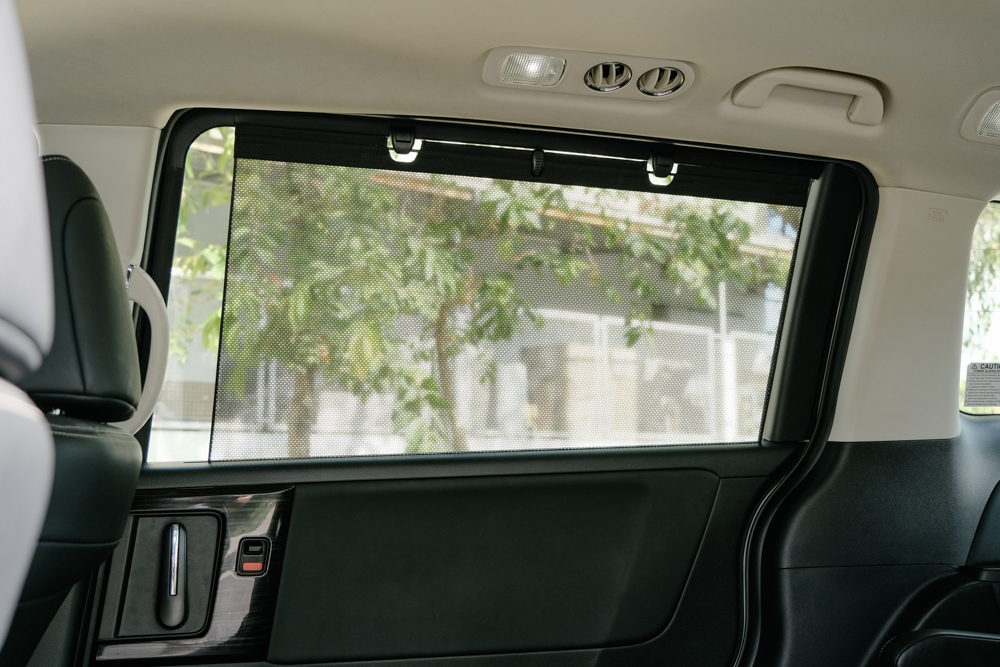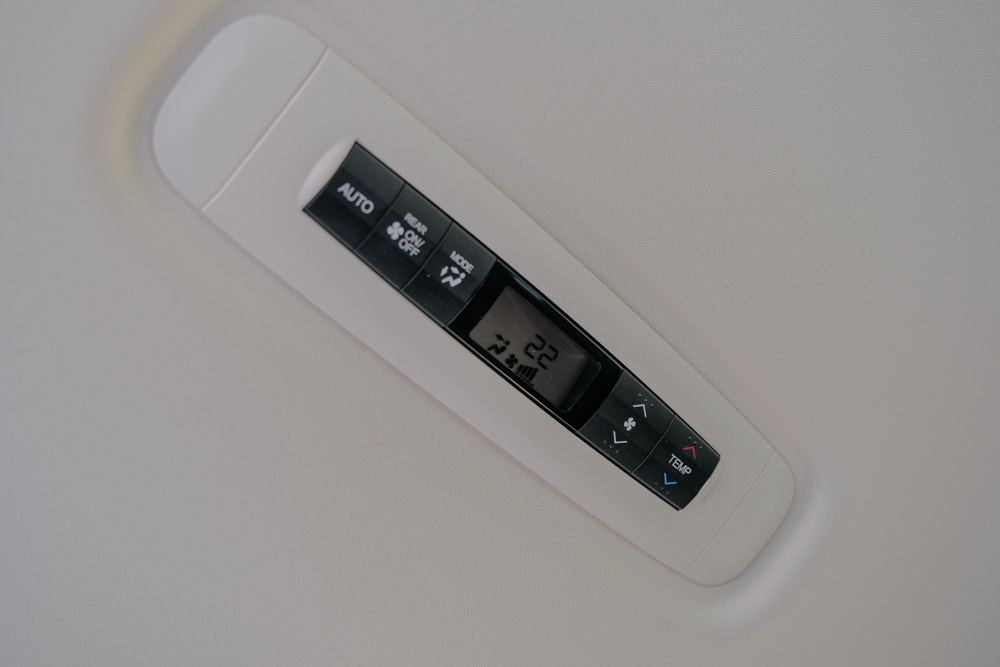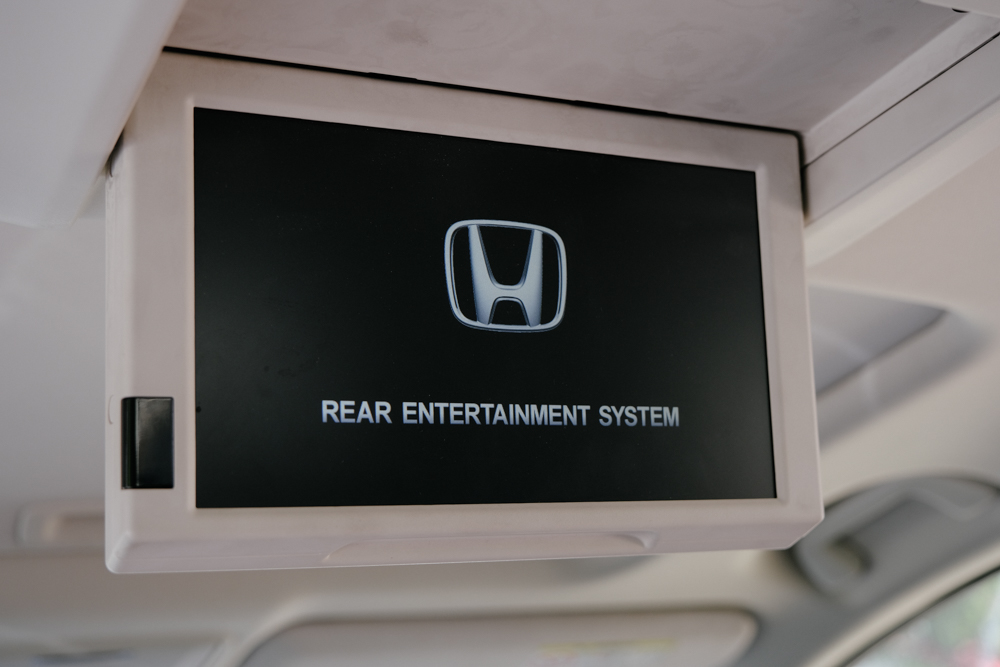 Safety-wise, this vehicle doesn't have Honda Sensing, but it still has some features to make your life easier. There's blind-spot monitoring and rear cross-traffic alert, among the usual driver aids. A parking-assist system, sensors, and a grainy 360° camera help make parking a less of a chore.
One novel feature I noticed was how the LED headlights have cornering lights. A small (but bright) beam points to the side and illuminates where you're indicating, so you can see what's directly beside you. I wish more more cars had this.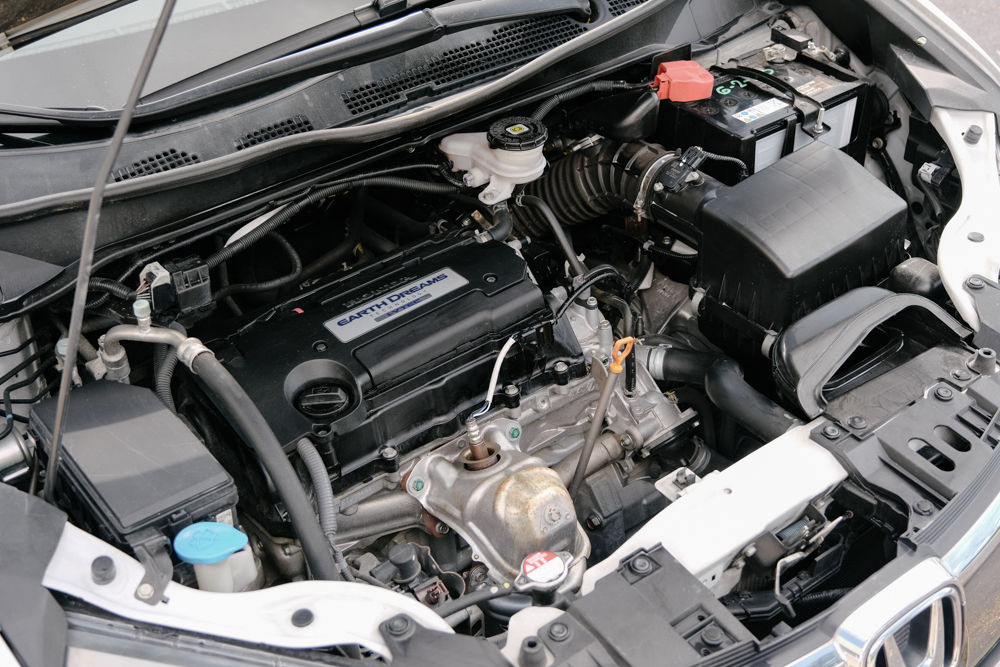 Think of the Odyssey as great value in this segment. With its asking price of P2,698,000, it looks like a considerable bargain compared to the likes of a Toyota Alphard. Its closest competition is the Kia Grand Carnival seven-seater and the Toyota Hiace Super Grandia Elite, which are both compelling vans in their own rights.
Buyers who consider ground clearance as nonnegotiable should look toward the growing crop of premium six- or seven-seat crossovers. But if you want something reliable, refined and that excels at being a comfortable people mover, look no further. Heck, this even impressed my grandparents (who are very pragmatic about their cars) enough to seriously consider getting one.
HONDA ODYSSEY EX-V NAVI
| | |
| --- | --- |
| Engine | 2.4-liter four-cylinder gasoline |
| Transmission | CVT |
| Power | 173hp @ 6,200rpm |
| Torque | 226Nm @ 4,000rpm |
| Dimensions | 4,840mm x 1,820mm x 1,695mm |
| Drive layout | FWD |
| Seating | 7 |
| Price | P2,698,000 |
| Upside | It doesn't skimp on being a people carrier, and it is built to withstand the test of time. |
| Downside | The engine is thirsty, the ground clearance is low, and the tech is woefully outdated. |