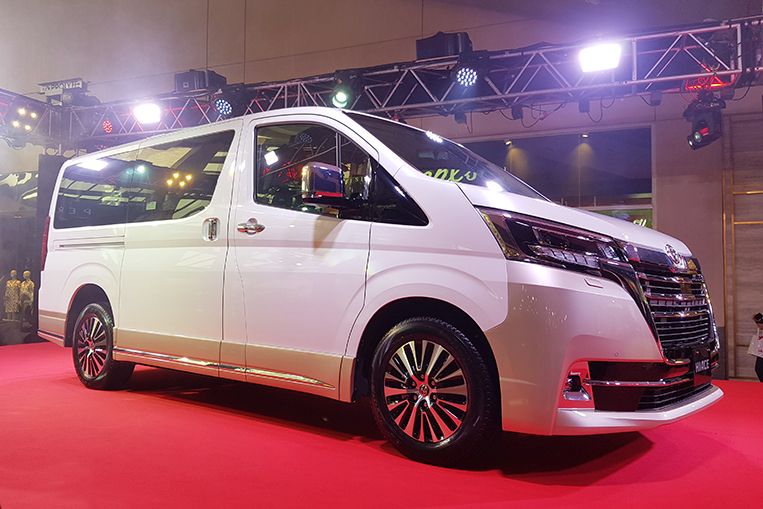 So, Toyota has launched the Super Grandia variant of its popular Hiace van. Previous iterations of this range-topping variant were nothing more than standard Hiaces with captain seats and leather trim. But for the H300 chassis, Toyota has given it an extensive cosmetic and engineering makeover to make it truly worthy of the "Super Grandia" badge.
Onlookers will be drawn to the Super Grandia's large radiator grille with multiple chrome slats. These are flanked by upgraded headlamp units with integrated LED running lights. At the back, L-shaped split taillamps get the same LED treatment. Shiny body trim strips and 17-inch two-tone alloy wheels complete the bling package that allows the Super Grandia to stand out from plebeian Hiaces and rival vans.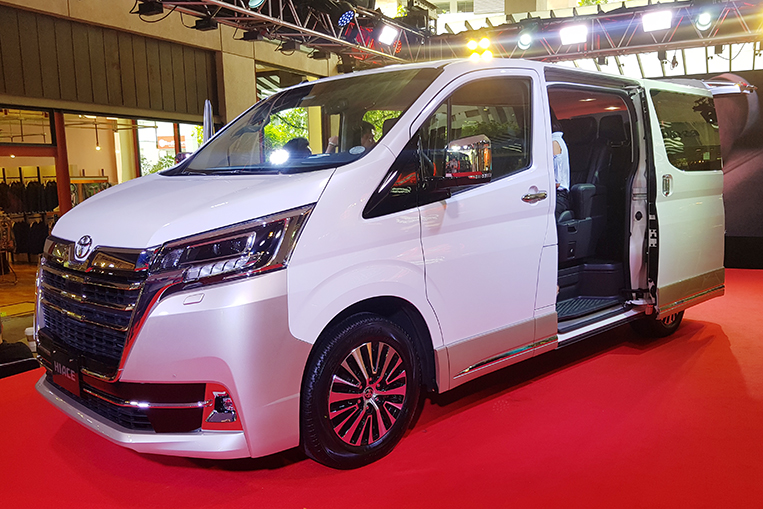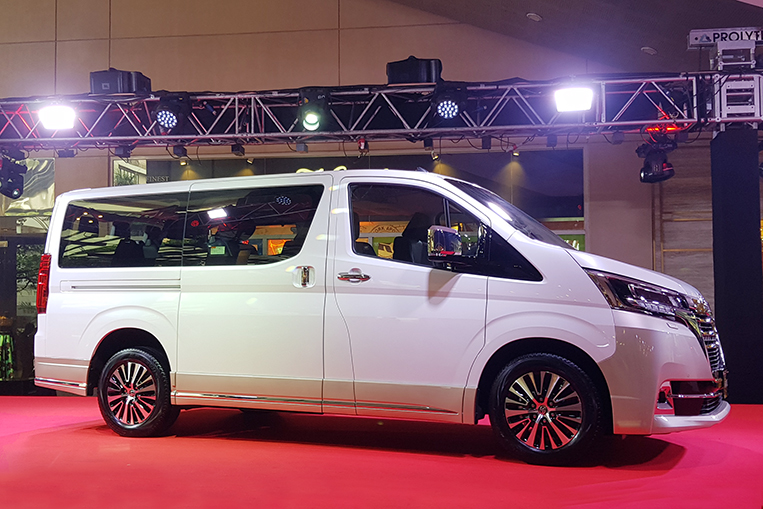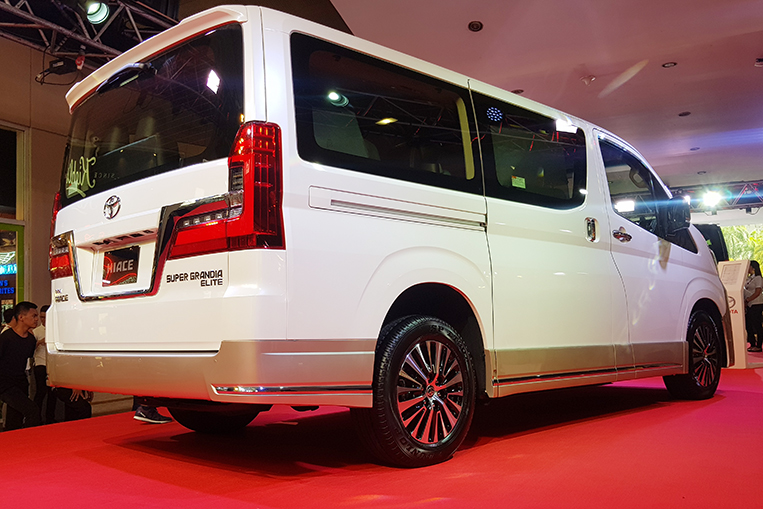 Customers are given free rein over their choice of seat and upholstery material. The Super Grandia has two rows of regular captain chairs that can be had in either fabric or leather. Opt for the high-end Elite and the first-row passenger seats become quilted leather couches that can electrically recline the seat back and extend the footrest. All Super Grandia variants get additional interior trim pieces in either glossy piano black or wood (for the Elite).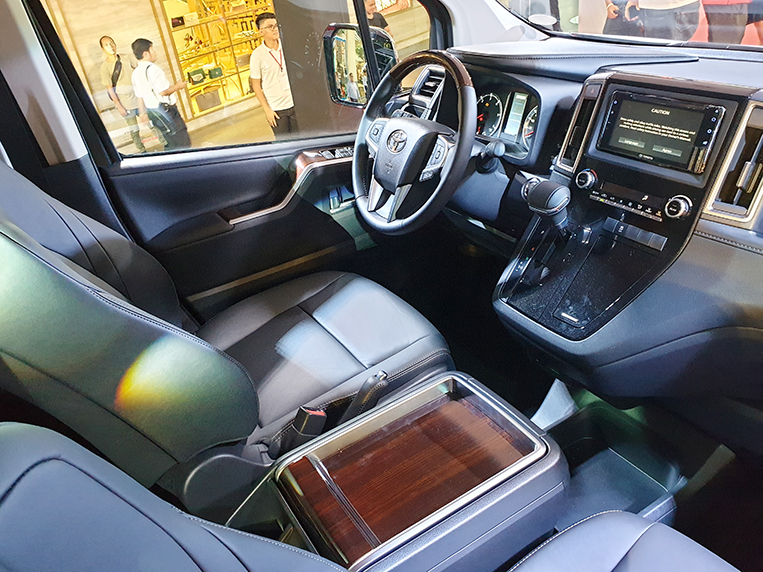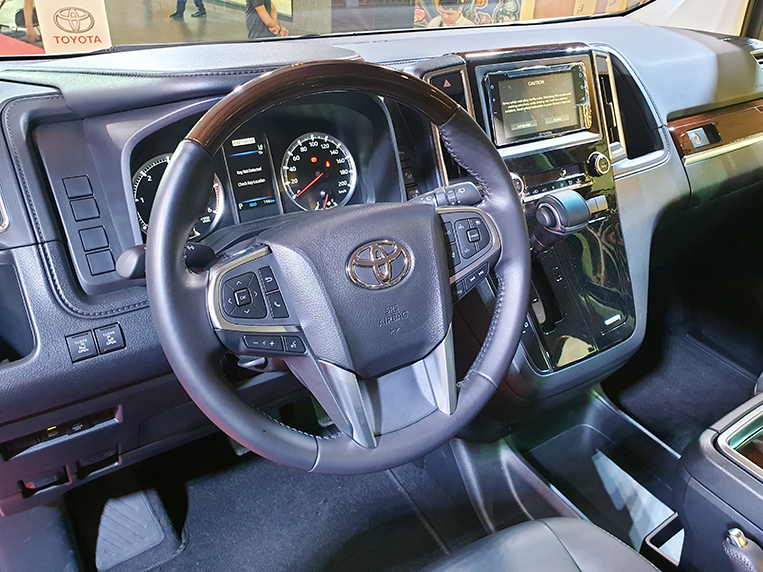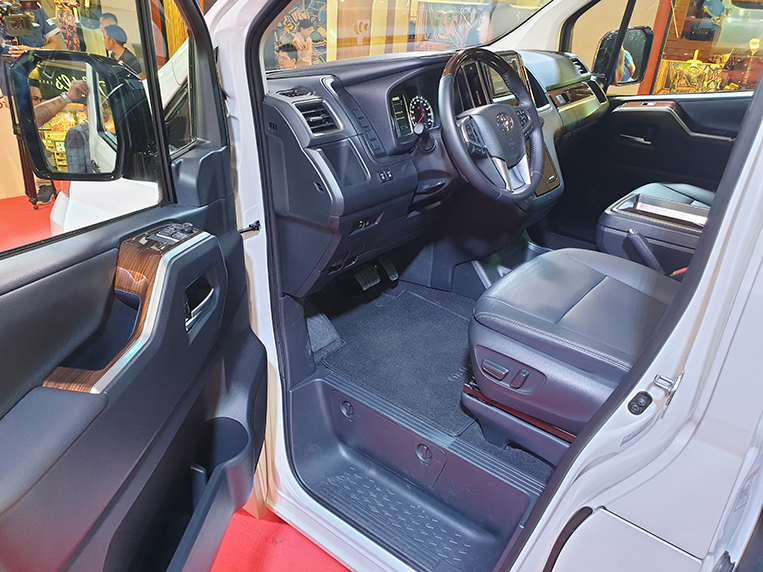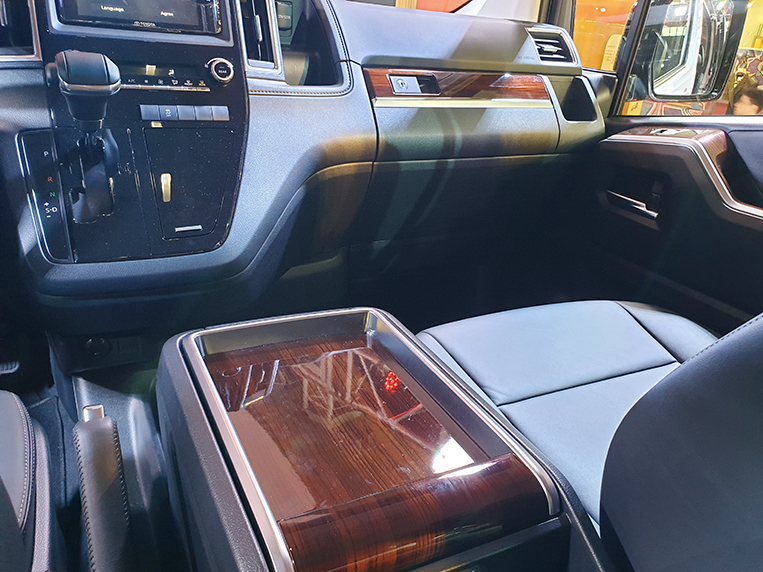 What sets the Super Grandia apart from its less opulent brethren is its coil-spring rear suspension. The leaf springs used on the Commuter Deluxe, Grandia and Grandia Tourer versions are designed more for load-bearing purposes rather than ride comfort. With the rear axle now resting on a multilink coil-spring setup, Toyota claims that the Super Grandia rides a lot smoother and soaks up road imperfections a hell of a lot better than lesser Hiaces.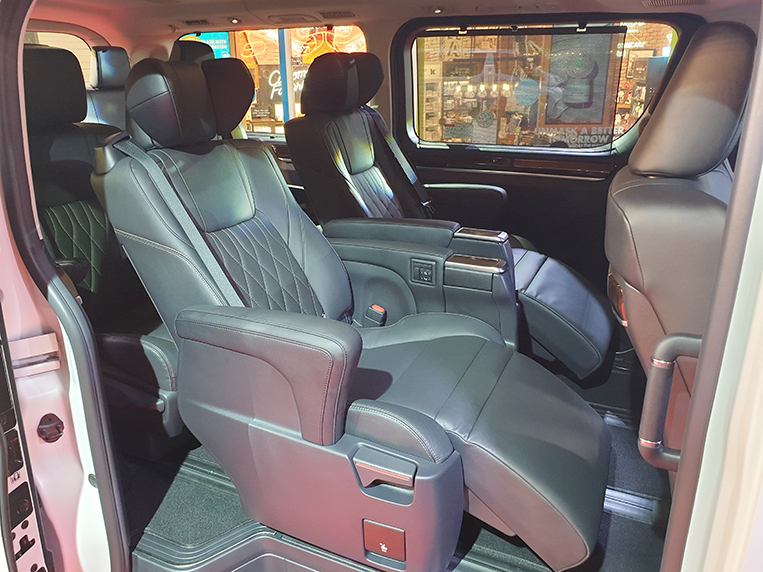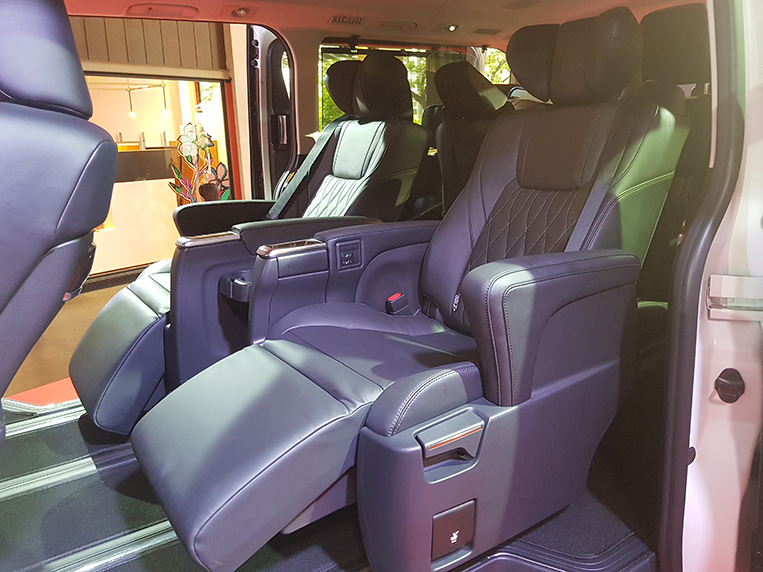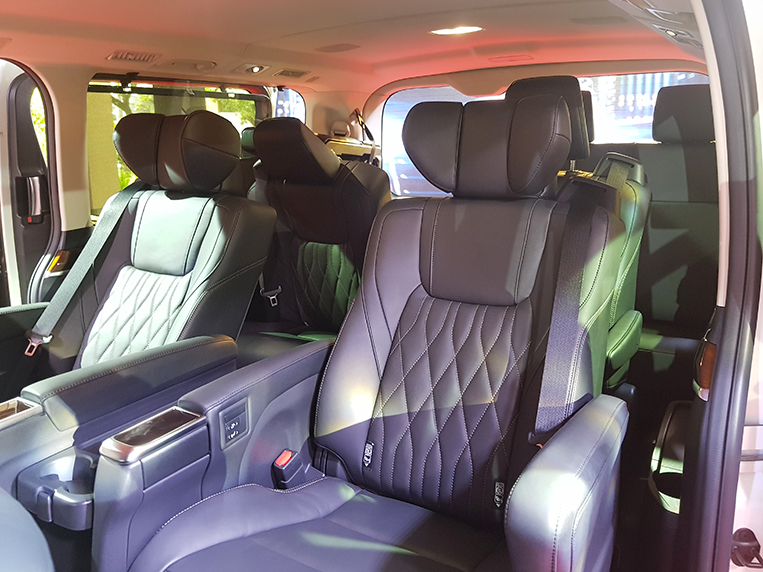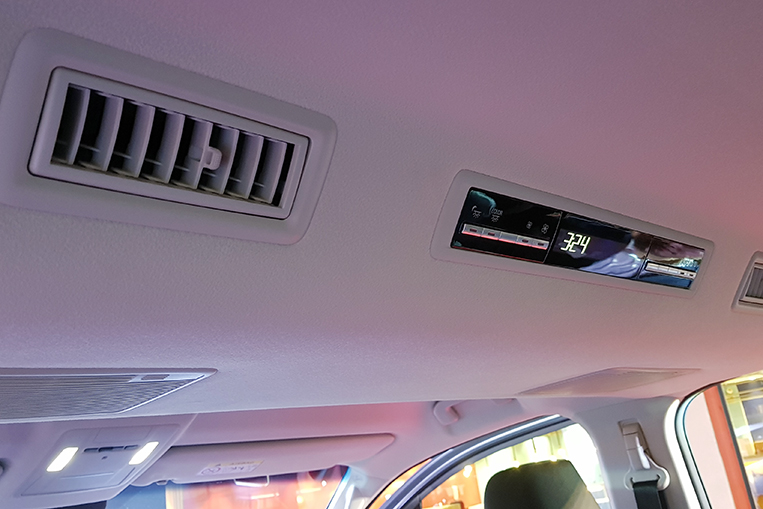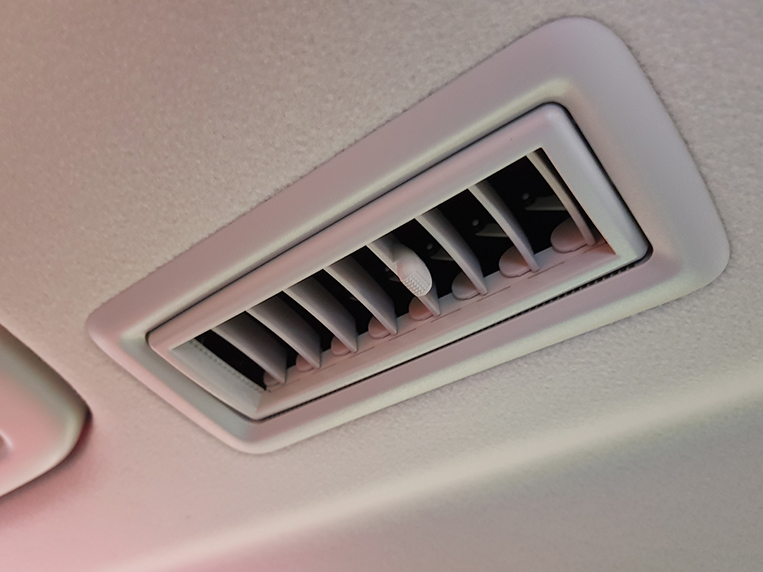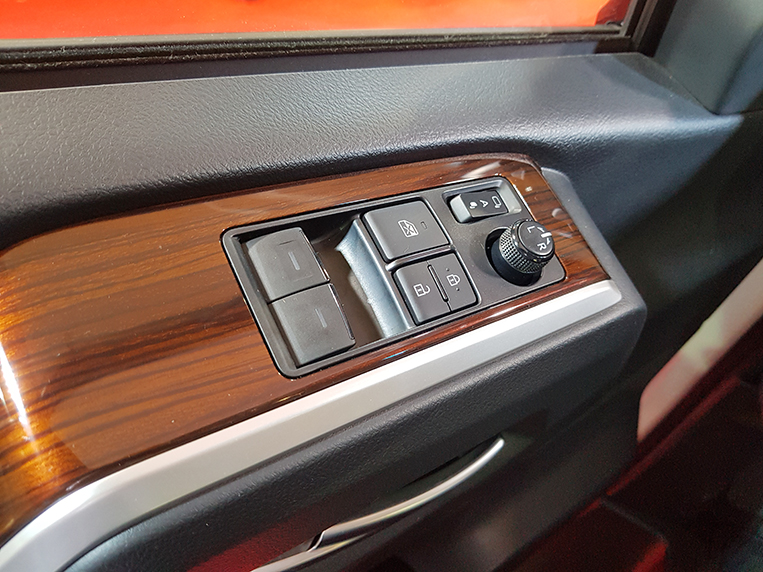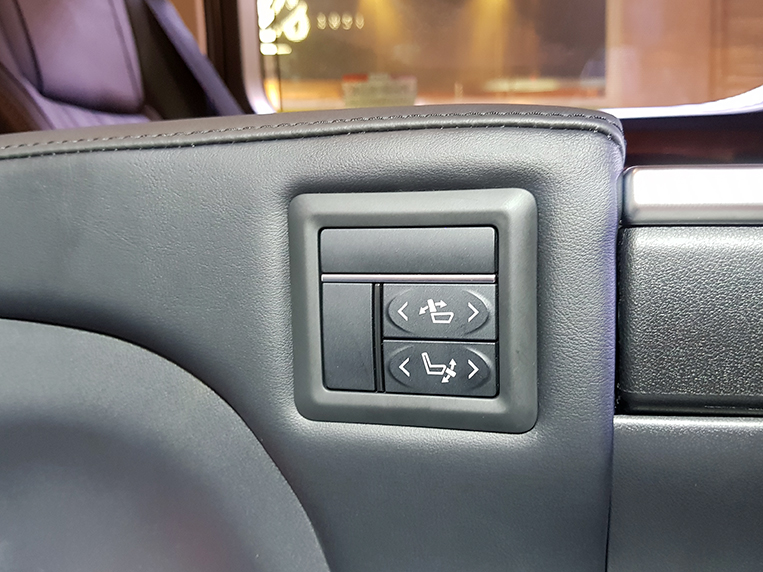 All in all, the Hiace Super Grandia no longer carries the bad-ride stigma suffered by its former, utilitarian self. But by transforming into a first-class cruiser, this vehicle essentially threatens the existence of another luxury van in Toyota's stable: the Alphard.
The Alphard's 3.5-liter V6 engine may be capable of 292hp at the top end. However, torque is what matters in a massive people-carrier. The Alphard motor's maximum twist of 361Nm resides at a very narrow margin of 4,600-4,700rpm. Compare that to the Hiace's 1GD-FTV turbodiesel. It may not have as much outright horsepower, but all 450Nm of torque is available as early as 1,600rpm. Not only does it have an 89Nm advantage, but the engine also doesn't have to be spun at high revs just to get every ounce of torque from it.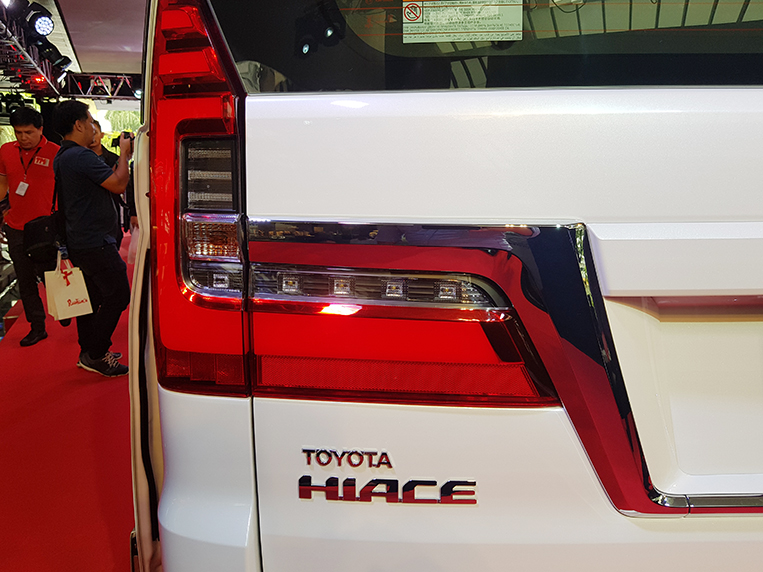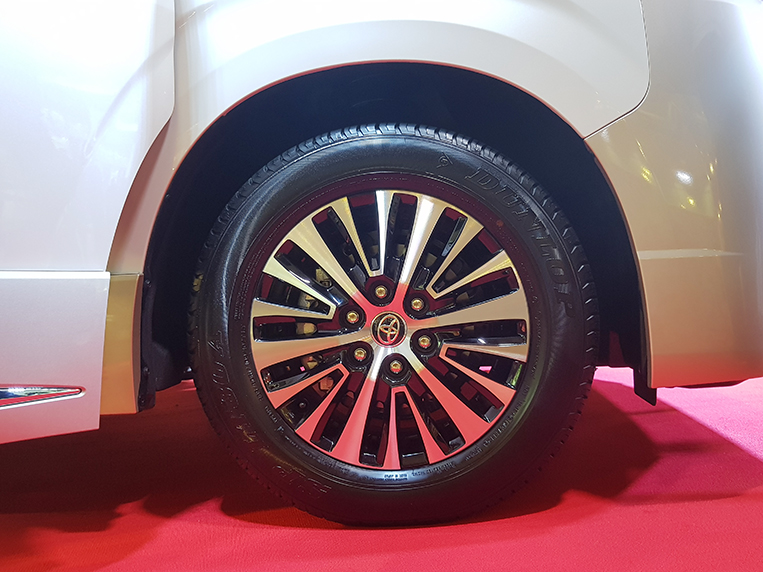 Also, while the Super Grandia still has the work-vehicle image of the Hiace, its starting price of P2,420,000 is hard to beat. The Alphard retails for P3,680,000, over a million bucks more prohibitive than the most affordable Super Grandia. Even the Elite version with all the bells and whistles—including the Toyota Safety Sense array of driver-assist systems—can be had for P2,875,000, again undercutting the Alphard's premium price tag by a sizable margin.
Add to that the Super Grandia's larger passenger capacity and you get a vehicle that will seriously question the logic of getting the thirstier, less capacious and more expensive Alphard. Some might argue that the latter's price premium is justified given that the Super Grandia is basically a pimped-up cargo van, but when you're sitting in air-conditioned comfort aboard Toyota's plushest Hiace, would you really give a fuck?