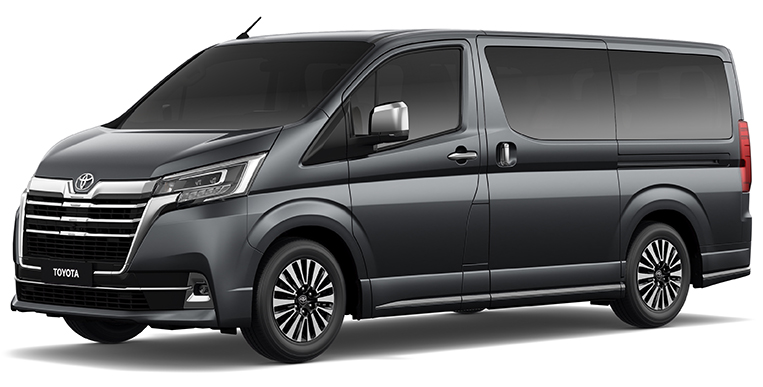 You may have heard that Toyota Motor Philippines formally launched today the new Hiace Super Grandia (together with the top-of-the-line Super Grandia Elite). Now, before we give you the basic specs and features, we want to first discuss what, in our opinion, is the new van model's most important attribute. No, we're not talking about the luxurious captain seats. And no, we're not referring to the so-called Toyota Safety Sense technology.
Ask anyone who has ridden the previous-generation Hiace (even the Hiace Super Grandia) and you will likely hear about how the ride was less than ideal. In fact, even the new-generation Hiace Grandia Tourer could still use some refinement in the area of ride comfort. The main culprit here is the leaf-spring suspension that the old Hiace vans were (and the current Hiace ones are) underpinned with.
While leaf springs are generally sturdy and cost-efficient, they also offer limited flex to the suspension, which causes the somewhat jarring ride they've come to be associated with. The old public-utility jeepneys that still ply our roads have them. Safe to say these utilitarian springs will never be good enough for luxury vehicles if the priority is to give discriminating occupants a first-class travel experience.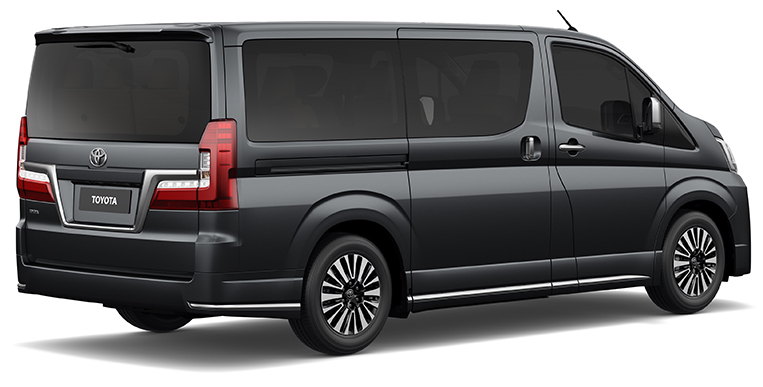 Enter the new Hiace Super Grandia, which now (finally!) boasts four-link coil springs at the back. Coil springs are admittedly more complicated (and more expensive) in their design and construction, but they also make possible a wider range of suspension movement. Both the regular Super Grandia and the higher-end Super Grandia Elite are equipped with these. Toyota promises "reduced cabin noise, vibration and harshness, ensuring a smooth and comfortable ride even on long drives."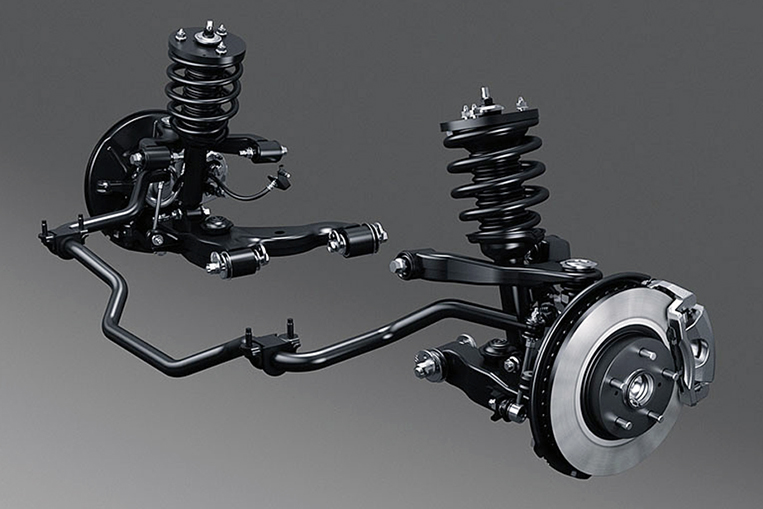 When Toyota brags about "a higher level of luxury" in launching the new Hiace Super Grandia, trust that the Japanese automaker isn't merely calling attention to all the impressive high-tech toys that it has thrown into its latest luxury van. What the company really means is that owners will now get to know a truly different ride experience that past Hiace models failed to deliver. We're looking forward to riding the new Super Grandia to see for ourselves just how much better its suspension is. We'll keep you posted.