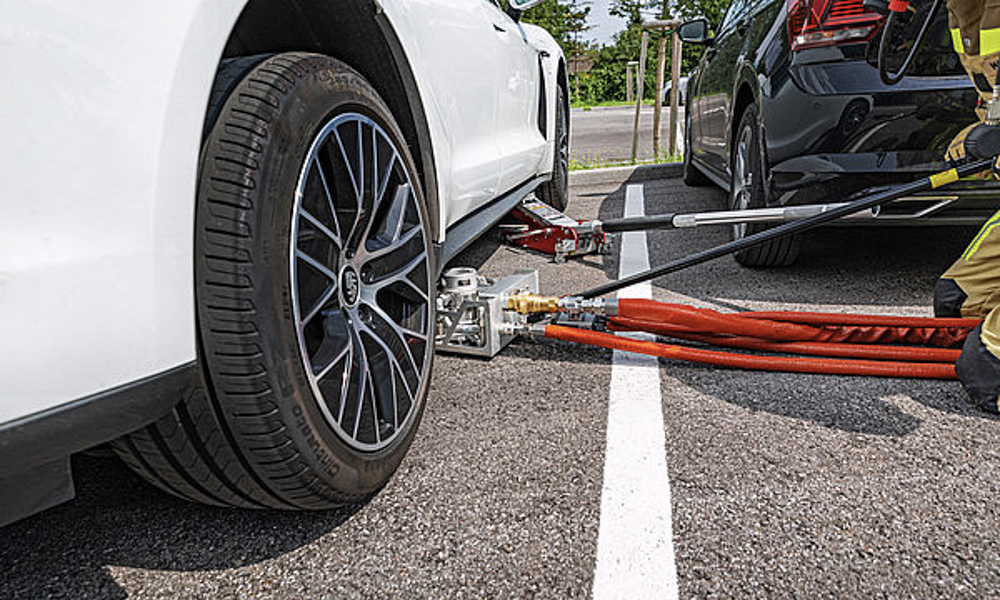 If you've ever seen a hoverboard go kaboom, you'll know how dangerous batteries are when they catch fire. The same goes for electric vehicles, only on a much bigger scale. With procedures for putting out gasoline or diesel fires already established, rescue personnel must now learn how to extinguish an EV that's being consumed by flames. Fortunately, Rosenbauer has just the tool for it.
The safety-equipment specialist has created a system that can fight EV fires by targeting the source: the battery. While the company doesn't have a name for it, the way it works is very clever. The extinguishing unit is slim enough to slide underneath a vehicle, since batteries are usually located on the floor. Once it's there, a nozzle will pierce the battery pack and spray high-pressure water to cool it down.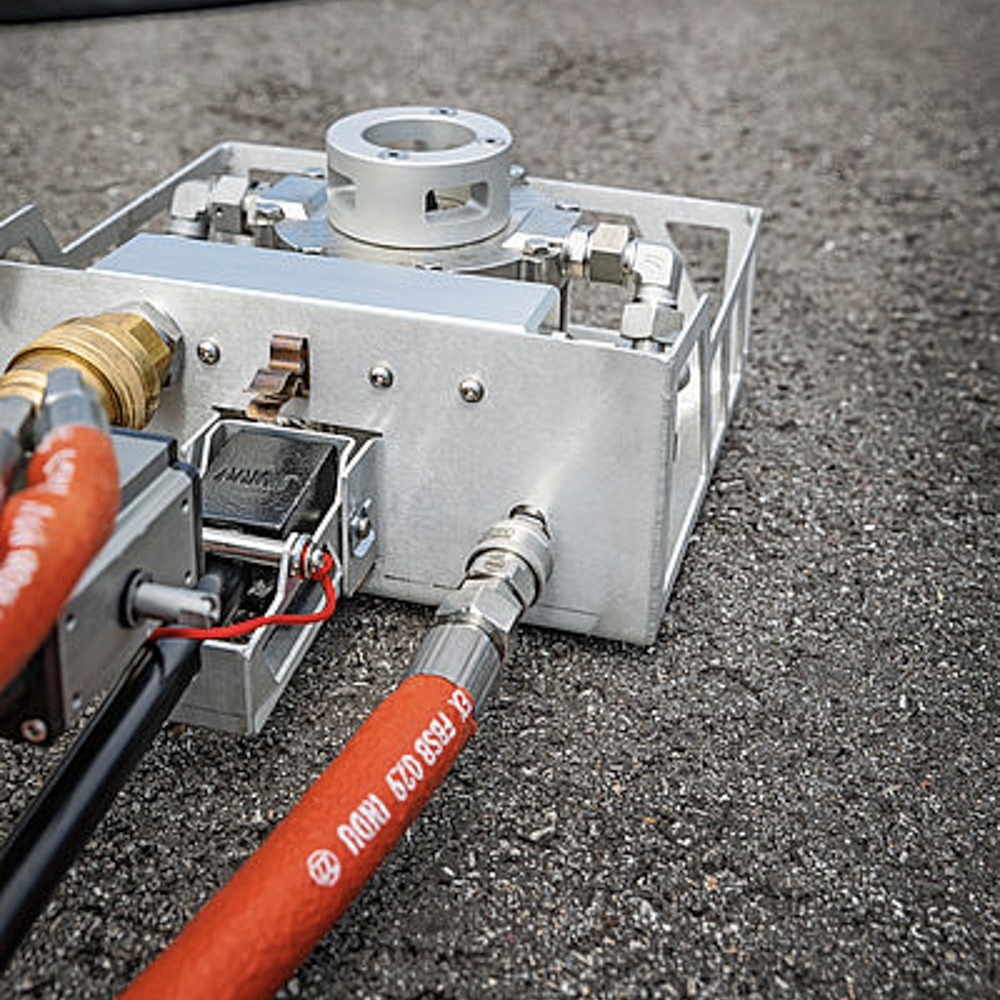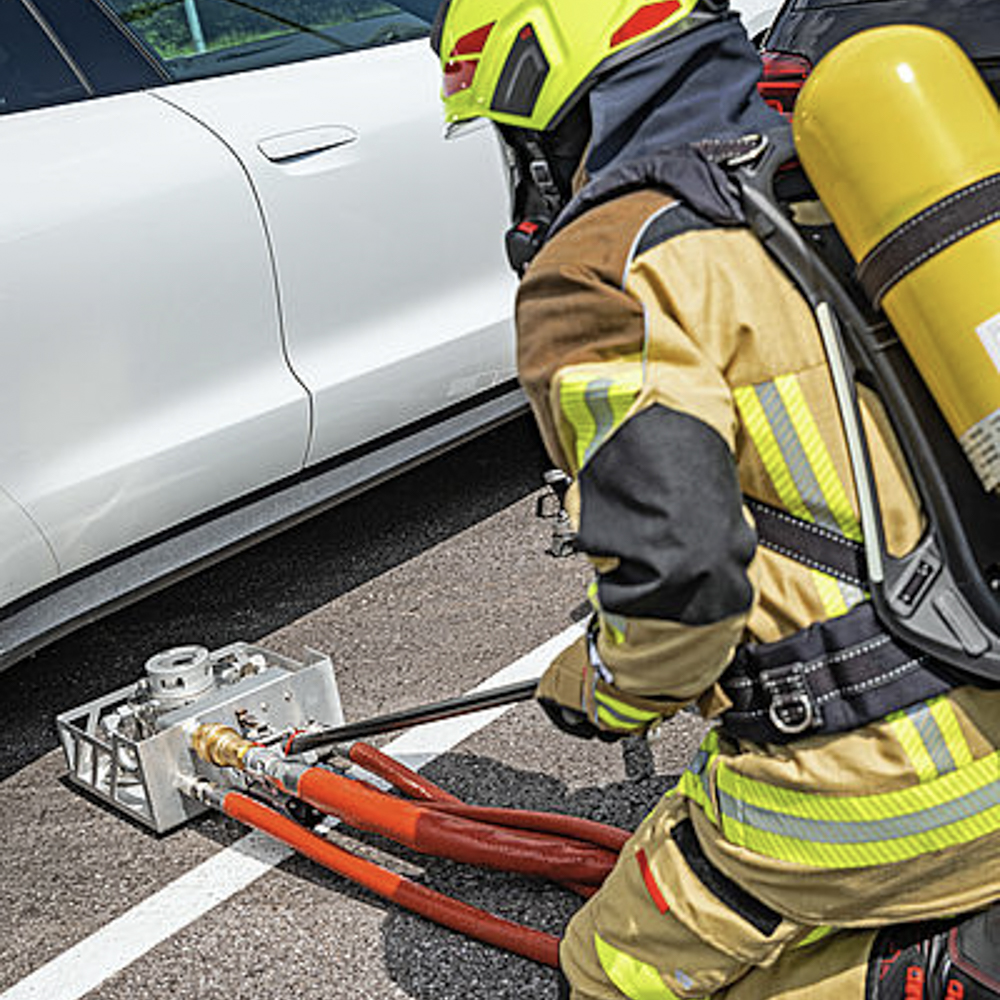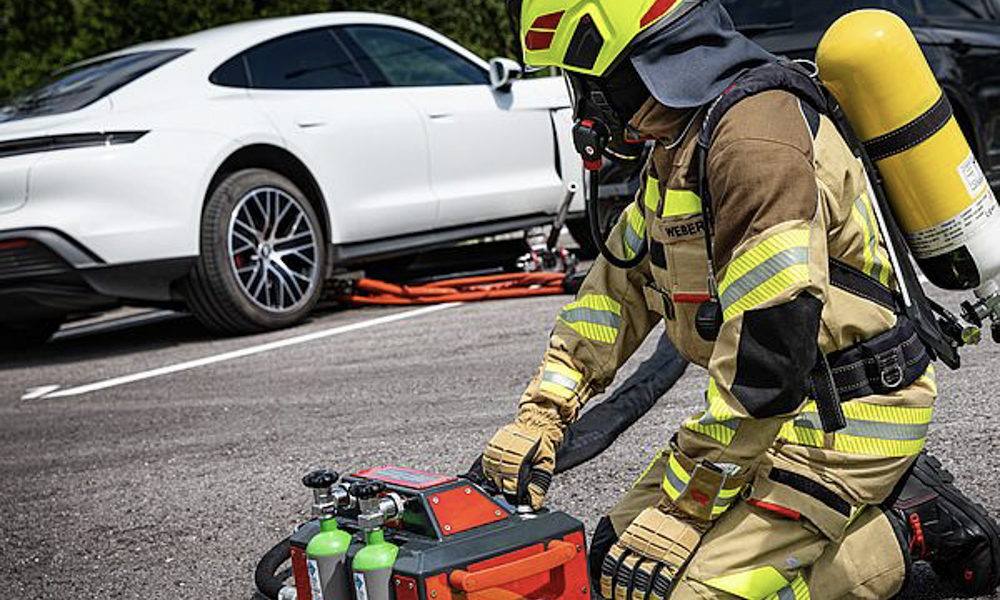 The goal of Rosenbauer is to keep firefighters as far away from the burning vehicle as possible, which is why the extinguishing unit can be remotely controlled from up to 8m away (roughly two car-lengths). Also, any pumping unit from a regular fire truck or rescue vehicle is enough to supply and maintain sufficient water pressure at the nozzle.
The system is apparently available for preorder with deliveries beginning next year. Interested parties may contact Rosenbauer for more details.