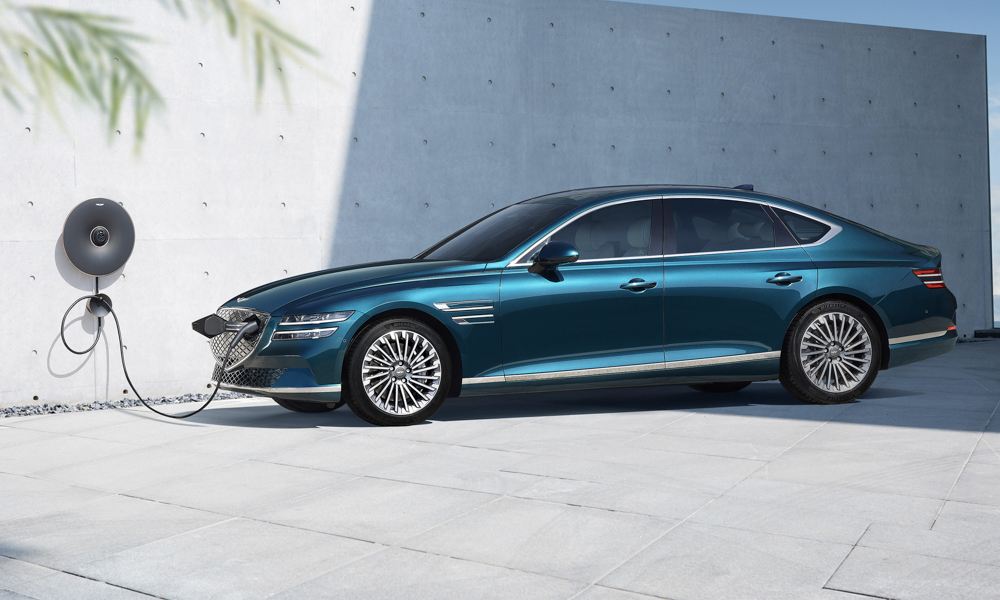 It was only a matter of time before Korean luxury automaker Genesis finally gave in to vehicle electrification after the unveiling of the stunning X Concept. And now, the G80 midsize luxury sedan is the first model to receive the battery-powered treatment.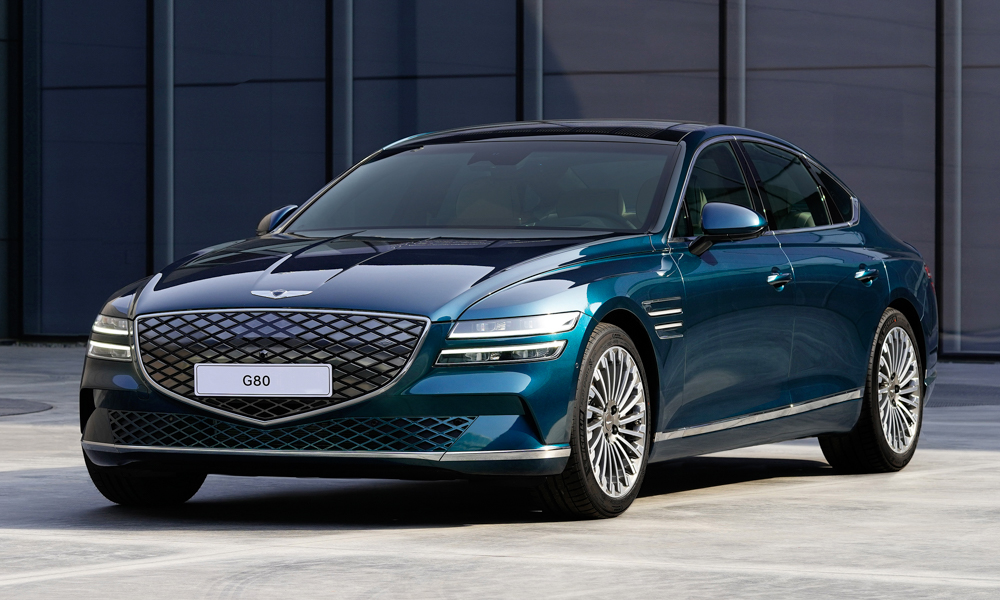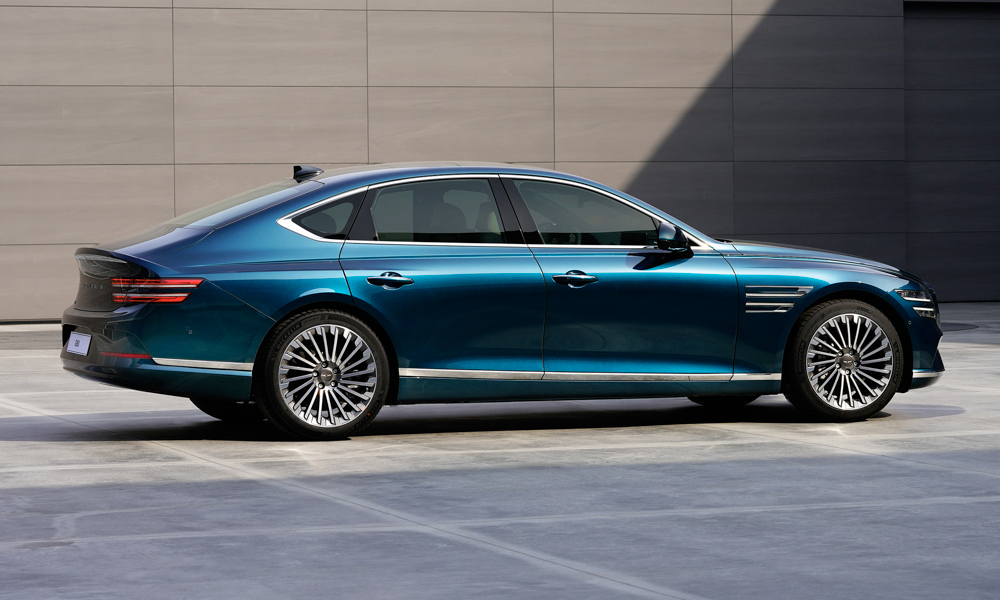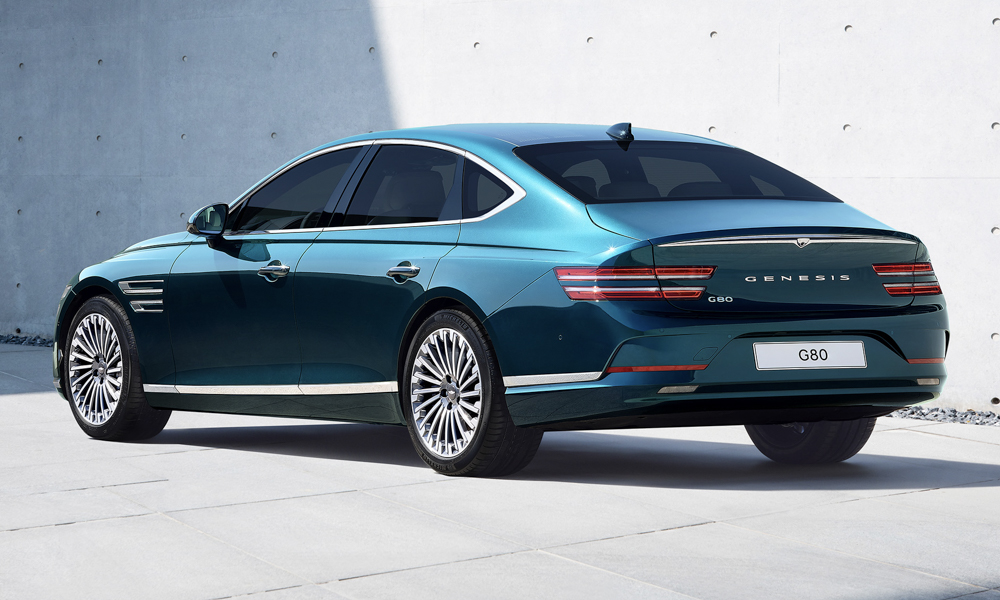 The Electrified G80 looks similar to its gasoline-engine sibling, save for a few differences in the trim and the closed front grille that houses the charging point. Sustainability is the name of the game for the interior. The leather is dyed with natural materials, and the accents are made from recycled wood and plastic. The unique Matira Blue exterior paint job and the Dark Green Two-Tone cabin are exclusive to this particular G80.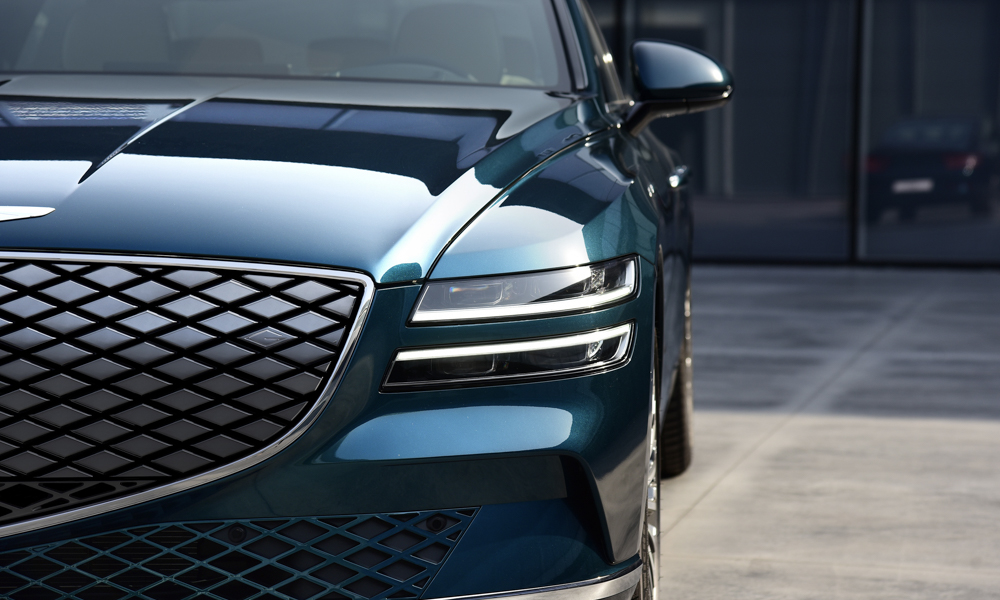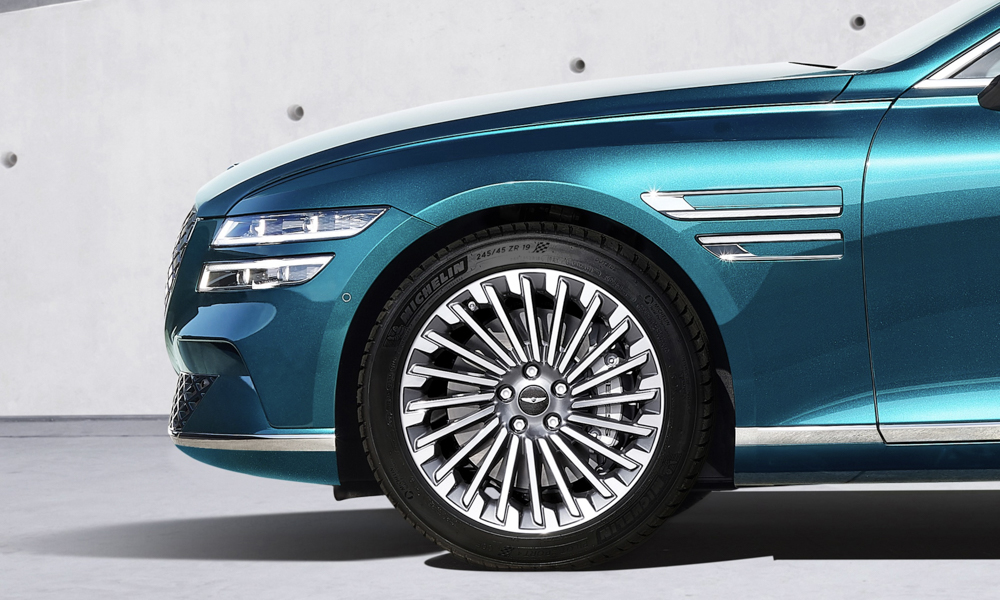 The zero-emissions G80 has a neat trick up its sleeve called DAS. No, this isn't the system made famous by the Mercedes F1 team. It's called the Disconnector Actuator System. One of the car's two motors can automatically uncouple from the driveshaft should single-motor operation be sufficient for current driving conditions.
Ride comfort is improved with an updated active noise-cancellation system, and an adaptive suspension setup that adjusts to upcoming roads using information fed by the GPS and a camera mounted in front.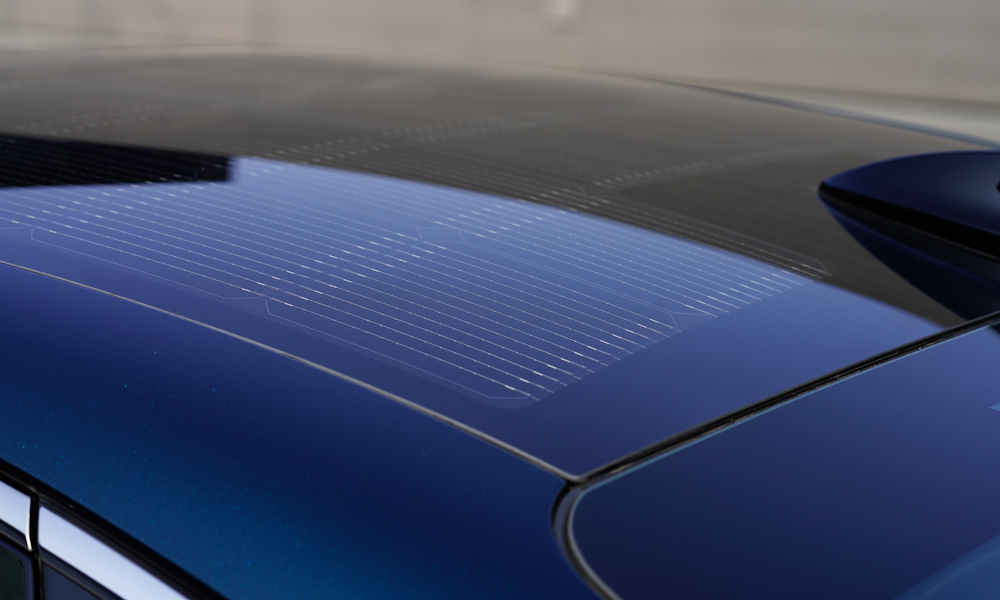 Although there aren't any details about the battery's capacity, Genesis claims a potential range of 500km. Compatible chargers can top up the battery pack to 80% in just 22 minutes. Alternately, the Electrified G80 can be charged by a roof-mounted solar panel. The twin-motor power unit puts out 365hp and 700Nm—good for a 0-100km/h time of 4.9 seconds.
A V2L (Vehicle to Load) feature (first seen in Hyundai's Ioniq 5) allows the car to supply 3.6kW of power to the electric grid.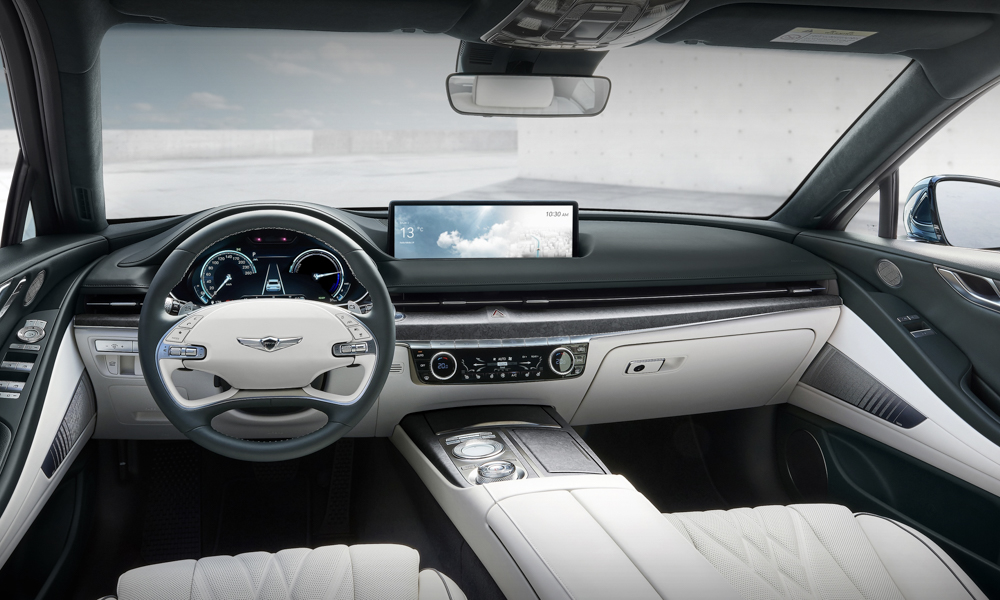 This car has been presented at the Shanghai Auto Show, which is very important to Genesis. The young automaker entered the Chinese market just a few weeks ago, and is taking preorders for the G80 and the GV80 at the said event.