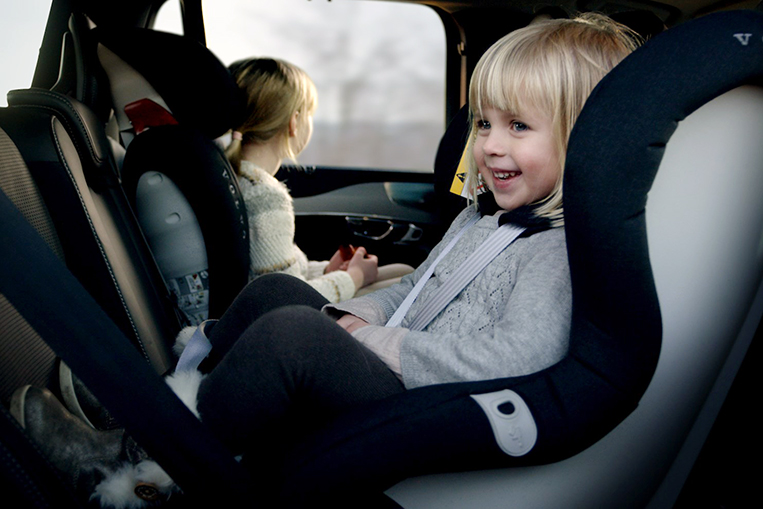 Let's be honest: Filipinos are known to cut corners and compromise a lot of things in the name of economy. As long as we can save some of our hard-earned money, we're pretty much okay with the thought of forgoing quality or safety. Which is why many parents in this country—even those who can afford it—refuse to get a proper child seat for use by their offspring while traveling in a motor vehicle.
But thanks to Republic Act 11229—otherwise known as the "Child Safety in Motor Vehicles Act"—the days of simply putting an infant on one's lap while riding a car are virtually over. As required by the recently signed law, all children—human beings 12 years old or below, with a height of 59in (4ft, 11in) or under—must now use a Department of Trade and Industry-approved child seat when onboard an automobile.
We, the adults, shall be penalized—as much as P5,000 on the third offense, including license suspension for one year—if we fail to use quality child seats when transporting our rug rats. With the new road-safety law, car-owning parents have no choice but to purchase good automotive perches for their little ones. But what and where to buy?
Fret not: We've scoured the stores to compile what we think are some of the best car seats you can get for your kids right now. Here they are, arranged from cheapest to dearest. We're only including one model per brand, although most of these brands have more than one model available. This list is just meant to give you a basic idea of the kind of products that are on offer out there, as well as the prices you have to deal with.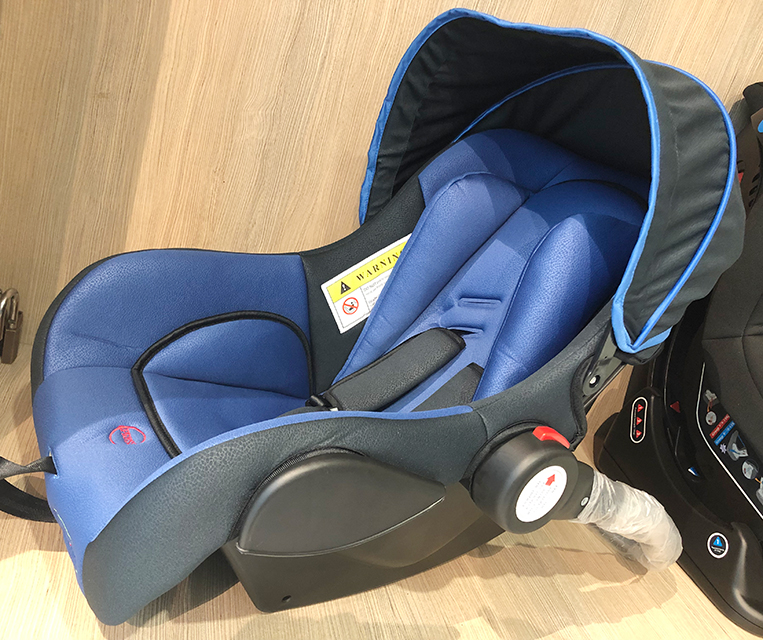 Ashworthy, newborn to 12 months. This was the most affordable child seat we saw during our quasi-shopping. Visually, it looks okay. But we have to admit that the low price is making us doubt its sturdiness or reliability. Plus, the brand sounds like a mere derivative of Ashworth, a golf apparel line. We're interested to know if this will receive the Importer Clearance Certificate from the Bureau of Philippine Standards once the implementing rules and regulations are in place. Price: P3,000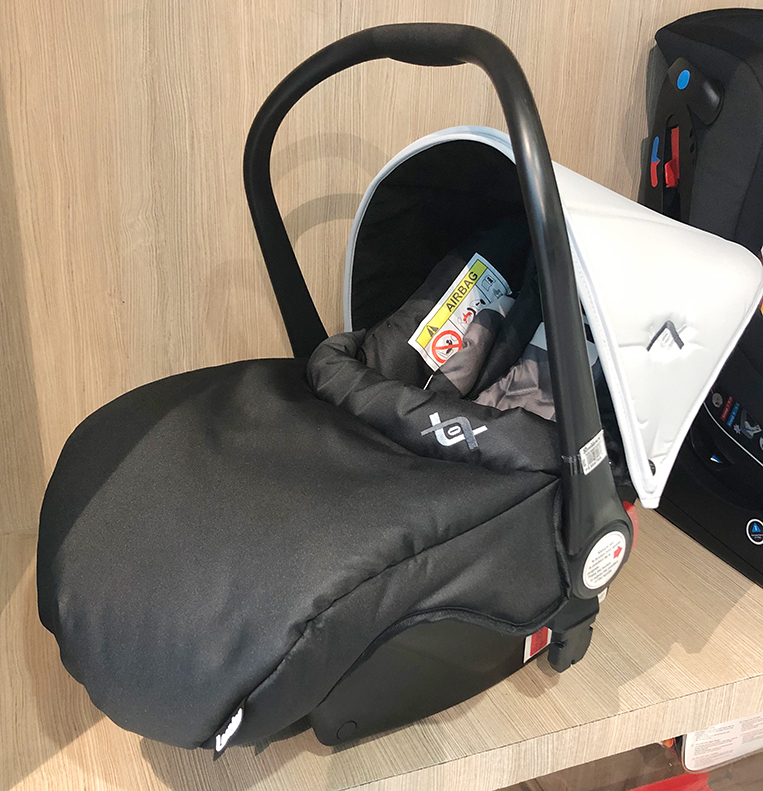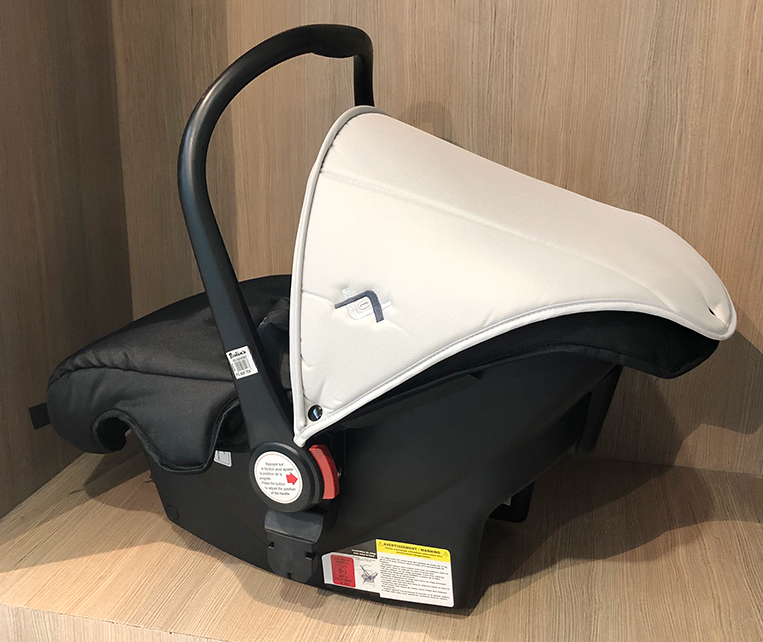 Looping, newborn to 12 months. As with the above-mentioned brand, this is also the first time we've encountered this badge. And this product has an equally tempting price tag. Which makes us ask the same question: Would this really do the job in the event of an accident? But yes, this seat is gorgeous and appears easy to use. Price: P3,700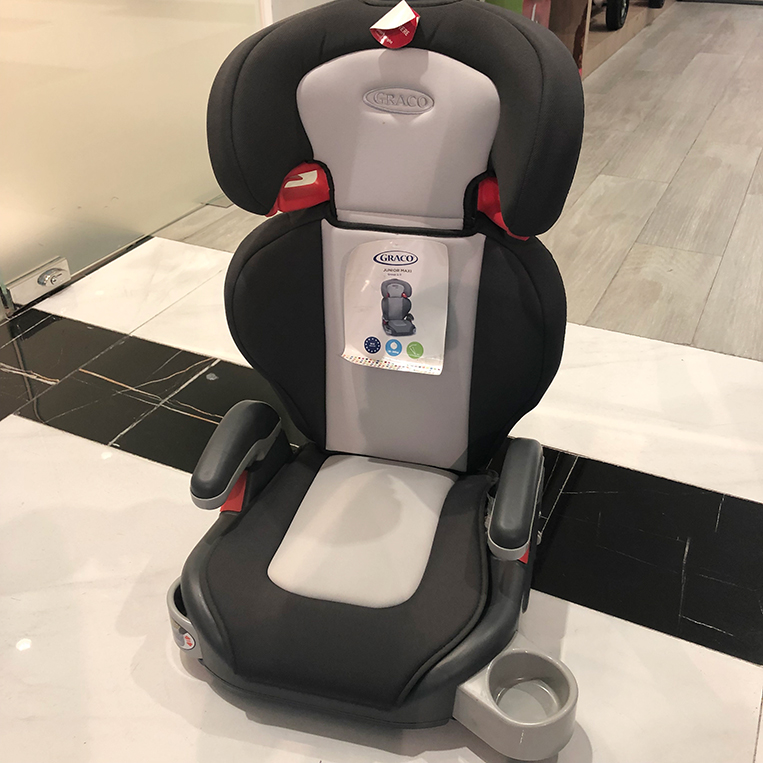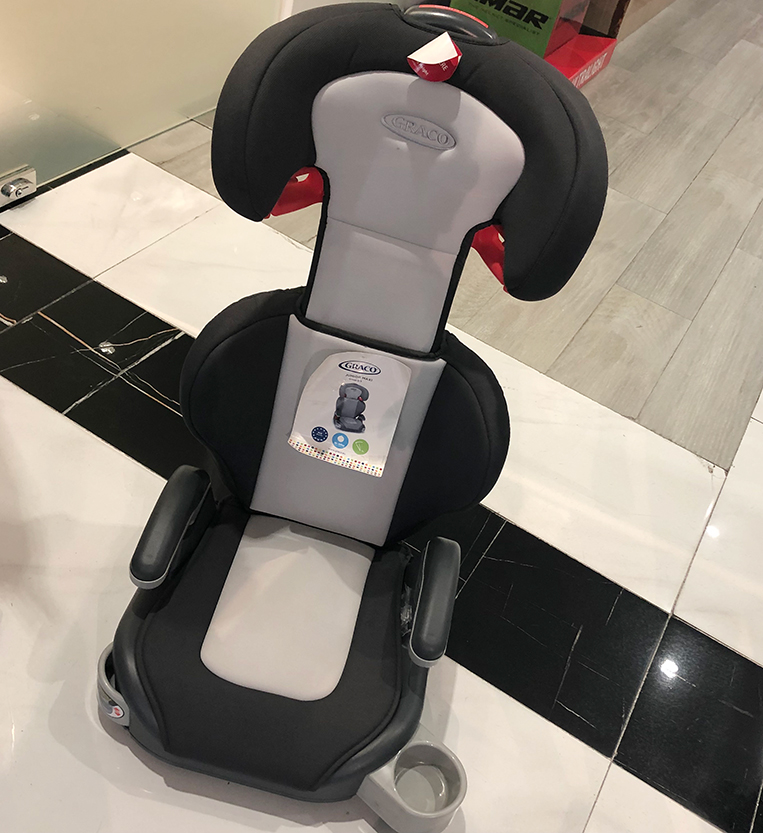 Graco, 4 to 12 years. This time, we have a known and trusted child-care brand. Apparently, this is currently on sale because it is already a rather aging model (called Junior Maxi). The headrest extends upward to support a child even if he or she grows by a few inches. We like the armrests, and the cupholder is a nice touch. Price: P5,000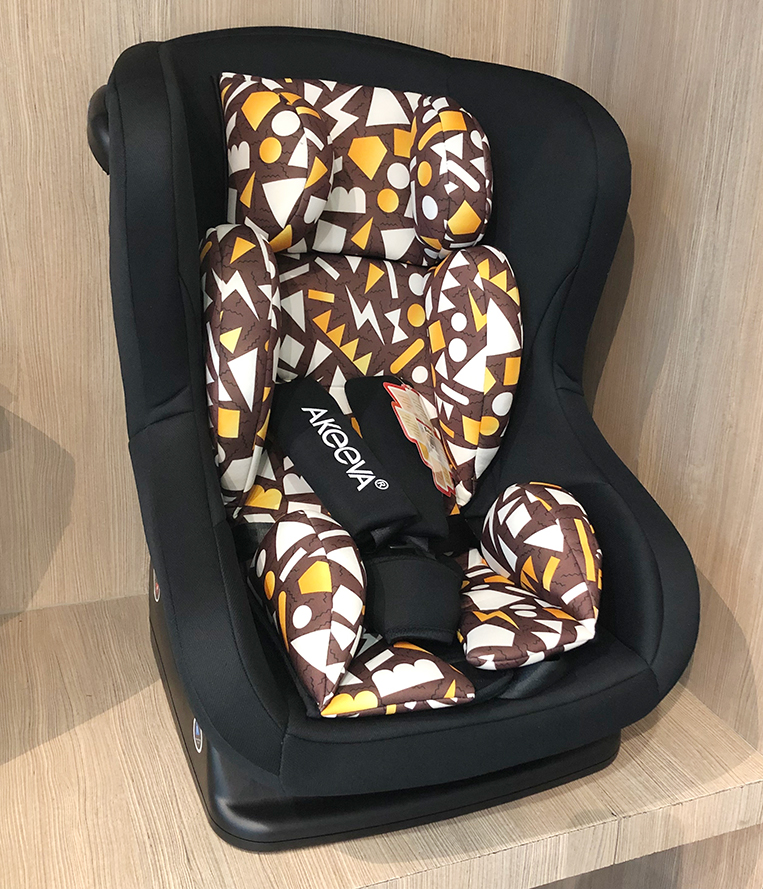 Akeeva, newborn to 4 years. Here's another brand we've never heard of before. But the item looks comfortable and decently built. Whether it can hold up to regular use and abuse is another matter entirely. Price: P5,500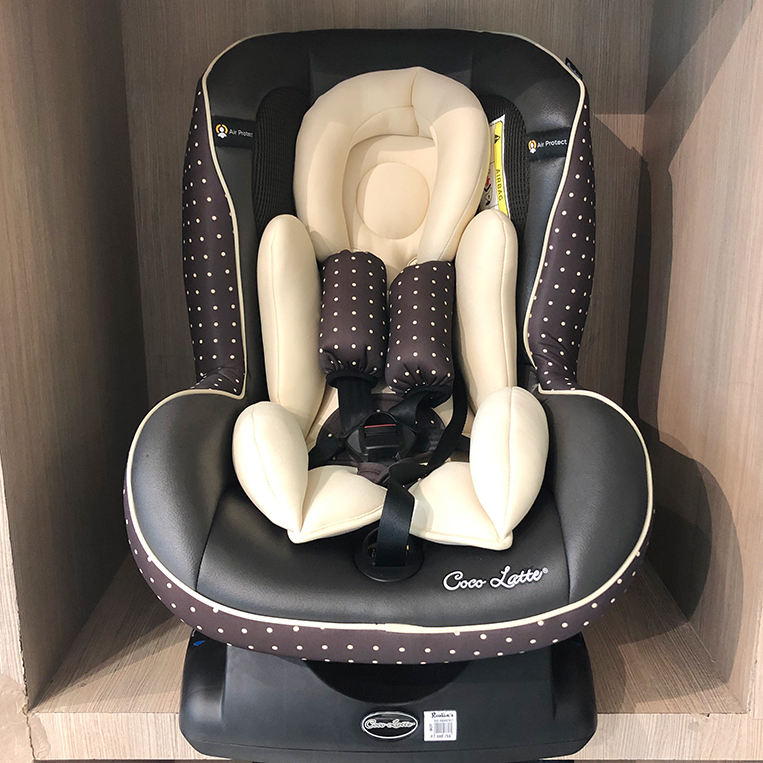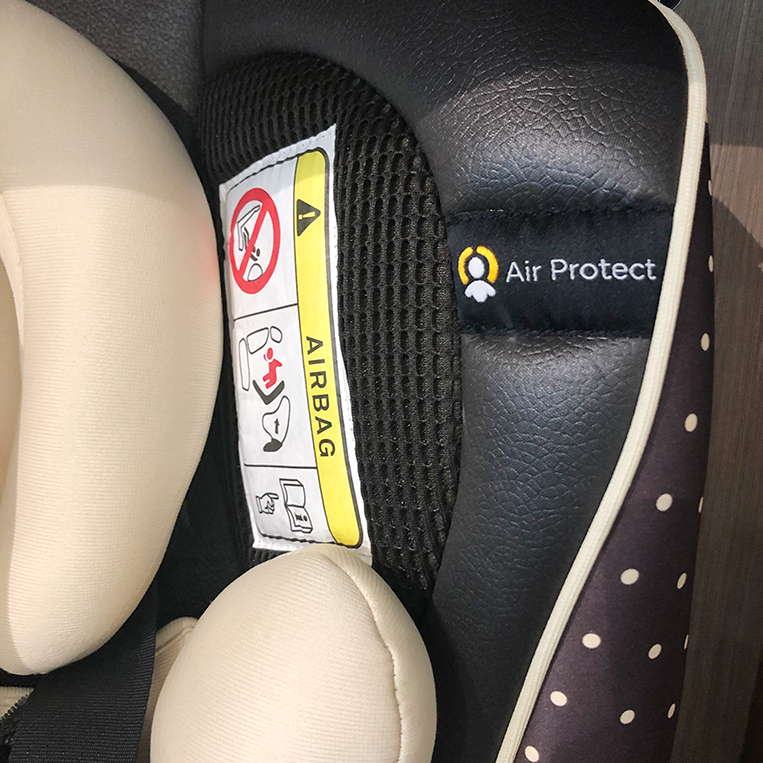 Coco Latte, newborn to 5 years. Probably the weirdest-sounding child-seat brand we came across in our research. And we couldn't find an official website to at least assure us that this was a credible company. But the product seemed impressively put-together when we inspected it, even boasting some "Air Protect" mechanism we hope would cocoon a toddler in a traffic collision. Price: P8,000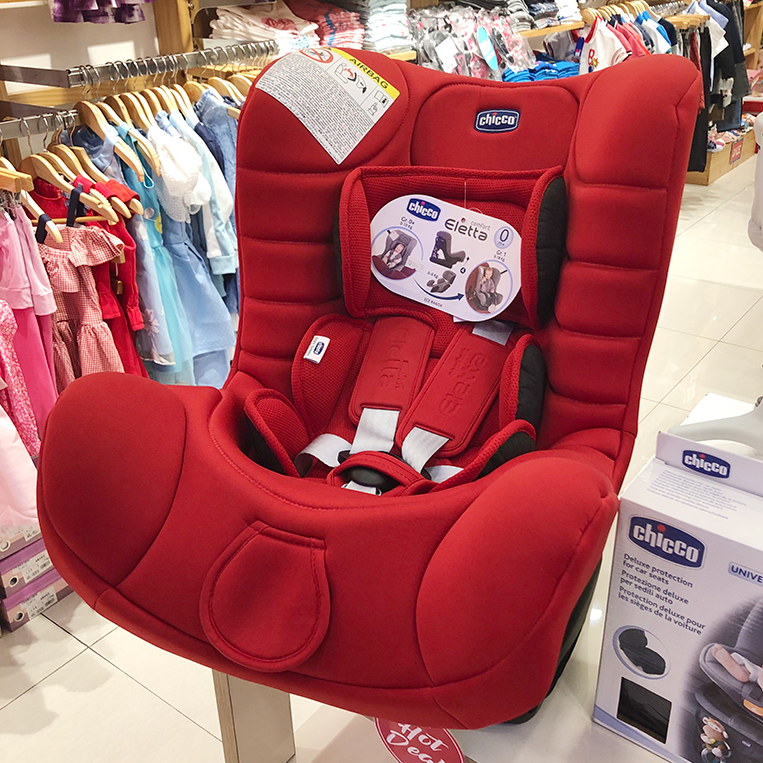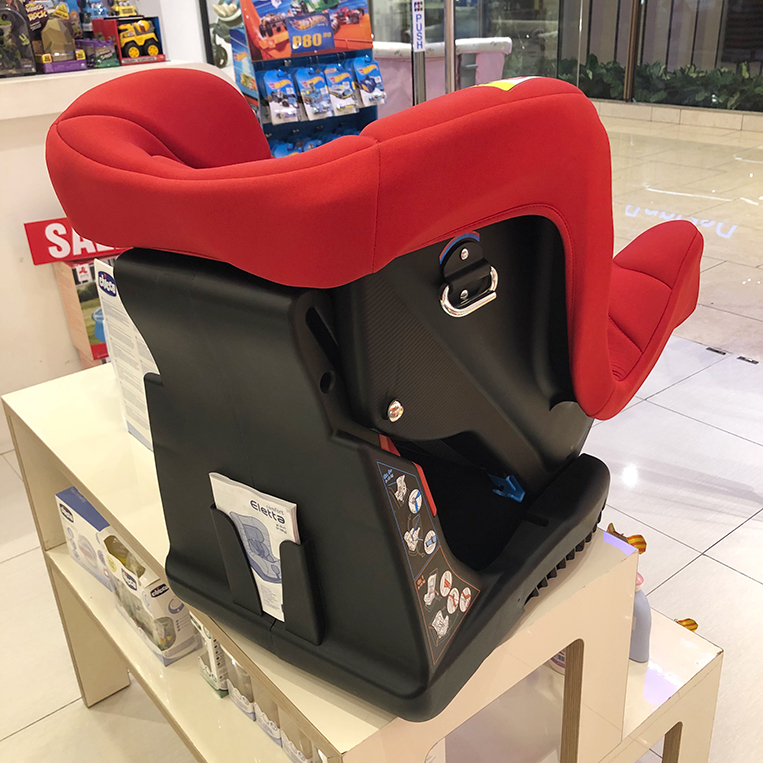 Chicco, newborn to 4 years. Here's arguably the most popular car-care brand on this list, together with Graco. Its seat looks robustly padded and cushioned—which is quite possibly the reason it is called the Eletta Comfort. It features a four-way adjustable backrest to let your baby sleep in peace. Price: P13,000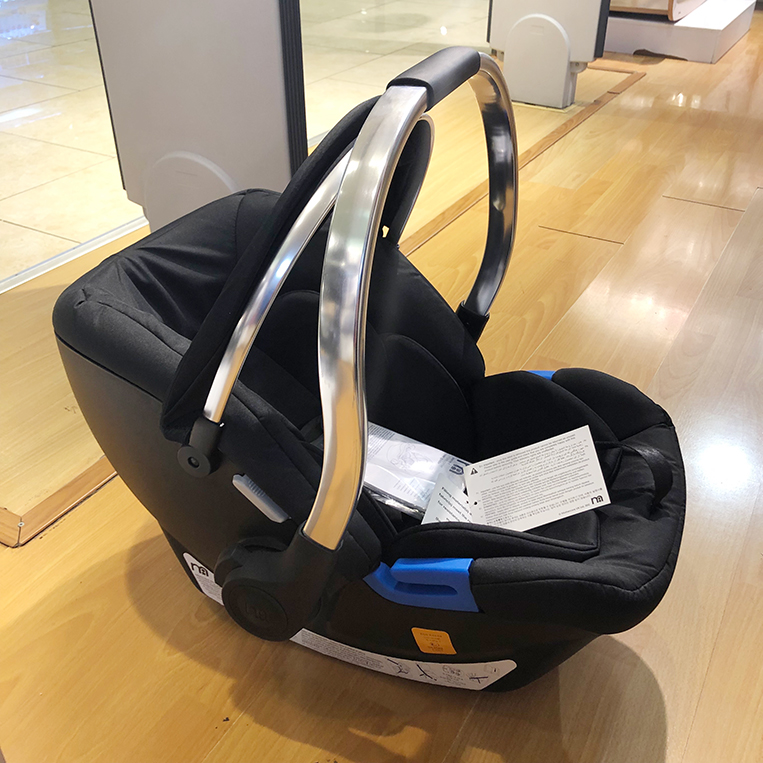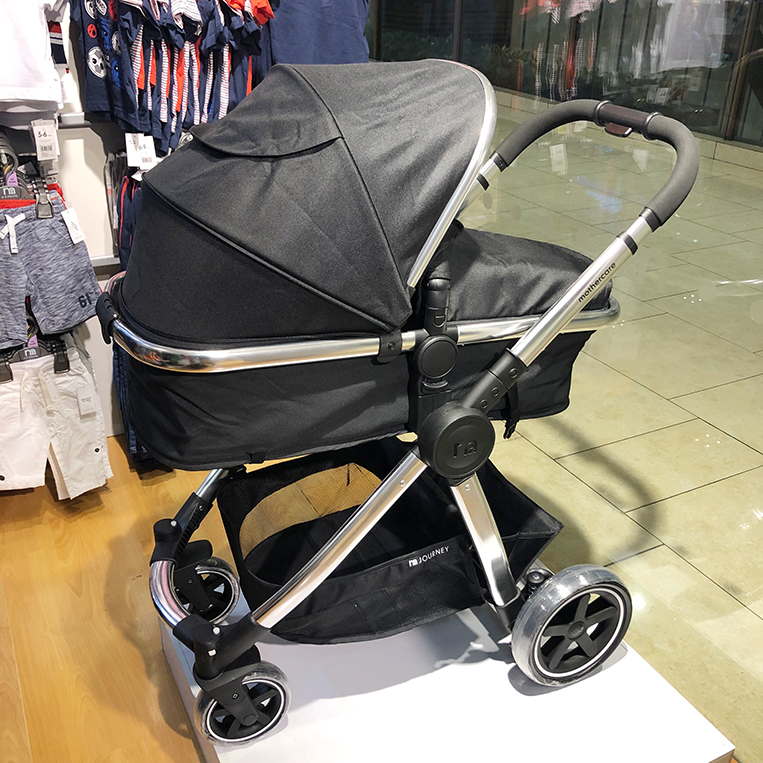 Mothercare, newborn to 12 months. The model is named Journey. You know why? Because the product consists of a stroller and a separate car seat. It's basically a travel system that makes bringing a child along for the ride so much easier (assuming the pram can fit in your car's cargo compartment). Price: P27,000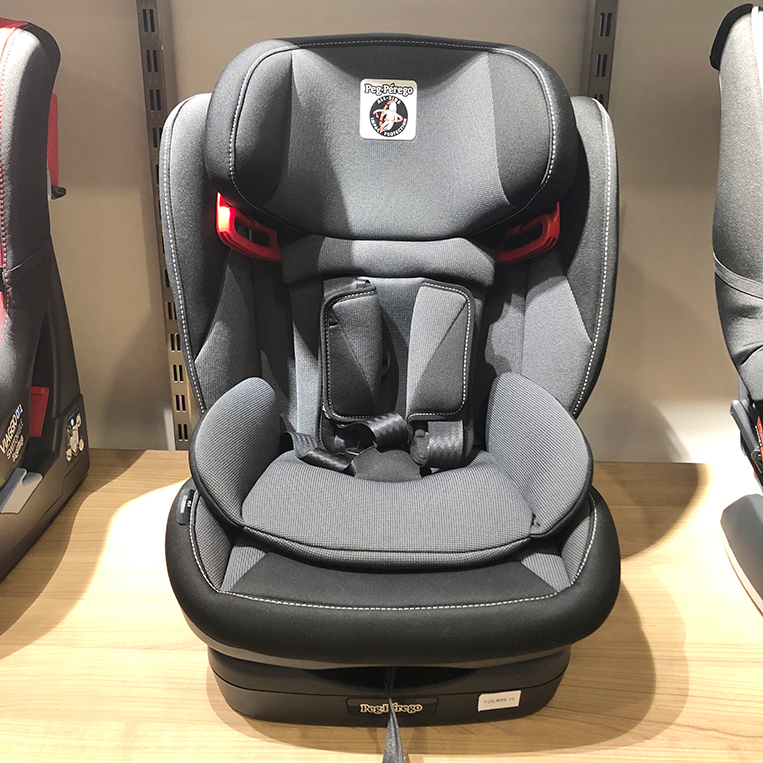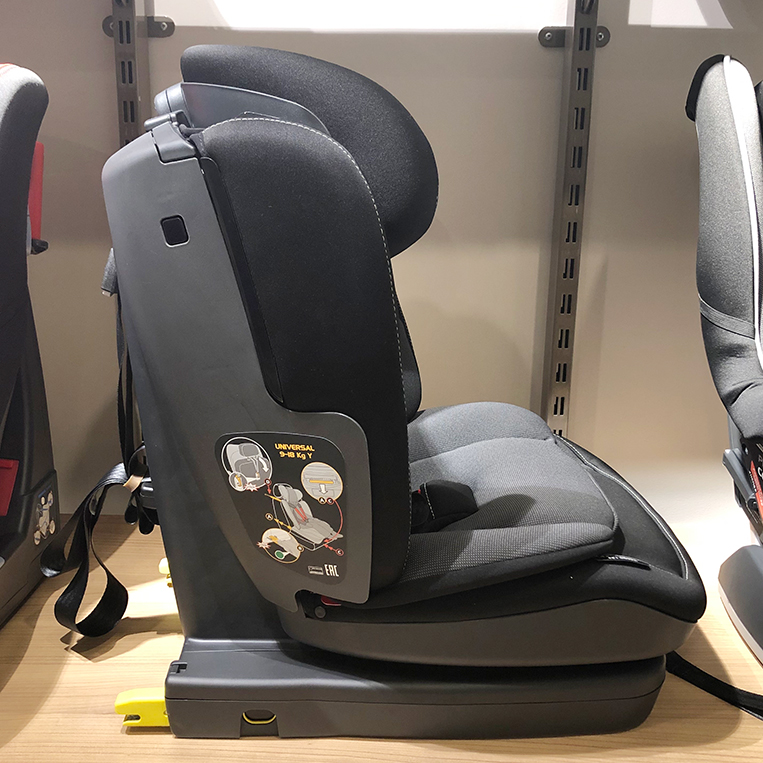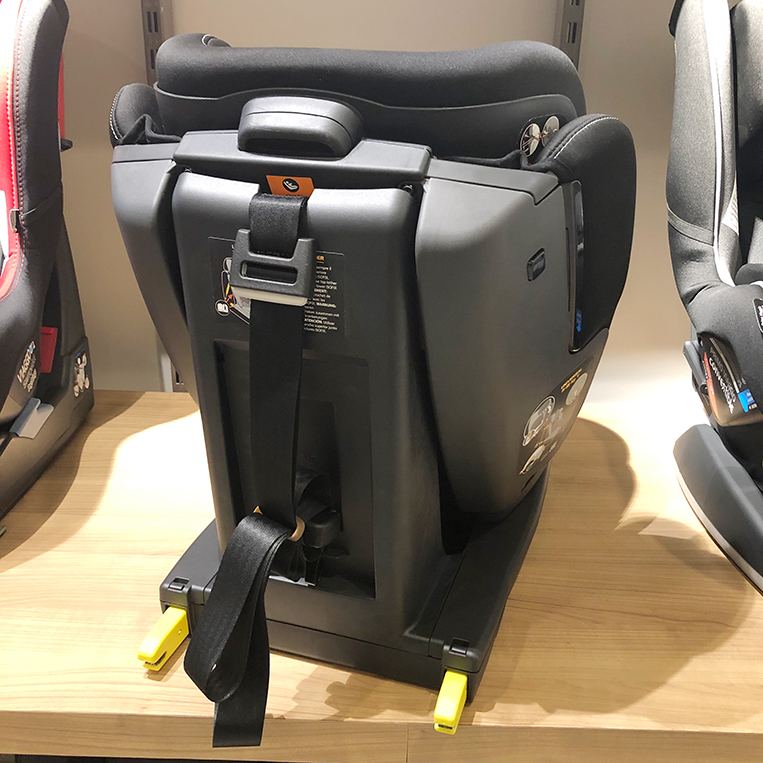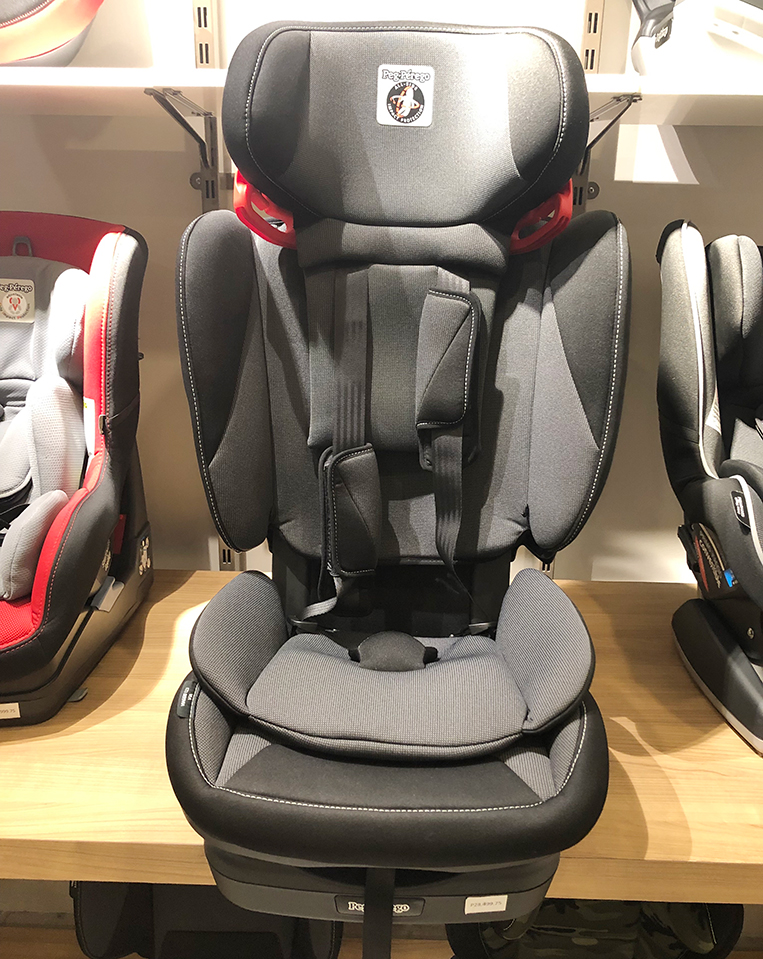 Peg Pérego, 1 to 12 years. Hands down, this was the sturdiest-looking child seat we saw out there—with the finest quality to boot. And consider this: Because this seat is reconfigurable to accommodate even tall kids, your bundle of joy may continue using this until he or she is about to enter puberty. Technically, that should mean a lot of savings, but this thing is expensive. Just think of it as a one-time investment. Price: P28,500
Now, if you still can't choose from among these child seats, there's a brand that might appeal to your car-obsessed self: Sparco.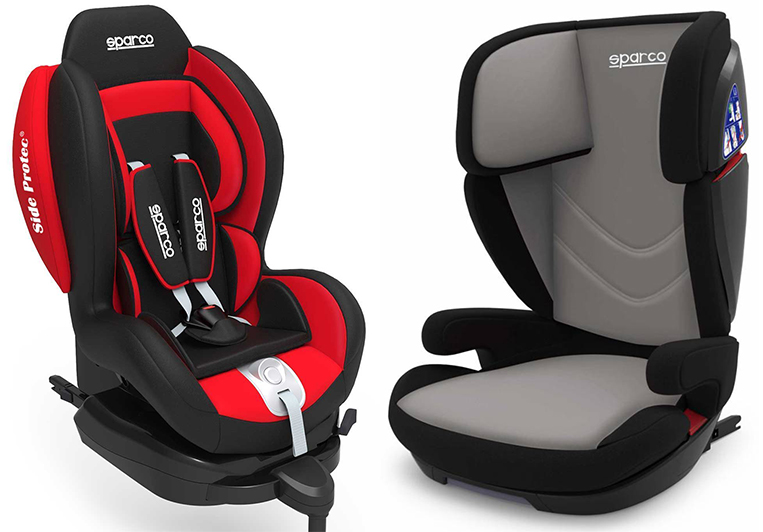 Pictured above are Sparco's F500i (9 months to 4 years) and F700i (4 to 12 years) models, priced at P15,000 and P10,000, respectively. Yes, we know Sparco isn't really famous for child-care merchandise, but we'd like to think they know a thing or two about car seats.
Obviously, there's a much longer list of models available to you if you're looking to get a dependable car seat for your precious child. As a practical shopping tip, allow us to leave you with this piece of advice: There is no price for the safety of your son or daughter, so try not to skimp on this if you can help it. Never mind the law—the life of your kid is far more important.
NOTE: Peg Pérego and Mothercare have dedicated stores at Shangri-La Mall in Mandaluyong, while Sparco is carried by Blade Auto Center. The rest of the brands are available at Rustan's Department Store.