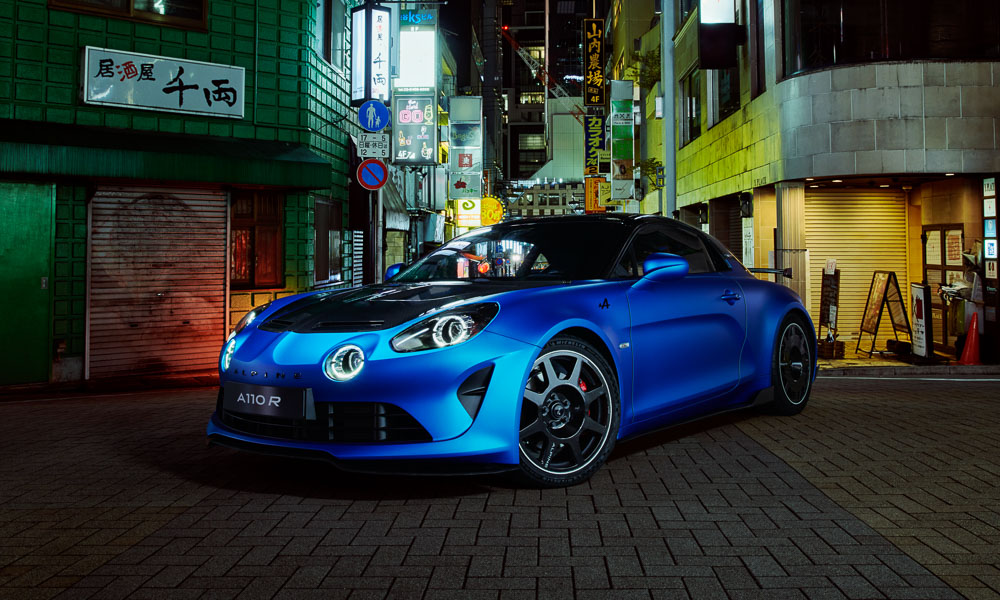 Alpine is one of those grand old names in the world of boutique sports cars. Originally founded back in 1955, the brand relaunched itself onto the world stage with the gorgeous A110 in 2017. Nobody was probably more surprised by the success of this model than the company itself, and engineers have worked on refining the French sports car ever since.
First, there was the standard model, then the S version, and now follows the pièce de résistance, the Alpine A110R. More radical than its siblings (hence the name), this tasty dish is served with license plates, but really wants to be enjoyed on a track. Its ingredients include a slimming cure, plenty of carbon fiber, and reworked aerodynamics.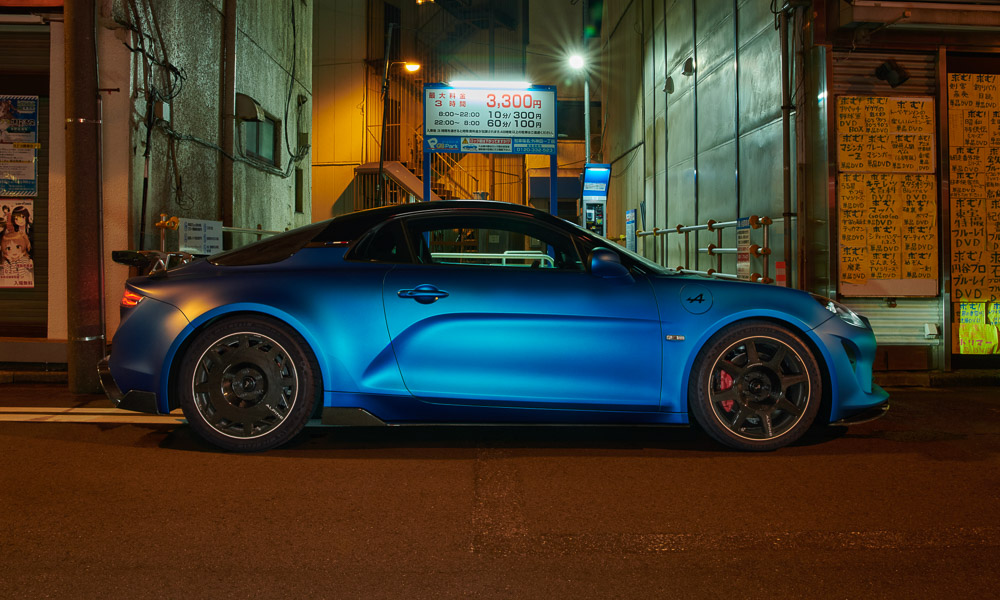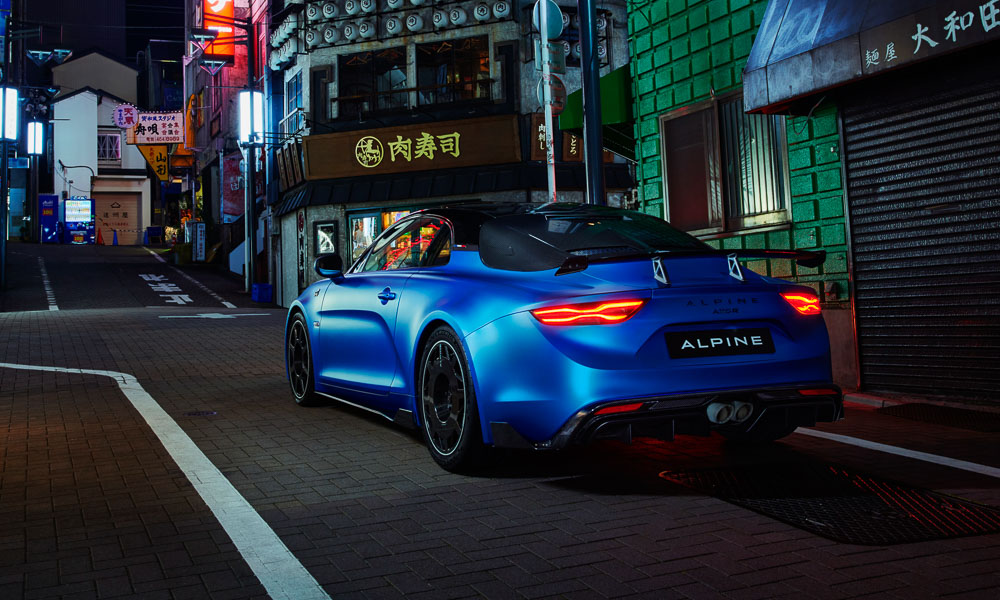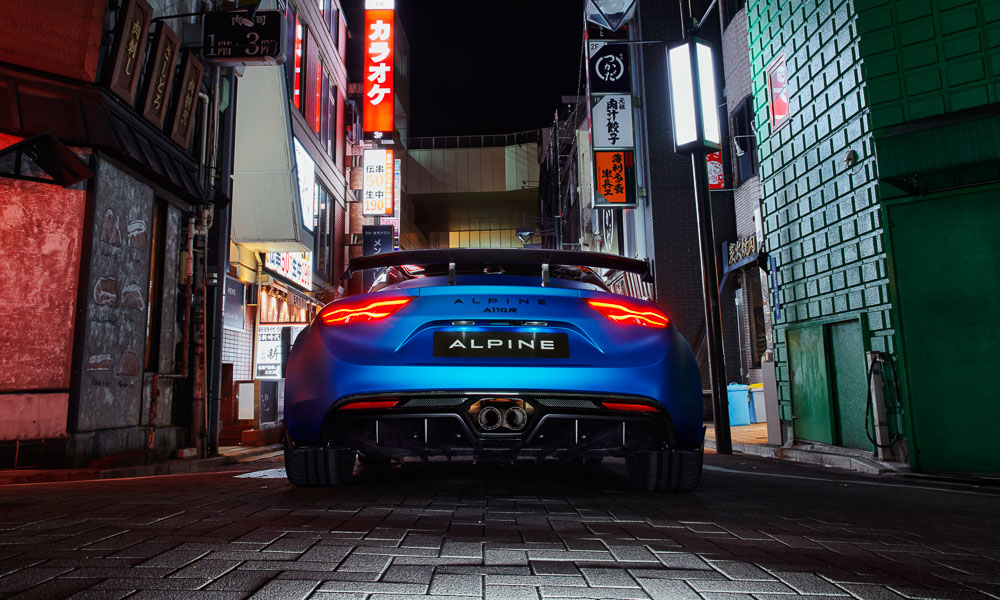 The A110R is not a car you'll easily miss. In addition to a specific matte-blue paint job, taken from the brand's F1 involvement, the multiple new bits attached to it make it stand out from other versions with ease. There's a new carbon-fiber front lid that saves 2.9kg in weight, carbon rims that save 12.5kg, and even the rear window has been removed in favor of a carbon part.
Great for weight savings, not so great for rear visibility, we imagine. A new rear spoiler helps to generate more downforce, and works in conjunction with the reworked front and rear bumpers, as well as new side skirts. As a result, the A110R gains 29kg of downforce at the rear compared to an A110S, and also reduces drag by quite a bit.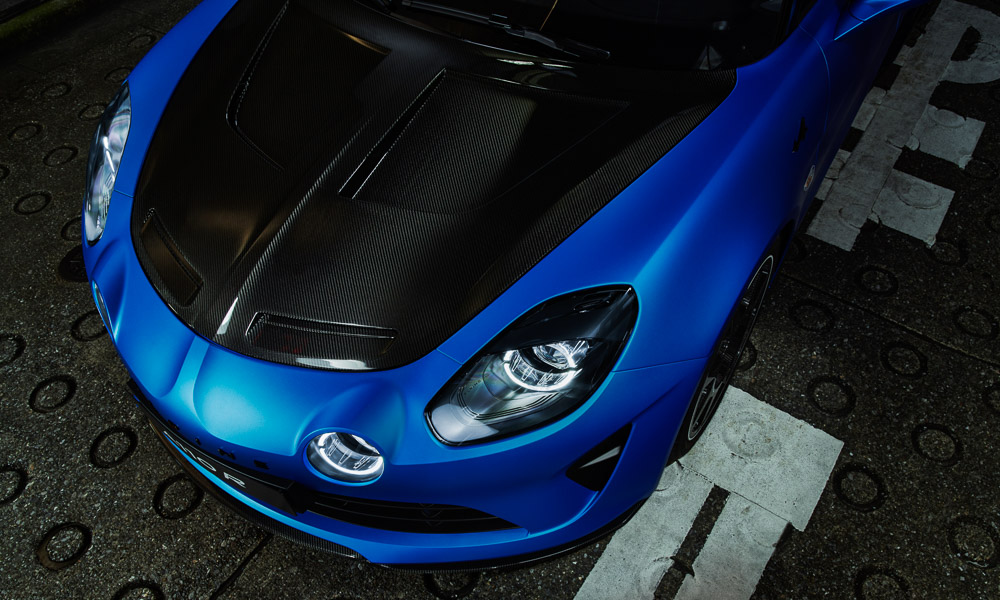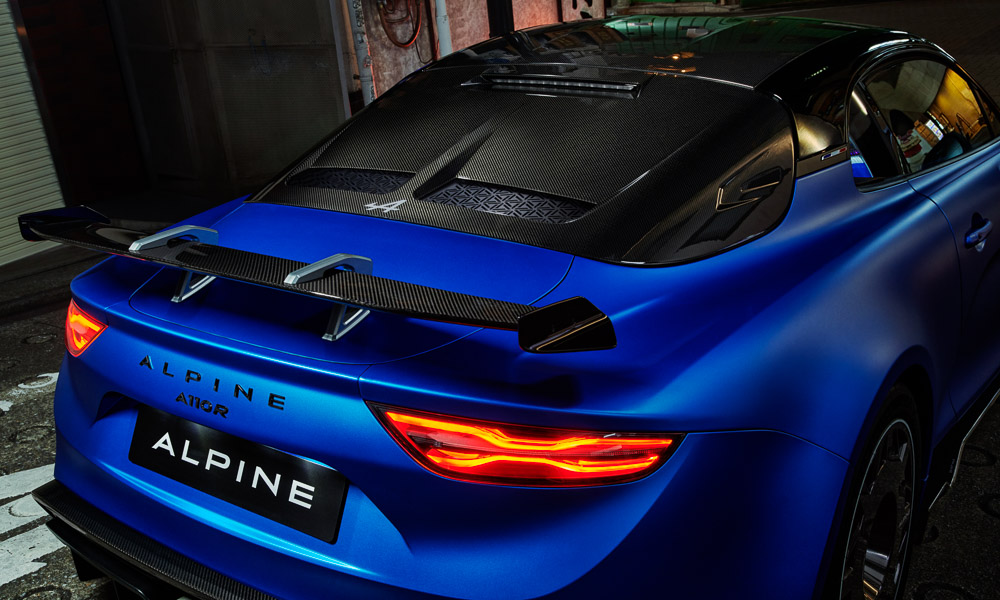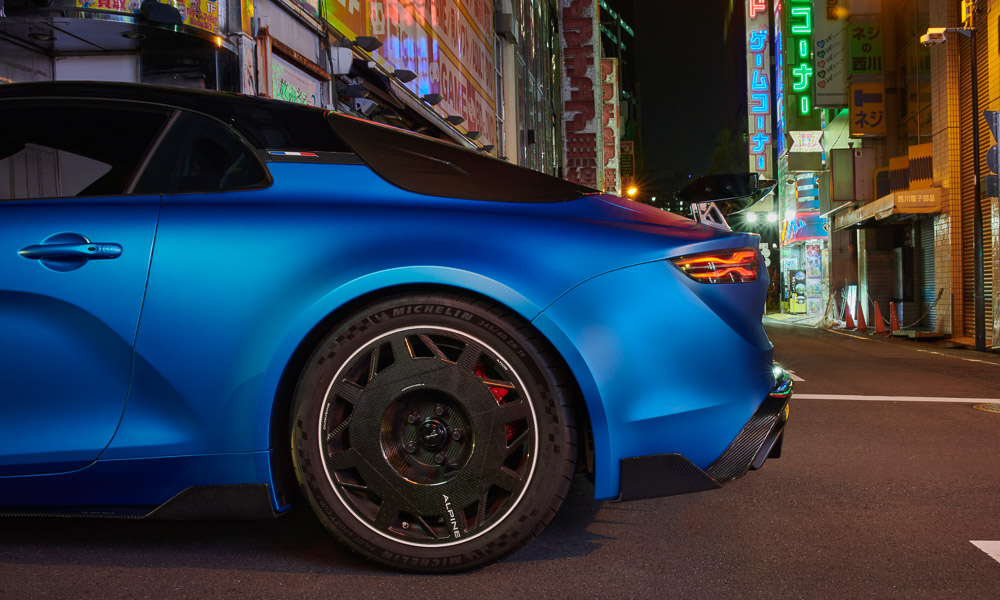 The engine remains untouched, and continues to churn out 288hp and 340Nm, but the total weight savings of 34kg and the new aero package mean the R is slightly faster than the other versions. Top speed is now at 285km/h, and 0-100km/h is done in a mere 3.9 seconds. Not bad for a car that now weighs just a smidgen over a ton (1,082kg).
Inside, the A110R continues its track theme. The cabin is adorned with an Alcantara-style microfiber material, while the normal seats have been replaced by one-piece carbon-fiber buckets. Passengers are strapped in by racing harnesses, while the door handles have been replaced with straps, Porsche GT3 RS-style.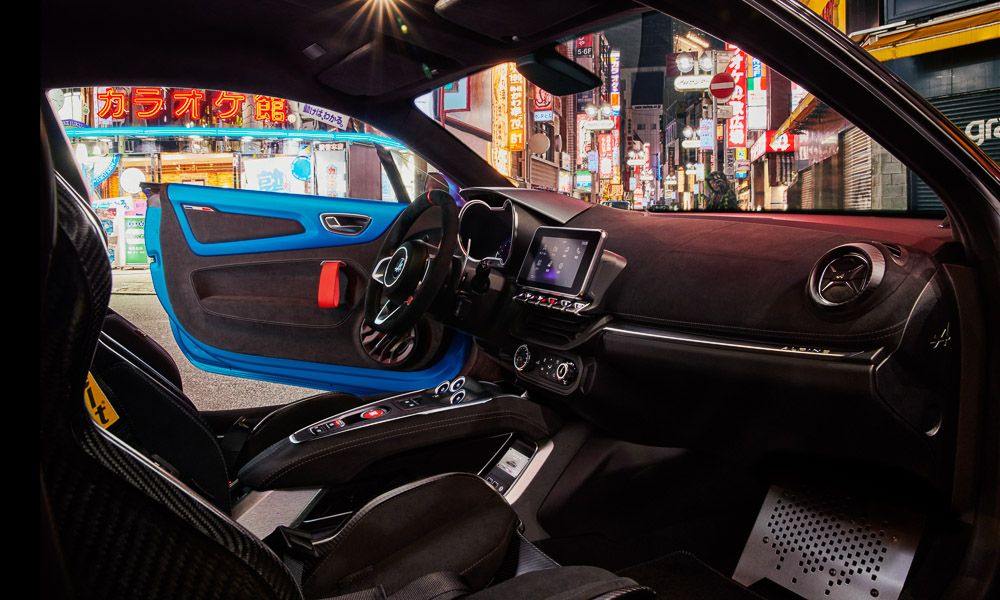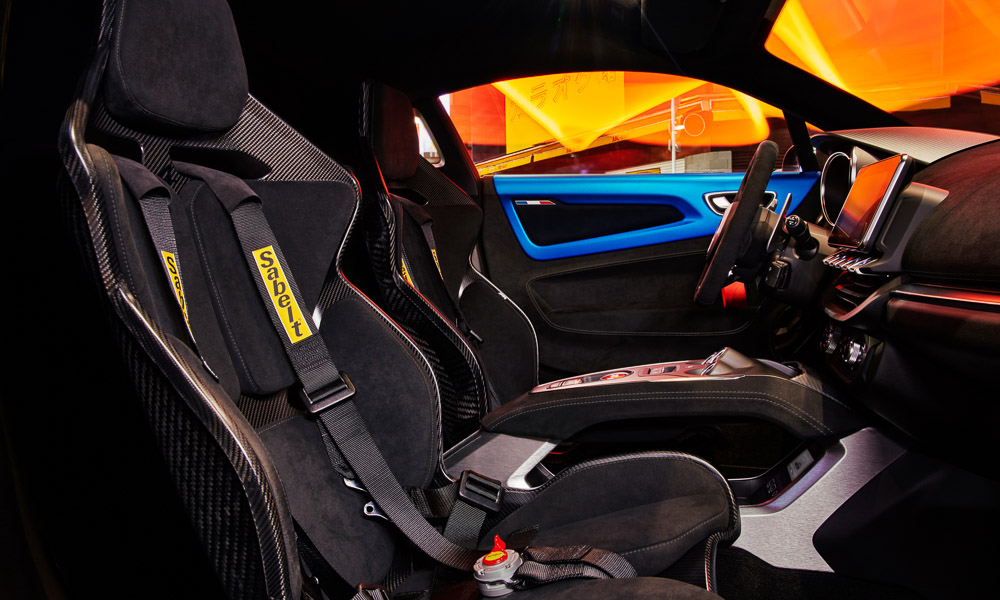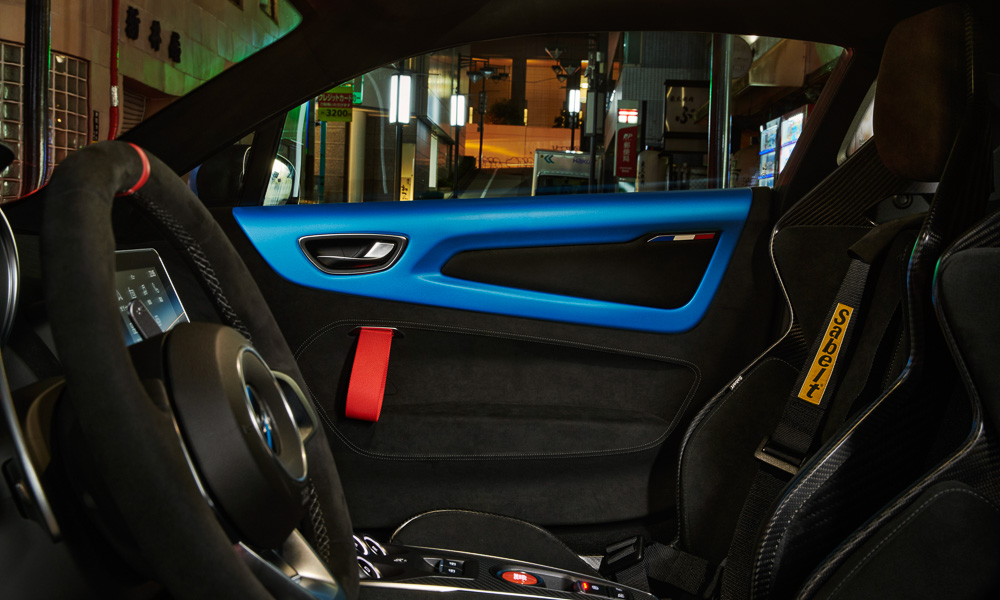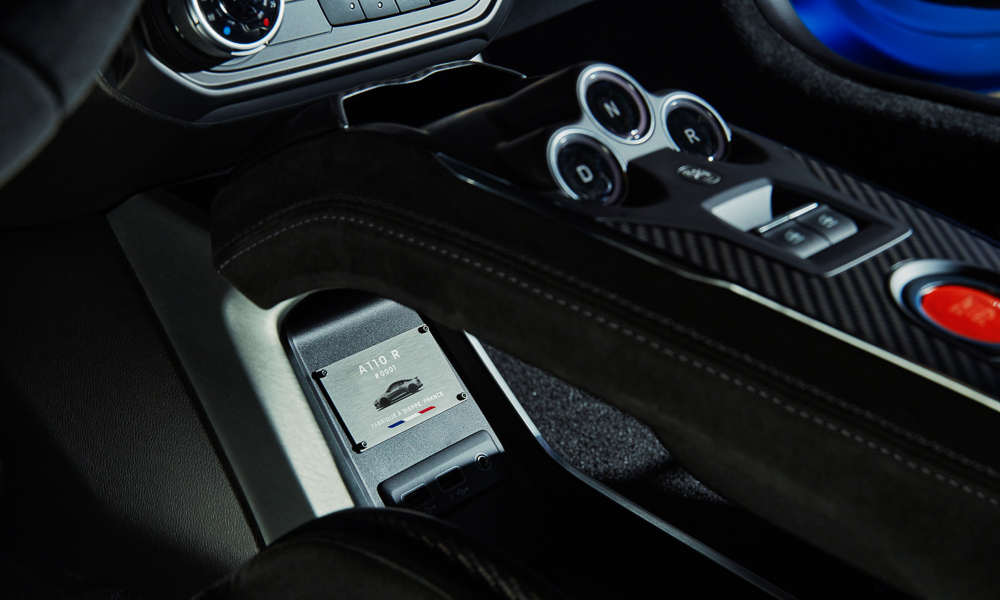 This being a track toy first and foremost, the chassis and the suspension have been adjusted to reflect that, and the R rides 10mm lower than the S. Another 10mm can be added thanks to fully adjustable shock absorbers. The suspension is 10% firmer front and rear, the Brembo brakes have been revised and given a better cooling system, and contact to the road is maintained courtesy of super sticky Michelin Pilot Sport Cup 2 semi-slick tires.
In short, if the gains in pure performance are ultimately quite limited, it's on the track where the R should prove to be a very different beast courtesy of its sharper chassis, optimized aero, and lower weight. If you now fancy one, then be prepared to pay quite a premium compared to the €66,500 (P3.89 million) S version. Apparently, the A110R will command a price of at least €105,000 (P6.1 million), which seems hefty but is still reasonable compared to competitors like Porsche.