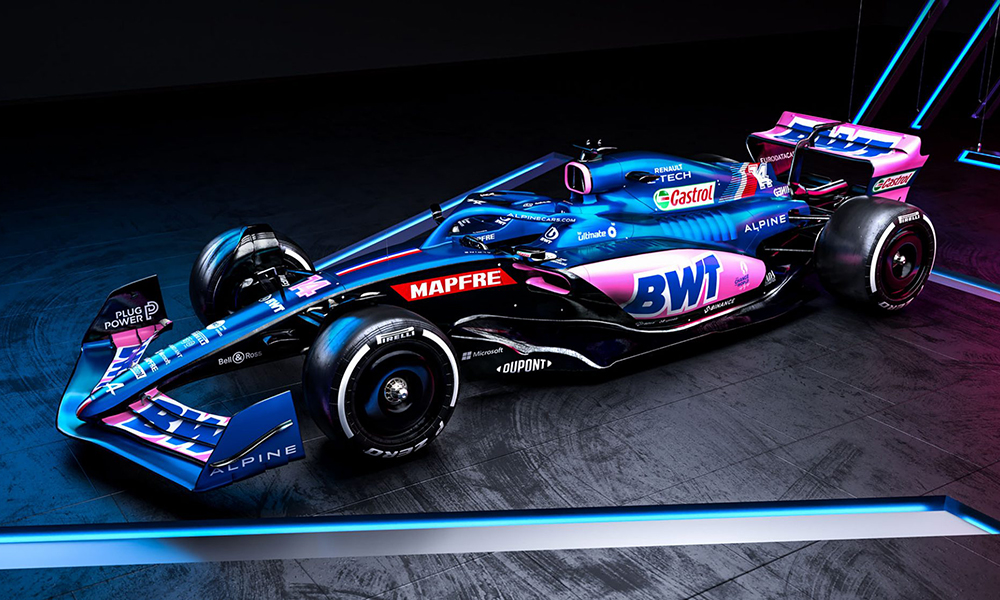 Formula 1 fans will fondly remember that during 2019 and 2020, there were two bright pink cars racing through the pack, having the occasional podium finish and race win. They belonged to the BWT Racing Point F1 team, with the rosy hue being there because of its title sponsor. It became the Aston Martin F1 team the next season, where the pink colors were reduced to small accents that split fans' opinions.
If you think all hope was lost for the presence of "BWT Pink" in the sport (with the Aston Martin team dropping BWT as its sponsor for 2022), that is where you are wrong. Pink is back, and it returns strong with the BWT Alpine F1 team's "El Plan."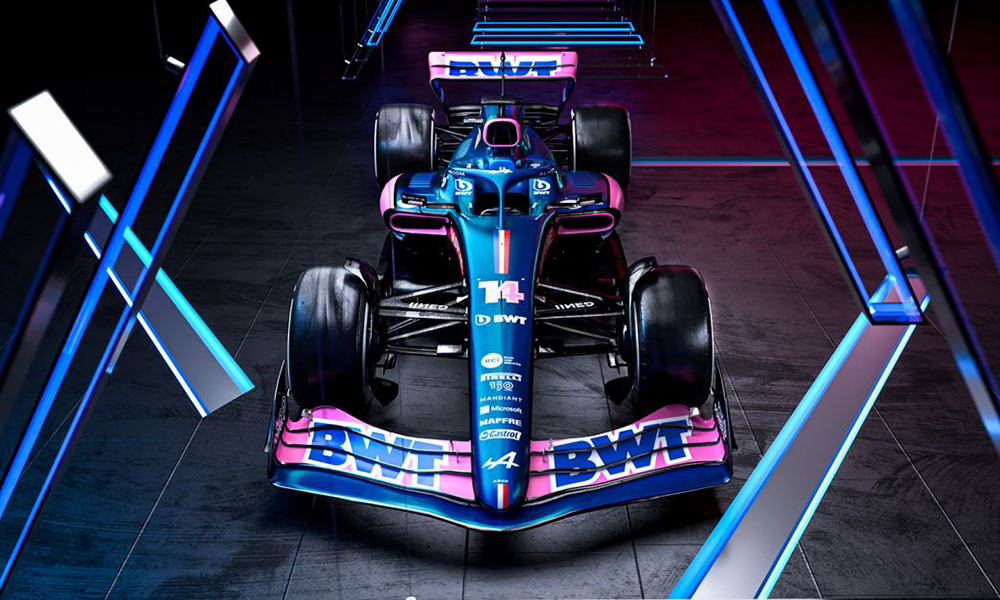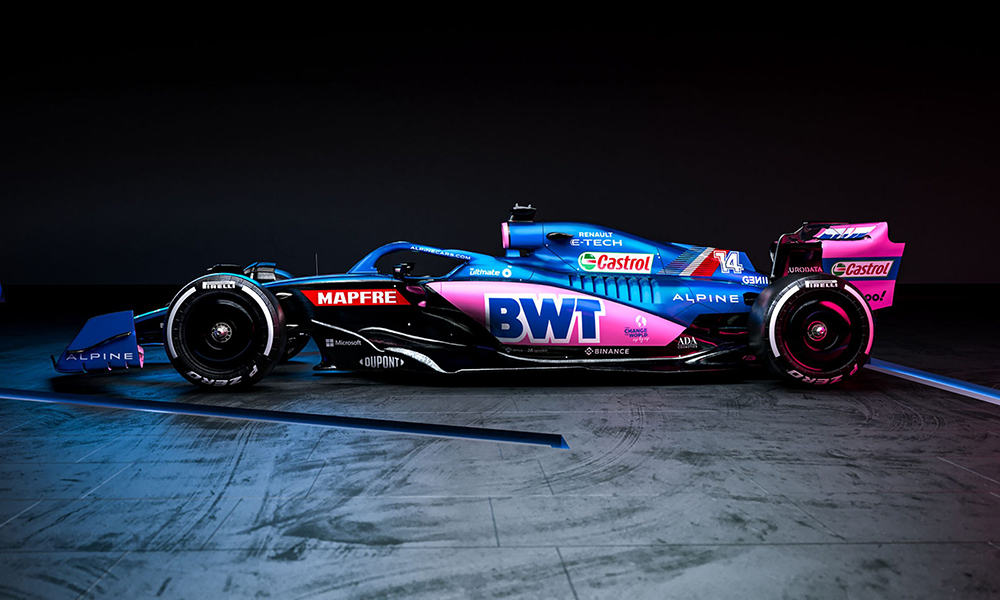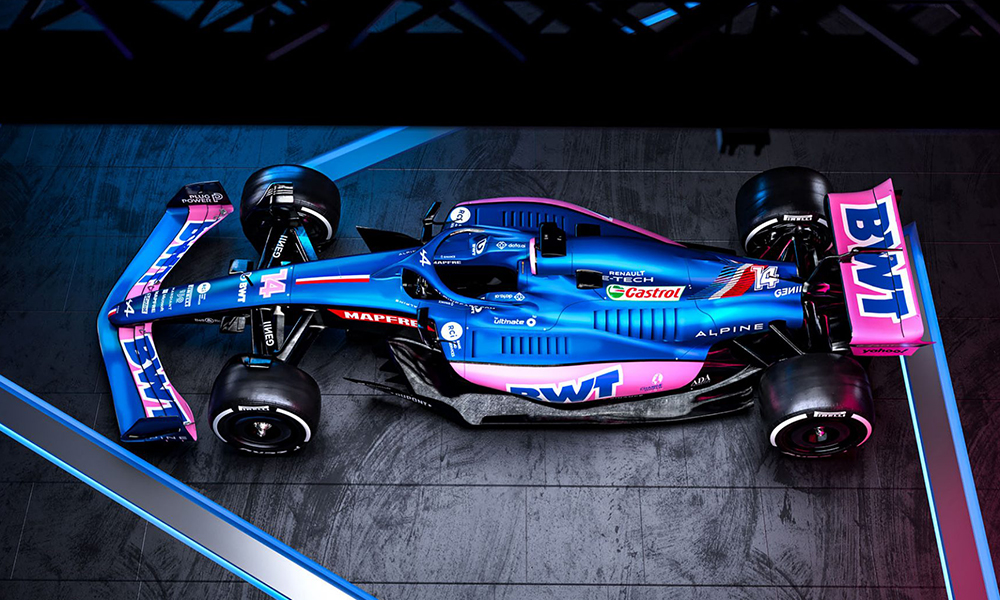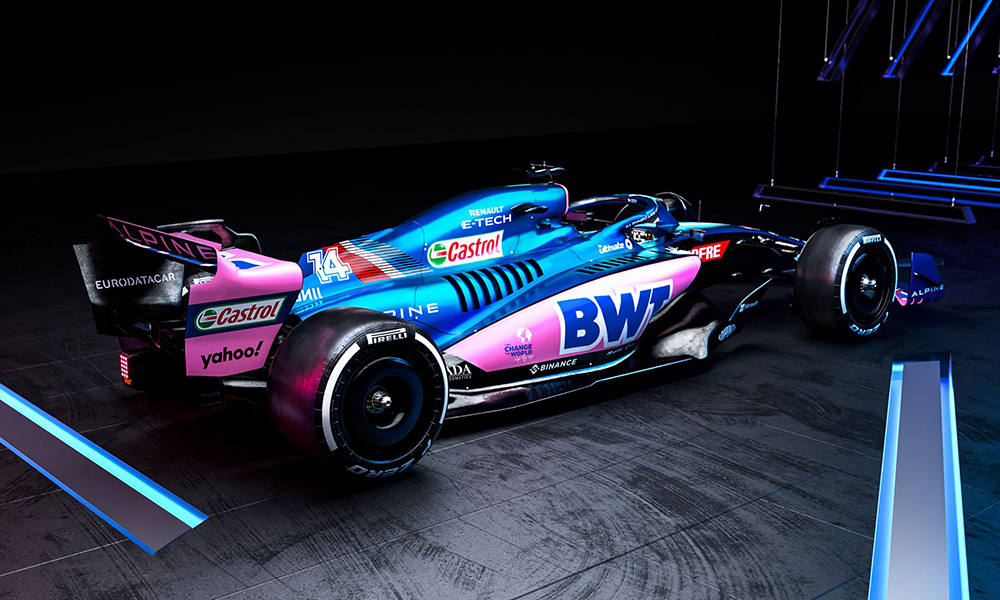 The Alpine A522 introduces the French team's interpretation of the 2022 regulations. We're seeing yet another team adopt the vented sidepod and engine cover approach, with squared-off and slim air intakes. You can say that the car was built from the ground up, because underneath that vented engine cover lies the RE22 power unit, which has been developed to meet the new E10 fuel regulations for this year.
Of course, most noteworthy is the addition of bubblegum-pink accents to the "Bleu de France" (France's blue) color. It's a striking combination that keeps both of the two companies' iconic hues together on the track, and we think it works particularly well. In fact, they also showed off a "flipped" livery where pink is the dominant shade. The latter will be used for the first two races this year (Bahrain and in Saudi Arabia), then the team will start using the former.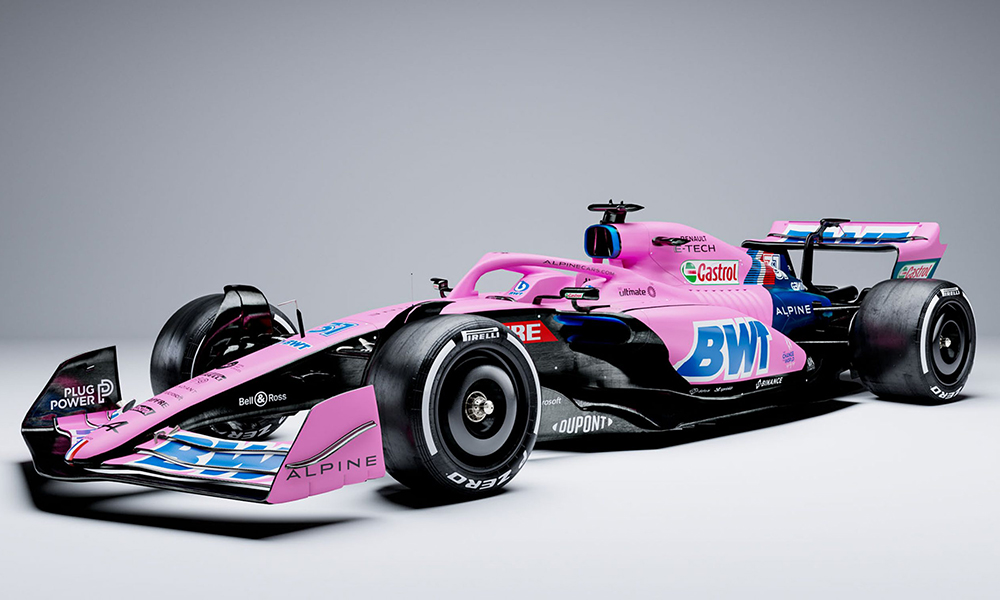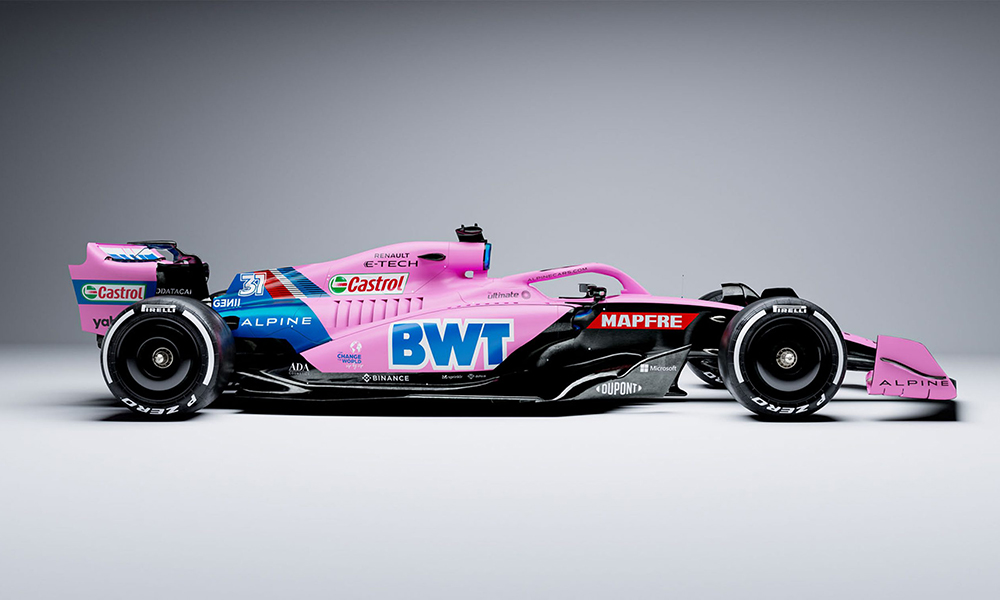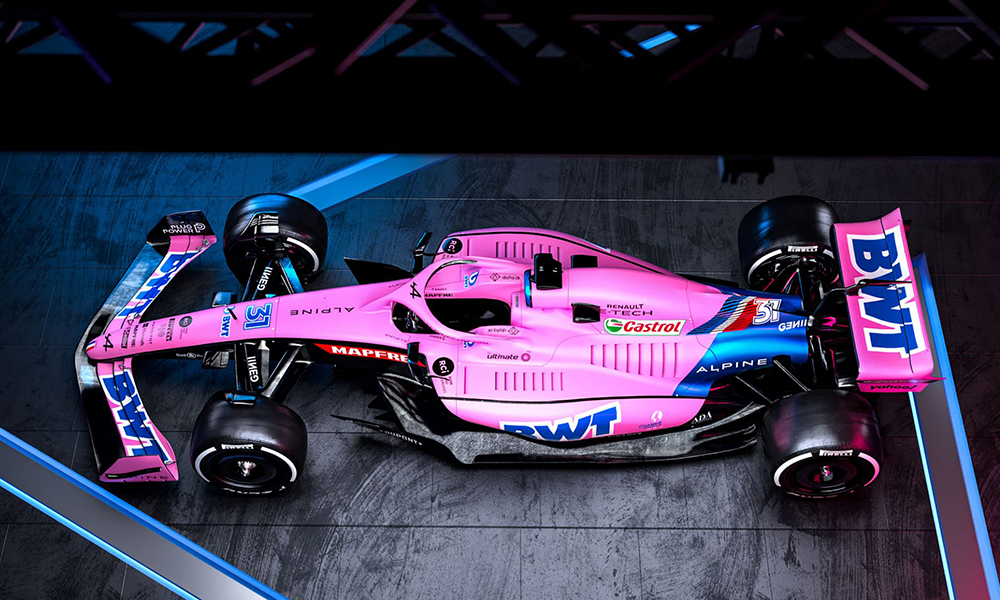 Alpine's 2022 campaign also brings over a familiar face. Otmar Szafnauer will take the reins as its new team principal after leaving Aston Martin. As for the drivers, this will be the second year of the fruitful Esteban Ocon and Fernando Alonso pairing, with F2 champion Oscar Piastri named the team's reserve driver for the season.
Expect to learn more about the car as preseason testing in Barcelona is underway. Hopefully, this new vehicle will allow the two drivers to squeeze more victories this year.