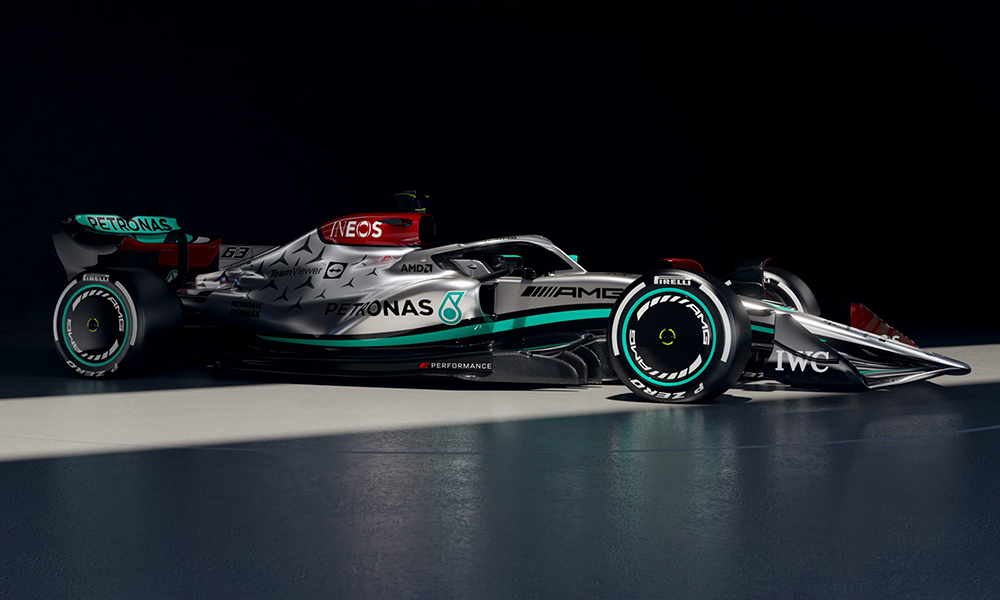 The Mercedes-AMG Petronas Formula 1 team has been the most dominant force in the motorsport's turbo-hybrid-engine era that began in 2014. Ever since then, it has consistently taken home the constructors' and the drivers' championships. Lewis Hamilton has won the latter from 2014 to 2020 (except in 2016, when teammate Nico Rosberg broke his streak).
And then, of course, Max Verstappen clinched the title away from Hamilton last year, in one of the most dramatic last-lap battles in the history of the sport. This was a travesty for the team's many fans, even if Mercedes still managed to win the constructors' championship.
But after the addition of George Russell (who replaces Valtteri Bottas) and a renewed and focused Hamilton, the team is back with a vengeance this year, starting with its brand-new title contender, the W13.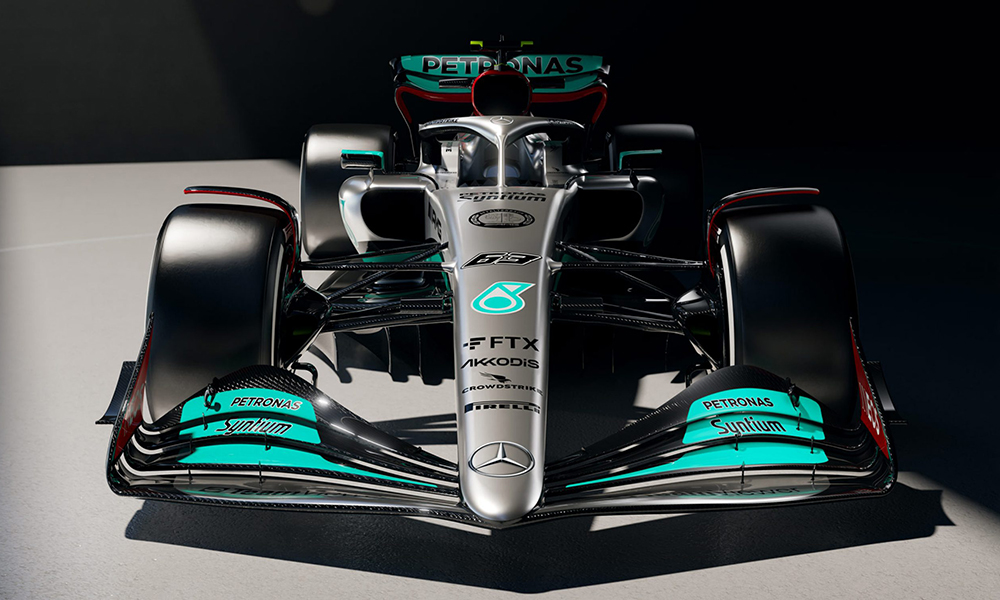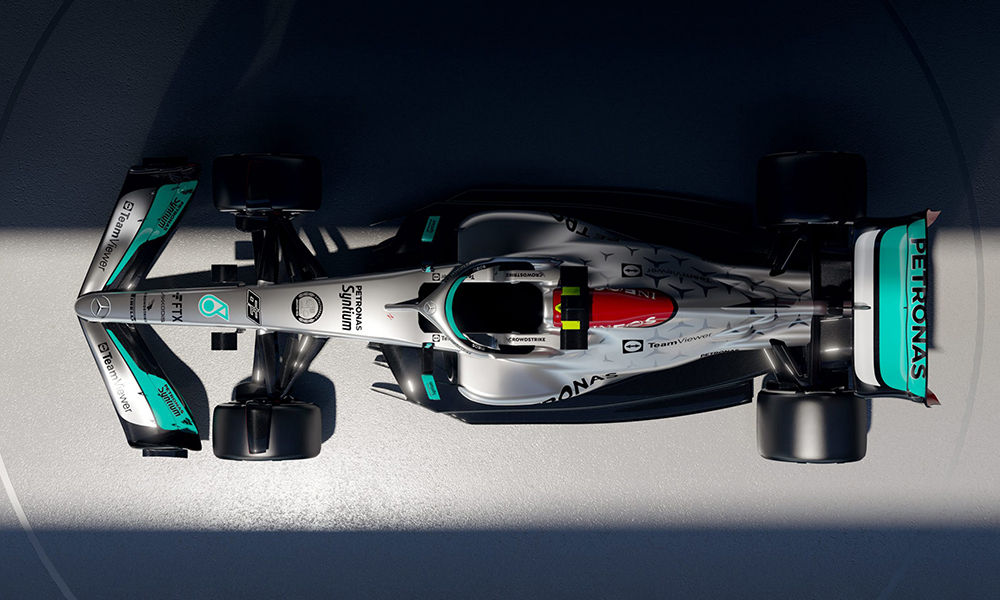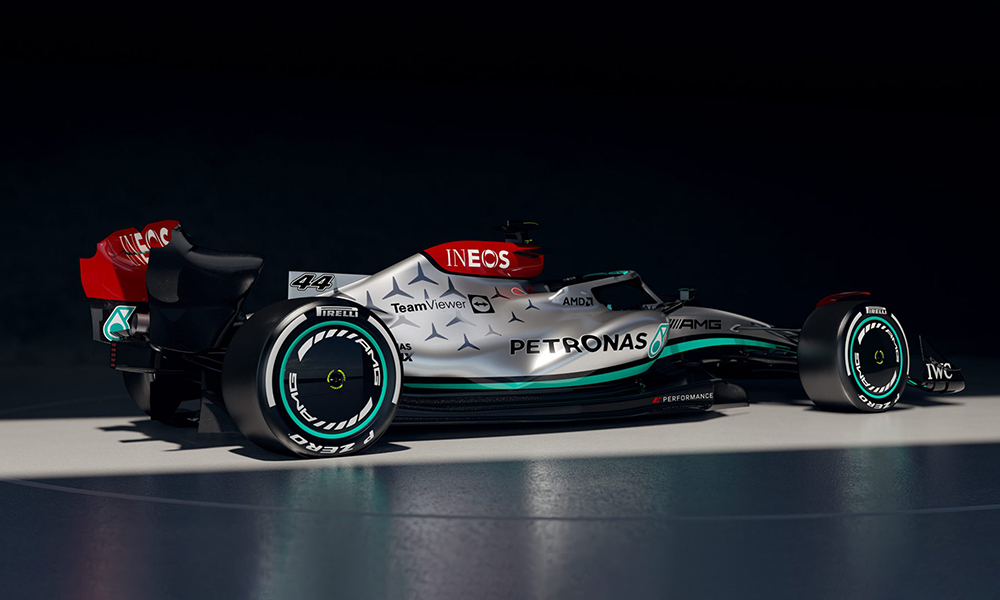 This car is 98% new, and it's pretty obvious considering the 2022 regulations were reworked from the ground up, and now allow closer on-track battles. There's a skinny, pointy nose and a large front wing, but the sidepods don't have any additional vents or louvres, just a clean, tapered profile all the way to the back of the vehicle.
The biggest change would be the team's return to a silver livery with hints of teal and red. This is a big change from 2020 and 2021 blacked-out cars, but it's great that we'll finally be able to see some gleaming Silver Arrows stand out from a crowd of colorful competitors. The last time we saw a silver Mercedes F1 car was with 2019's W10 EQ Power+.
The W13 will have its first track miles today at Silverstone, where the vehicle will be run for 100km. Then, like the rest of the cars, it's off to preseason testing, which will be held next week in Barcelona, and then next month in Bahrain before the Bahrain Grand Prix on March 20.