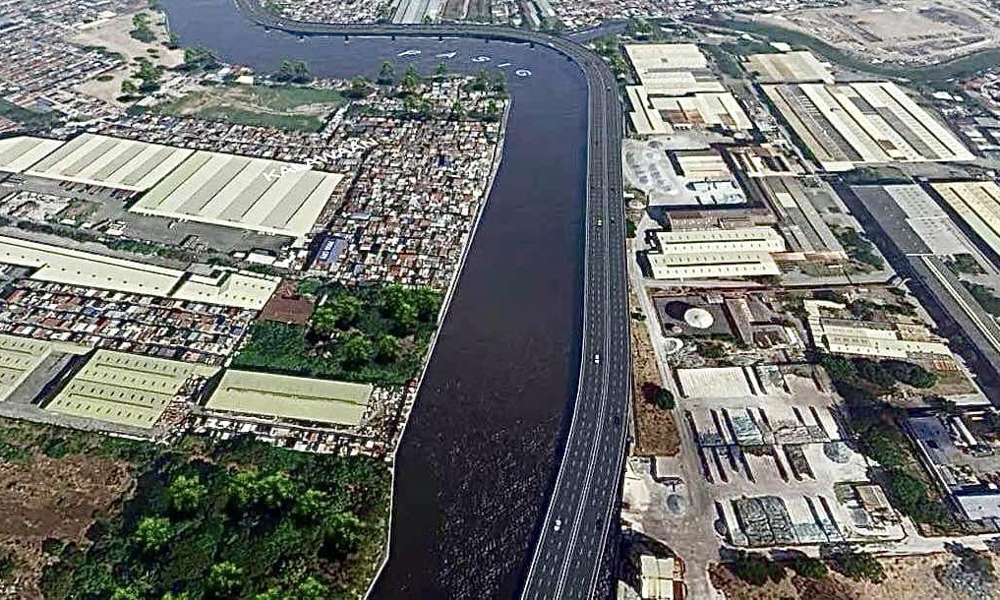 San Miguel Corporation has gotten government approval for the construction of Pasig River Expressway (PAREX). Despite opposition from various concerned groups, SMC led the ground-breaking ceremonies for the controversial elevated toll road project. The rites were held along the Pasig River in Pandacan, Manila.
PAREX is a P95-billion, 19.37km six-lane elevated tollway passing through one of Metro Manila's major waterways. The new expressway will start from Radial Road 10 (R10) before it connects to Skyway Stage 3 and ends at another tollway, the Southeast Metro Manila Expressway. Once completed, this is seen to help decongest traffic along R10, EDSA and C5—reducing travel time between Manila and Taguig to just 15-20 minutes.
Back when studies for PAREX were being conducted, the project received resistance from various groups. More than the foreseen negative effects on the environment, some say that the tollway would be a detriment to public health and the country's heritage. Furthermore, these organizations believe that PAREX would make congestion worse as it would benefit private cars more than the general commuting public.
But SMC president Ramon S. Ang begs to differ. In fact, he asserts that PAREX will be a very inclusive project. For one, SMC tapped the services of renowned architect Felino Palafox Jr. Set to feature a bus rapid transit system, PAREX is supposed to make commuting easier. Other features include dedicated bike lanes and pedestrian walkways that should encourage city dwellers to become healthier and more active.
Additionally, SMC is engaged in a project to clean up and rehabilitate Pasig River. By dredging, it aims to widen and deepen the waterway by removing up to 3,000,000 metric tons of silt and solid waste. The company believes that this will improve the carrying capacity and water flow of the river—which is expected to help prevent flooding. Also, with the construction of PAREX, SMC claims that green architecture principles will be used, which it thinks will ultimately save the river.