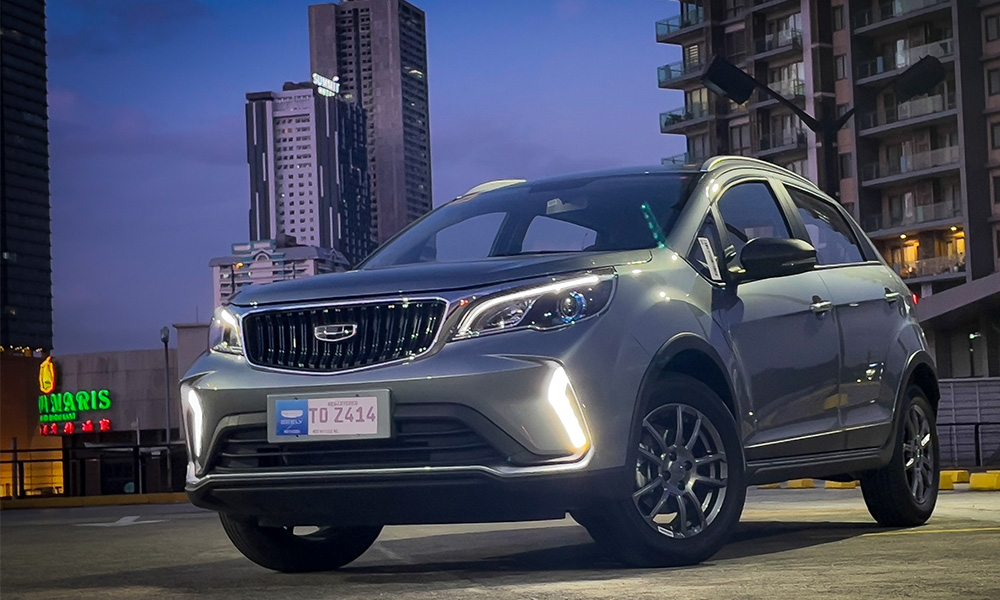 Buyers eyeing a Geely have been in such a predicament for the past couple of weeks. On the one hand, the brand proved that the Chinese could develop good, feature-packed, and affordable vehicles. Its new offerings weren't reverse-engineered clones of existing models as they had been before. In such a short amount of time, it was able to make cars they could call its own—and be truly proud of.
On the other hand, there is the ongoing mess that the brand's local distributor is involved in. Reports of bad after-sales service went viral. This isn't good for a brand trying to build a solid reputation among quality-conscious Filipino customers. This couldn't have come at a worse time as the Chinese automaker is trying to realize its goal of being the fifth-best-selling brand in the country. To be fair, it seems that the distributor's management is already starting to do what's necessary to resolve this issue.
And in its goal to move more models out of its showrooms, the automaker just launched the GX3 Pro subcompact crossover—a model that it believes could sell in bunches. But given the situation, achieving that has gotten more difficult after this brouhaha. So, to be the volume-seller that it wants to be, the brand needs to convince more people that this is indeed a crossover that's worth buying.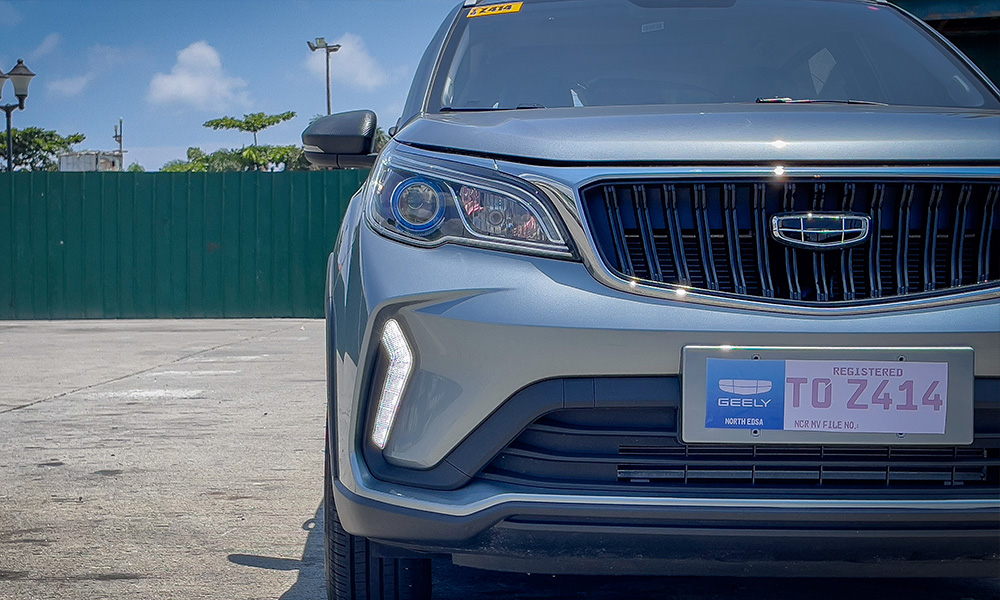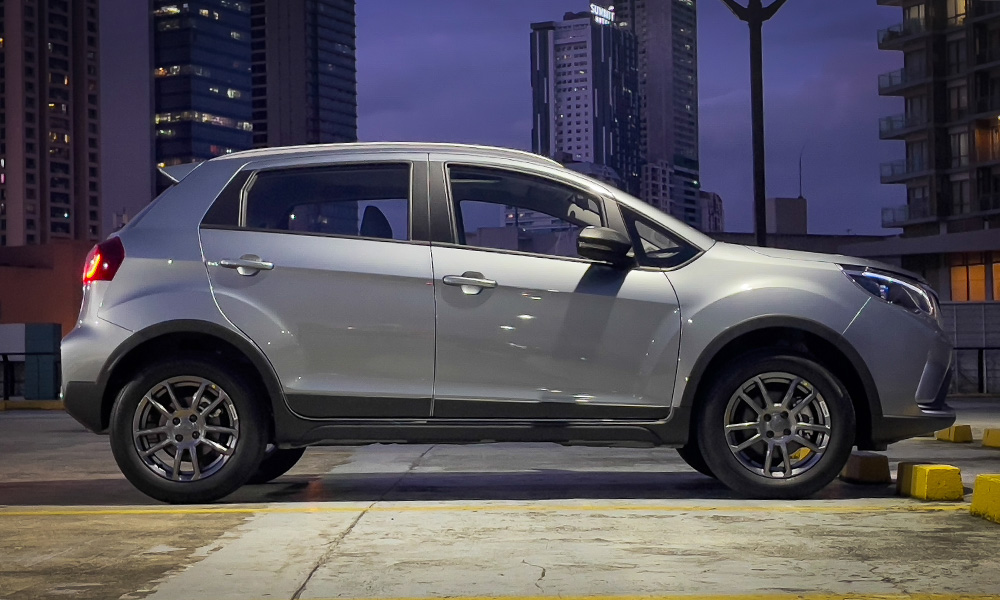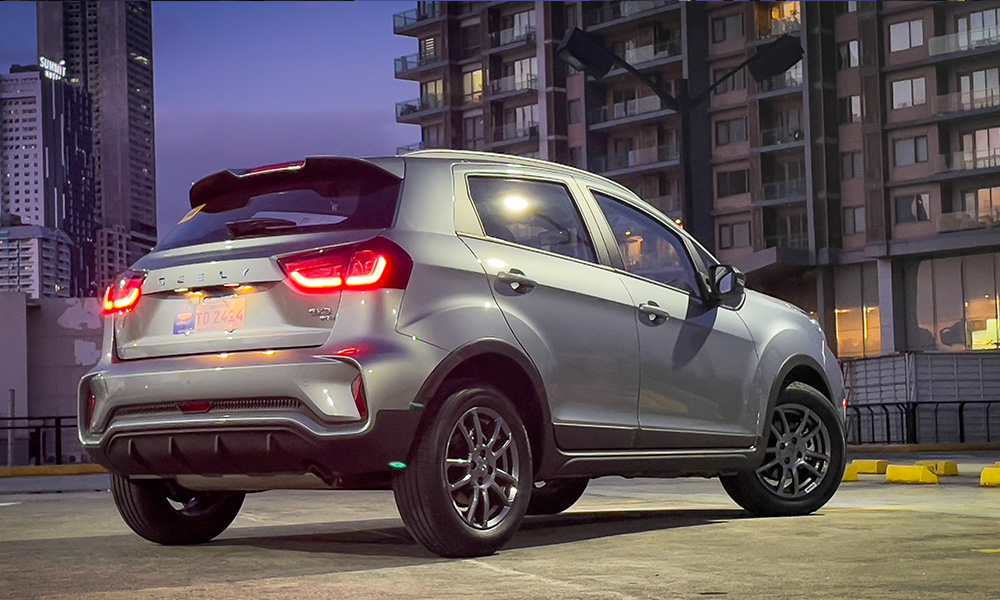 This car sells for a special introductory price of P798,000 (its regular price is P878,000). Geely Philippines somehow fulfills one of its promises—to price it between P700,000 and P800,000. But is it as good as the other Geely cars that came before it? Before the model's official launch last August 8, I got the opportunity to try a GX3 Pro Comfort out for a couple of days. Does it deserve to be on the shortlist of small-crossover shoppers?
First up, it isn't made like the Geelys we fell in love with before. The older models had bolder, attention-grabbing appearances with a wow factor to them. This car's styling is much more conservative, as far as the Chinese brand is concerned.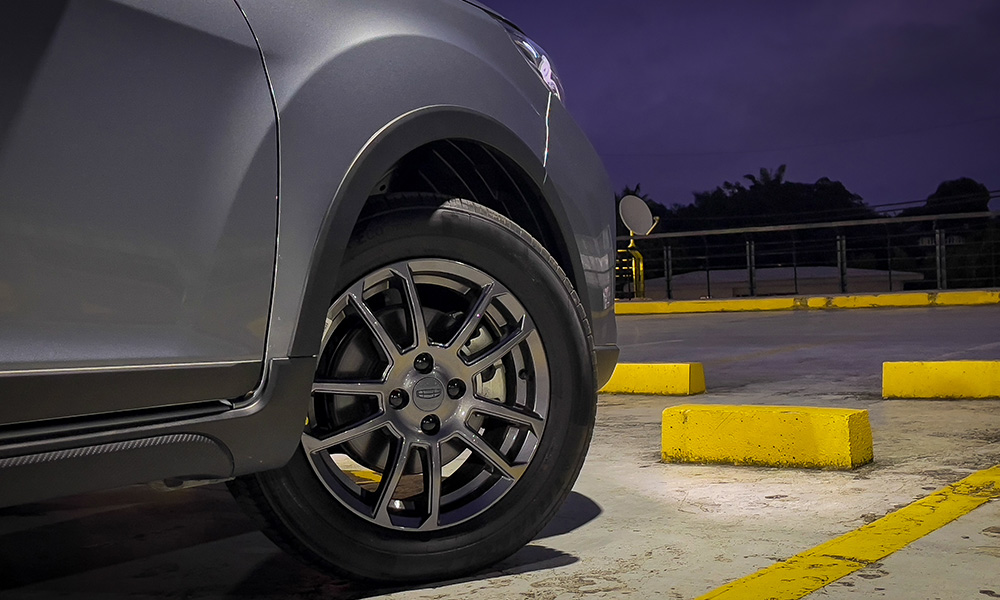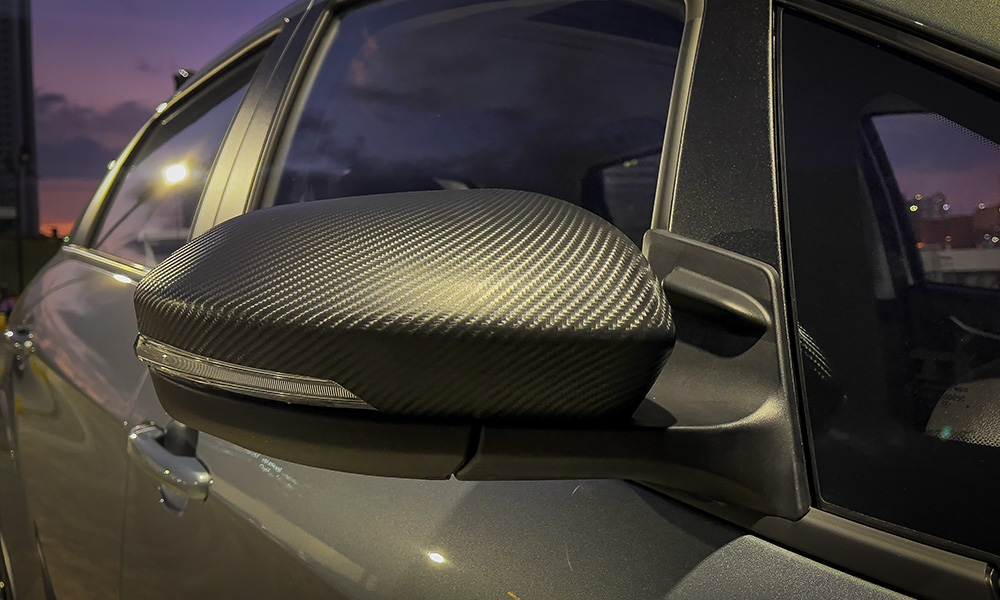 Gone is the Exploding Cosmos grille for one with vertical slats. On either side are bi-beam projector headlamps, which, unfortunately, are halogen. On the flip side though, these should be easier and more cost-effective to replace than the LED units of its stablemates. The LED daytime running lights accentuate the air dams on the really good-looking front bumper.
The quirky beltline dips on the A-pillar blind-spot windows. The flared front and rear fenders and the black plastic cladding are a reminder that this is a crossover. But the rear end has to be the best bit of this crossover for me. As pointed out by a friend, the rear design looks like a sporty European hatchback.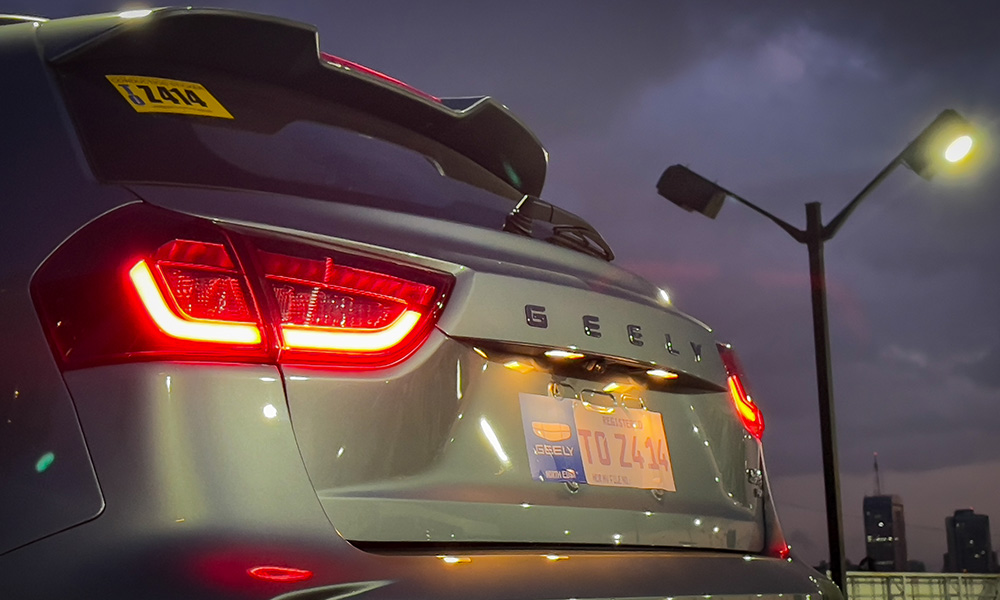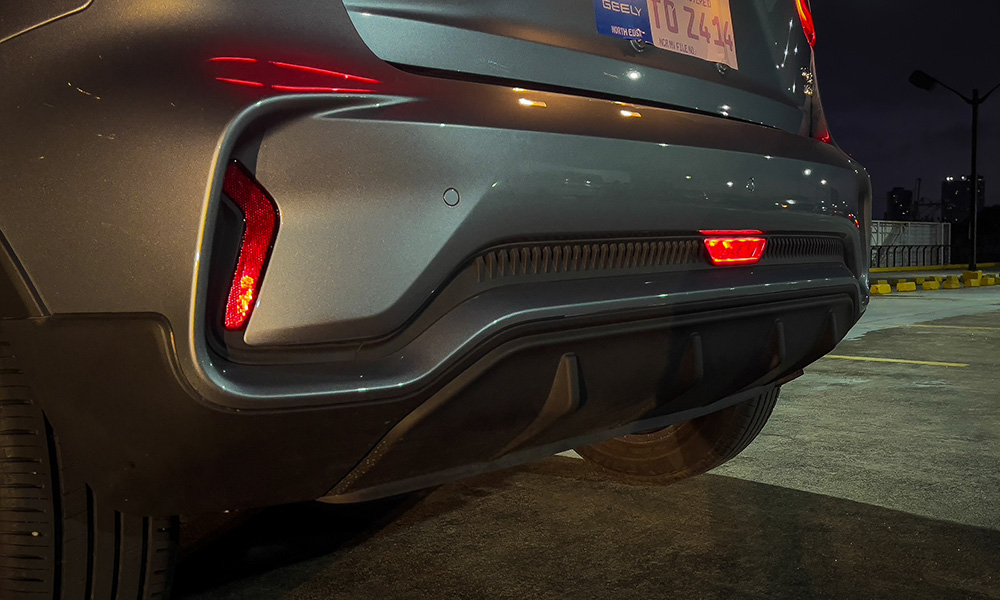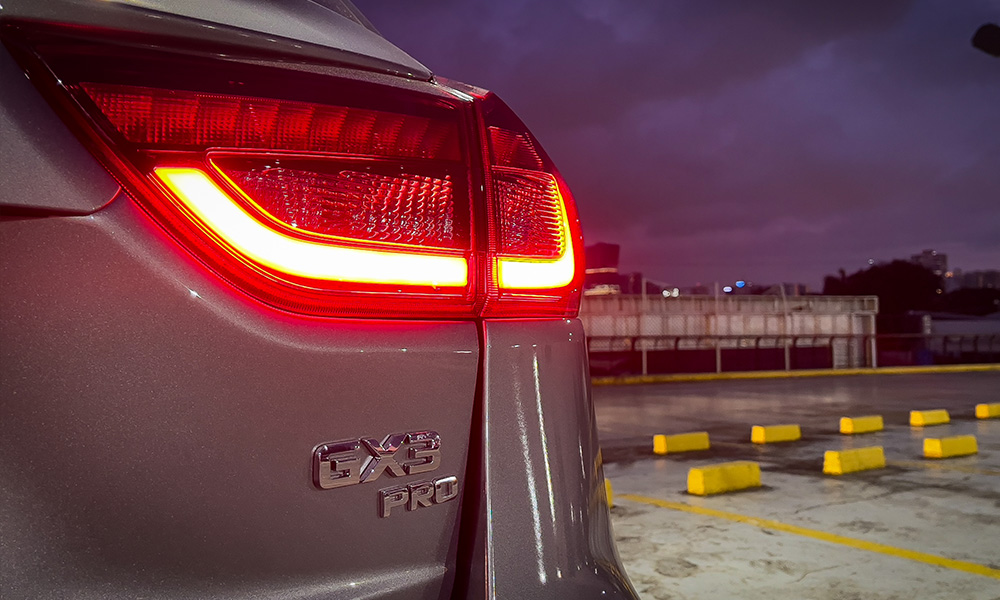 The cute crossover doesn't look too nice in the photos shared over the Internet. But they don't do justice to how better-looking the car is in the metal. Its exterior styling won't sweep you off your feet, but it's not too shabby either.
Inside, you find a sporty D-shaped tiller in front of an analog instrument cluster with a 3.5-inch multi-information display. Again, another deviation from the digital instrument clusters of the GX3 Pro's siblings.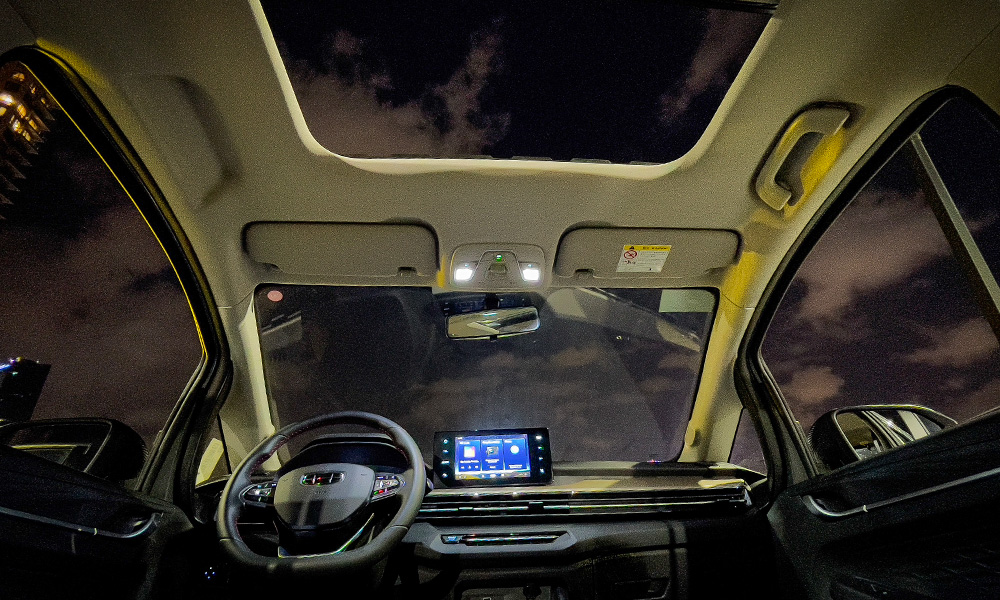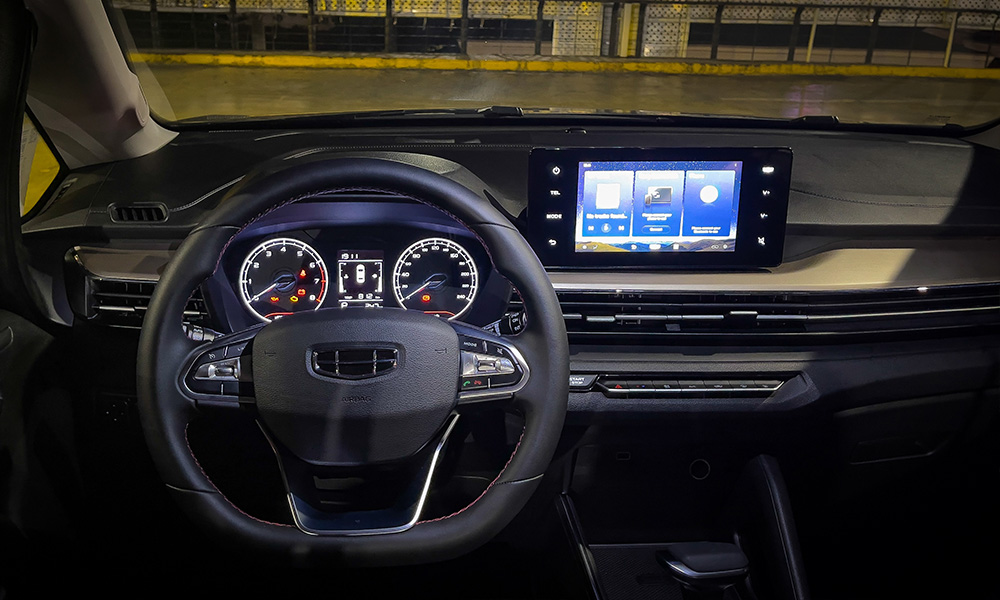 While you'd see acres of hard, cheap plastics, the fit and finish continue to be top-notch. As expected, there aren't many features available here. The eight-inch touchscreen doesn't have Apple CarPlay and Android Auto, something that's present even in the most affordable superminis.
What the GX3 Pro does have are hill-start assist, hill-descent control, a reversing camera with parking sensors, cruise control, and a low tire-pressure warning. Its pièce de résistance has to be the powered sunroof that scores additional style points.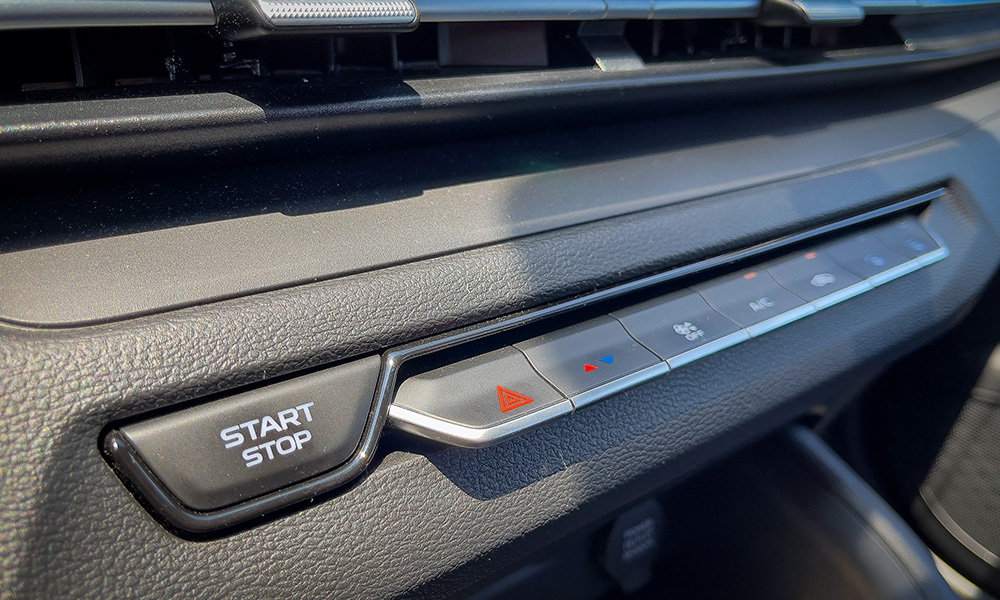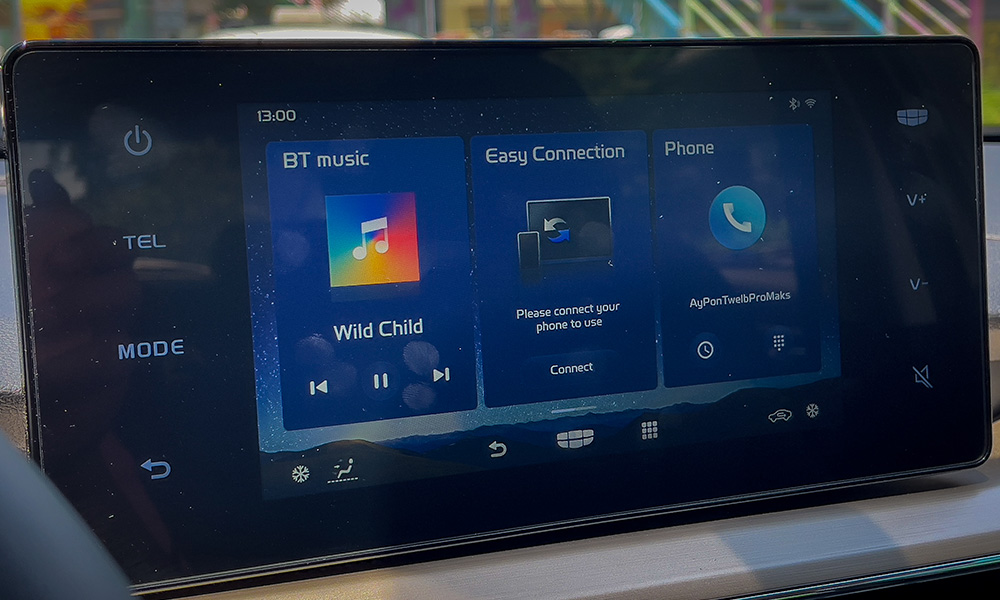 Even though it seems to have "budget vehicle" written all over it, I want to make it clear that it isn't a bad one. No, not at all. It's just that Geely has spoiled us with well-equipped offerings that are brimming with creature comforts. To be fair, the brand's attention to detail makes up for all of this crossover's perceived shortcomings.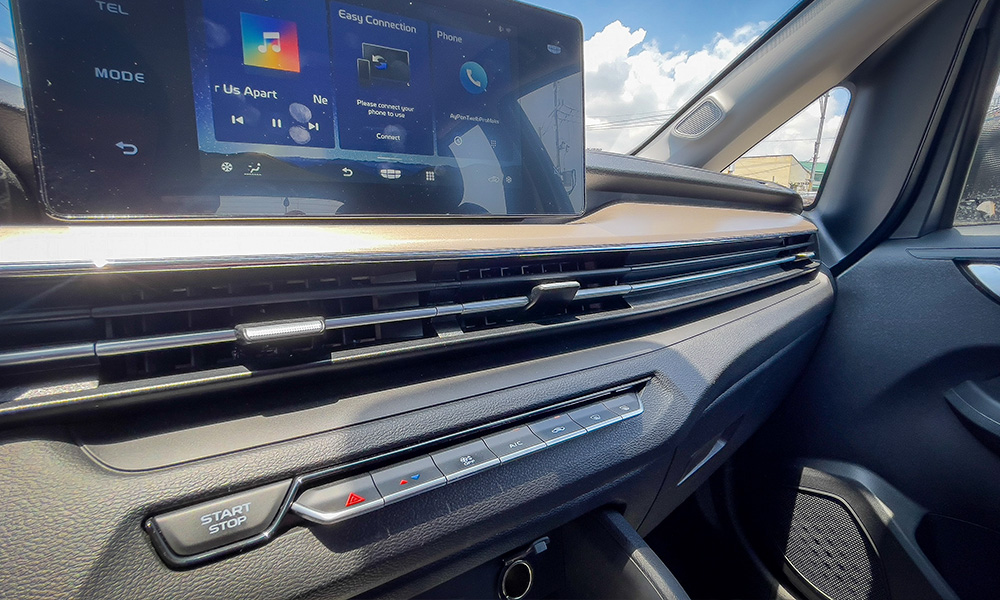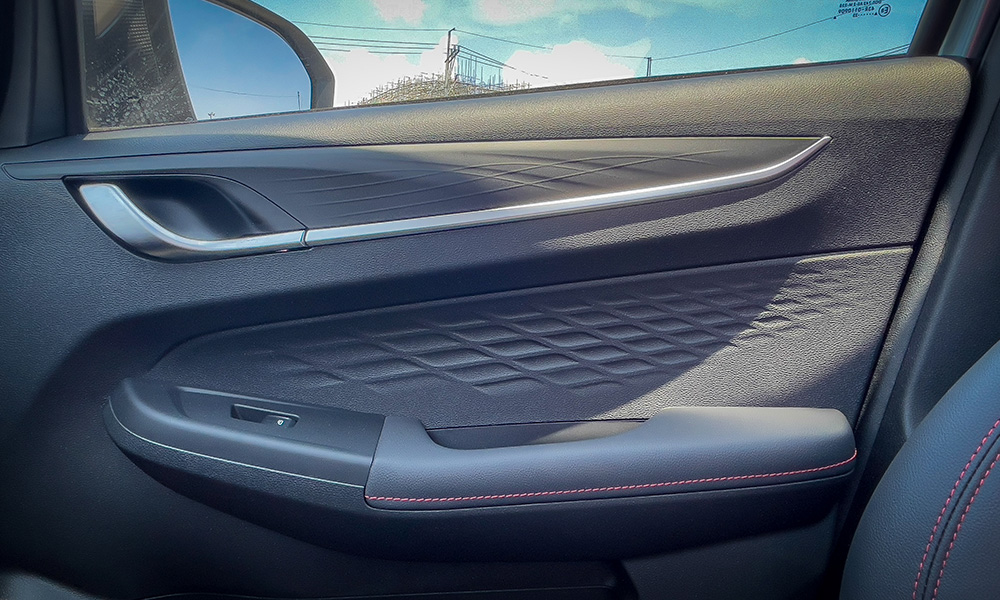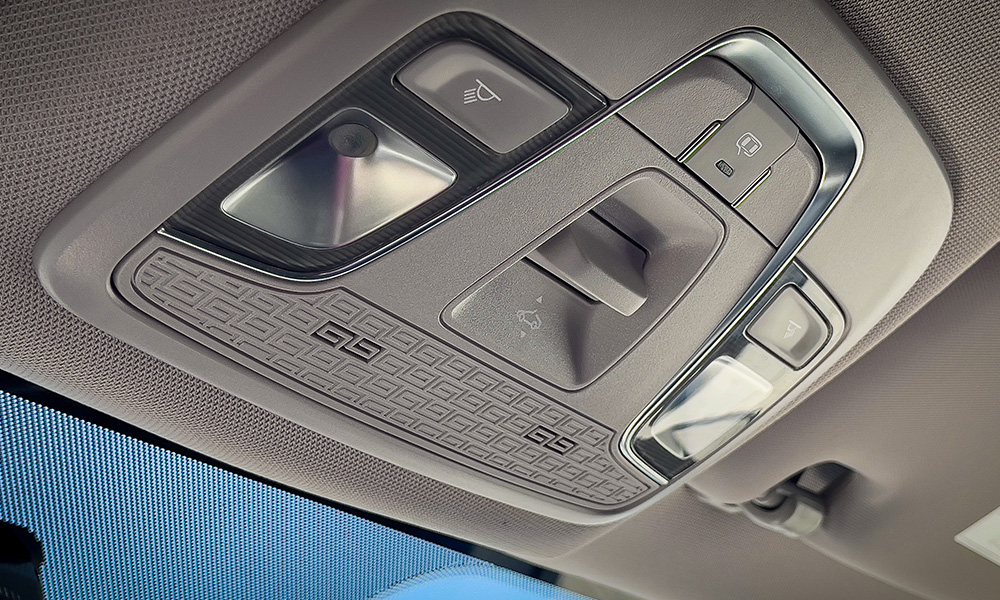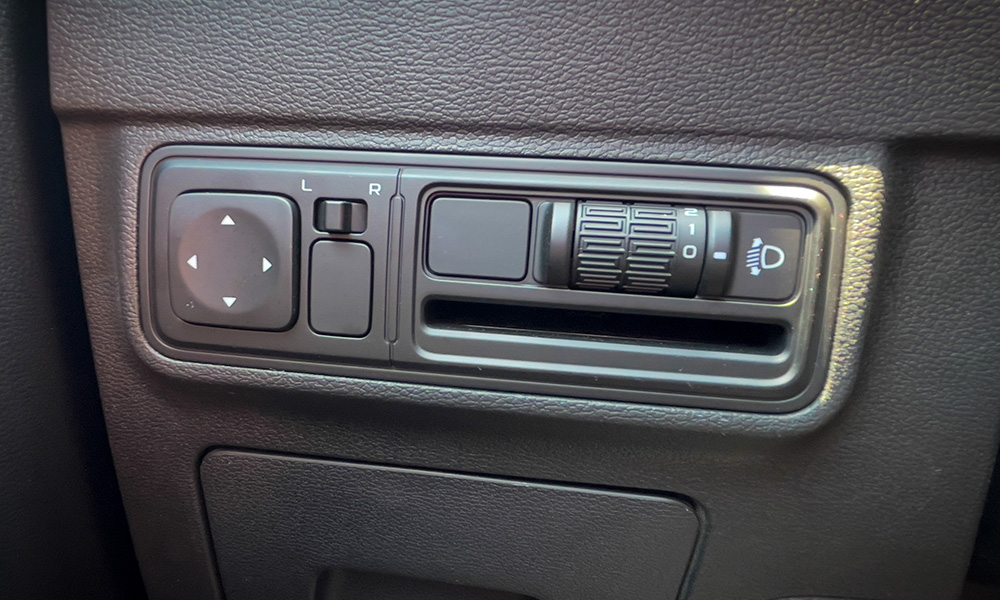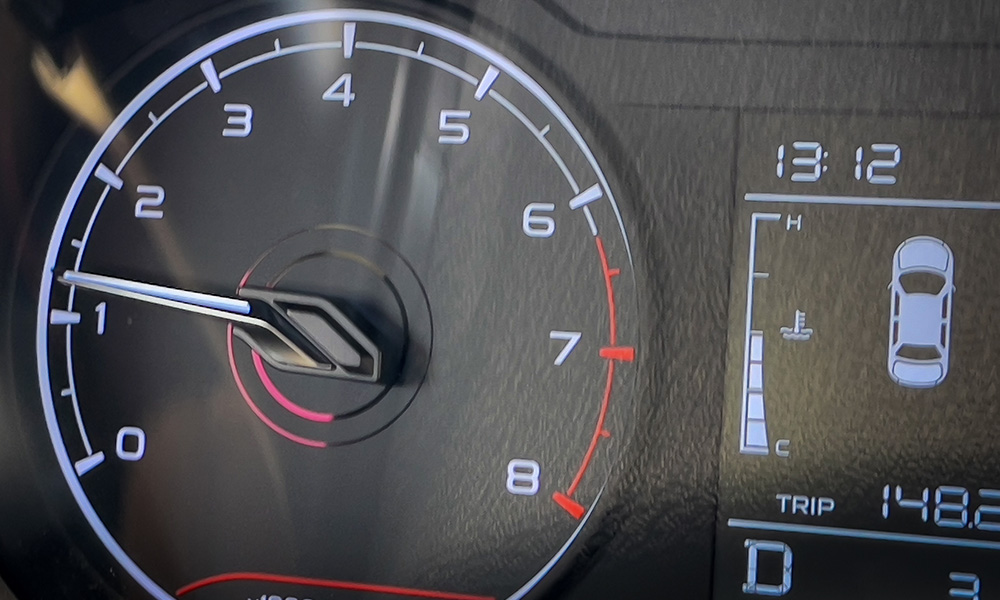 The door cards are adorned by trims with nice patterns. The base of the gauge needles has circular accents. Finally, the firm's signature "G" pattern can be found on the overhead switches and the knob for the headlight leveler. The automaker might have just reused bits in its parts bin. But I think these speak volumes of Geely's design ethos.
Other models from the company's lineup offered great performance that its rivals could only dream of. Now, if you are expecting Coolray pace here, then I hate to disappoint you. Under the hood is the same 1.5-liter naturally aspirated, four-cylinder engine that's shared with the Emgrand. This means the mill makes 102hp and 142Nm, which are roughly the same as those of the competitors.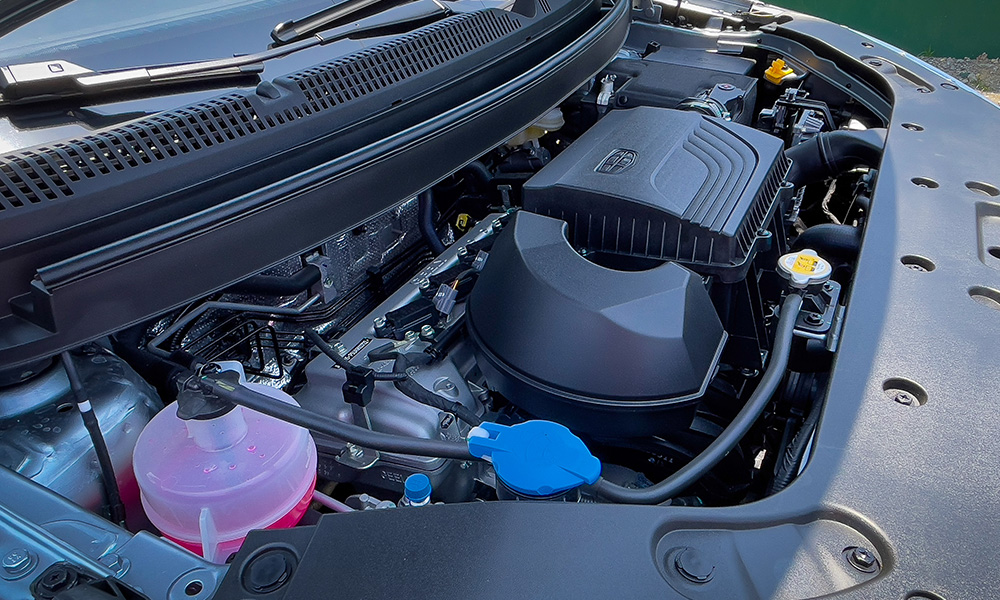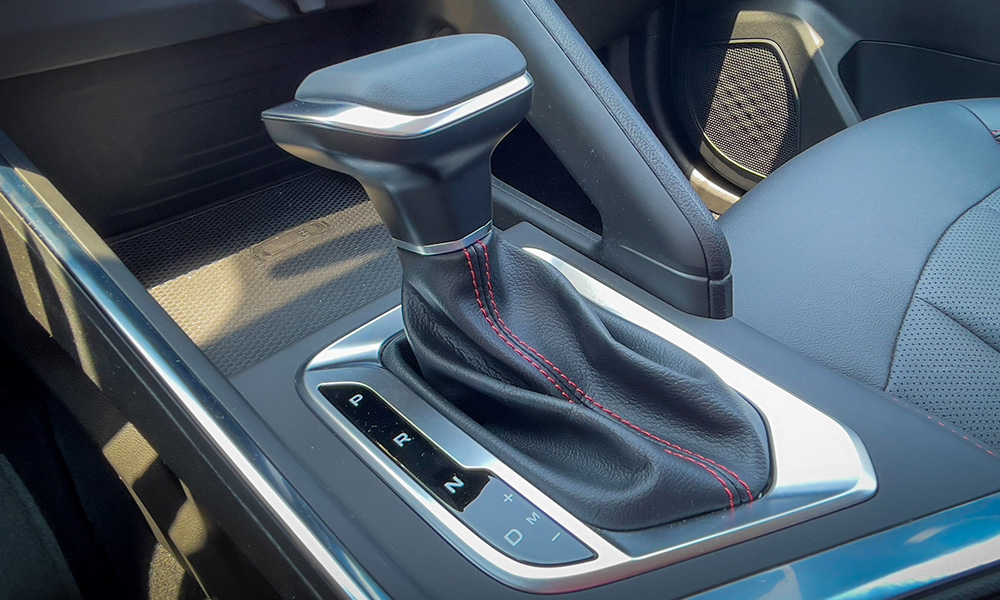 Transmission choices include a five-speed manual or the CVT that this test unit has. The latter has eight simulated gears. But seriously, who are we kidding? The "gearbox" still has that rubber-band feel. To its credit, acceleration is smooth, and it can steadily cruise at low revs on highway speeds. It isn't sluggish. Truth be told, the GX3 Pro picks up speed quite easily. Just not as violent as its siblings would.
The suspension is a little bit on the stiff side. But this helps keep the tall-riding crossover planted. It can be a little uncomfortable when you're driving by yourself. But load it up with three people and the harshness somehow fades away. When the need arises, you can still fit one more passenger along, but it would be best for short trips.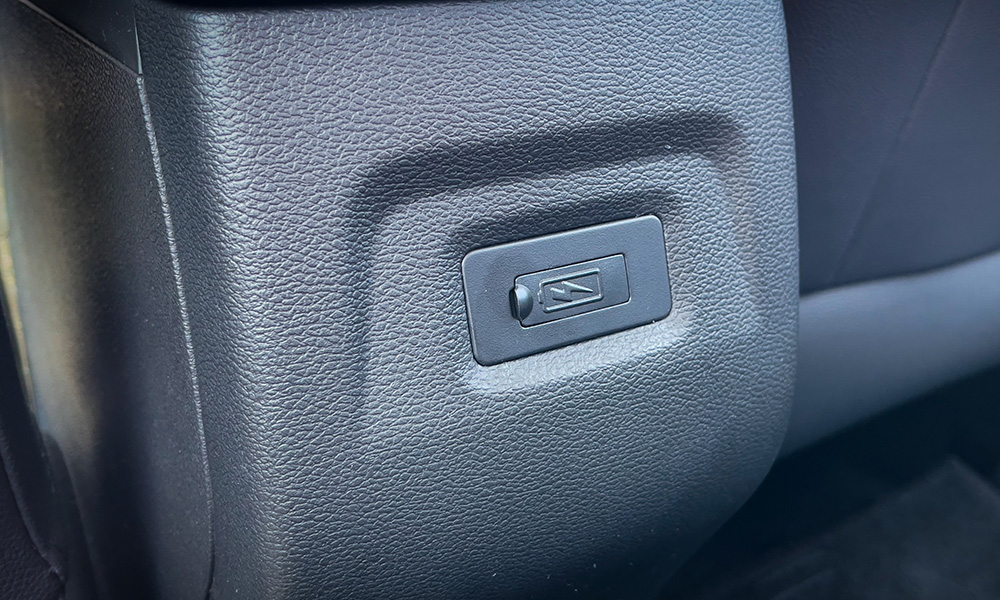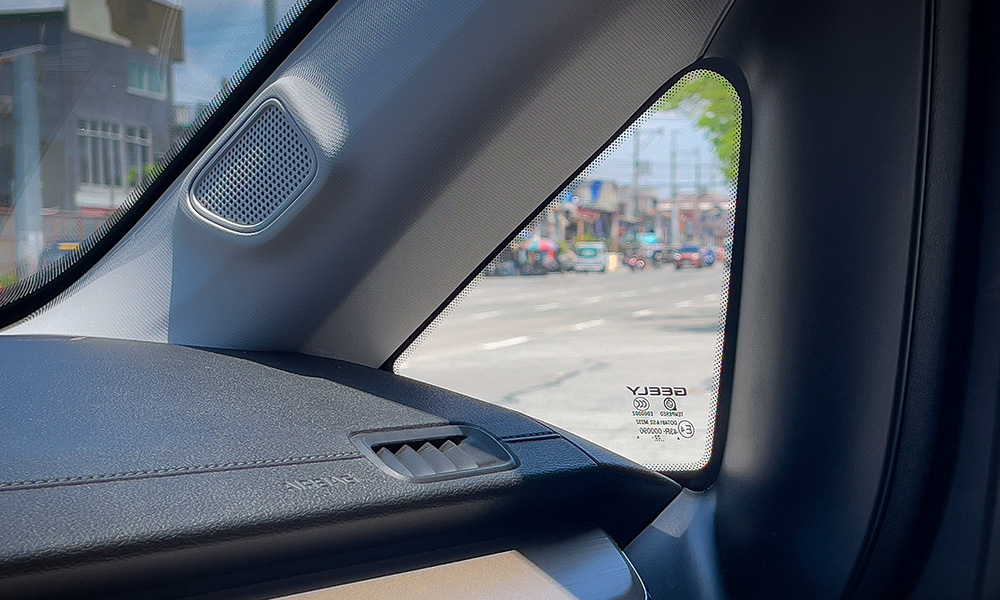 In my limited time with the GX3 Pro, I was able to eke out 10km/L in the city and up to 16km/L on the highway. Clearing potholes and humps was a breeze with the 185mm ground clearance. The rear hatch offers room for your stuff, but would struggle with balikbayan boxes or pieces of luggage.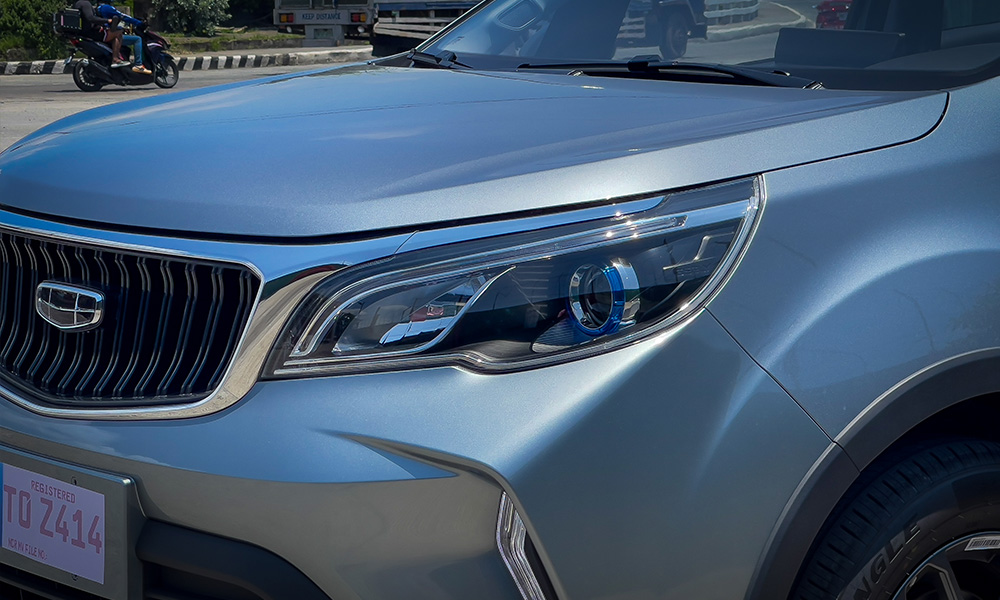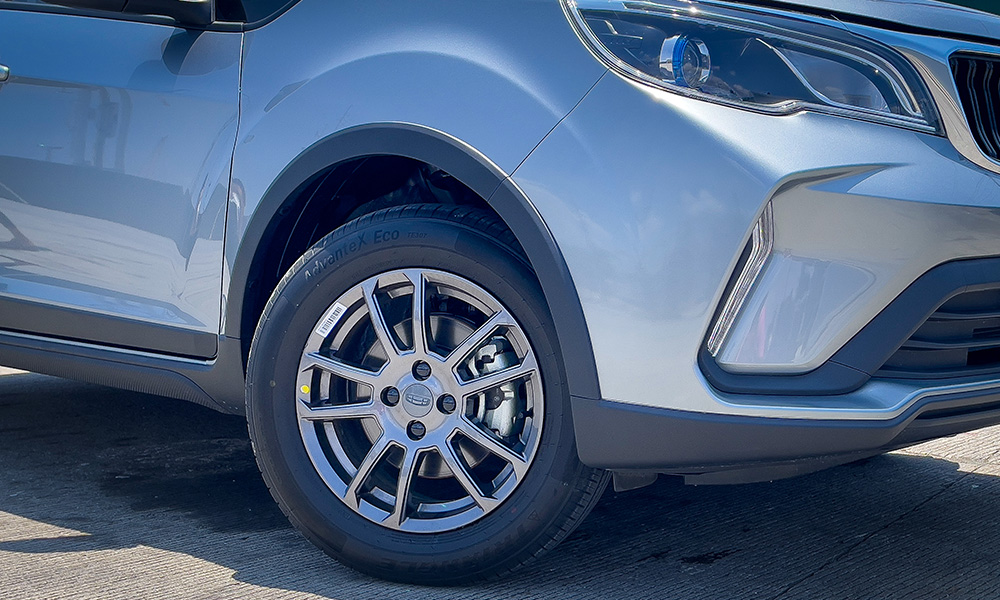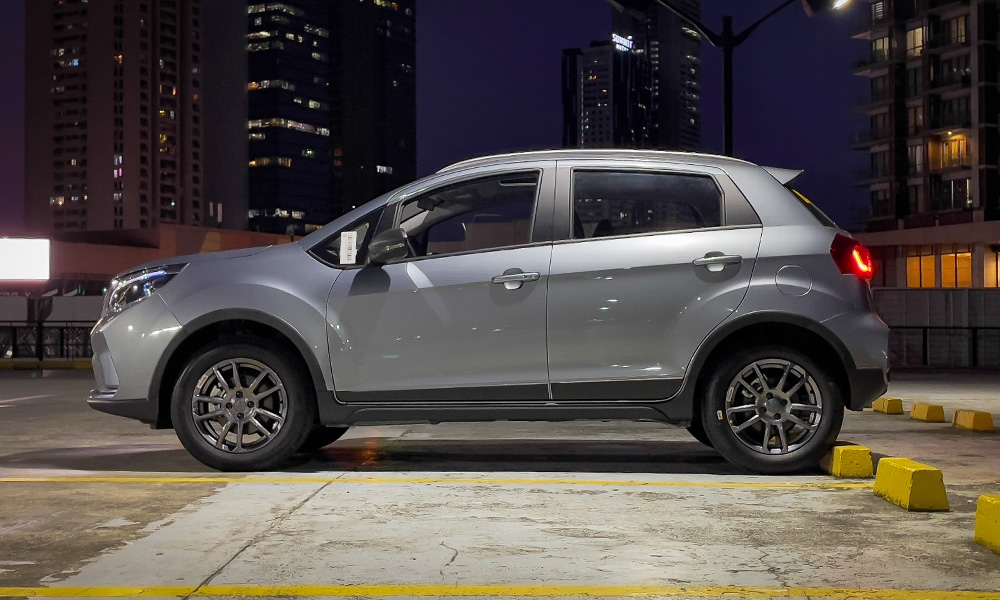 Geely's latest subcompact crossover doesn't share the strengths of its big brothers. And despite the crisis that the local distributor is in, I truly believe that what we have here is a simple, relatively feature-packed, and efficient small crossover. And with its introductory price, it undercuts most rivals by a lot.
Good thing Geely Philippines has released a statement about the issue. We hope that the company will be able to fix its after-sales service. That would help the decision-making process among prospective customers who want to get their hands on this cute and capable crossover.
GEELY GX3 PRO COMFORT
| | |
| --- | --- |
| Engine | 1.5-liter four-cylinder gasoline |
| Transmission | CVT |
| Power | 102hp @ 5,600rpm |
| Torque | 142Nm @ 4,400-4,800rpm |
| Dimensions | 4,005mm x 1,760mm x 1,575mm |
| Drive layout | FWD |
| Seating | 5 |
| Price | P878,000 |
| Upside | A stylish and fuel-efficient subcompact crossover that offers smooth power delivery and good driving dynamics. |
| Downside | Stiff suspension, absence of features like better smartphone integration, and higher pricing after the introductory promo. |