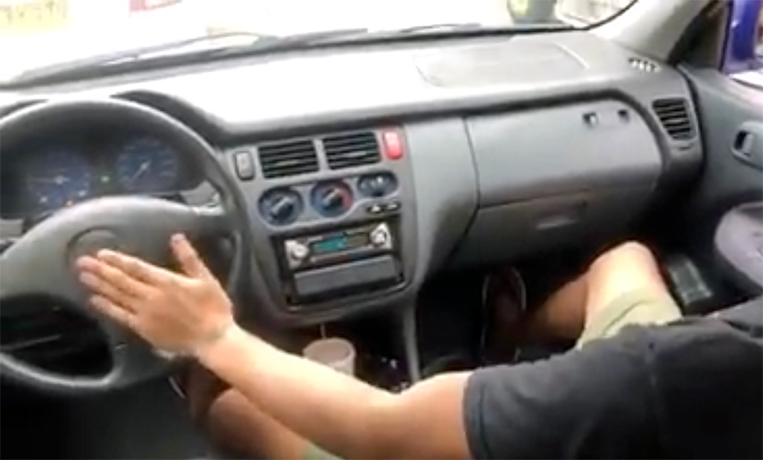 There is something seemingly thrilling about being reckless behind the wheel and then bragging about it on social media. Whether it's some random dude going "beast mode" by taunting other motorists or some former beauty queen blatantly mocking traffic authorities by using an exclusive lane reserved for ASEAN Summit participants, these irresponsible motorists infuriate the public by even having the gall to share their driving antics online for everyone to see.
Yesterday, someone shared a video of another person driving a vehicle in daytime traffic from the passenger seat. We repeat: The man in the video—which was originally posted by the culprit to his own page last May 25—is seen operating what is presumably an automatic-transmission car while seated on the passenger side up front.
To be clear, the one who posted the video to the Facebook group "JDM Tayo Paps" wasn't condoning or celebrating the deed. He was actually condemning the now-viral sequence. "How to spot a grandmaster kamote driver," he captioned the post.
Predictably, netizens were angry and denounced the daredevil act. Some then tagged a Facebook user named Miko Lopez in the comments. Based on the exchanges between Lopez and his critics, he seems to be the man in the video and doesn't appear to show any remorse for what he has done, even taunting his detractors to do something about it if they can.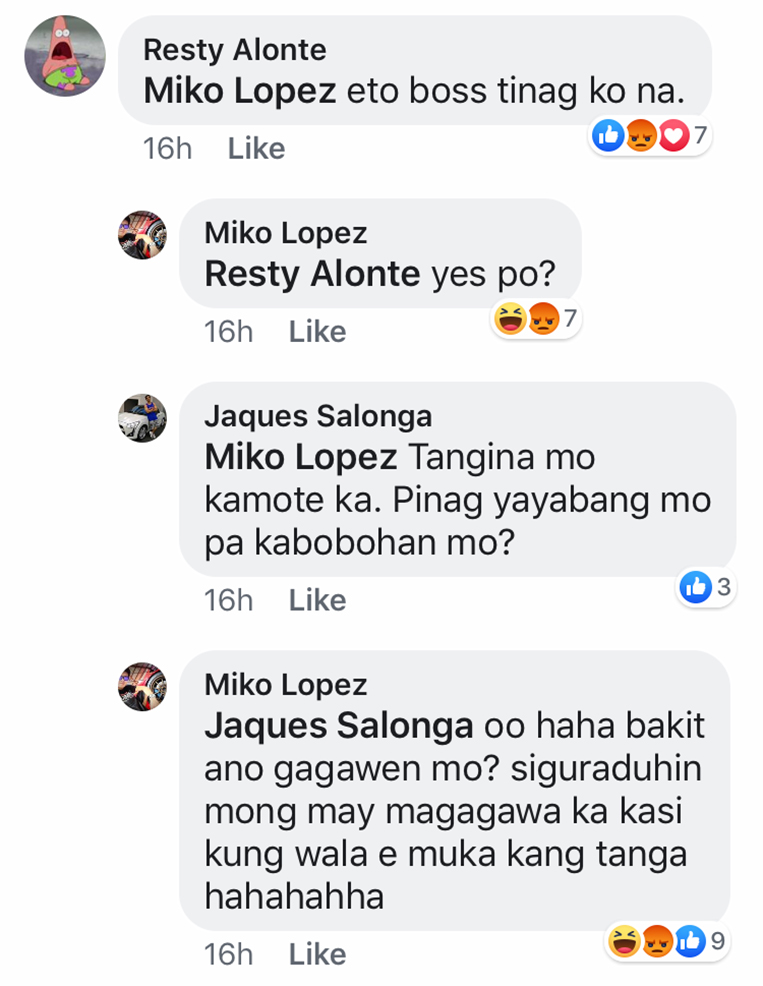 He also posted this photo to ridicule his attackers: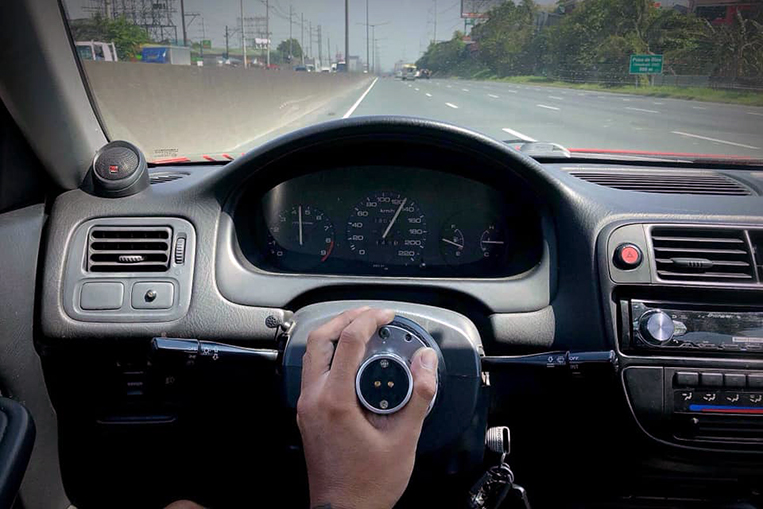 So we brought the matter to the attention of the authorities, who then proceeded to expose it on the Department of Transportation's Facebook page. "Talagang ipapahuli ka namin, kuya," says the caption.
Meanwhile, Land Transportation Office executive director Romeo Vera Cruz has issued this statement: "We will determine the identity of the person. This video is clear proof that he is an improper person to operate a vehicle, aside from committing traffic violations. His license shall be revoked, and he will be disqualified from applying for a new license in the future. He poses a danger to himself and other people."
And from DOTr Undersecretary for road transport Mark de Leon: "Huwag nating i-mock ang kakayanan ng gobyerno by clearly disobeying traffic rules. Nakaligtas ka man noong oras na ginawa mo 'yan, we will make sure you will get penalized. Let this be a stern warning to everyone else. We enjoin the citizenry to report this kind of violations, and we will act on it swiftly."
We would like to thank DOTr Assistant Secretary for communications and commuter affairs Goddes Hope Oliveros-Libiran for the prompt action.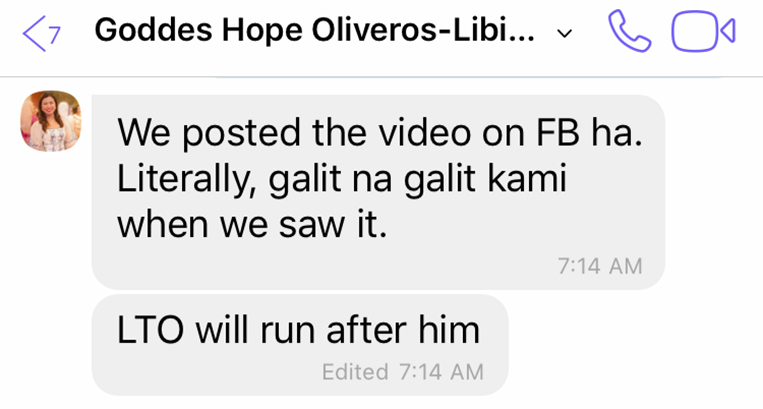 We will follow up on the progress of this case and update you.
NOTE: We also reached out to Miko Lopez via Facebook Messenger to get his side of the story. He has yet to reply.