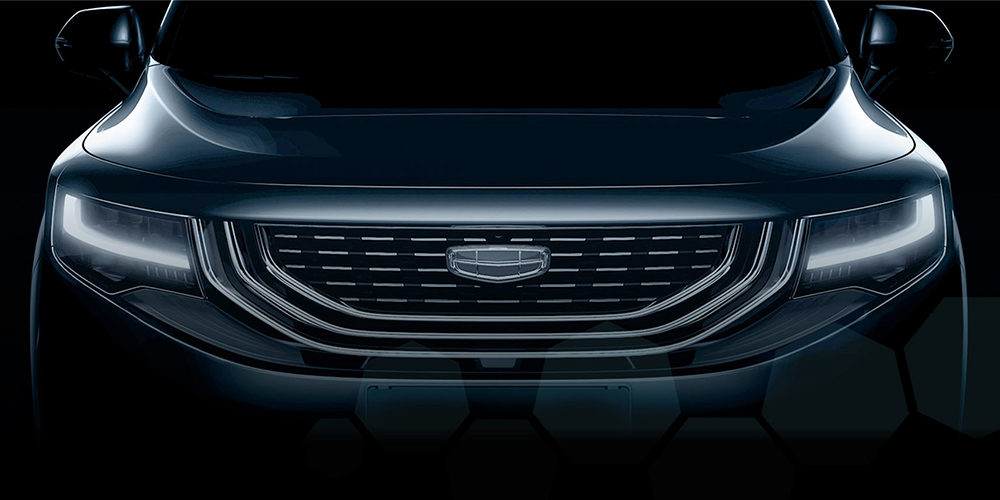 If you follow local news about our car industry—especially social media—I'm 100% sure you've read the story of how a disgrunted Geely customer aired his bad experience involving his Coolray. Said vehicle had a malfunctioning fuel pump and was brought to a Geely service center, which, according to the customer, held on to the unit for four months. The icing on the cake? The service center's workers left wrappers of junk food inside the vehicle (while allowing the car to bake under the sun).
Such a customer complaint deserves the full attention of any brand. But Geely Philippines chose not to release a statement even after the issue snowballed as netizens and vloggers took turns in rebuking the Chinese brand.
Today, almost two weeks after the post came out on August 20, I'm happy to report that Geely Philippines has finally broken its silence with an official statement. And it's not just a token statement para lang masabing may statement. It is a very good statement—one that offers something positive as the company attempts to move forward from this episode. Here, take a look: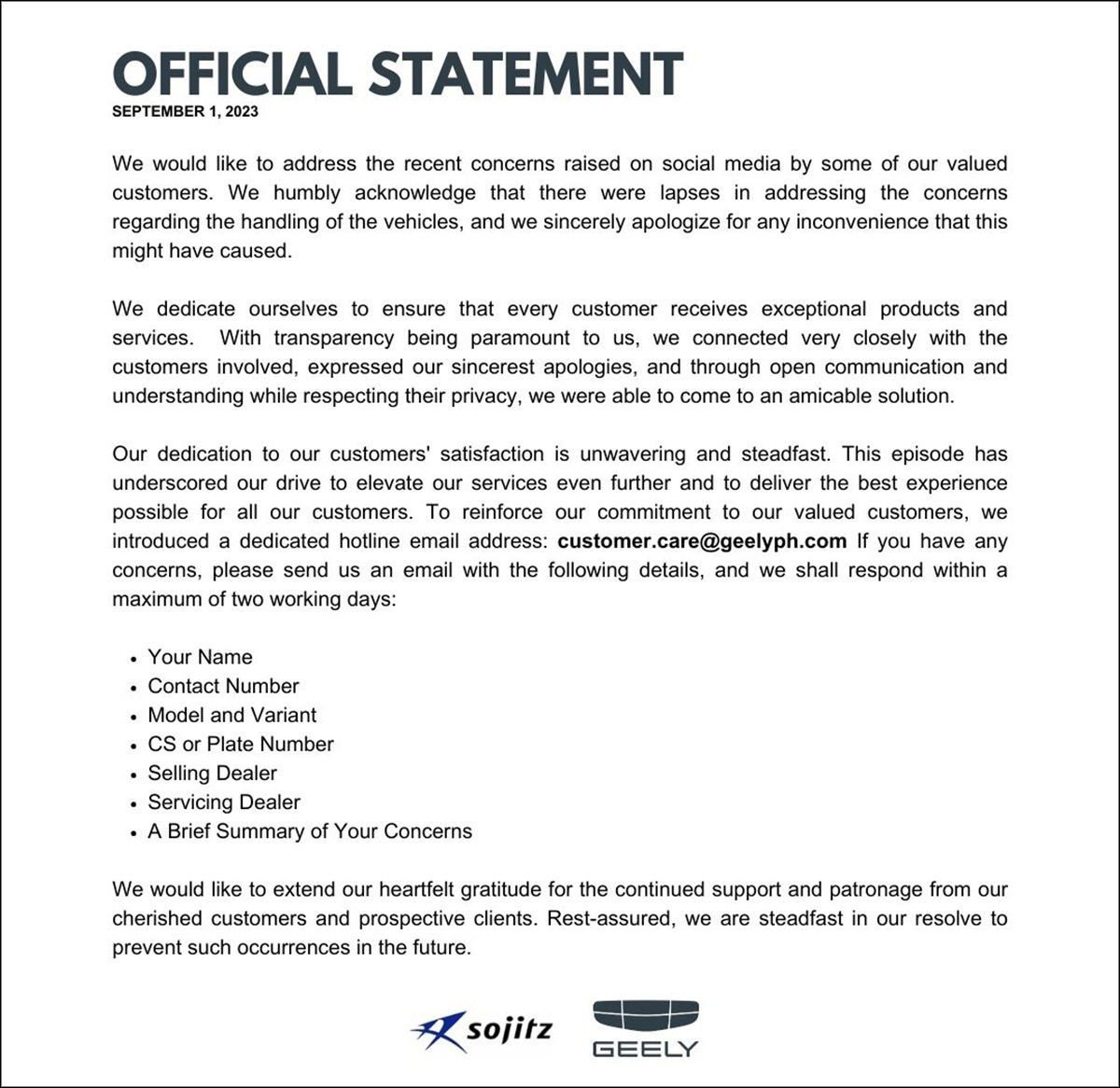 I don't know about you, but I like what I read from this letter. It contains a concrete plan of action. The company basically committed to something tangible: From today, it is promising to "respond" to customer complaints "WITHIN A MAXIMUM OF TWO WORKING DAYS." Hah!
The way I see it, something good came out of the crisis. It let Geely know that it had to do more in the area of after-sales service. With that Coolray incident, many customers now stand to benefit. Unless, of course, this is just an empty promise.
But I believe that Geely Philippines and its stakeholders are extremely serious about this pledge. Drop the ball once more and the public will no longer give the brand another chance. Top management, I imagine, is now on its toes 24/7 just to make sure that the entire team (including and especially the dealers) will strive to be better. And not just better, but consistently better.
So, I guess…all's well that ends well?
NOTE: You might have noticed that the letter did not mention the specifics of the Coolray incident. That's understandable. Any lawyer will advise a company to keep such correspondence as short and as general-sounding as possible. Bottom line, the less words uttered, the fewer complications that might arise.