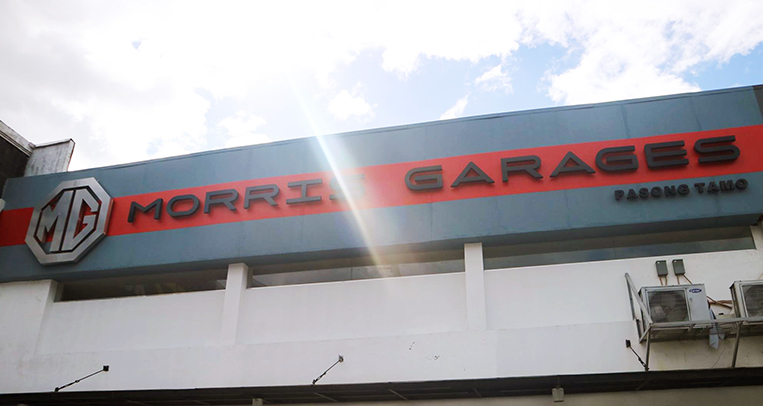 Not very many Filipino car buyers are familiar with the British automotive marque MG (short for Morris Garages), which opened a dealership in our market in 2015. The brand, now owned by Chinese car manufacturer SAIC Motor, could certainly use some buzz on social media.
Well, it looks like MG Philippines is going for that, although we're not sure if the person in charge of the task is the right one for the job.
In a Facebook post dated January 3, 2018, the company declared that MG is "only for the young," and that if anyone is "40 and above," he or she should "buy other brands." We're not even joking.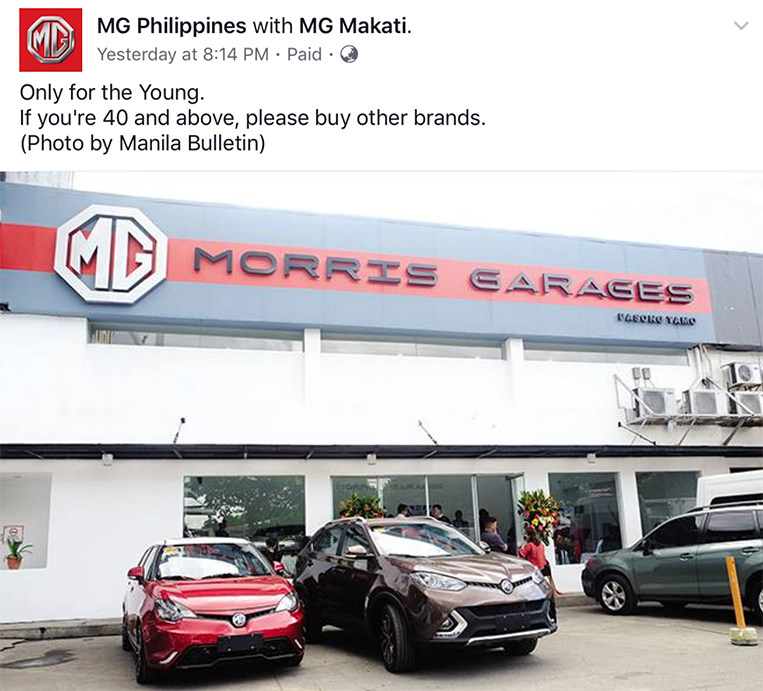 Naturally, it is drawing some flak from those who've seen the post so far (MG Philippines' Facebook page currently has about 343,000 followers).
The Philippine Star motoring editor Manny de los Reyes commented: "What a stupid slogan. Wanted to buy an MG because I love European cars and I have never owned a British brand. But since I'm over 40, I'll just stick to my 4-Series Gran Coupe. Idiots."
Another comment was made by an incredulous David Knowles: "Seriously? This is your marketing philosophy? To intentionally alienate the age group more likely to actually buy your products?"
We've reached out to MG Philippines president Morgan Say for his reaction, but he has yet to issue a statement after initially acknowledging our message.
Anyway, this is one clear proof that brand management isn't for everyone—especially not someone who seems to have a dislike for older people (or individuals who actually have the means to buy brand-new cars). Just charge this one to experience.
UPDATE: MG Philippines president Morgan Say has sent a statement about the issue. "Without any intent to offend anyone, we prefer to market MG cars to the younger millennial generation," he wrote to VISOR. "The MG brand image we are building on is to manage its client base among those who are still dynamic and innovative in their way of life and thinking. We are not after volume selling but for advising the old-fashioned generation that this is not the car brand for them. It may sound offensive if people are sensitive, and we sincerely apologize for that. However, we hope that people will respect our direction to be selective and exclusive with our client preference."