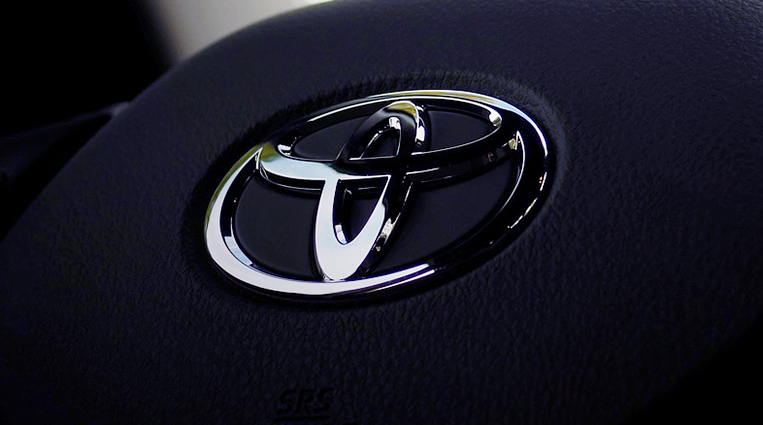 If you're currently planning on buying a new passenger van, you might want to hold off for a couple more weeks, as we just got word that Toyota Motor Philippines is officially launching the all-new (sixth-generation) Hiace van this month. Yes, a full-model-change release and not just a facelift.
Now, we're going out on a limb here by reporting this ahead of the launch event. You see, when Toyota e-mailed everyone a save-the-date notice for a February 18 event, the local distributor didn't indicate what the occasion was for. The message simply said: "Toyota invites you to an exclusive media launch of a new vehicle."
As you may have already heard, the all-new RAV4 is also coming, but it will be presented to the media tomorrow, February 8. Which means there's another entirely different vehicle that the Japanese automaker is hiding up its sleeve. When we tried to ask our contacts at TMP, all we got was a very safe (and utterly frustrating) "secret." Which is exactly what we scribbled on our schedule board in the office: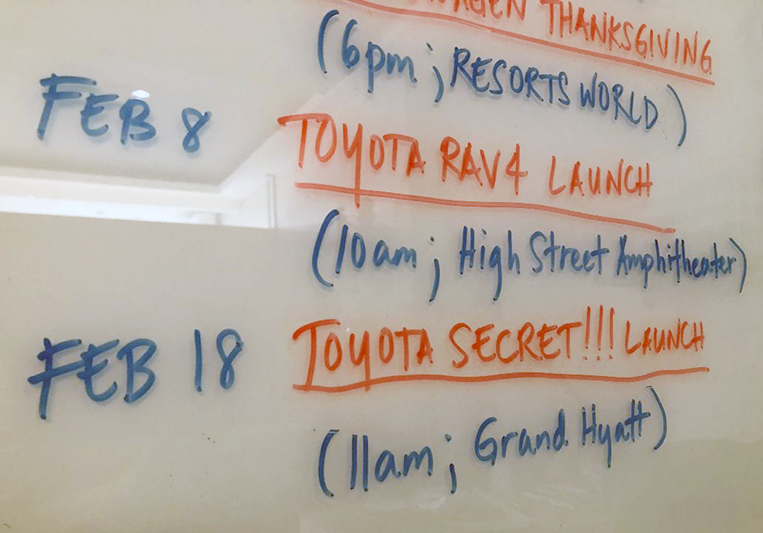 Out of sheer curiosity, we did some sleuthing and received confirmation from at least two people familiar with the upcoming event that it is indeed the all-new Hiace that TMP will be unveiling on February 18. This is top secret because it is supposedly a grand affair—it looks like the new van will be shown to the world by way of the Philippines. You won't even find "leaked" photos on the Internet. Even the Hiace's entry on Wikipedia still doesn't make any mention of a new-generation model. Everything is strictly being kept under wraps.
Why is Toyota doing the Hiace reveal here? Because we happen to sell a lot of units of this people carrier (17,972 in 2018 alone). In fact, if I'm not mistaken, our market moves the most number of Hiace vans outside of Japan—twice what Thailand does (nearly 9,000 units last year).
So, if you're now in the market for a brand-new van—or if you know anyone who is—we suggest you wait a few more days. No need to thank us.
UPDATE: Apparently, some "images" of the new-generation Hiace are now floating around in cyberspace as you read this. We are unable to tell you at this point if the photos are legit. We guess we'll find out soon.