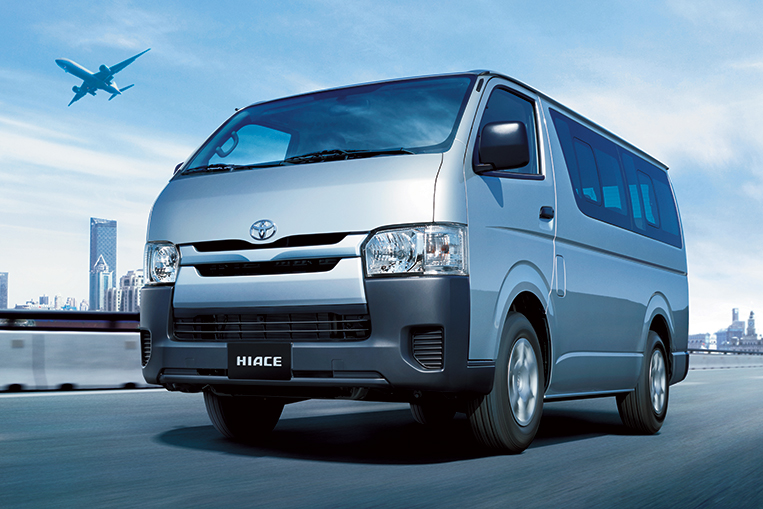 Toyota has always taken pride in being "the house that quality built." If there is anything that the guys from the Japanese automaker will hang their hats on, it is their heritage of Quality, Durability and Reliability (QDR). It comes standard on every vehicle that carries the easily recognizable triple-ellipse badge.
But why take their word for it? All a doubter needs to do is stand at an intersection and count all the Toyotas—past and present models—that crisscross the streets. You might be stumped by how many of them occupy so much of our road space. Why, you ask? Simple: They never die. They just don't.
The Toyota Hiace Commuter is a perfect example. They're everywhere. This van has transformed itself from being just a family vehicle when it was first introduced in its present form back in 2005, to being a popular mover that's in a class all its own. It has created a whole new segment in everyday Pinoy motoring.
For those of us on the daily grind to work and back home, chances are we've found ourselves queuing for a seat on the Hiace Commuter—or what is now interchangeably called the UV Express. It's a throwback to the days when the Tamaraw FX spawned an entire industry that made "FX stations" a part of the Philippine public transport landscape.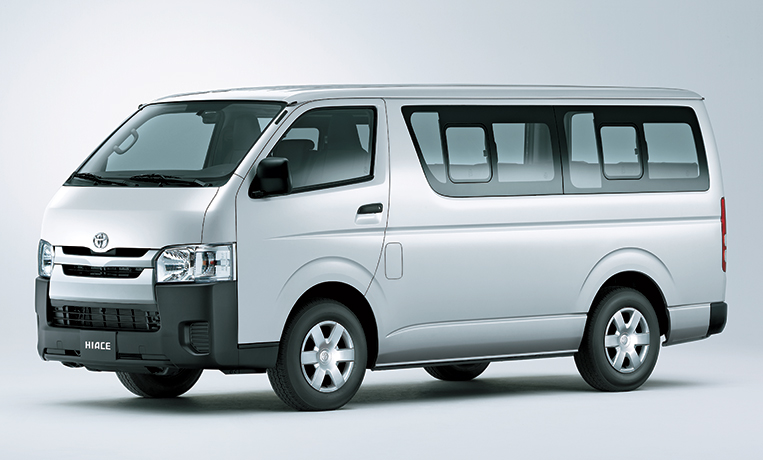 The Hiace Commuter not only moves people—it moves lives. There is no official count of the number of UV Express units on the road, but we're sure you or someone you know has ridden in one at least once. A Hiace one in particular. Day in and day out, this dependable workhorse brings our hardworking countrymen to places of trade and employment. It helps turn the wheels of the economy. A crucial task that only a durable and highly capable vehicle is qualified to perform.
Beyond its ubiquity as a daily commuter, the Hiace has also proven to be the preferred transporter of many commercial establishments. Tour operators are in love with it because it makes the journeys of their guests worry-free and comfortable. Hotels praise its capacity and ease of maintenance. Even the smaller bed-and-breakfast businesses depend on its renowned reliability to minimize downtime.
The Hiace Commuter has a 3.0-liter 1KD-FTV engine that is the biggest on the market, producing 134hp and 300Nm. It will take you from point A to point B with nary a snag. It will do so safely with airbags for the driver and the front passenger as well as seatbelts for all passengers. The Hiace also has a long (2,570mm) wheelbase for improved ride comfort, a tight (5m) turning radius for effortless maneuverability, and low ground clearance for easy ingress and egress. It's a complete package that never fails to meet the needs of its countless owners.
The Hiace Commuter not only moves people—it moves lives. It also helps turn the wheels of the economy
In addition, Toyota's stellar reputation in providing top-rate after-sales support assures users of an incomparable ownership experience. Operators have testified that maintenance is light on their pocket and—just as important—their time. The van mostly just needs a periodic oil change. This matters a lot when you depend on the vehicle for your livelihood or business.
The Hiace is a classic in many respects. The design has a very utilitarian appeal that lends itself to timelessness. It is a people-hauler that never gives up, every day, from one location to the next. It is easy on the wallet, both to purchase and to own.
If you ever need a motoring partner for life, there can only be one: the Toyota Hiace Commuter. Let's just say it will move you in more ways than one.
This branded article was produced in partnership with Toyota Motor Philippines.