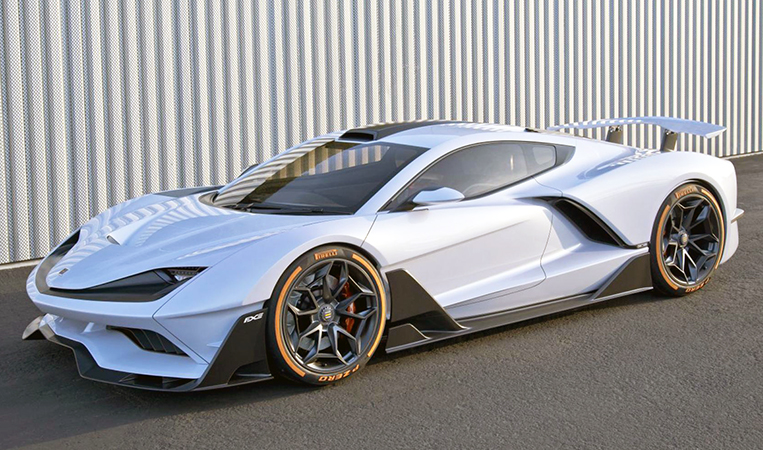 If the name Aria doesn't ring an automotive bell for you, don't worry: You're not alone. While the company has been around for more than 20 years—and has been involved with numerous high-profile cars like the Kia Stinger GT4, the Honda FC Sport and the Singer Porsche 911—it has never created a production car under its own name. That is about to change and the Americans are planning to go all out in their effort to attack supercar makers like McLaren and Ferrari.
Due to be launched in 2019, the Aria FXE is an all-singing, all-dancing hybrid supercar that is powered by a supercharged 6.2-liter V8 engine connected to the rear wheels, and twin electric motors sitting at the front, giving it a total power figure of 1,150hp and maximum torque of 1,784Nm. A seven-speed dual-clutch transmission is used to get all that power on the ground and accelerate the car from zero to 100km/h in 3.1 seconds, with the top speed claimed as 354km/h.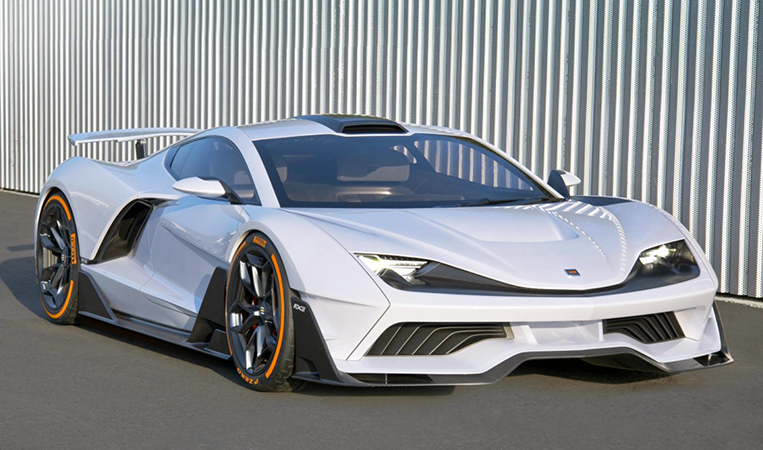 Despite having to carry around a 10kWh lithium-ion battery pack to power the two axial-flux induction electric motors, the FXE weighs in at only 1,560kg, thanks to the ample use of carbon fiber and lightweight 3D-printed metals. That's lighter than a Porsche 918 Spyder (1,634kg) or a Ferrari LaFerrari (1,585kg), with only the McLaren P1 beating the US challenger in the weight department (1,547kg).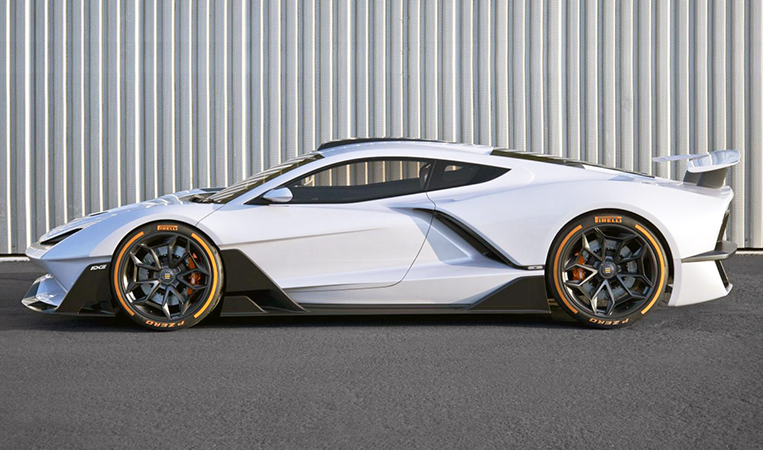 According to Aria Group president and CEO Clive Hawkins, the people in his company are huge fans of supercars like Ferrari and McLaren, and they all felt the time was right to build something that could rival Europe's finest. Time will tell if the underdog from across the pond can really nip at the heels of established German, Italian, British and even Swedish supercars, but so far, the signs are looking good. Aria certainly has the experience and means to create a car that will see wealthy collectors reach for their checkbooks.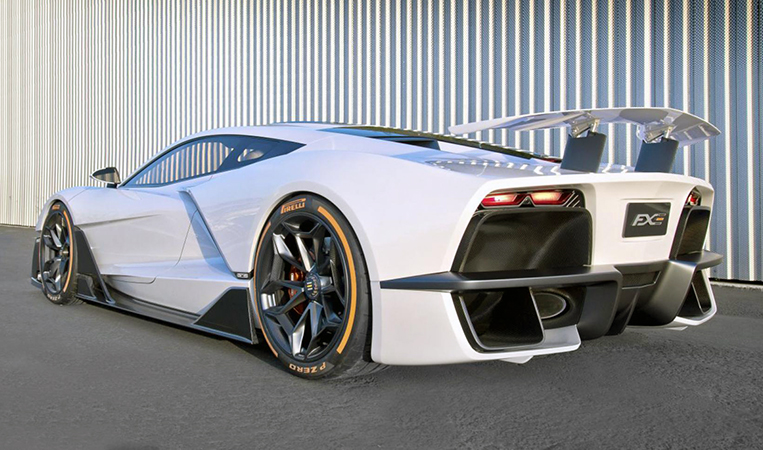 The company is said to be planning a run of 400 cars, with no prices having been announced yet, and every car will be a bespoke order based on the wishes of the customer. That means an example will most likely cost north of a million dollars, and will therefore be another toy for a filthy-rich owner.