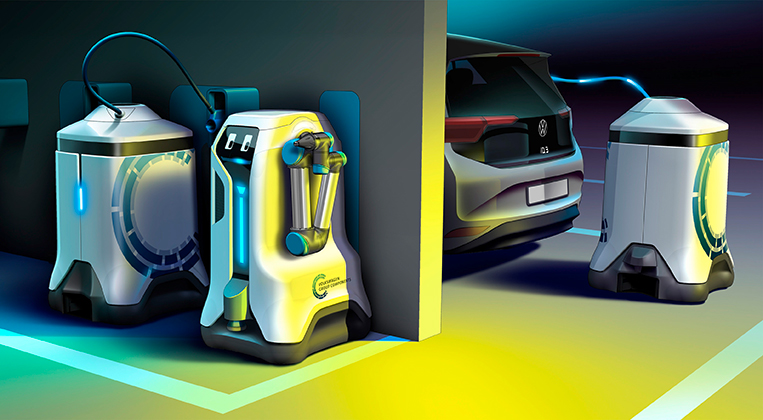 Like many of you presumably are, I am very excited about electric vehicles and their arrival on our shores. Obviously, things aren't as simple and straightforward as I'd like them to be. For one, our government seemingly hasn't even made up its mind as to how to register EVs. I know of no clear process at the moment that allows a private motorist to legally use an electric car on Philippine roads. But that part of the equation should be on the easier side of the challenges confronting engine-less vehicles. With enough grease money lobbying, our honorable lawmakers might finally move their asses and help expedite the mass introduction of EVs in the country. The full exemption of EVs from excise tax is a good start.
The bigger concern for me about electric vehicles is the availability—or actually the lack—of a reliable charging network across our territory. Sure, some fuel stations now offer EV charging, and Meralco is half-heartedly experimenting with its prototype charging stations, but all of this won't be nearly enough to convince car buyers to ditch their fossil-fuel vehicles for electric ones. Imagine being out of juice and having to wait in line for a rare charging point while you're already running late for an appointment.
I'm sure this concern is also true even in developed countries. When you want to top up your EV, you want it fast and you want it right now. This is where Volkswagen's concept for autonomous charging robots comes in.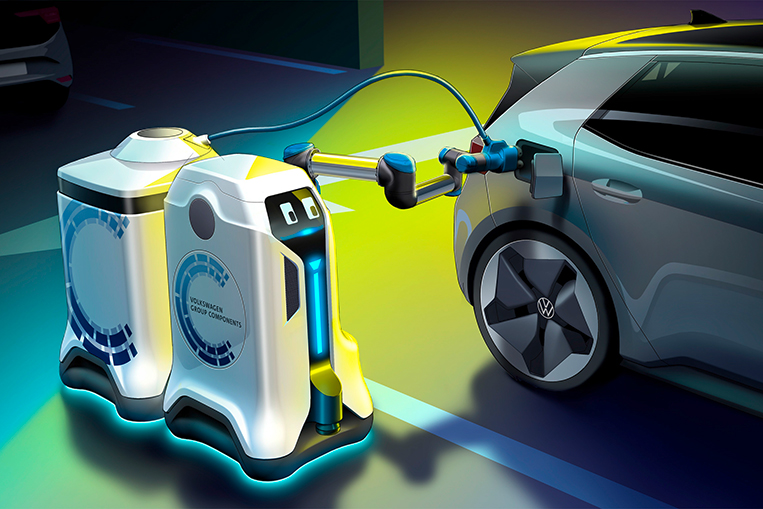 Yep, you read that right. Robots. Self-driving ones. Based on the German automaker's vision, these robots—equipped with cameras, laser scanners and ultrasonic sensors—will be able to bring individual mobile energy storage units to any parking slot in a facility. Which means you will no longer have to wait for your turn for your car to be charged.
After a robot brings and attaches an energy storage unit to your vehicle, it leaves and services other cars. The storage unit is capable of fast-charging a vehicle up to 50kW. Once charging is done, the robot comes back to retrieve the storage unit and bring it to a hub for recharging.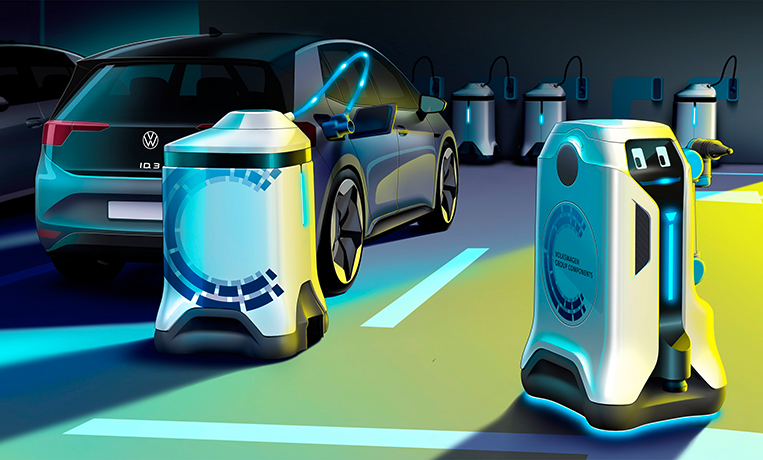 All of this sounds very fancy and ambitious, but with all the technology available to us now, it's easy to believe we might see this come to fruition in the next few years—at least in developed countries. So while I can't wait to see EVs on our roads, I'm even more thrilled to witness the supporting infrastructure that will come with their advent. Not gonna lie: I like the idea that we will no longer have to tip the helpers that will assist us in 'fueling' our cars. You should, too.