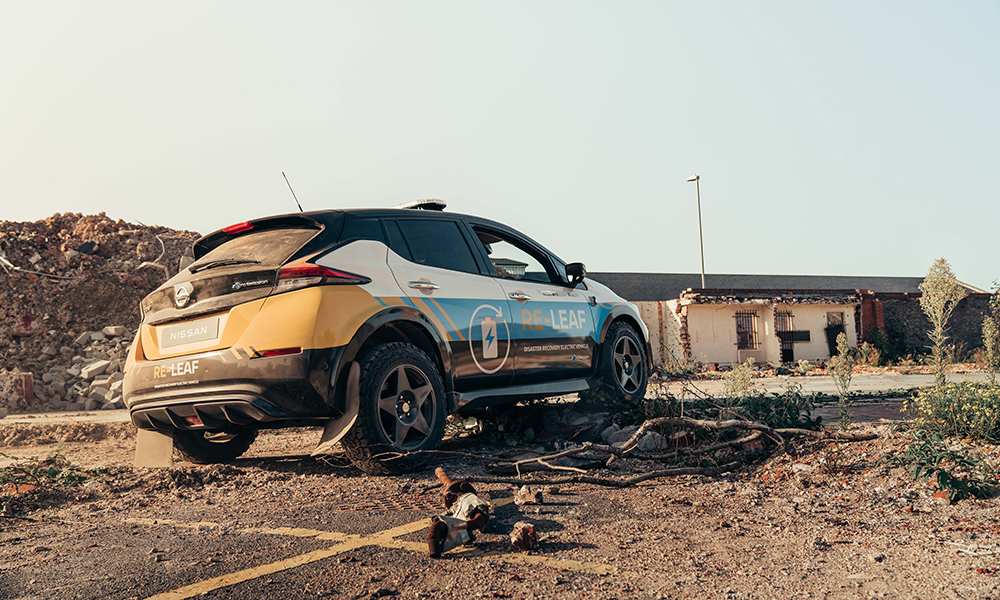 Nissan believes that there is more to the Leaf than being a reliable electric runabout. One thing that the Japanese automaker certainly thinks it is capable of is responding to emergencies and disasters much like ambulances and fire trucks. To that end, it has created the Re-Leaf, a zero-emissions solution to a power outage problem.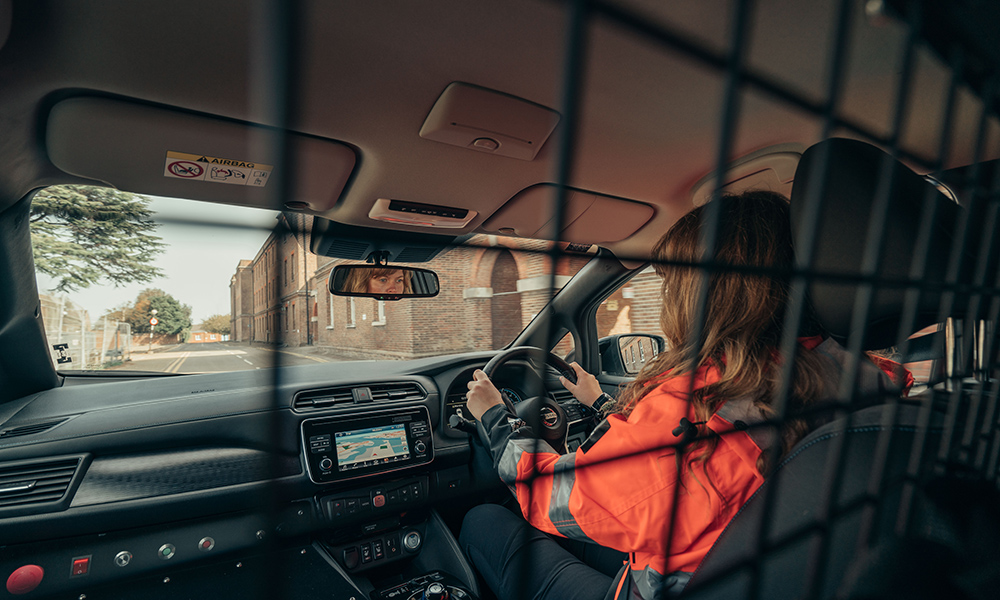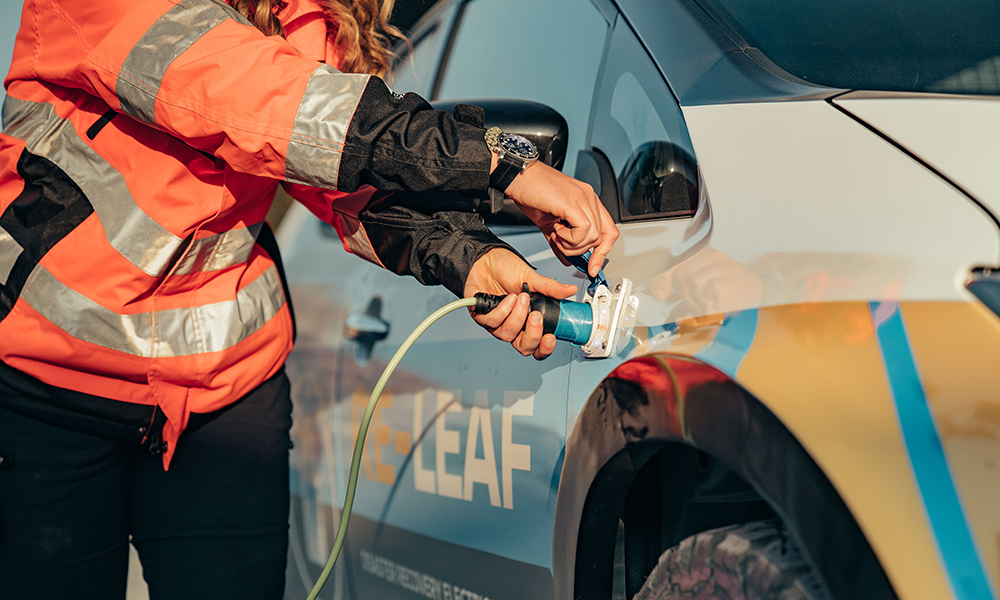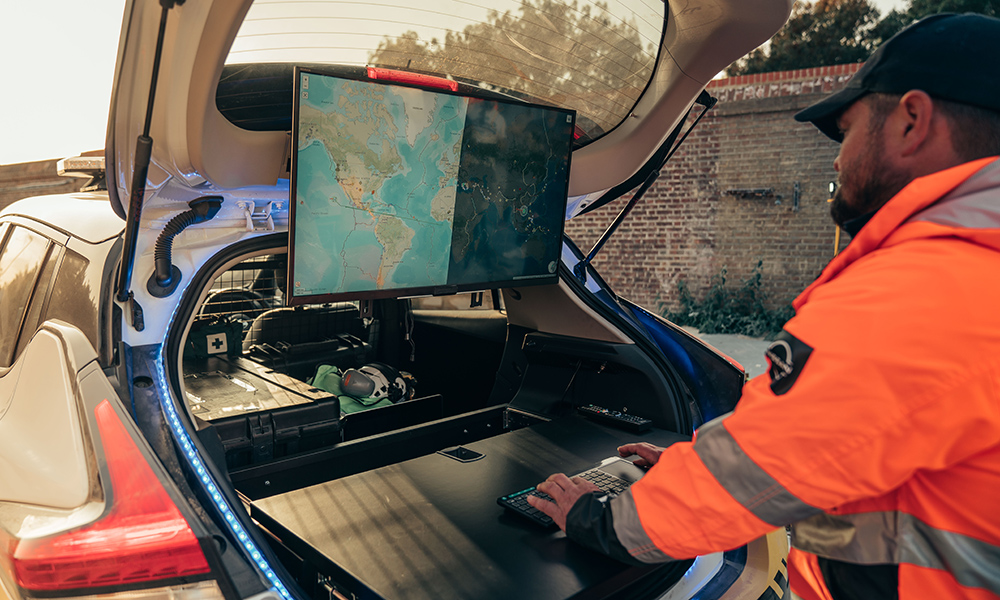 Obviously based on the underpinnings of a regular Leaf, the Re-Leaf is geared toward supplying electric power to disaster-stricken areas. That requires an undercarriage which is tough enough to absorb any sort of abuse on rough terrain. Nissan has thoughtfully beefed up the Re-Leaf with chunkier wheels and tires, and what looks like a mild suspension lift.
The Re-Leaf has several external power outlets which a selection of appliances can be plugged into. Acting as a wheeled power station, tools and accessories necessary for disaster relief such as jackhammers, floodlights, and ventilators can be hooked up to the car's battery which has a 62kWh capacity. It can even supply power to a localized electric grid using Nissan's V2G (Vehicle-To-Grid) technology. In fact, the battery has enough juice to power an average European household for six days.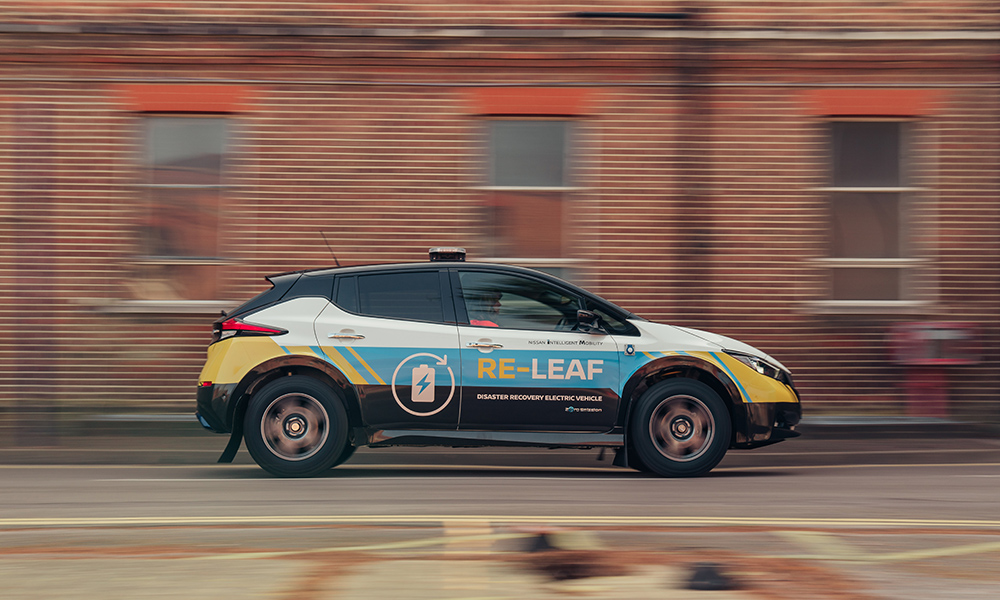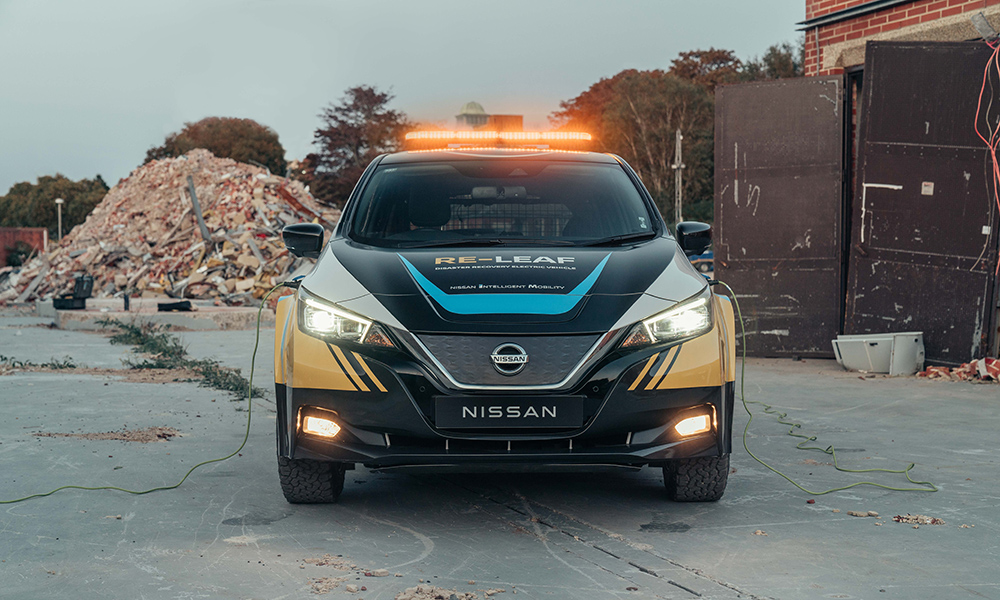 Of course, the Re-Leaf can still function as a transporter. Fully charged, this thing can drive up to 385km. With the Leaf already in service with more than 60 municipalities in Japan as emergency response vehicles, we can only wish that this concept car turns into reality sooner than later.