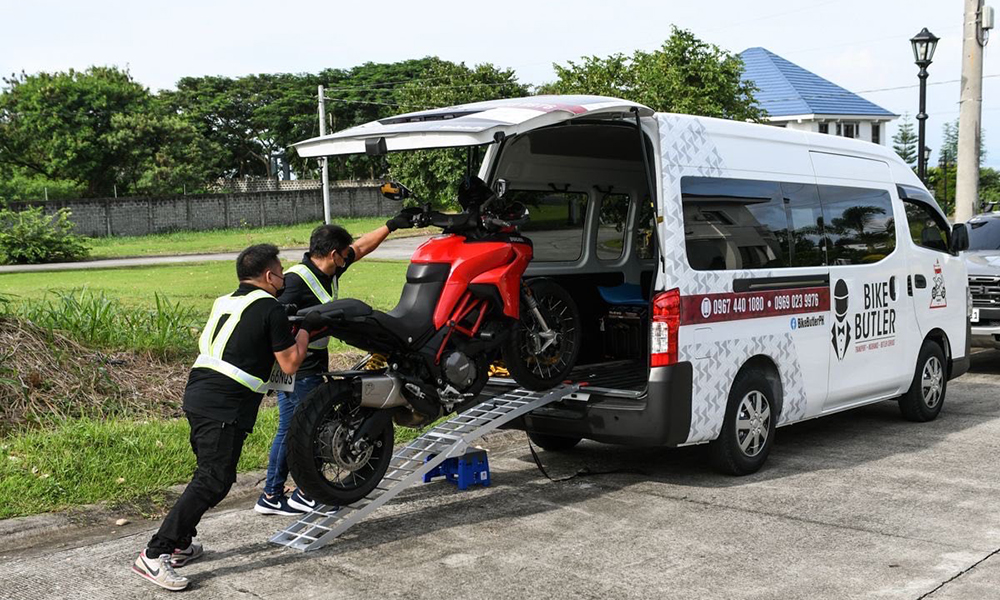 As exhilarating as a motorcycle ride can be, it's not without its inconveniences. Unlike a car that 99.9% of the time will get you to your destination and back without drama, a motorcycle (particularly a big bike) can be a temperamental machine.
And because big bikes are frequently ridden in extreme situations such as going on track days or exploring gnarly, new trails, crashing and mechanical failure are always a possibility. When this happens, recovering the bike and just getting it safely home can ruin your day. Some riders have even had to abandon their bike on a trail and come back for it the next day in order to find a suitable recovery vehicle.
Track day enthusiasts, on the other hand, know the discomfort of having to ride their sport bike all the way to the track and back, which is why many prefer to transport their bikes on a pickup truck. But what if you don't have one?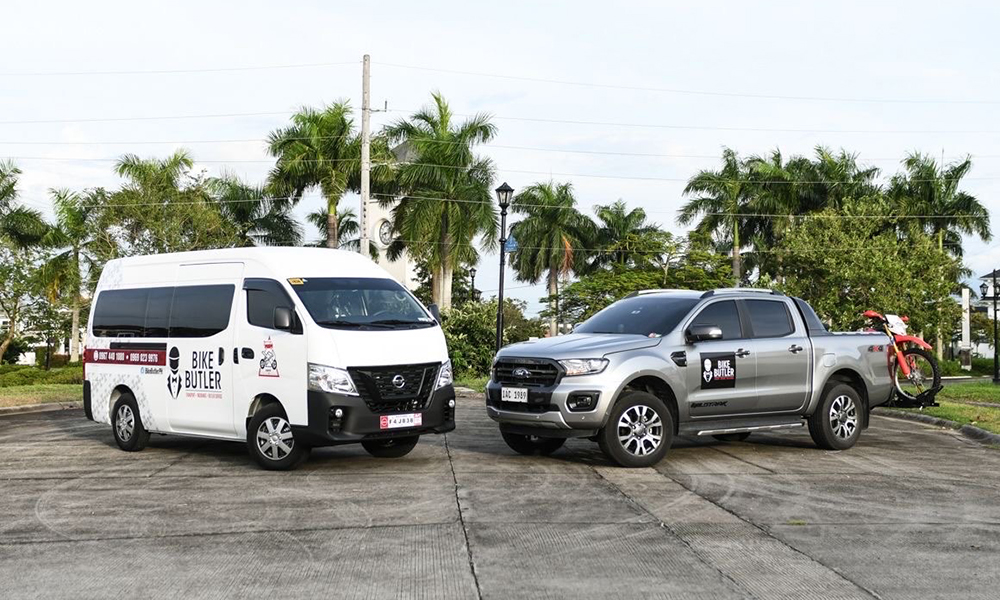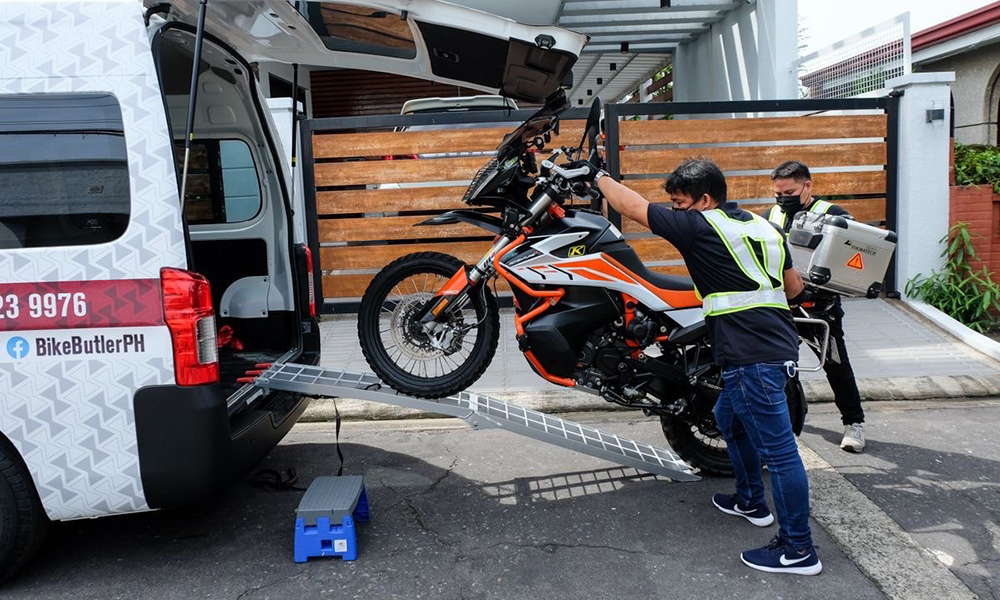 It is for these needs that Bike Butler was formed by three motorcycle enthusiasts: Randy Ypon, Ricky Montecillo and Dino Ocampo. Having ridden together for many years and with different riding clubs, the three are acutely aware of the challenges of motorcycle ownership. "Based on our experiences of the various needs, wants and inconveniences of motorcycle riding and motorcycle ownership, we put up Bike Butler to address these issues, so riders can fully enjoy motorcycling without any of the downsides," says Ypon.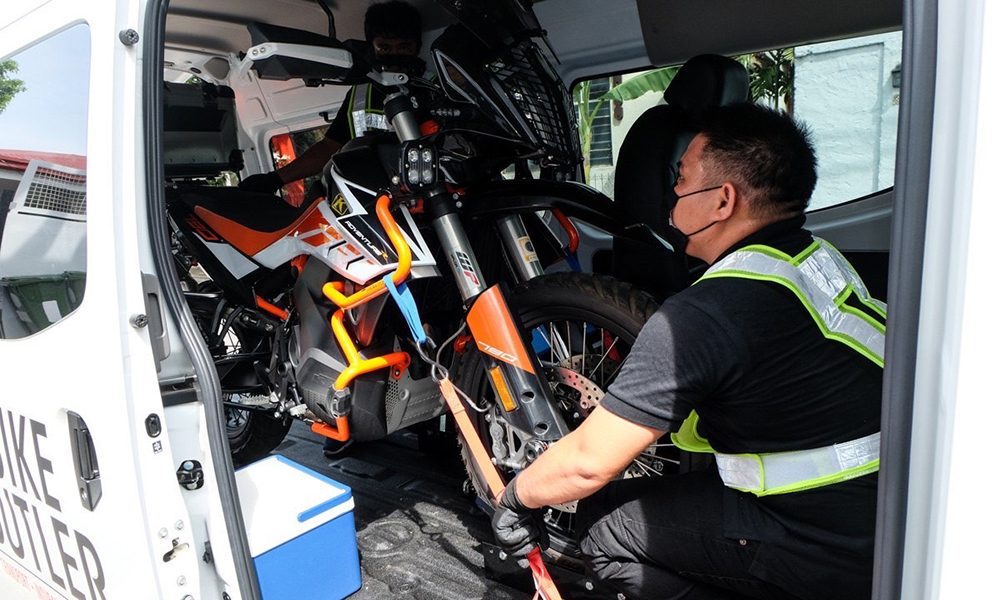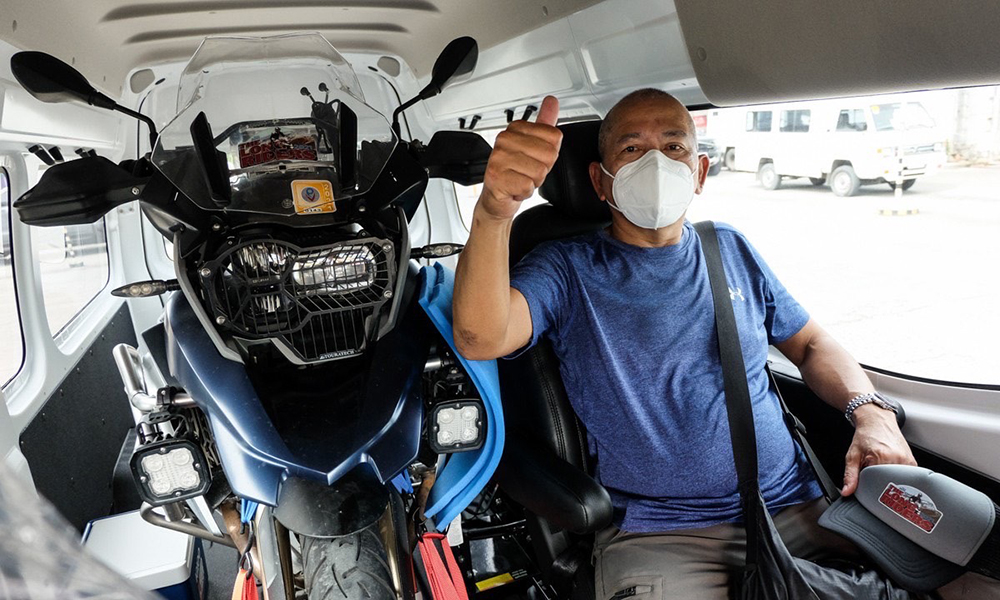 Bike Butler offers motorcycle transport, insurance, and (as the name implies) butler service. Aside from transporting your bike to the track or trailhead (or rescuing you if it breaks down), Bike Butler can assist you with maintenance services, as well as purchase and installation of accessories and other gear.
If you have regular office hours and can't make the time to bring your bike to an accessories shop, for example, Bike Butler can pick up your bike, bring it to the shop for installation or repair, then bring it back to you. Their insurance partner, Standard Insurance, has been cited multiple times as the "Best General Insurance Company in the Philippines" by World Finance UK.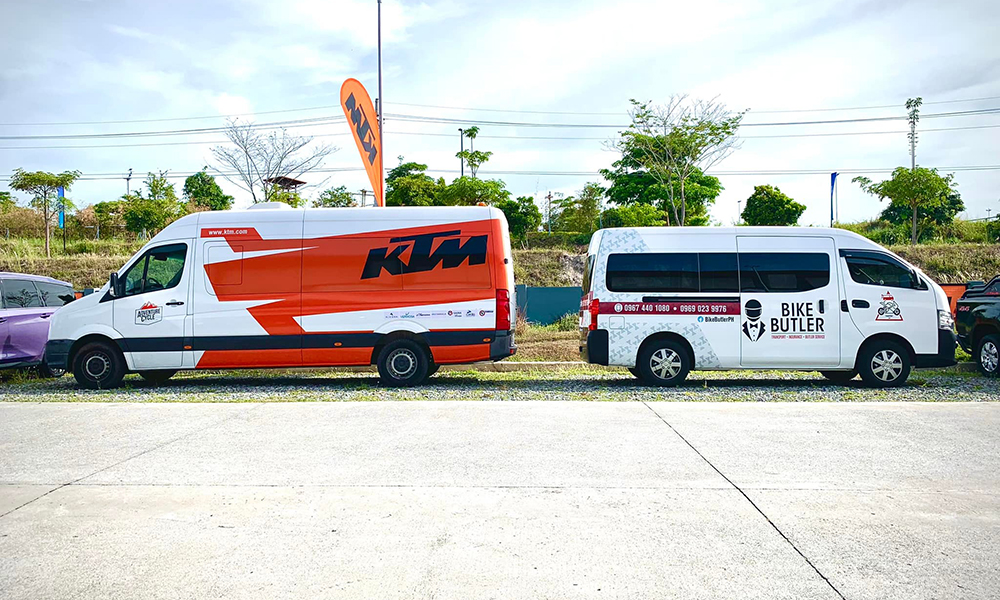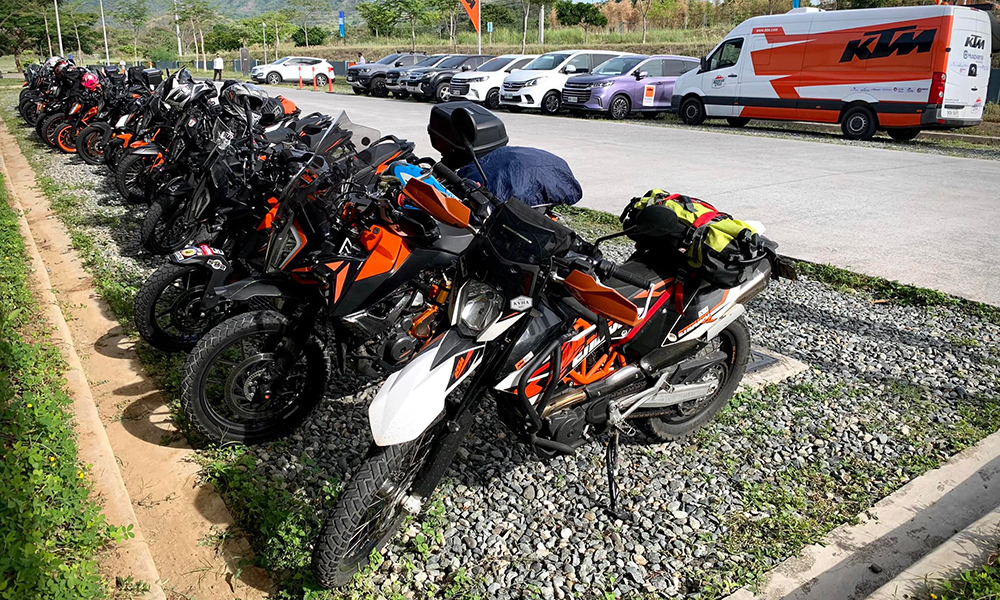 For motorcycle transport, Bike Butler has a van and a pickup truck on standby 24/7, with a flat rate of P3,000 for Metro Manila (exclusive of toll fees). Outside of Metro Manila, the rate will depend on the pick-up area and destination, and will be computed based on the route set by Waze.
Bike Butler claims that any locally available bike can fit in either of their two vehicles—whether it's a scooter, a full-dress Harley-Davidson Street King, or even a three-wheeler. Finally, riders can also book them to provide a support vehicle for big group rides.
Even though the business was only formed last year (2021), Randy says that they already have many suki customers who book the service to bring their bikes on track days. After all, while a track session can be very exhilarating and exhausting, the long ride home can be a buzzkill.
Bike Butler can be reached via their Facebook page or at (0967) 440-1080 or (0969) 023-9976.