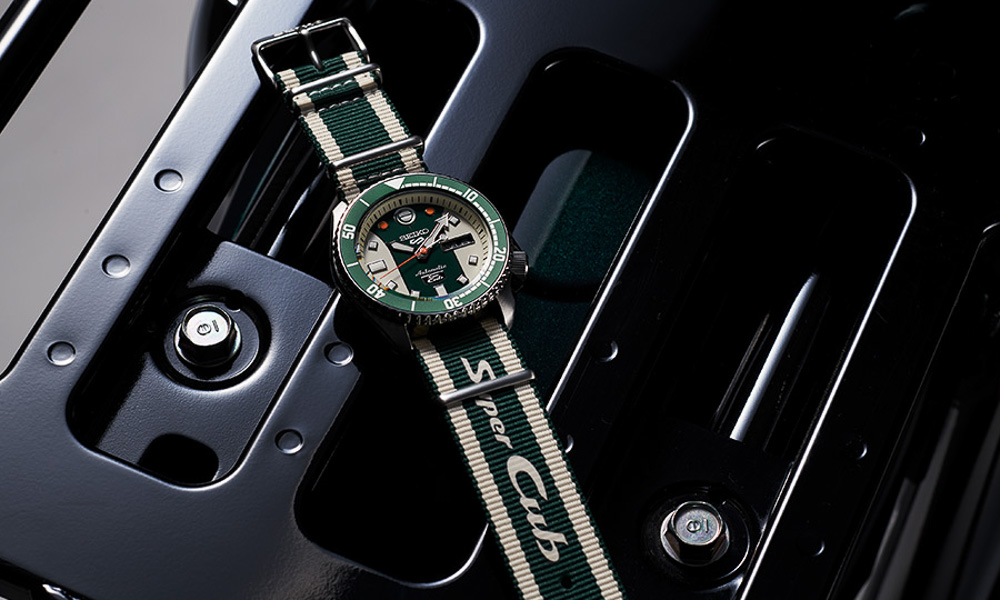 The Honda Super Cub and the Seiko 5 Sports have one thing in common: They're both iconic Japanese designs. The underbone scooter has been in production since 1958, and has gone on to be the best-selling motorcycle to this day.
While the same can't be said about the new Seiko 5 Sports (as it is an evolution of the iconic SKX007), it's incredible that the two brands have come together once again to produce this gorgeous limited-edition timepiece.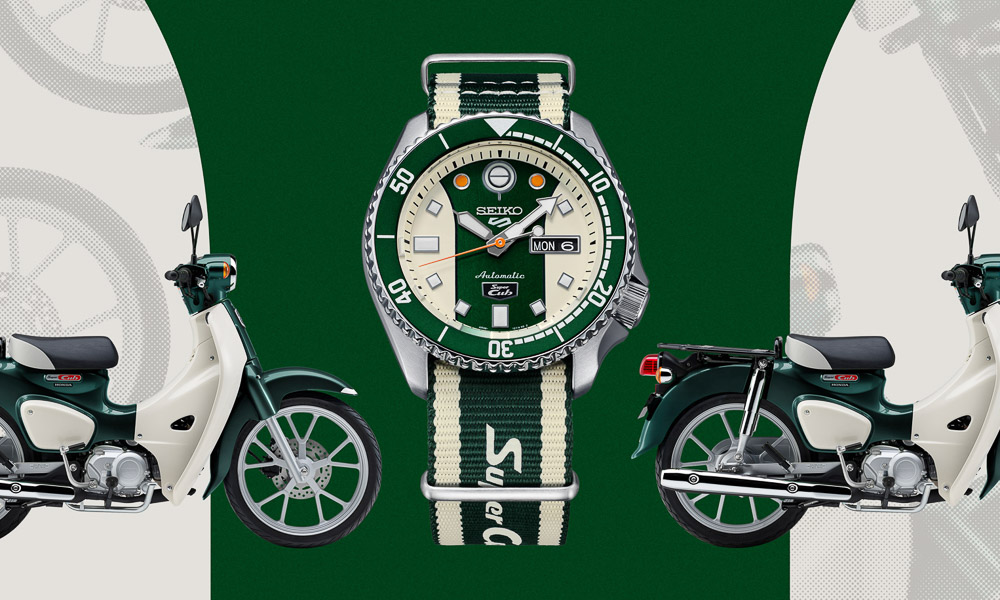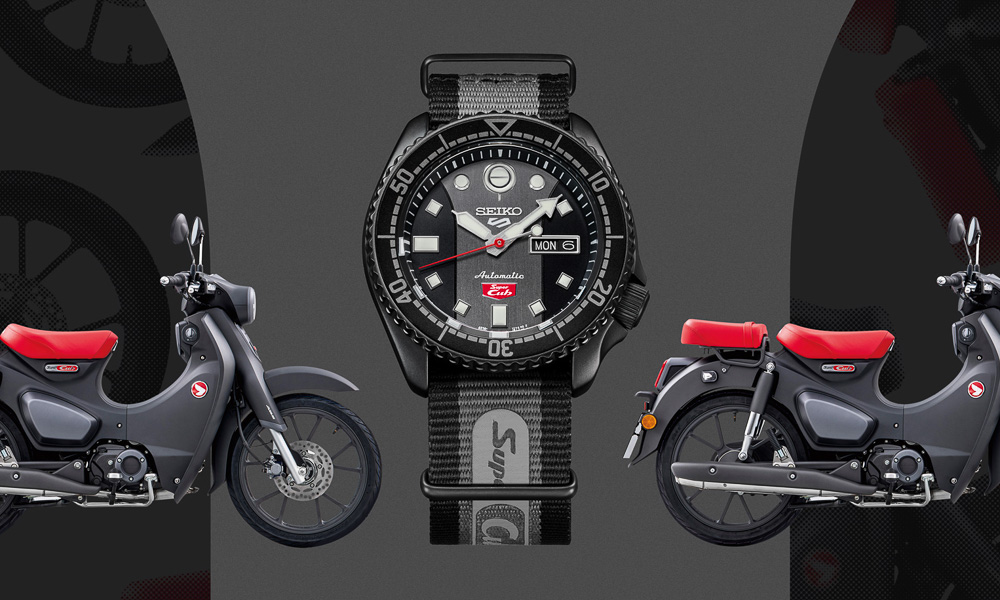 While the Seiko 5 Sports had some relatively tame limited-edition variants in the past, we feel that this is the best one that the watchmaker has come up with yet.
For starters, the watch is finished in two three-tone finishes: a retro-classic silver/cream/green (SRPJ49/SBSA181) and a stealthy blacked-out version (SRPJ75).
Do note that it's mostly the same Seiko 5 Sports underneath, so you'll have a 42.5mm stainless-steel case that's water-resistant up to 100m, and a Hardlex crystal protecting the 4R36 movement (with hacking and hand-winding) that should be good for up to 41 hours.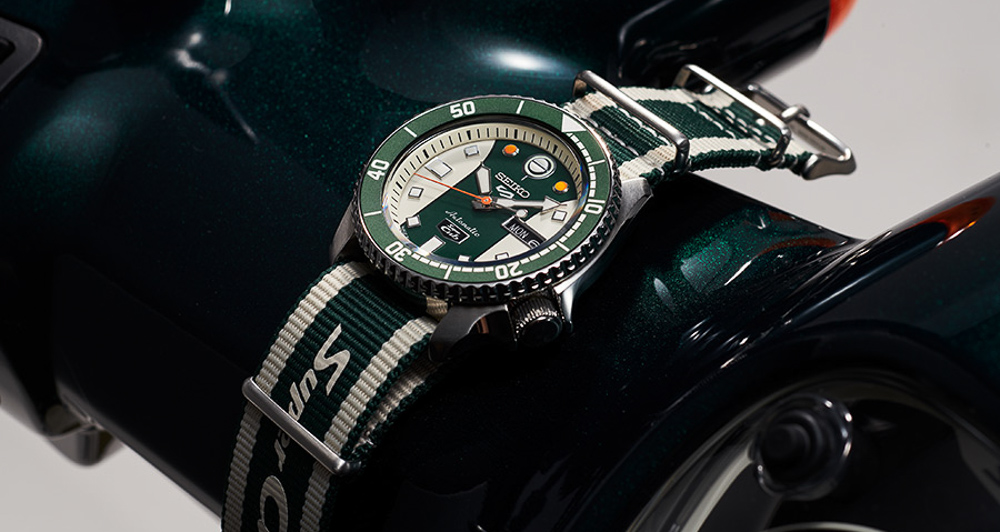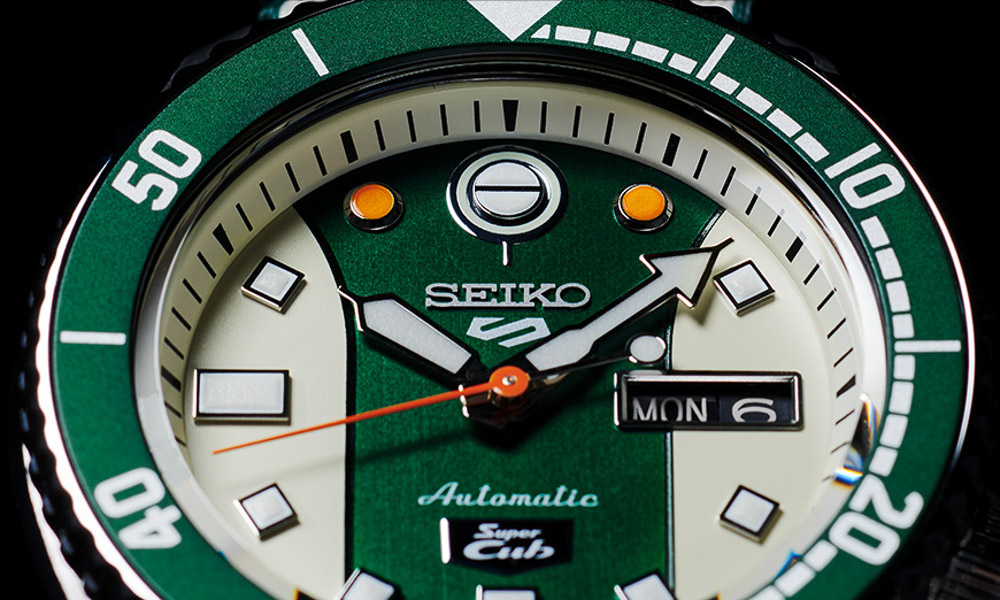 Peer closer into the watch face, and you'll see that the dial has a design that's reminiscent of a Honda Super Cub when viewed from the front.
The 12-o'clock index takes the form of the headlight, while those on 11 and 1 are the turn signal indicators. Finally, above the 6-o'clock index is an applied Super Cub emblem. A very cute and classy dial appliqué indeed.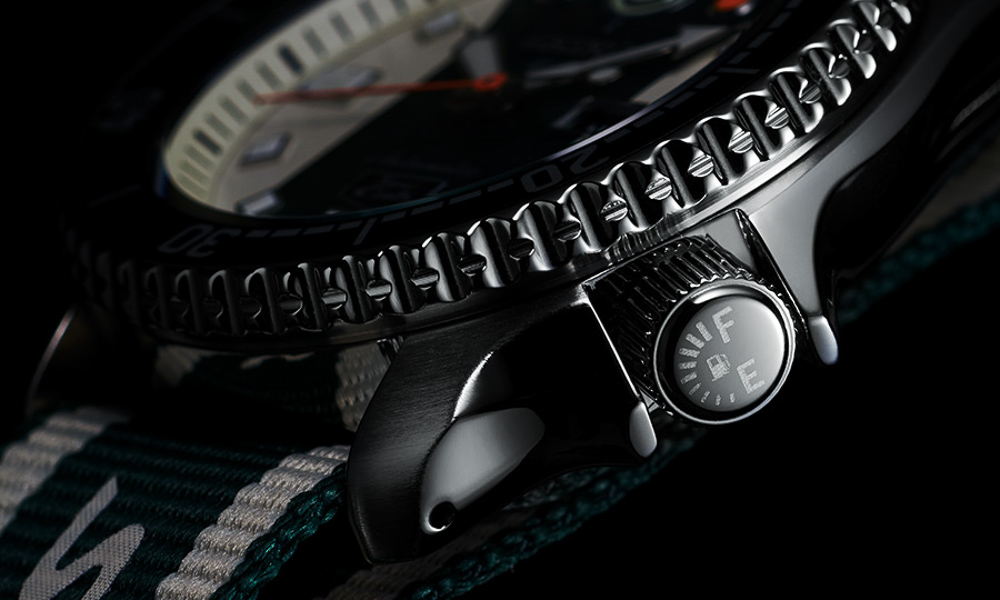 There are other details found across the watch, like how the crown has been engraved with a fuel gauge, and the see-through display caseback is in red (mimicking a taillight), with the Honda Super Cub emblem printed in silver.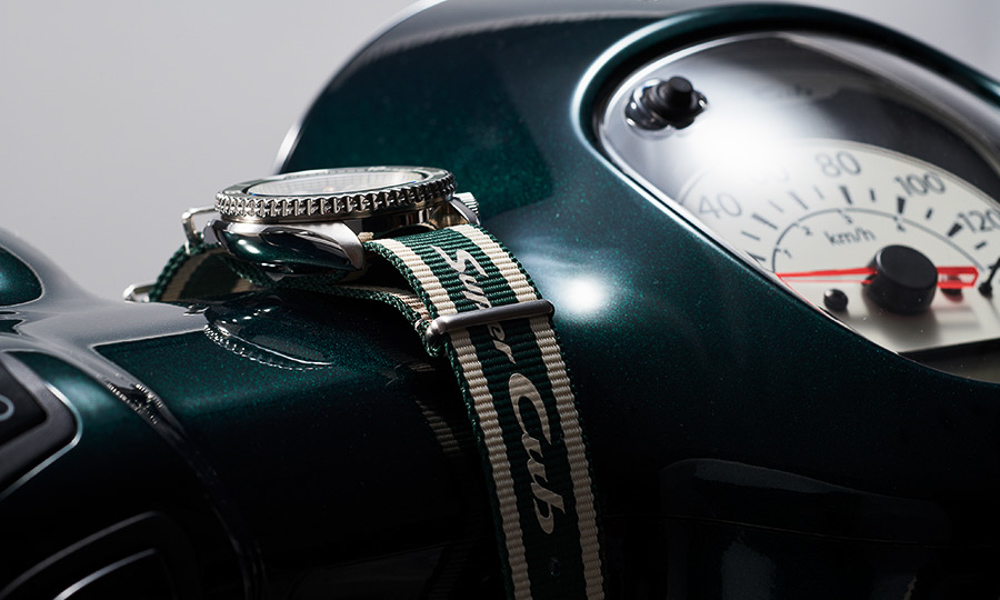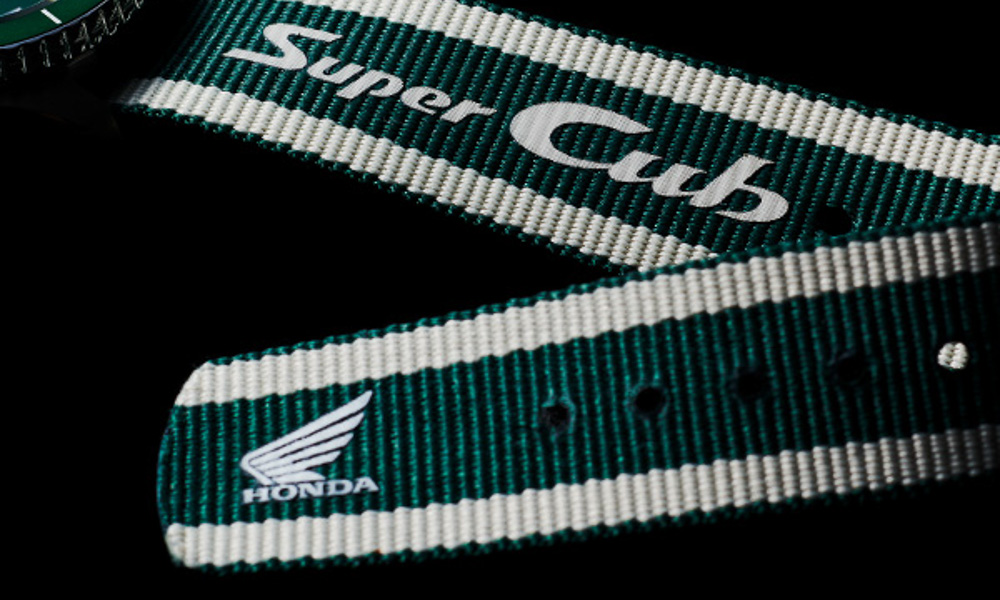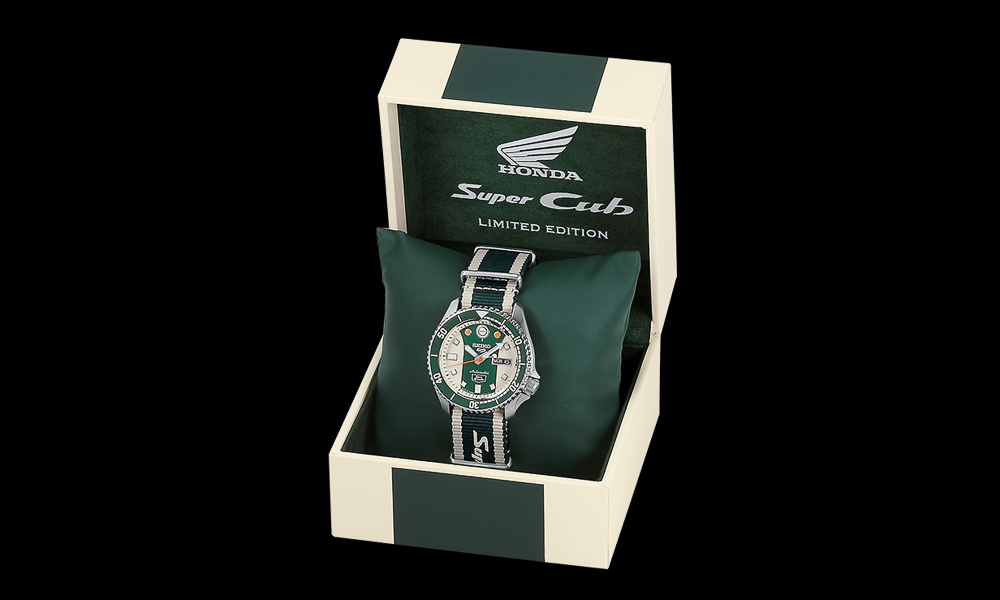 The NATO strap is also finished in the same three-tone theme as your watch of choice, and it incorporates the Super Cub and Honda "Gold Wing" logos. Finally, it comes with a special box with said logos and a matching color scheme.
The SRPJ49/SBSA181 will be available on November 11, costing ¥47,300 with taxes (P18,800), and 300 of the 6,000 pieces will be sold in Japan. Meanwhile, the SRPJ75 won't be headed to Japan, but it will cost you about €450 (P25,900) once it gets released in February 2023, and 5,000 of these will be available.