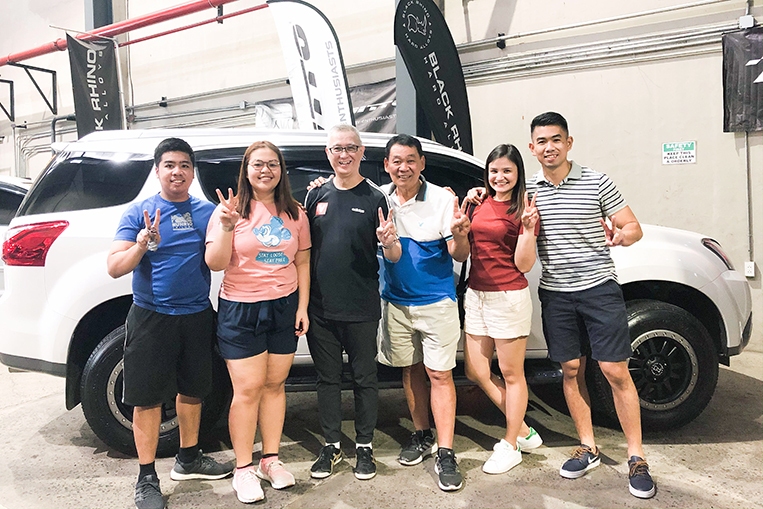 A few days ago, we casually asked our readers this simple question:
If you could give your car a Christmas gift, what would it be?
It was just one of those engaging questions that we like sharing on our Facebook page from time to time. But then, something truly beautiful happened: Various brands started handpicking wishes and granting those they could afford to sponsor. And so some of our readers were fortunate enough to receive windshield wipers, headlamps, horns, dash cameras, window tint, ceramic coating, detailing packages, oil change, child seats, and even sets of tires and alloy wheels.
Here is one wish that got the attention of Wheel Gallery president and CEO Sam Liuson, whose company locally distributes such products as Black Rhino wheels and Nitto tires.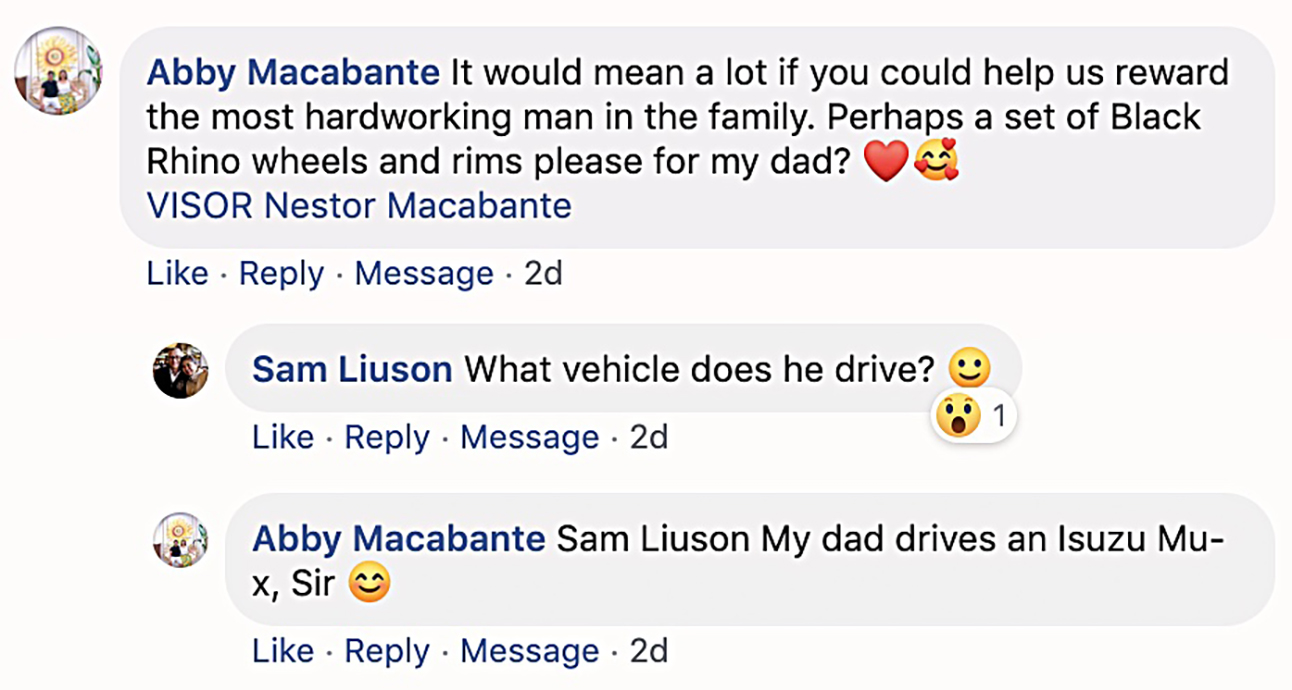 Just like that and Wheel Gallery chose Abby Macabante's father Nestor to be the recipient of a new set of Black Rhino Tanay wheels with a new set of Nitto Dura Grappler tires for his Isuzu Mu-X. According to Liuson, the family almost didn't come to his shop because they thought the gift "seemed too good to be true."
But the wheels and the tires weren't the real present here.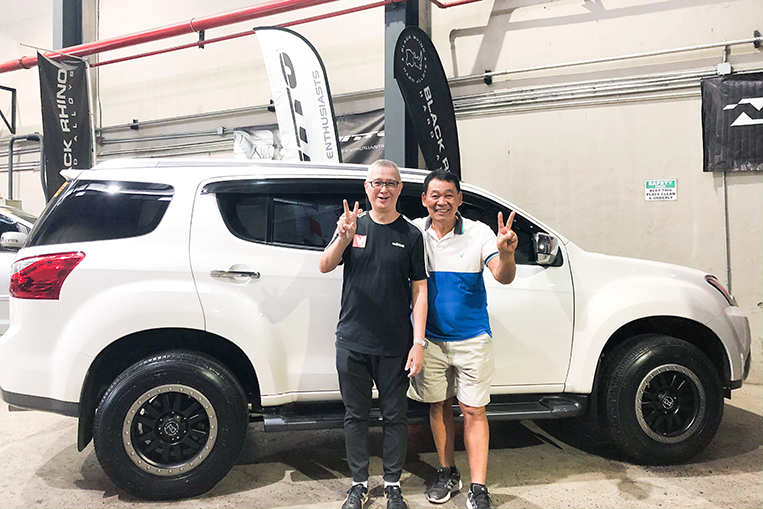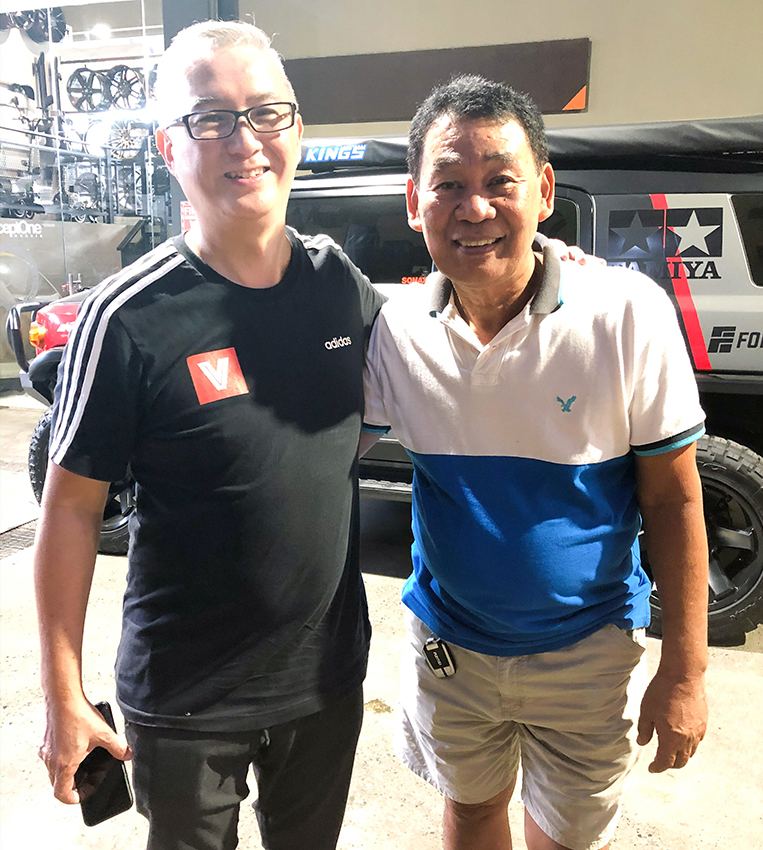 "After the installation, I asked them if I could share something else with them and they said yes," Liuson tells us. "So I invited them to the conference room and shared a little booklet about the real meaning of Christmas. It basically says that Christmas isn't about Santa Claus but about Jesus Christ. I told them that this gift that we were giving them was like the gift of God given 2,000 years ago. Just like with the wheels and the tires, all they had to do was accept it. At first, they were skeptical as to why someone would give strangers such a generous gift. But they all listened and finally understood the Gospel of Christ."
Out of all those who wished for new alloy wheels on our Facebook post, why did they pick Abby?
"I have a soft spot for hardworking fathers," Liuson explains. "That a daughter made that heartfelt wish really sealed the deal—her dad really deserved those Black Rhino wheels. Mang Nestor was so happy that he shed tears of joy."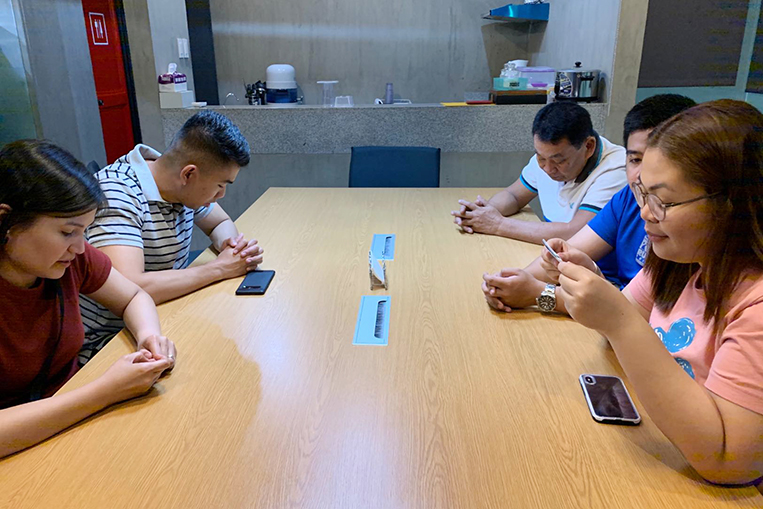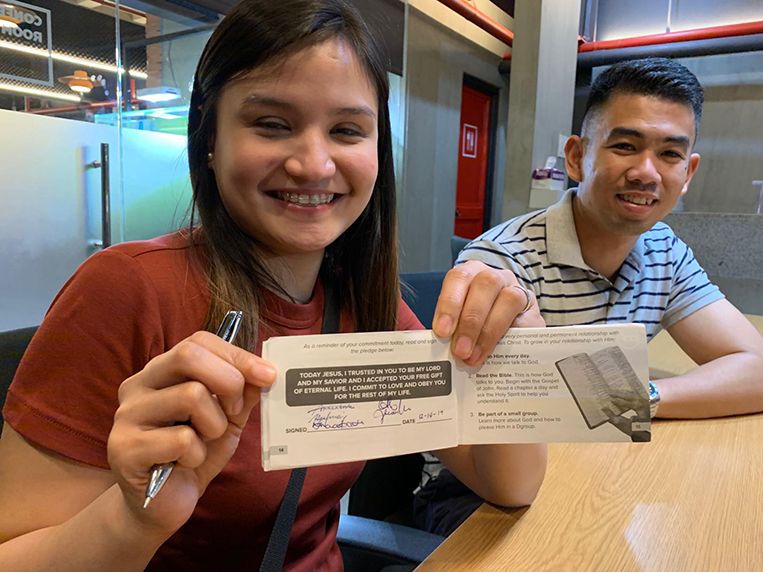 To be clear—or for the benefit of potential bashers—Wheel Gallery didn't ask us to share this story. It was completely our idea to make a short article about it after Liuson had privately shared these photos with us. Liuson, who sometimes also writes for VISOR, has been a longtime Christian, and he disciples several people in the motoring community. We just thought our readers might want to know about this heartwarming narrative.
We guess what we're trying to say is that it's okay to give and receive material gifts this Christmas, but the gift that truly matters is the one being unconditionally offered by the Big Dude up there. It doesn't go flat or get punctured. Best of all, no street thug can steal it away from you. It's yours permanently and irrevocably. For all eternity.