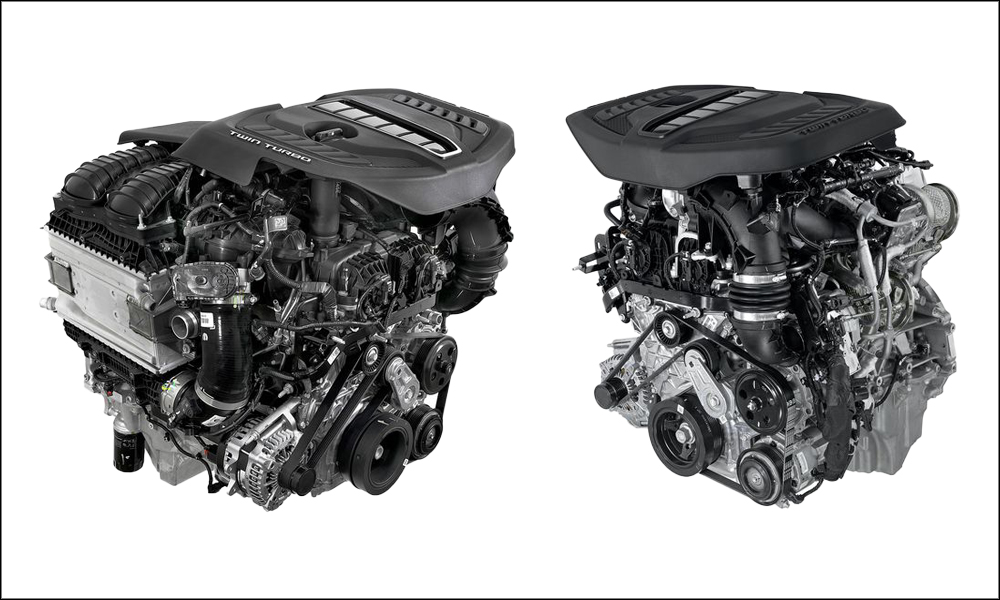 With Stellantis now joining the ranks of many automakers around the globe in electrifying its product lineup, it's hard to imagine its iconic brands (like Jeep, Dodge and Ram) forgoing their internal-combustion engines in favor of tiny electric motors.
This is why the company has announced that it will be making a new in-line-six powerplant. Meet the Hurricane, a 3.0-liter twin-turbo straight-six that's touted to be just as powerful as a big-block V8 while being 15% more efficient and eco-friendly.
It shares its design with the 2.0-liter in-line-four found in Jeep's Wrangler, Cherokee and Grand Cherokee. It features technologies like two low-inertia turbochargers, engine start/stop, cooled exhaust gas recirculation, continuously variable displacement oil pump, Plasma Transfer Wire Arc cylinder coating, high-pressure gasoline direct injection, forged steel crankshaft, and connecting rods housed inside a cast aluminum block.
There are two distinct variants: Standard Output, which was made with a focus on fuel economy, and High Output, which is obviously focused on high performance (and towing applications). The former will have a power output of "over 400hp and 619Nm" thanks to the peak boost of 22psi, while the latter will produce "over 500hp and 644Nm" with 26psi of peak boost.
The powerplant was even designed for integration with electrification for future low-emission vehicles in mind as part of Stellantis's commitment of a 50% reduction in carbon emissions by 2030, which is the goal of its "Dare Forward 2030" strategic plan.
This engine will be made in Stellantis's Saltillo Engine Plant in Mexico, and will arrive in vehicles later this year. You'll find these in vehicles underpinned by the STLA Large and Frame platforms.