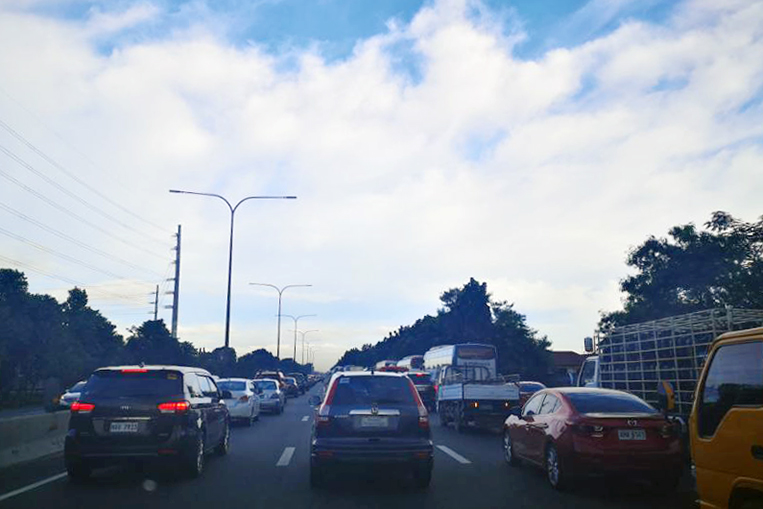 So you didn't pee before leaving your house because you didn't feel the need to. And you knew that by the time your bladder got full again, you would have already been at your office desk, happily replying to the 14 e-mails that had accumulated in your inbox overnight. There's just one small problem: You and your car get stuck in a horrible gridlock. You know, one in which vehicles move a miserable kilometer per hour—and your workplace happens to still be 10km away.
Needless to say, your pee sac eventually fills up after the 20th K-pop song in your playlist, and you're not even halfway along your route. When suppressing your urine is already becoming unbearable, your eyes start surveying the area. Is there a fuel station nearby? Nope. Some roadside nook? Sorry. A tree, perhaps? Still no. Quite literally, you're about to piss your pants, and you can't hold it any longer. It gets worse as you grow older (in case you haven't noticed, your folks use the toilet a lot more frequently these days than they did a decade ago).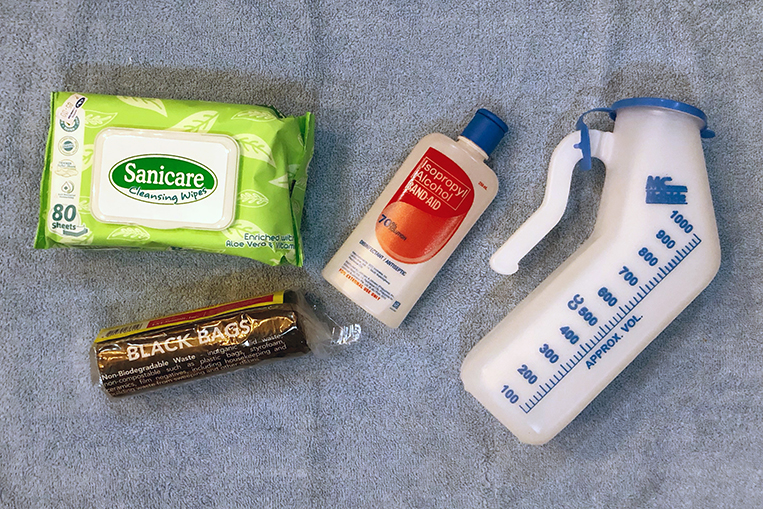 Now, suppressing the urge to urinate is not only unpleasant and ultimately painful—it's also unhealthy. Doing so on a regular basis could lead to several medical problems like urinary tract infection, incontinence and even bladder atrophy. Simply put, when you need to go, you just have to go. To this end, we'd like to recommend a set of essentials designed to aid you when you have to relieve yourself. And by "relieve," we're referring only to peeing and not defecating (which is an entirely different kind of nightmare we don't have a fix for).
A friend recently told us that he had actually experienced peeing while driving. The traffic wasn't moving, and he had no choice. He finally let go with the help of countless sheets of tissue paper. Unhygienic, obviously, but what could he do? This could happen to all of us, but we don't have to soil our trousers and the fabric seat with our bodily fluid. These items will help ensure you don't subject yourself to suffering and humiliation. Just keep them in a handy bag and never again drive away without having them inside the car.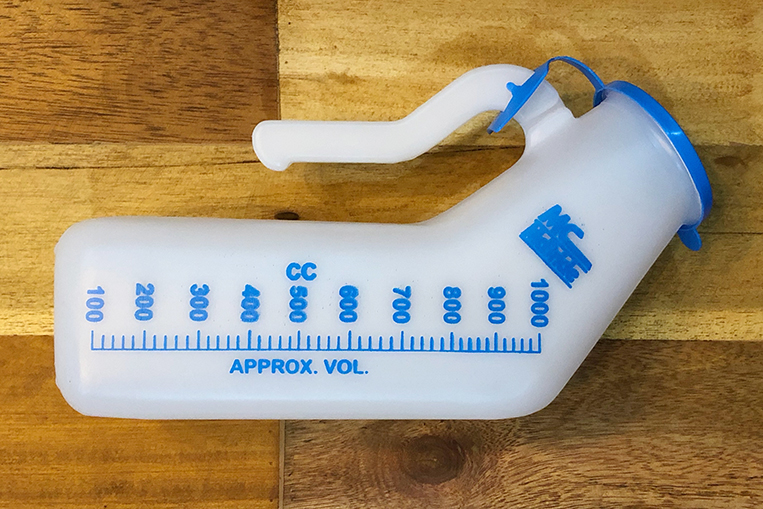 Portable urinal. This inexpensive receptacle should be a godsend on long road trips, during which access to restrooms might be scarce. You can buy one from a popular drugstore for about P200 (apologies, we now forget the exact amount), and with some practice, we imagine it's easy and convenient to use. The thing can guzzle at least a liter of liquid, which should be adequate for any average person. Apparently, a typical adult discharges half a liter of urine in one go, so you should be okay with this plastic vessel.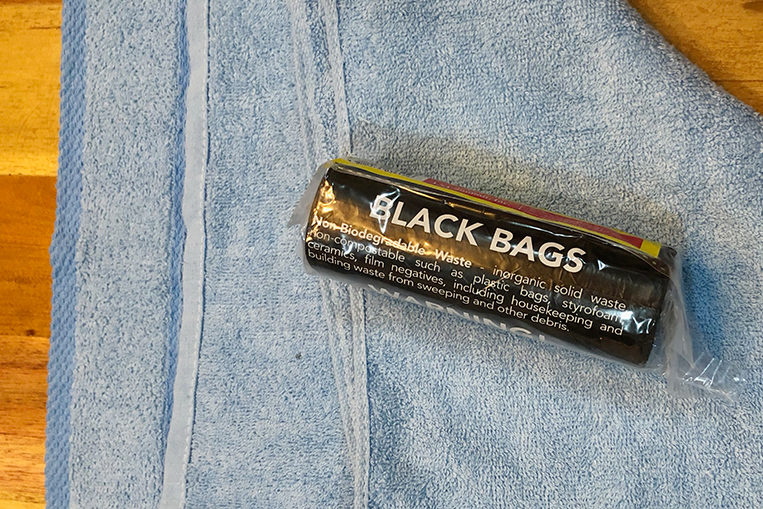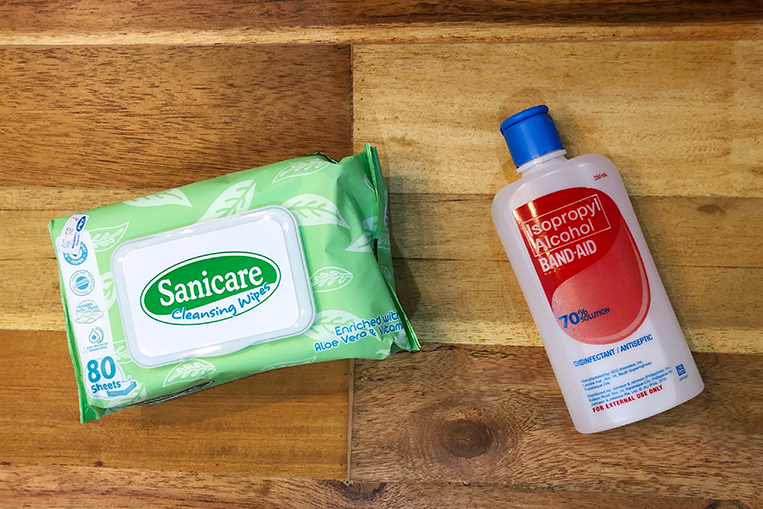 Towel. One of the challenges of using the above-mentioned urinal is doing so in broad daylight, especially if your car doesn't have dark window tint. In that case, some cloak should protect your private activity from judgmental eyes.
Garbage bag. Bring even small-size ones for sanitary purposes. You never know when you might need to put away used (and badly stained) wipes or—heaven forbid—soaked boxer shorts.
Wet wipes. Whatever you do and wherever you go, always have these in your tote bag. It's such a relief knowing you can always clean after yourself on the road.
Alcohol. The wipes should suffice, but for your germophobic self's peace of mind, a tiny dose of disinfectant will go a long way toward making you feel totally comfortable after you handle your dirty business. Wiping the steering wheel with cloth and alcohol is always a good idea.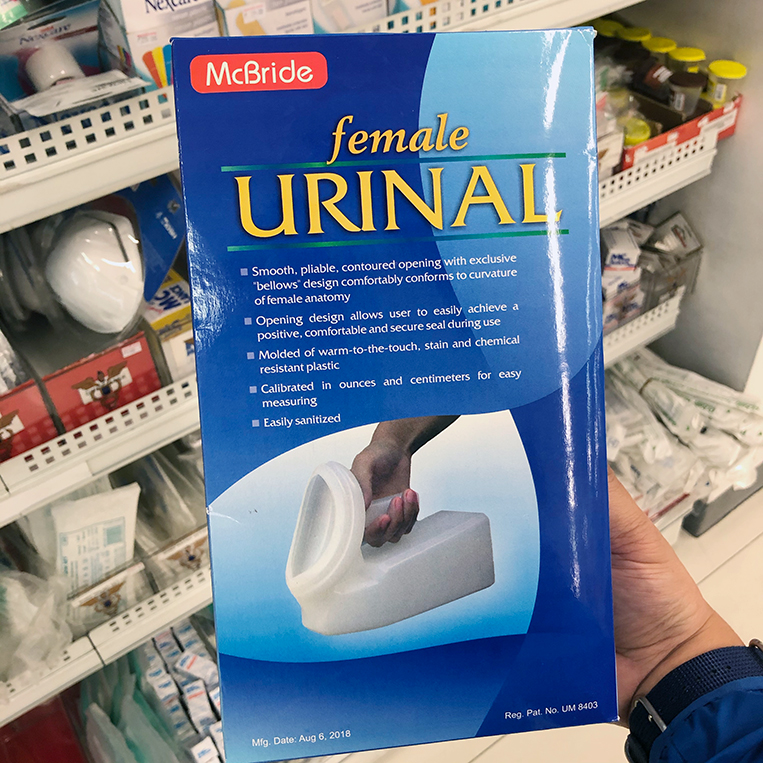 If you're a lady and you're wondering whether there's a female version of the portable urinal, the answer is yes, there's one such product. And you can also get it from your friendly neighborhood pharmacy.
There you have it. The goal is to keep you from wetting yourself when you're driving through slow-moving traffic. Today, that scenario is getting more and more probable. Be prepared when nature calls.