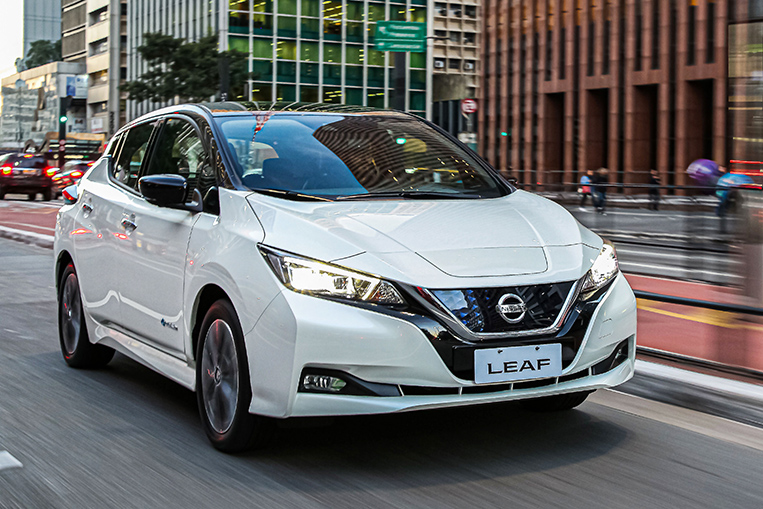 The science behind electric vehicles isn't really new. In fact, EVs have been around for more than 100 years—dating to as far back as the infancy of the automobile. But said technology is only very recently starting to become more mainstream. Alternative sources of energy are now seriously being looked at in the drive to reduce dependency on fossil fuels and curb environmental degradation.
And curbing environmental degradation is what the Philippines needs right now. According to the Environmental Management Bureau, the amount of particulate matter from air pollution in some parts of Metro Manila exceeds what is deemed acceptable for healthy living. The country needs zero-emission technology—now more than ever. Such technology is here now, and it's called the Nissan Leaf.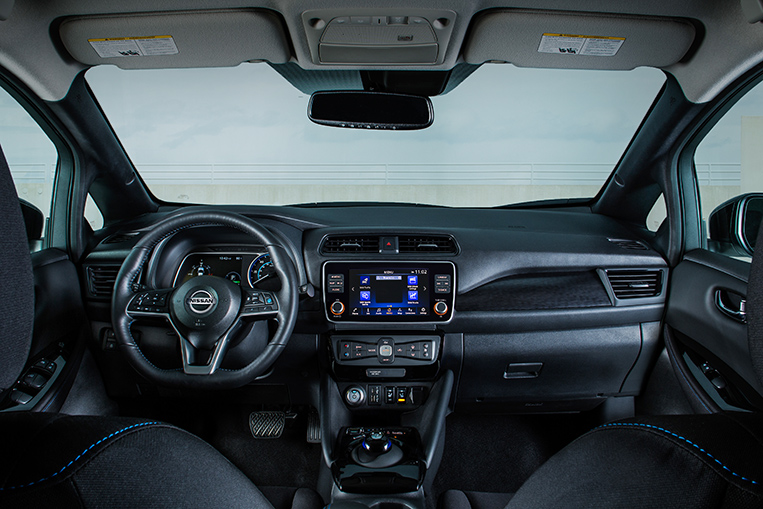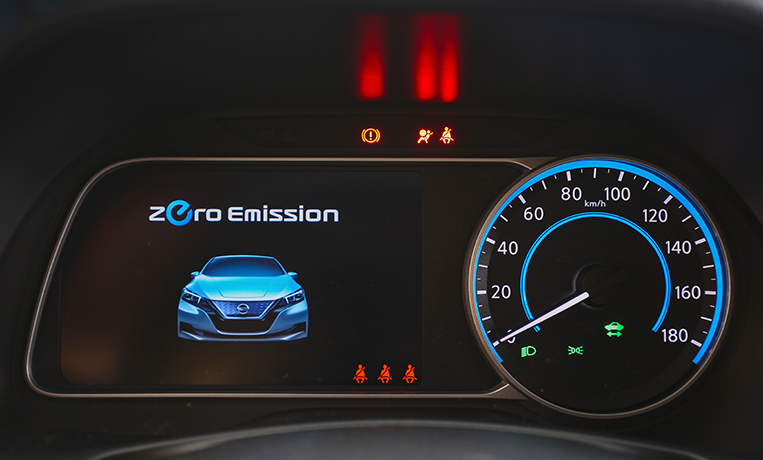 The Leaf's approach to sustainable motoring is not just reducing emissions as a byproduct of vehicle usage, but eliminating them completely. By simply taking fossil fuels out of the equation, this vehicle achieves a true zero-emission motoring experience. In addition, its full-electric nature makes it inherently quiet, allowing the vehicle to stealthily glide through built-up areas. In fact, the level of noise reduction is quite dramatic. The Leaf's running noise level of 21dB is considerably lower than the 82dB a comparable gasoline-engine vehicle produces.
The Leaf's approach to sustainable motoring is not just reducing emissions as a byproduct of vehicle usage, but eliminating them completely
Despite its main purpose as a silent city runabout, the Leaf does have long legs. In economical driving, a single charge yields 311km of range (as tested in Thailand). To put that into perspective, one can drive 276km from Manila to San Fernando, La Union, and still have some charge left. However, the Leaf shines as a commuter car for use within the confines of a busy megalopolis. With that kind of capacity stored in its batteries, anyone can drive the Leaf with confidence for a couple of days before it needs a recharge.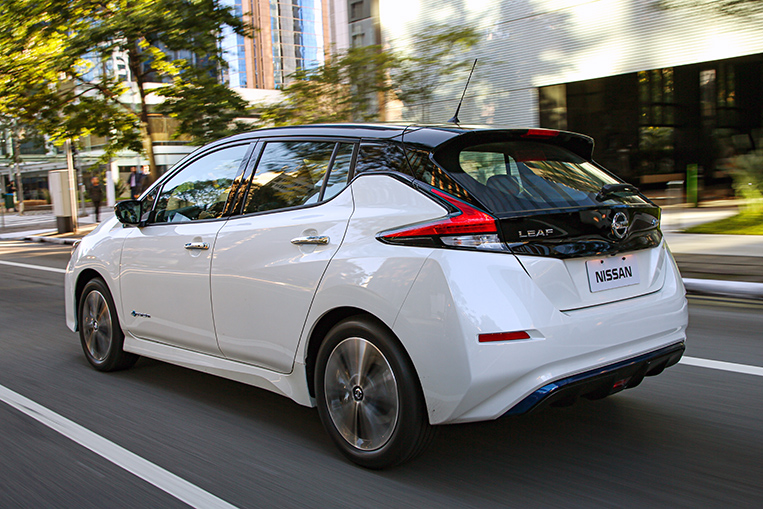 Speaking of recharging, plugging the Leaf to a regular wall outlet will fully charge its batteries in 12 to 15 hours. If that's not fast enough, an optional wall box that can be installed at home (or anywhere, for that matter) reduces that time significantly to five to seven hours. To quell any concerns about range anxiety, a network of 23 charging stations has already been set up, according to Nissan Philippines. This will only grow as acceptance of EV use becomes even more widespread.
Nissan is bucking the trend in Southeast Asia with the Leaf. While competing offerings make use of hybrid propulsion systems in the pursuit of cleaner emissions across the region, the Leaf completely does away with fossil fuels in its own drive to champion emissions-free motoring. After healthy sales in Thailand, Malaysia and Singapore, the Leaf is set to finally arrive in the Philippines and will redefine what being eco-friendly truly means.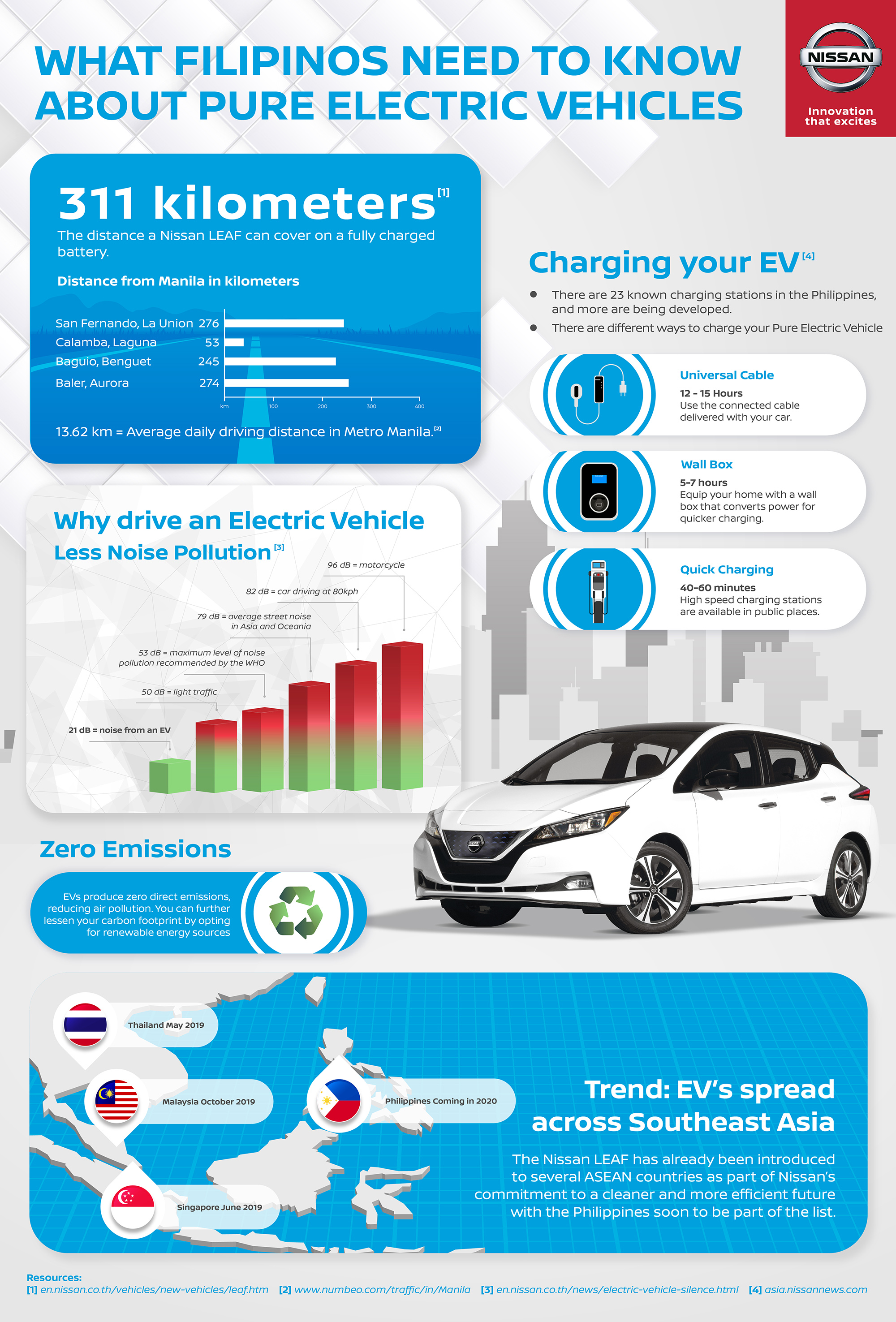 This branded article was produced in partnership with Nissan Philippines.