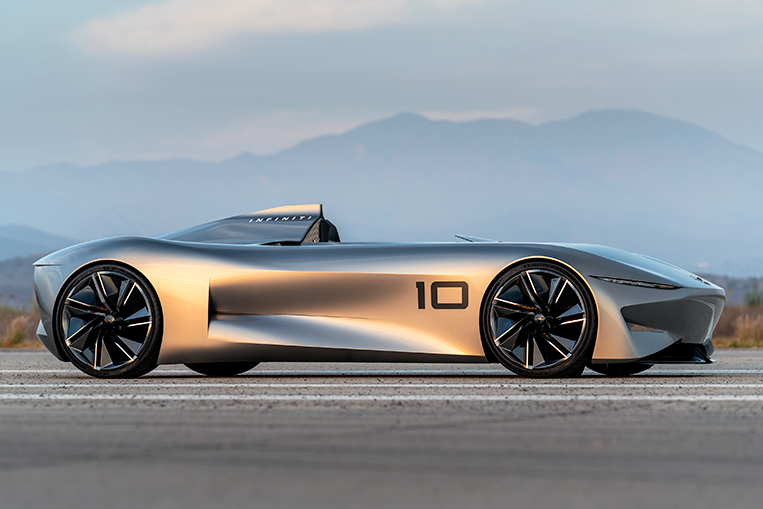 We love vehicles that take timeless design elements from the past and incorporate these into something fresh and futuristic. Last year, Infiniti, Nissan's luxury vehicle division, revealed the stunning Prototype 9 at the Pebble Beach Concours d'Elegance in Monterey, California. This single-seat concept roadster with the new Leaf's powertrain was well-received. With a 1930s race-car look paying homage to an unforgettable era, it was just so darn beautiful.
For the same event this year—this weekend, to be exact—Infiniti decided to continue the theme of marrying the past and the present with an electric performance concept in the form of the Prototype 10. It's a sharp and sleek emissions-free speedster that seems to have drawn styling cues from the Q Inspiration unveiled in January.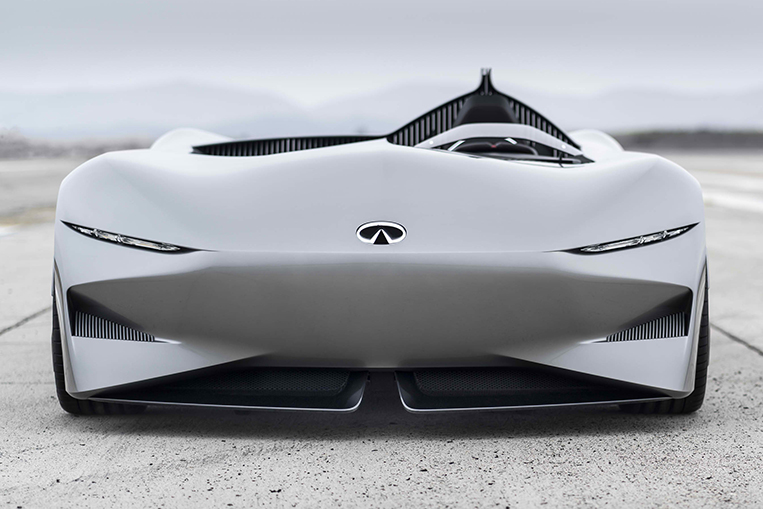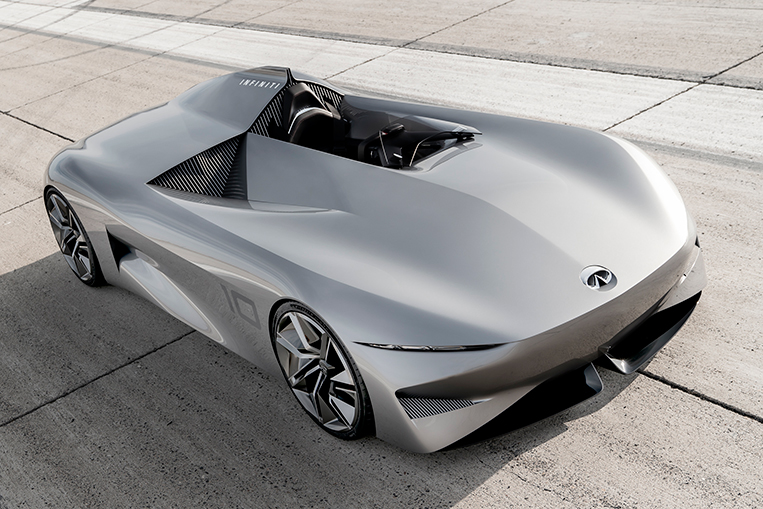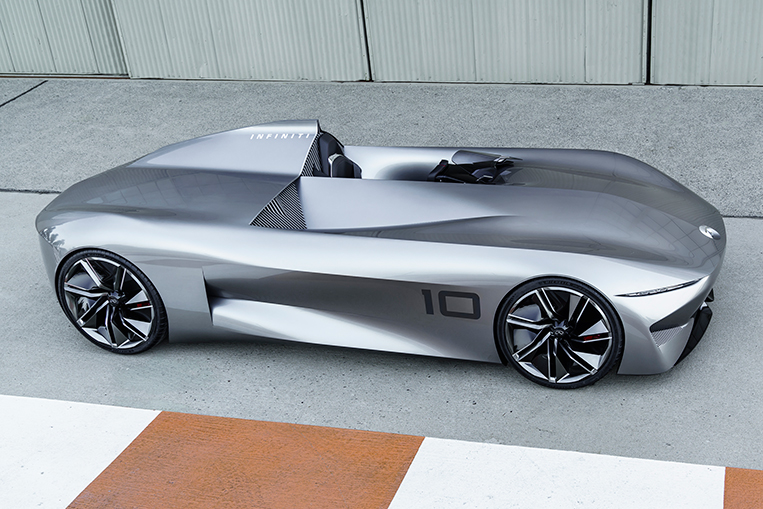 Infiniti is seriously embarking on a path toward electrified mobility while "looking back to go forward," as the brand puts it. The Prototype 10 project was spearheaded by Infiniti's new executive design director, Karim Habib, in collaboration with the company's design teams from across the globe. This signifies that the firm is gearing up for layouts that will make use of electric vehicle components in its upcoming production cars. By 2021, Infiniti is expected to release electric and e-Power vehicles, showcasing a full range of ultra-low-emissions products.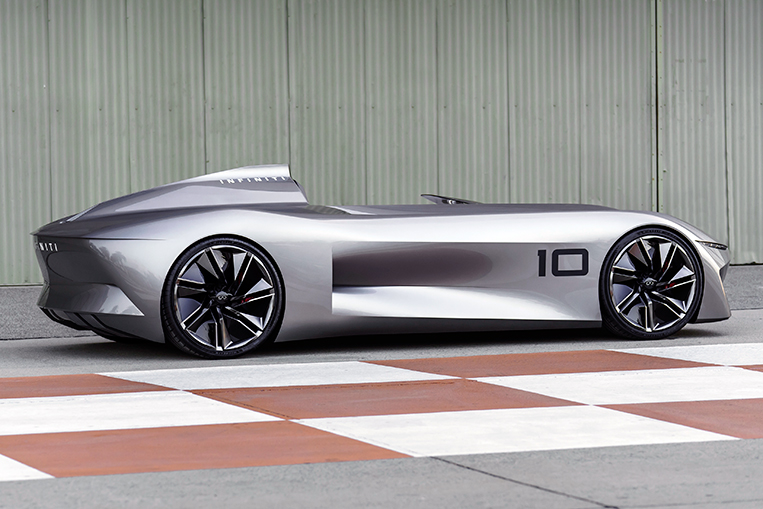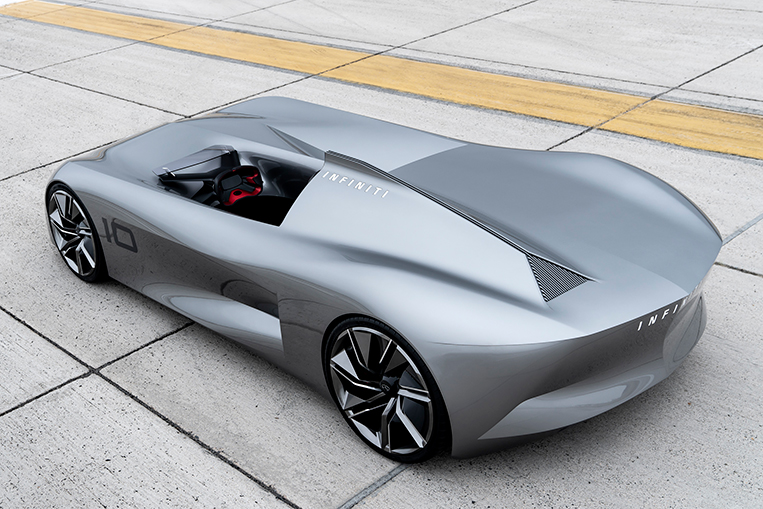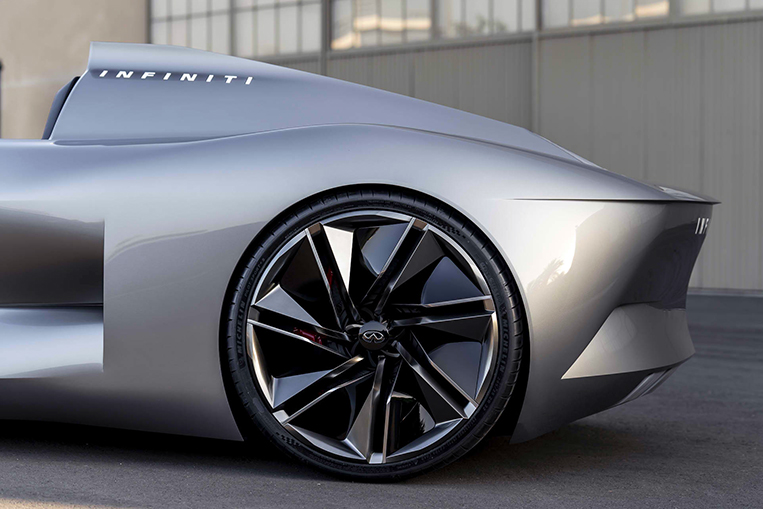 Yes, the Prototype 10 is roofless and also drop-dead gorgeous from any angle. The exterior comes off with a bolder futuristic tone without going over the top, carrying with it a '50s retro vibe. The cockpit's minimalist layout allows for a more focused driving experience. Then again, it's a single-occupant vehicle that gives the driver's attention nothing but the road ahead to lock on to. Its form goes alongside function as compatibility with new varied electric powertrains is a big aspect of the Prototype 10's modular design.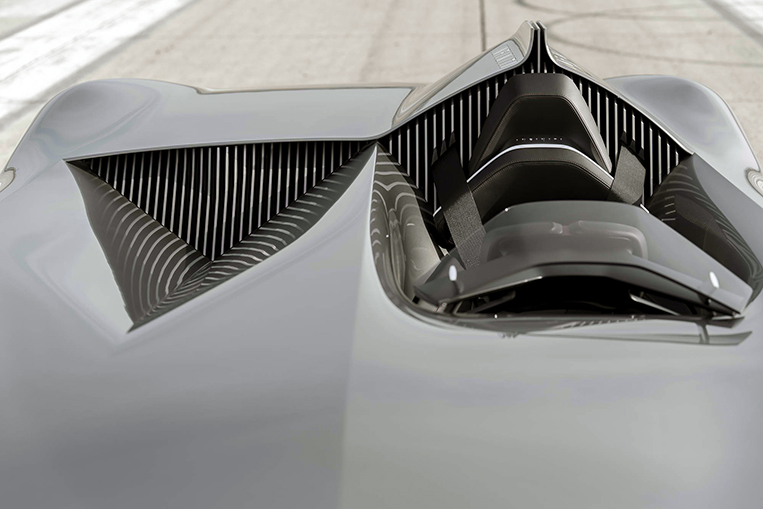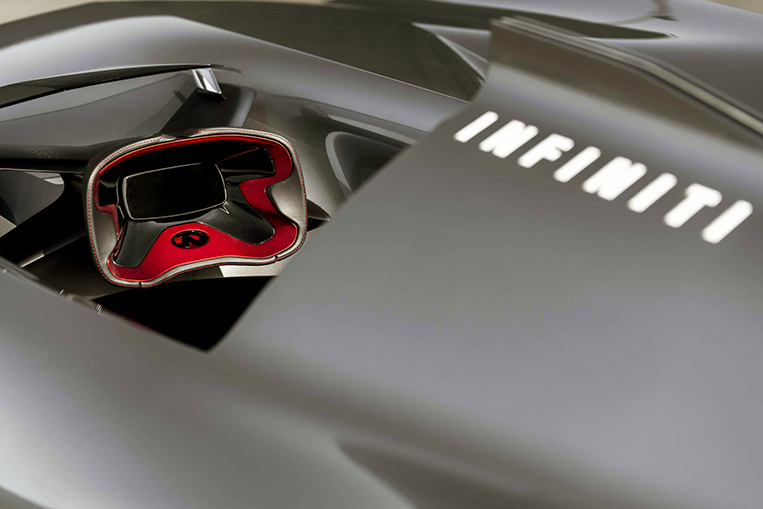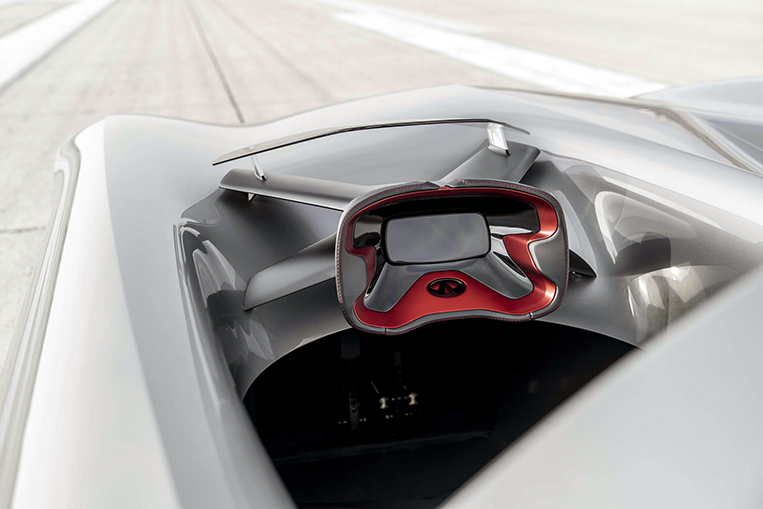 We find ourselves endlessly staring at the Prototype 10's images. Knowing how absurdly quick electric cars move, the streamlined contours and the sculpted lines of this concept car were certainly created with a deep sense of blistering speed in mind. The rear diffuser and the front chin spoiler indicate this machine can tackle turns as well as it can straight lines. All in all, the Prototype 10 brings automotive engineering and art to a whole new level.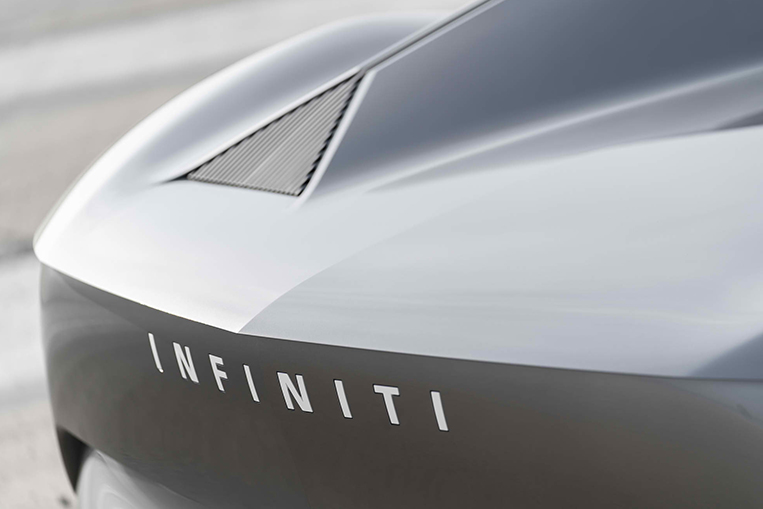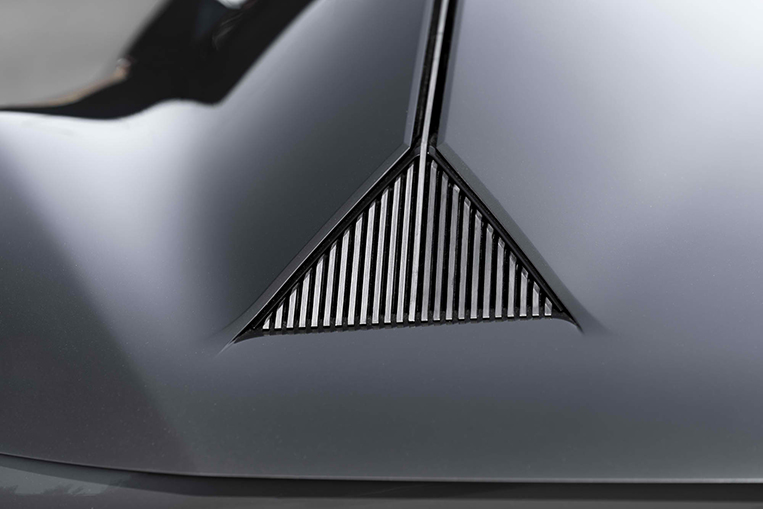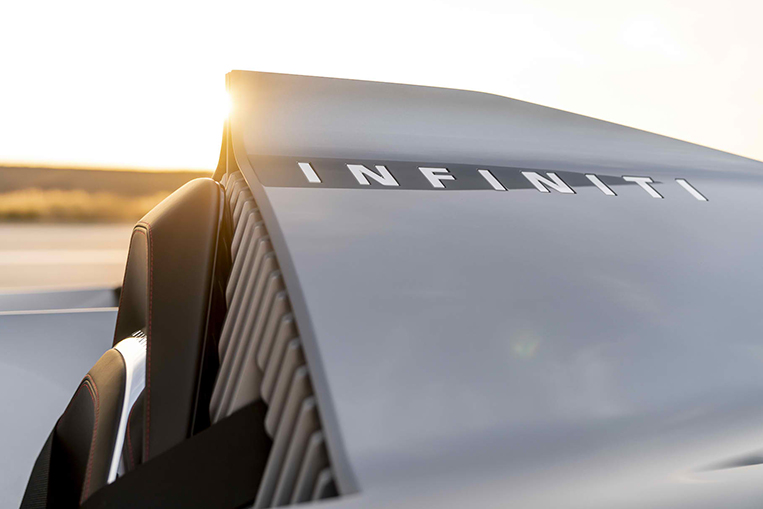 With Nissan's current success in the EV field, Infiniti is on the verge of reinventing itself. If this is the direction the marque is taking, its future is definitely getting us all charged up.