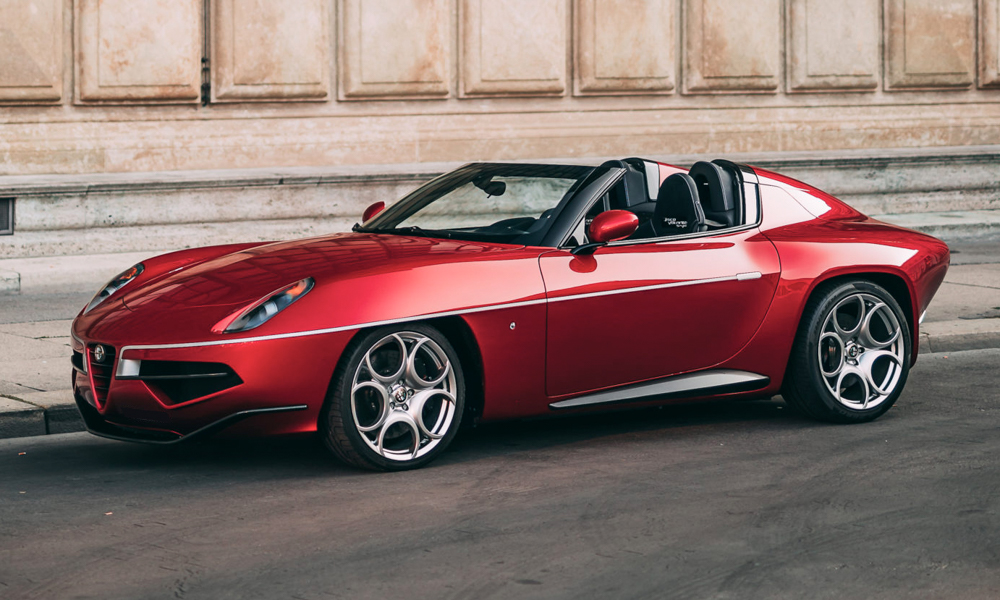 Alfa Romeos have always been emotional cars, and by that I don't mean the feelings owners experience when the automobile breaks down again or rusts into a pile of metal shavings right in front of their eyes. No, Alfas touch the motoring soul, in which the heart and not the brain makes the purchasing decision. It's precisely because of this passionate element that some of the most beautiful vehicles ever created carry the famous cross-and-snake badge. One such example—and one of the rarest cars to ever wear the name Alfa Romeo—has just come up for sale in the form of a 2017 Alfa Romeo Disco Volante Spyder.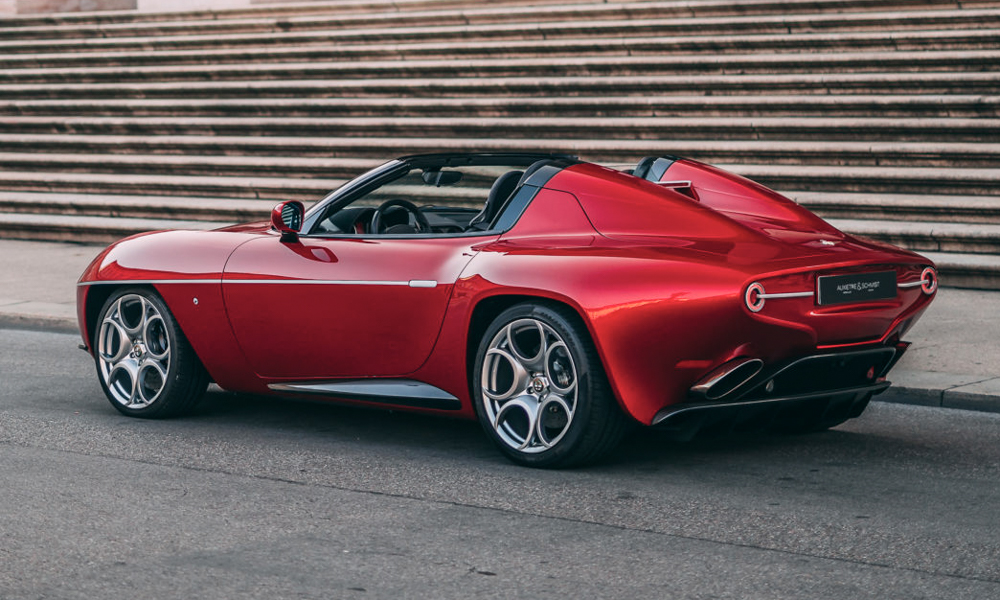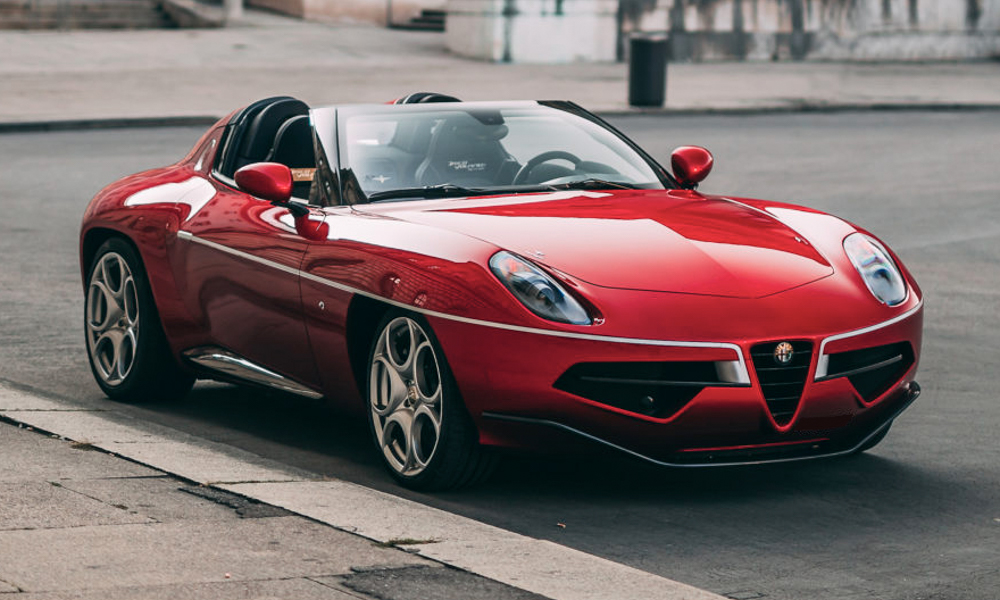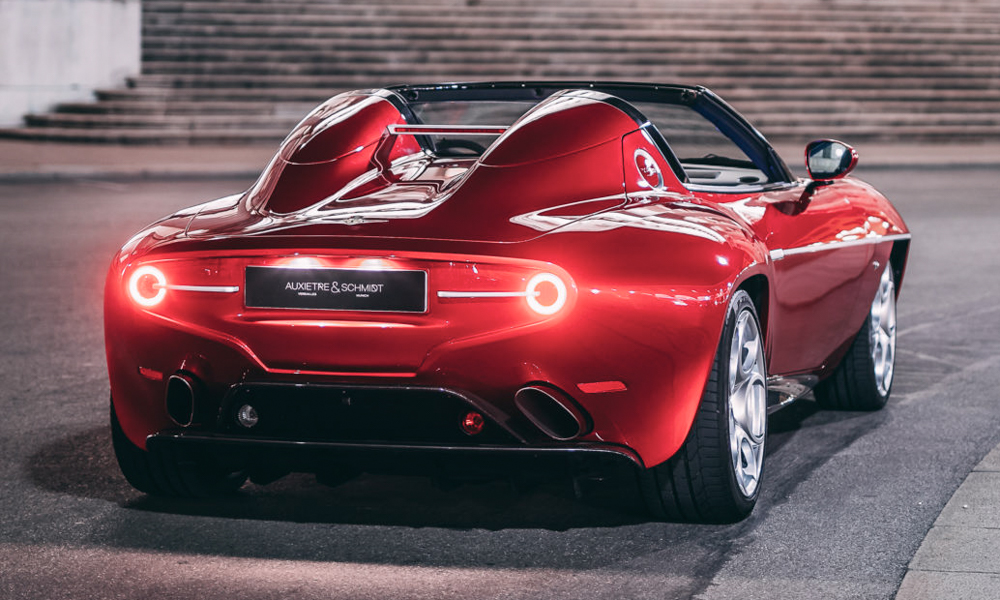 As rare cars go, things don't get much more exclusive than the bella macchina you see pictured here. One of just seven Disco Volante Spyders ever produced (and the last one to leave the workshop of its creator, the famous Carrozzeria Touring Superleggera coachbuilder in Milan), this Italian beauty is currently available for purchase from Auxietre & Schmidt. Underneath that tailor-made bodywork sit the running gear and chassis of an Alfa Romeo 8C Spider, in itself not exactly a common car. The specialists at CTS spent 4,000 man-hours and six months to turn it into a striking homage to the 1952 Alfa Romeo C52 Disco Volante, and this red example is recorded as being number seven of the seven ever made.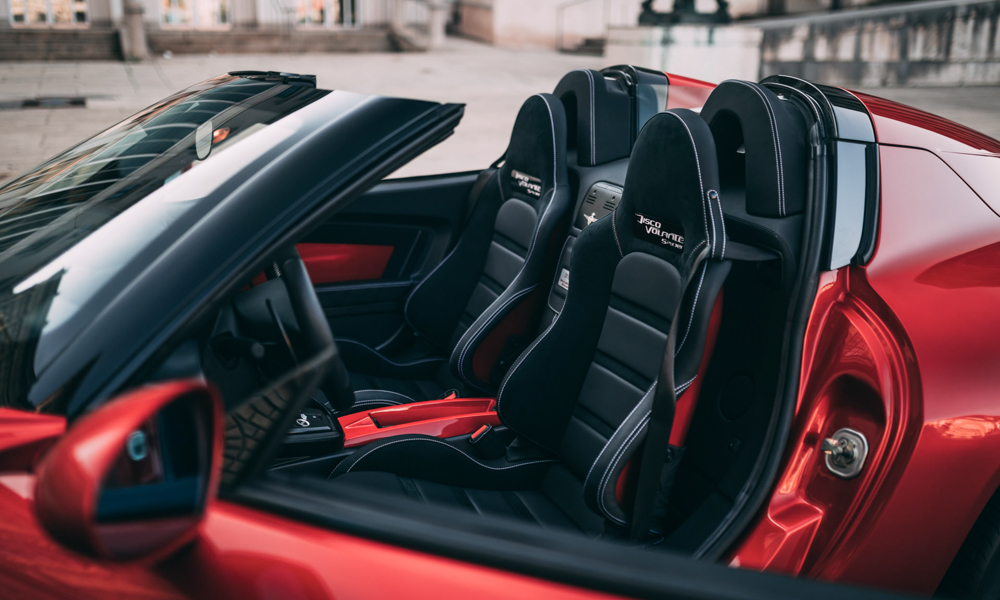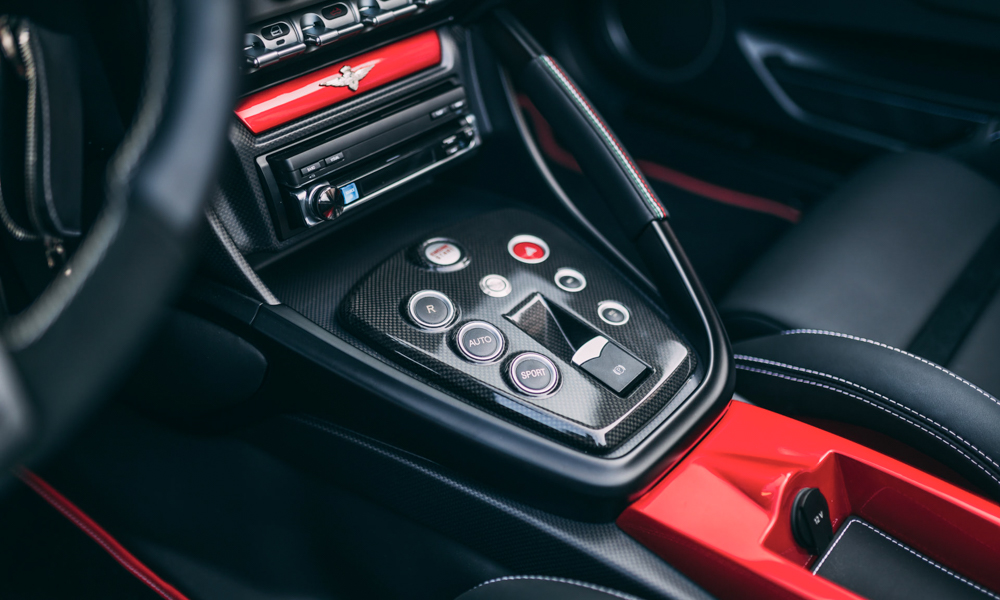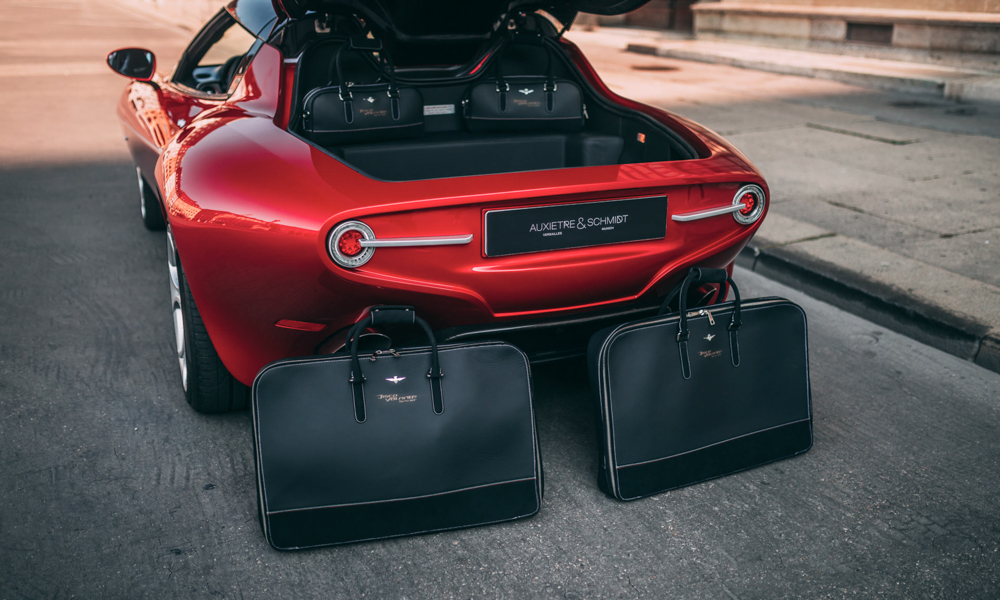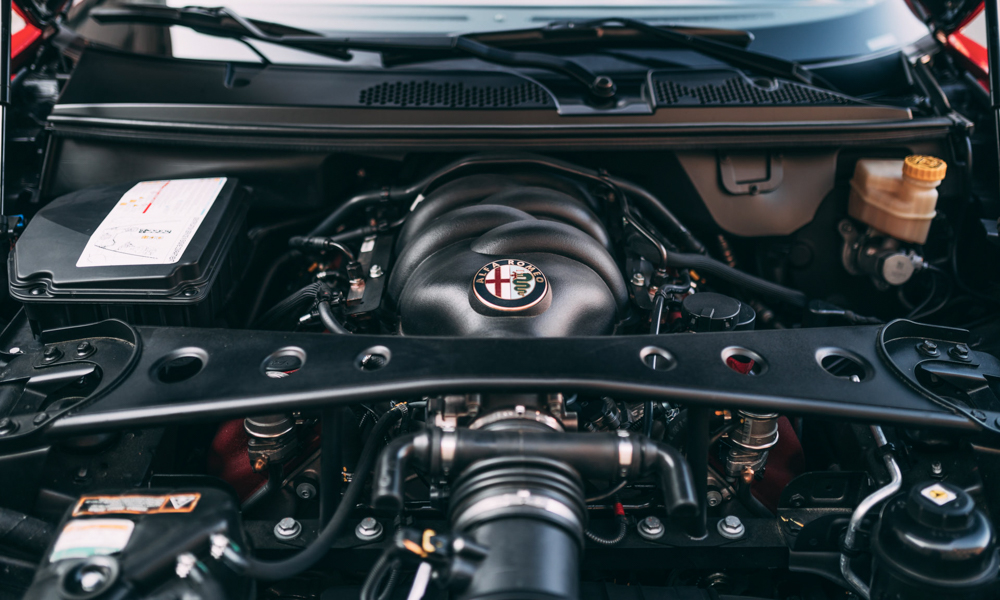 Disco Volante actually means flying saucer in Italian, and the original car did indeed look a little bit like it could equally be piloted by a human racing driver or a space alien. The reborn version carries some of those original lines but looks more elegant than spaced-out, with this particular example featuring a rich tone of red called Rosso Volcano. It also comes with brushed aluminum brightwork and black leather that features red stitching. The fact that this car is mostly handmade by master coachbuilders doesn't mean manufacturing processes are as old as the company. The firm used many modern parts on the car, such as a single-piece windscreen frame and a cross roll bar member made of structural carbon fiber in order to keep the center of gravity low while providing much needed rigidity and rollover safety.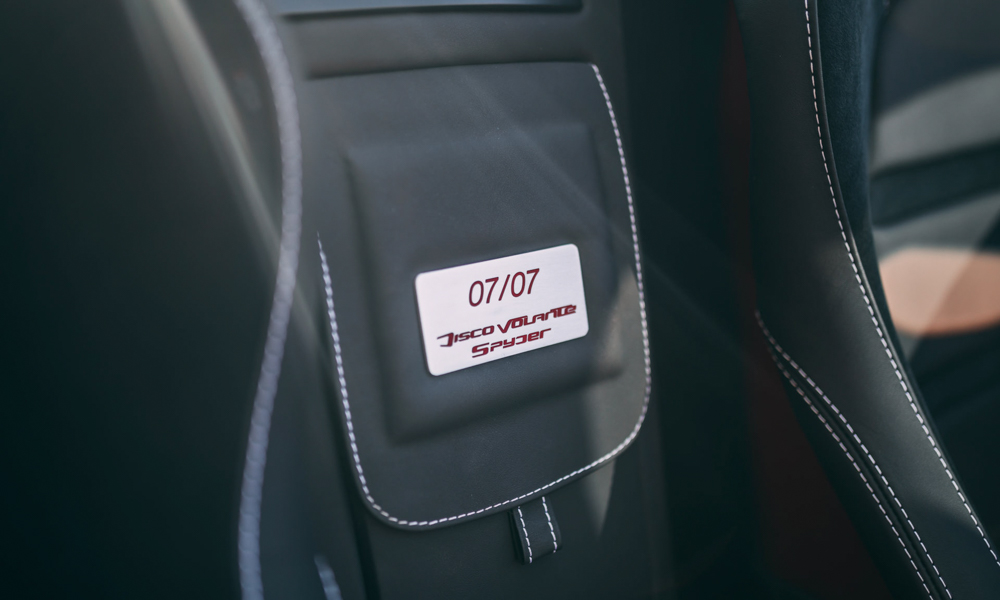 This four-wheeled masterpiece is fully endorsed by Alfa Romeo itself and comes powered by a Ferrari-designed 4.7-liter V8 engine that sends 444hp and 480Nm to the rear wheels with the help of a six-speed sequential transmission. Whoever owned it used it sparingly, and the odometer reads a mere 3,530km. If you now wonder how much so much Italian sexiness will set you back, then we'll have to disappoint you. The price is given only on a per-request basis, which is posh speak for "so-eye-wateringly-high-you-likely-can't-afford-it." We can take a good guess, though. Seeing as a normal Alfa 8C Spyder—which was limited to just 500 units—already sells for around $300,000 (P14.4 million) on the open market right now, it's safe to say that this beauty will book in at somewhere north of $500,000 (P24 million) with ease. Whoever acquires it can enjoy a truly coach-built machine and bask in the admiration of fellow Alfa aficionados.