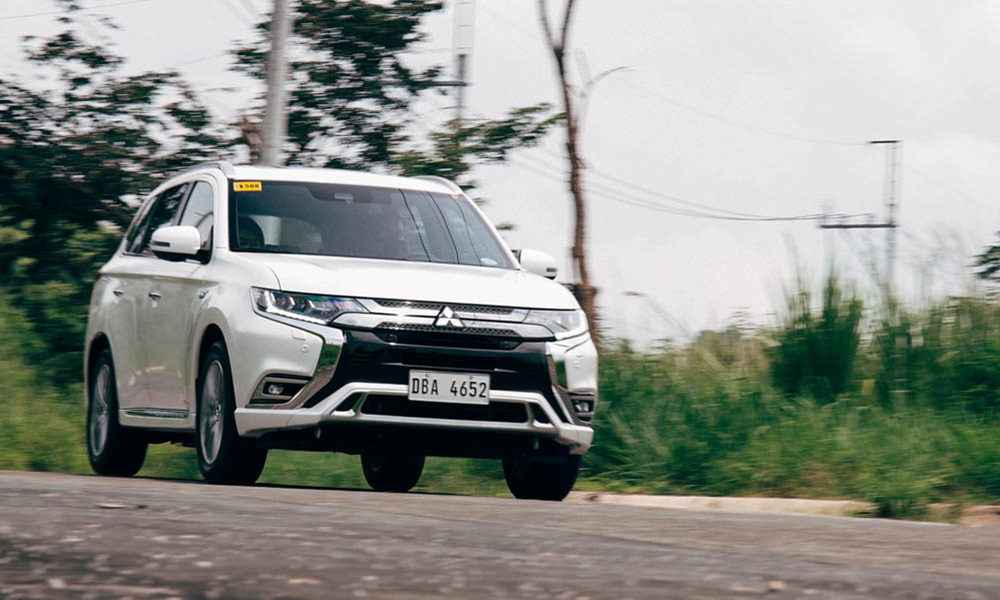 Hybrid cars are often small, quirky novelties on four wheels. Then there is the Outlander PHEV. PHEV stands for plug-in hybrid electric vehicle which means you can top up the car's batteries from the comfort of your own home. It allows you to utilize the full 54km range solely on electric power, depending on your driving style and road conditions.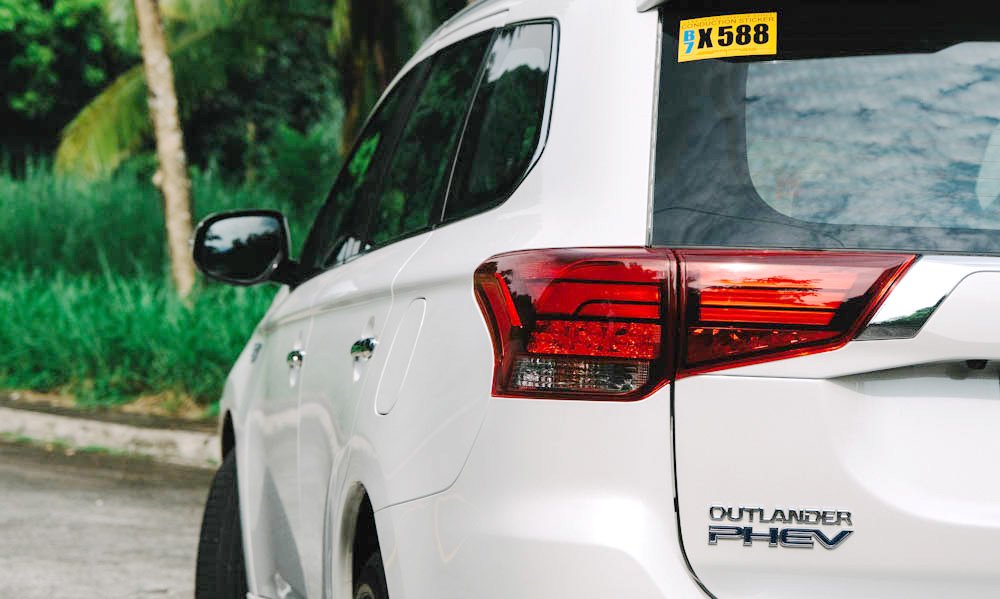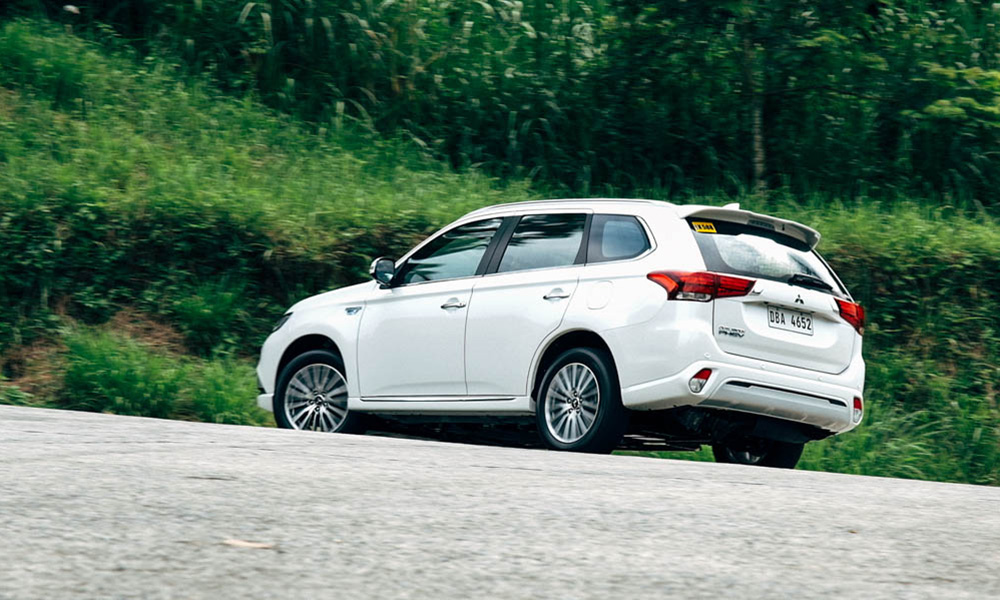 There are some caveats, though. Ideally, you should have a grounding receptacle with a properly earthed third wire. Power supply in your neighborhood must also be consistent as fluctuations in electricity can cause some serious issues with charging. The battery system is a 300V, 12kWh unit that can charge to over 80% capacity from 20% in around 5.5 hours with the wall outlet.
The powertrain is a combination of a 2.4-liter gasoline engine producing 126hp and 199Nm of torque, and and two electric motors: one each for the front and rear axles. The front motor produces 80hp and 137Nm, while the rear motor is good for 94hp and 195Nm. And just in case it isn't obvious, the Outlander PHEV is all-wheel drive so slippery roads shouldn't be an issue.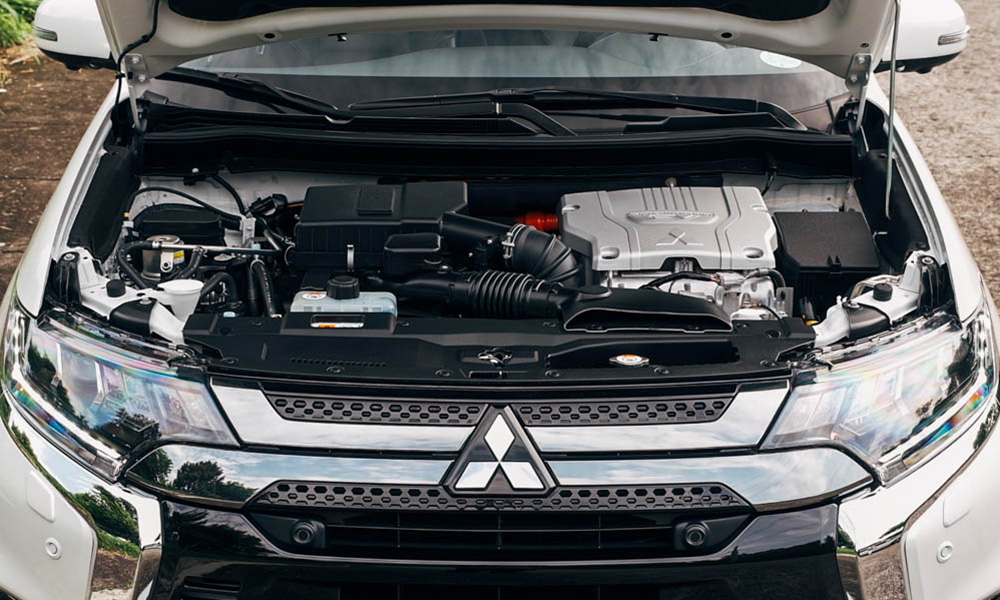 Rolling into showrooms at a shade under P3 million, the Outlander PHEV it is the only plug-in hybrid vehicle currently on the market that can actually suit a family of five with copious cargo space to spare. It is also a very safe vehicle; loaded with driver aids such as adaptive cruise control and blind-spot monitoring, to name a few. The car is admittedly expensive, but the cost of acquisition not that far off from typical seven-seat diesel SUVs that are now coming in at around P2.5 million.
There are three selectable driving modes in the Outlander PHEV: EV mode, series mode (where the gas engine provides juice to both electric motors), and parallel mode (where both the gasoline engine and electric motors deliver power for maximum performance). Stopping power is impressive, as with all EVs and hybrids, thanks to regenerative braking which charges the battery upon deceleration. Interestingly, the paddle shifters are there not to change gears, but to alter the intensity of the regenerative braking system.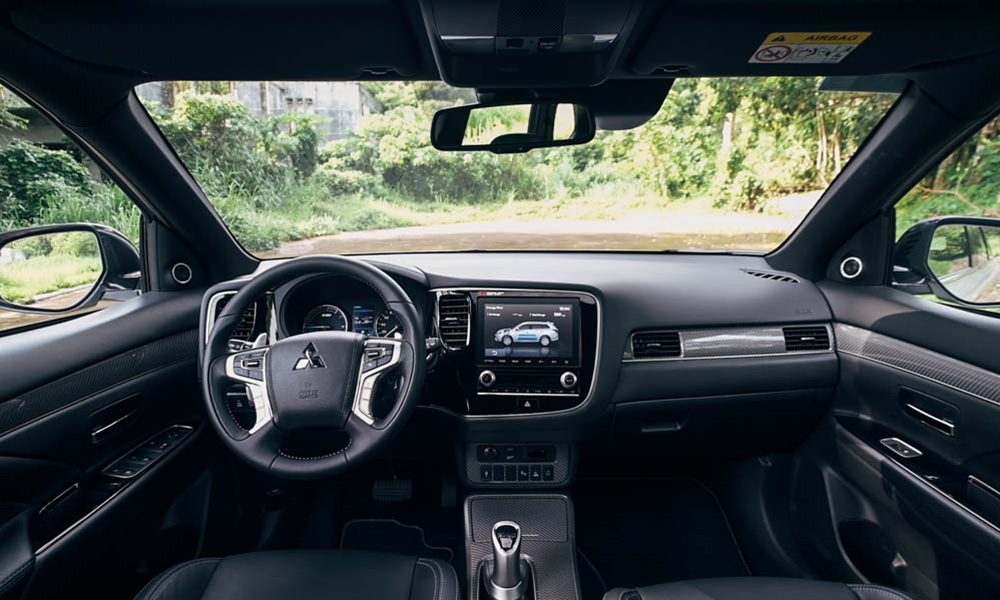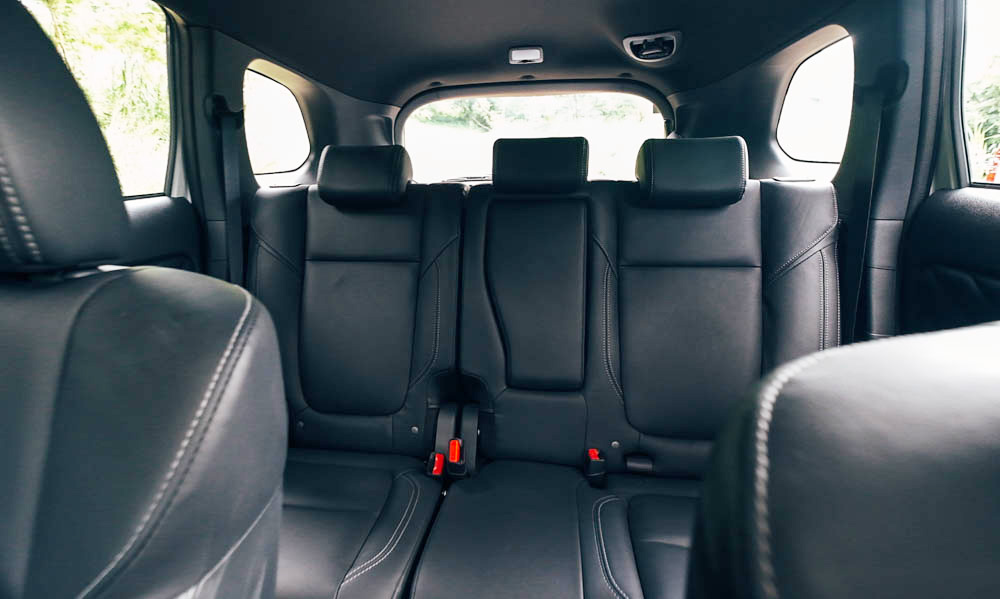 The Outlander PHEV drives surprisingly well. It is no sportscar for sure, but there is an easy, effortless feeling behind the wheel of this hybrid SUV. If you are constantly in a rush, cramming in as many activities, tasks, and chores in a single day through multiple locations, it is hard to beat the Outlander. The sill height is easy on your knees; important when making successive short trips like doing groceries and dropping off the pooch at the vet.
And it truly is fuel efficient. The 9km/L within city limits is pretty decent considering the traffic I went through, but the 40km/L on the highway is impressive. On winding roads, the EV system provides more than enough grunt to rocket the Outlander out of tight corners confidently. Ditto on uphill ascents, where the almost-instantaneous torque delivery makes hill starts effortless.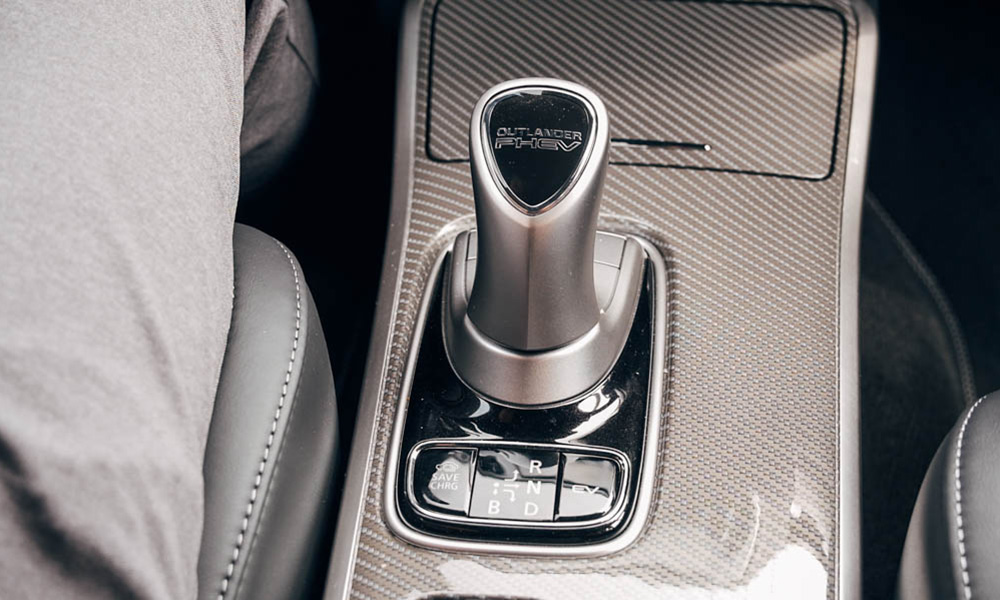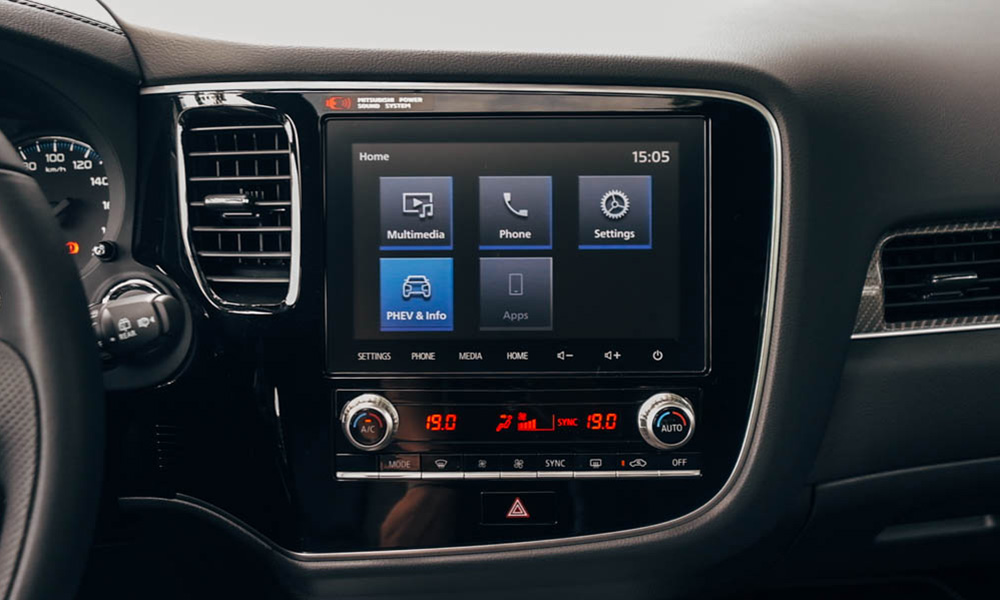 Yes, the Outlander PHEV is not a car for enthusiasts. But consumers, young and old, will appreciate just how seamlessly it integrates itself into our everyday lives just like an old pair of jeans. The Outlander and the technology inside of it is for everyone, in a package that is universally appealing, practical, and versatile for all walks of life.