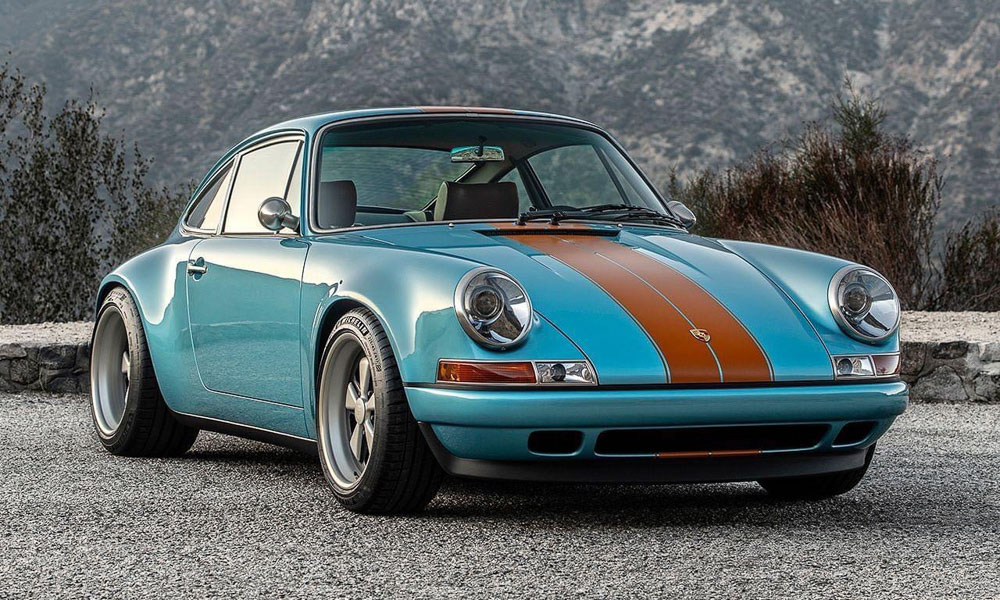 The Singer Vehicle Design workshop based in Los Angeles, California, has been creating stunning masterpieces on every Porsche 911 it gets its hands on since 2009. Recently, the company founded by Rob Dickinson has built a custom 911 for the books.
The Big Sur commission is a 911 creation that will surely please any collector, enthusiast and lover of automotive art all at once.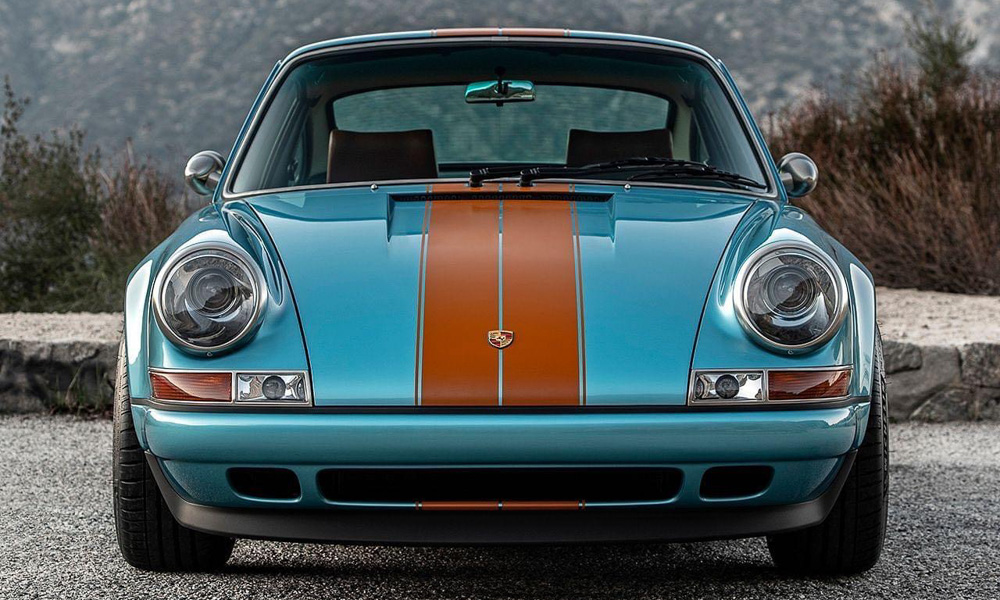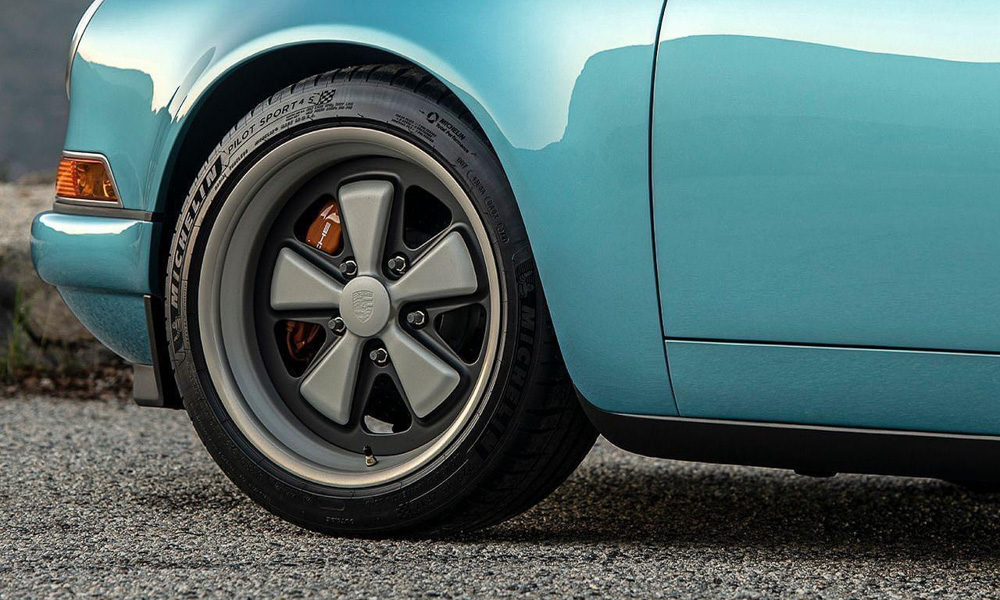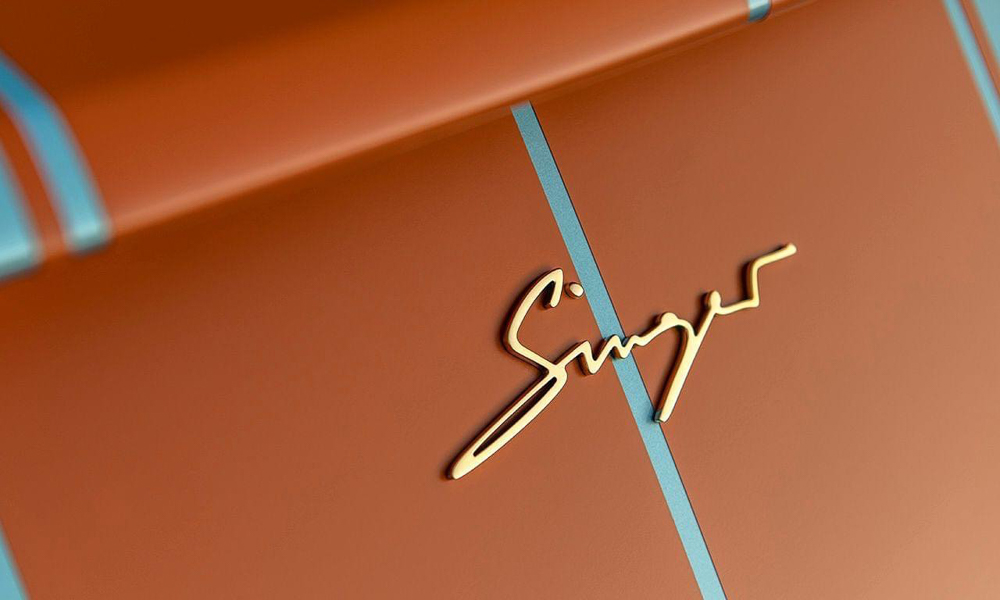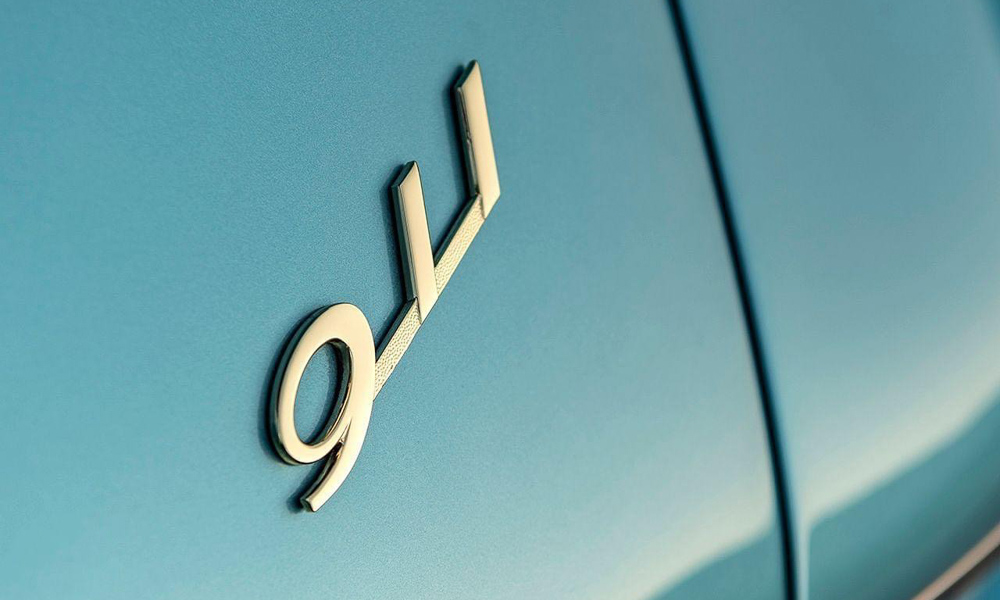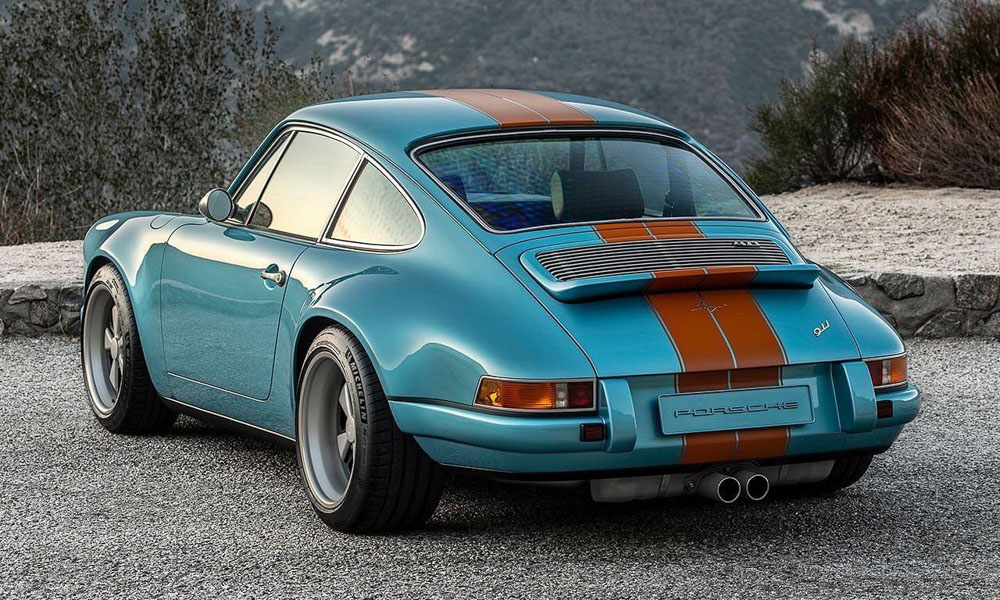 The exquisite exterior of this rear-wheel-drive coupe is beautifully painted in Horizon Blue topped with center stripes in Singer Racing Orange. You'll see this accent color adorn the brake calipers below with white lettering, and they are covered by handsome Fuchs design wheels wrapped in Michelin Pilot Sport 4S tires. Finishing off the paintwork in the rear is brass badging in cursive lettering.
The overall finish instantly reminds us of the Gulf livery colors, but in a more subtle and tasteful tone. Simply gorgeous.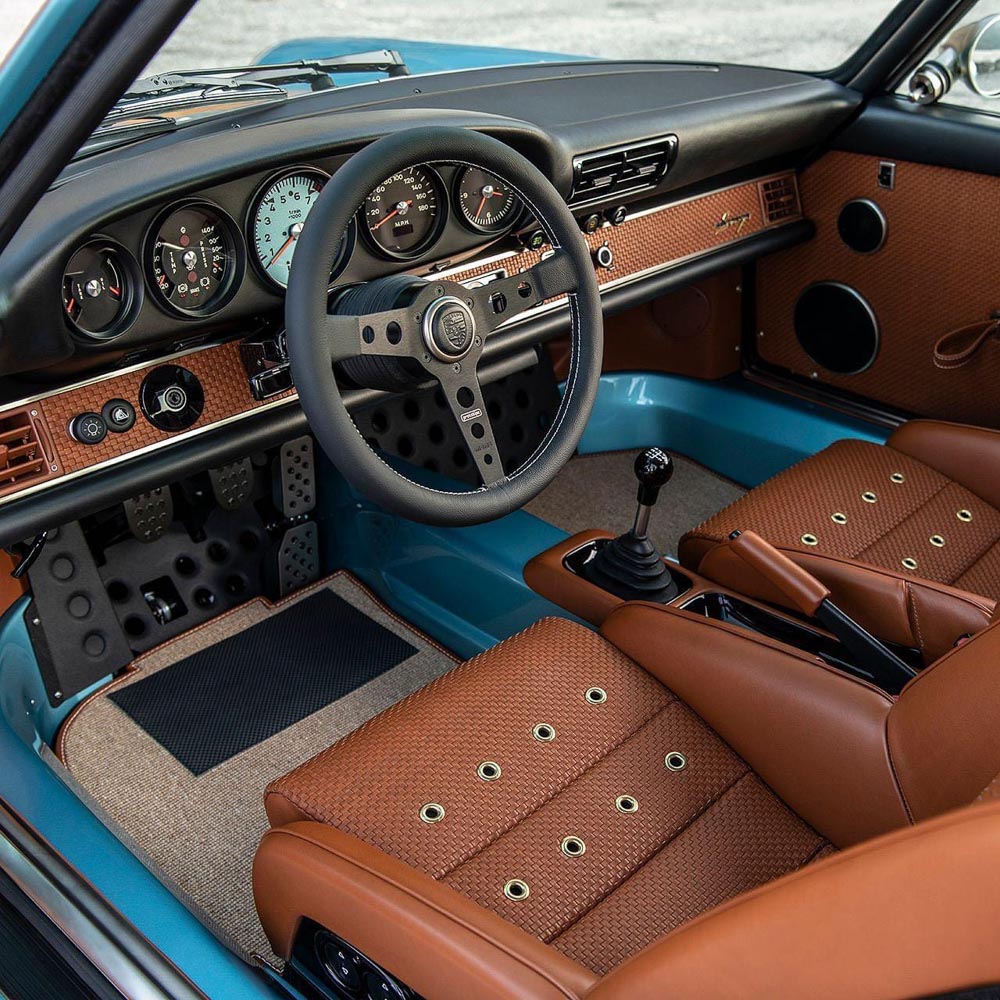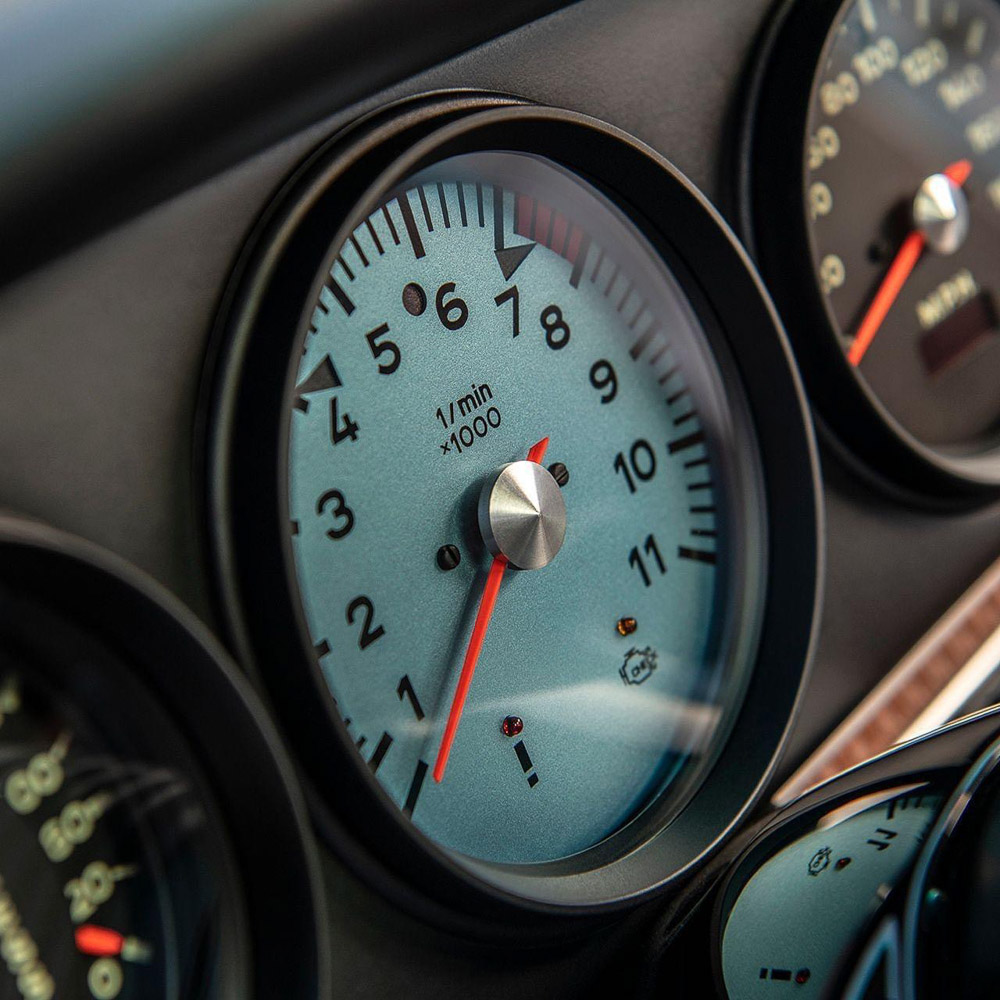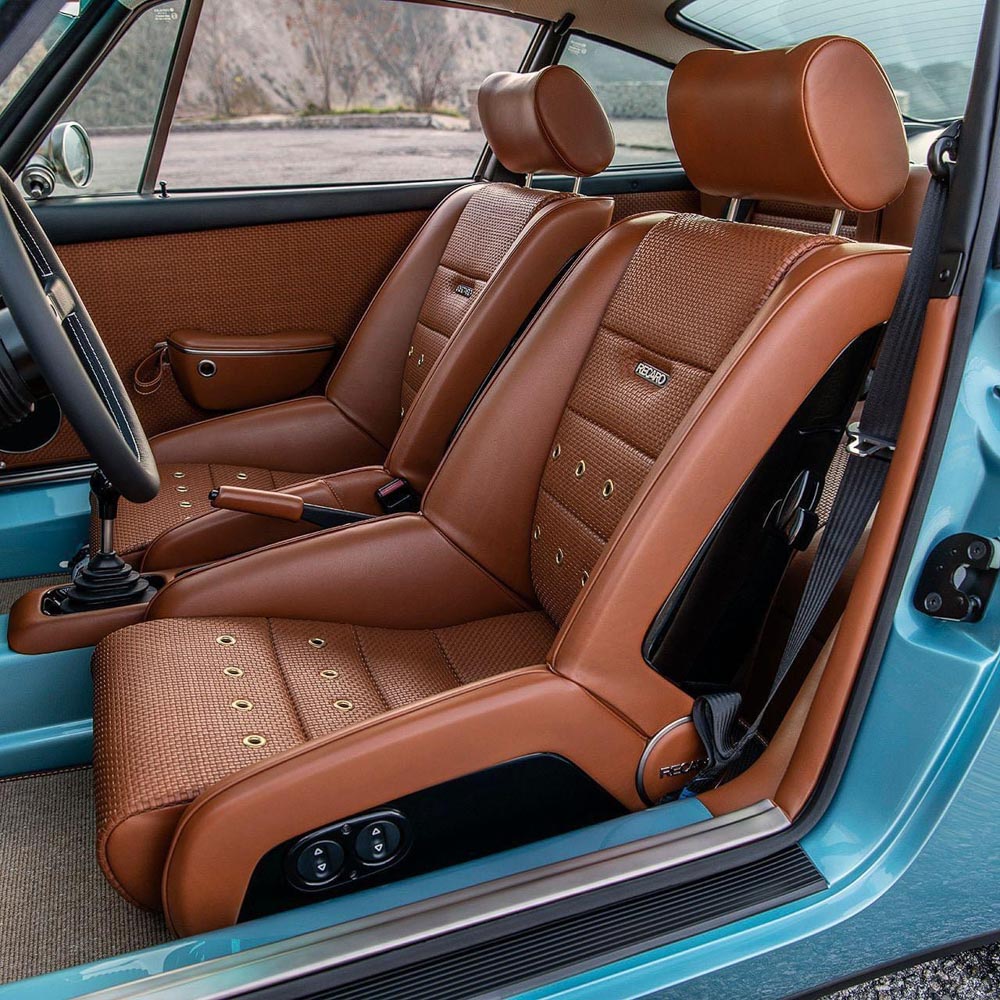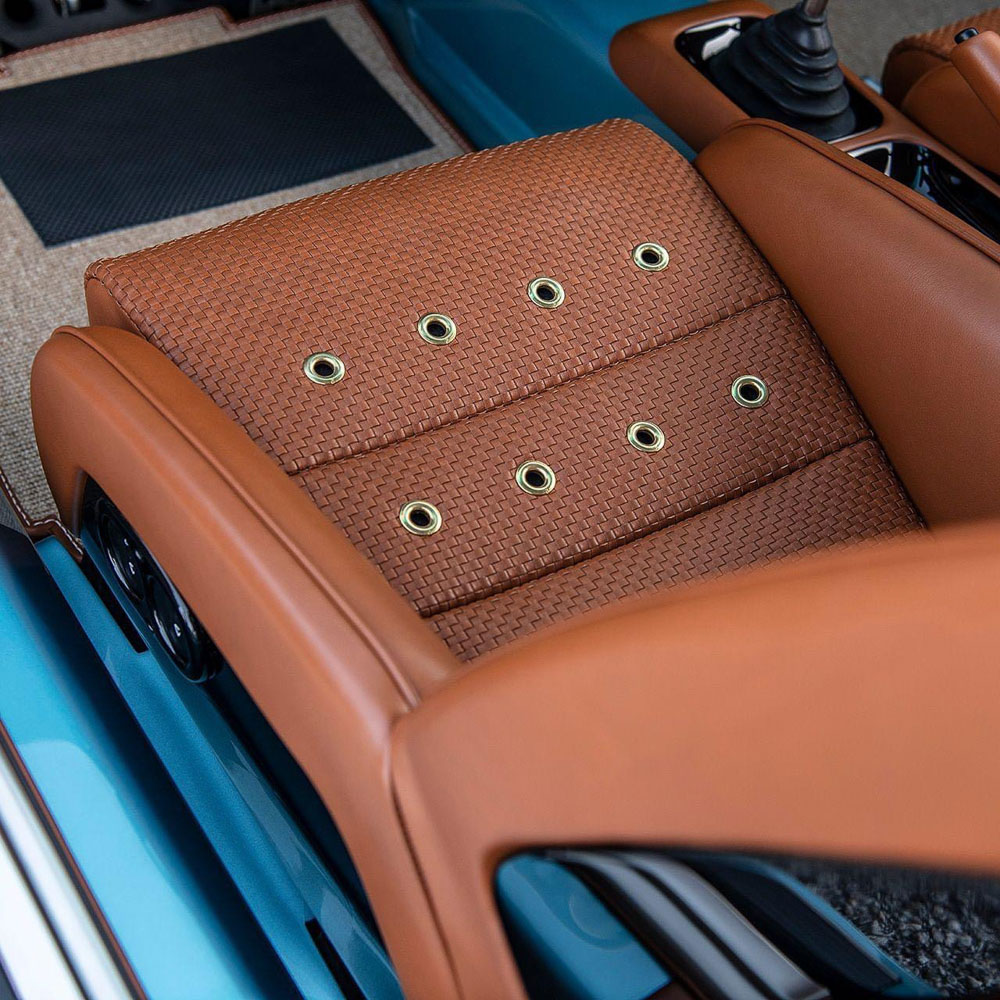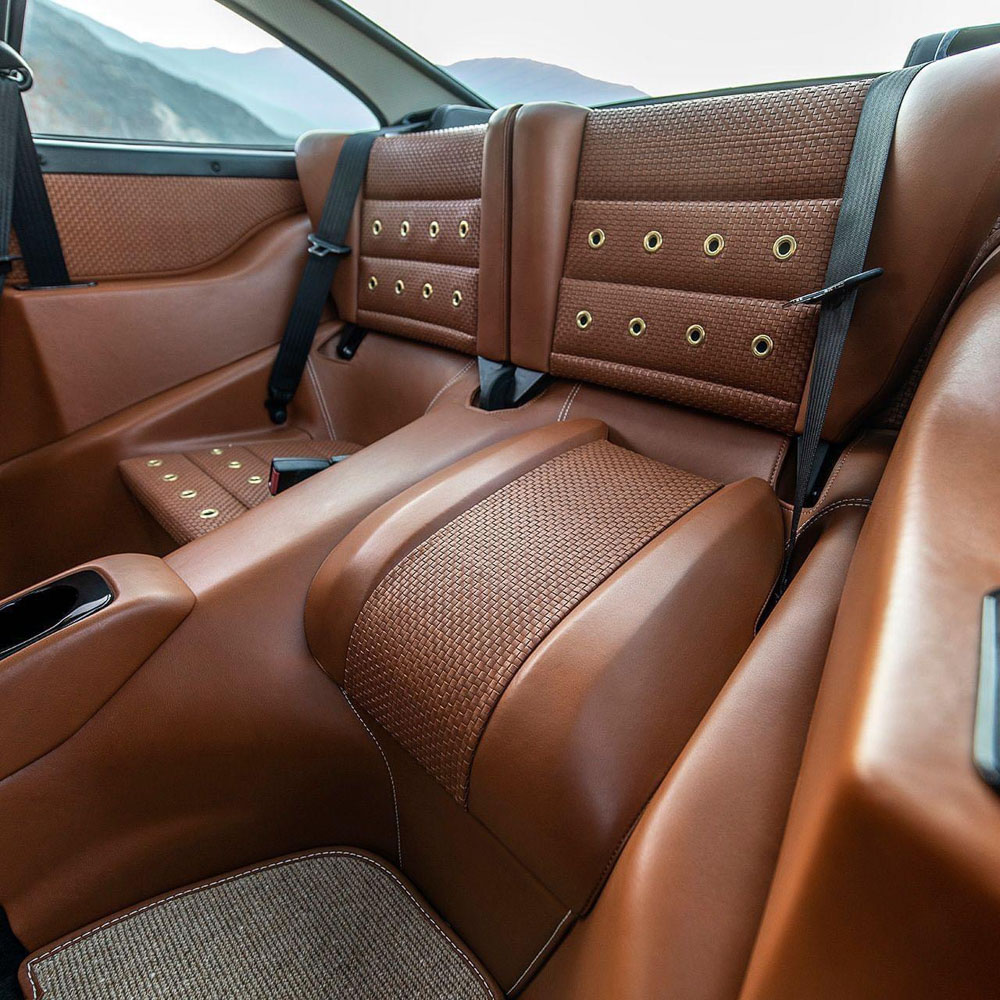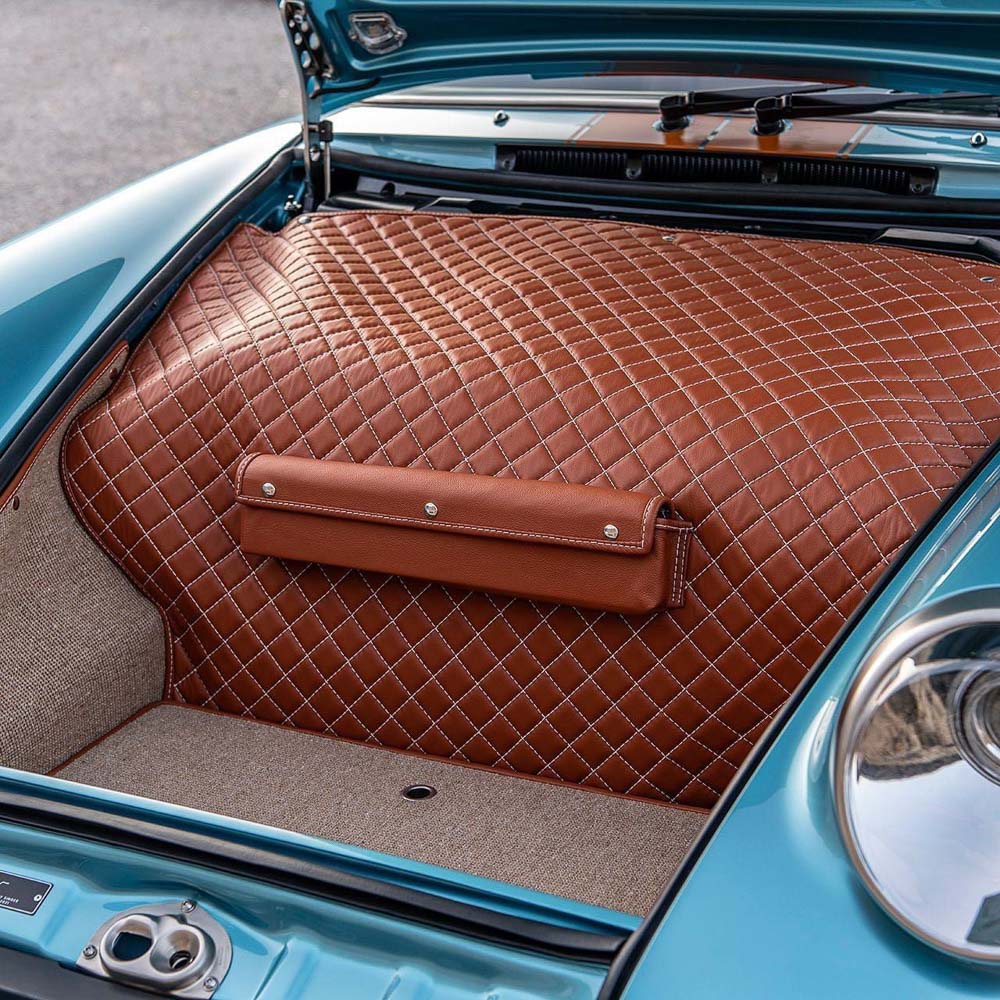 The delicious details continue within Big Sur, showcasing mostly fine Cognac leather lining the seats, the doors, and the lower dashboard. The four-way adjustable electrical sport seats are perfectly executed with leather-weave seat centers, brass grommets, and piano-black seat backs.
The transmission tunnel and sills are painted in Horizon Blue to match the exterior and give a satisfying contrast to the Cognac leather. Furthermore, the front luggage compartment is also executed in Cognac with Alabaster stitching.
Adding pleasure to the driver is the famous center tachometer covered in textured Horizon Blue with black markings. Combined with the black trim of the upper dashboard, the cabin is definitely fabricated to impress even the most discerning of tastes.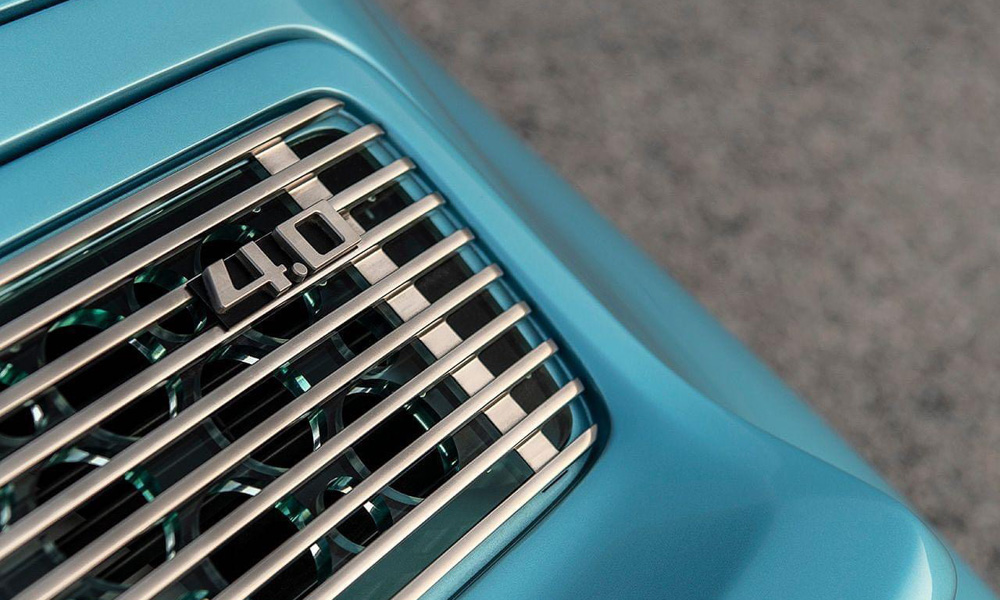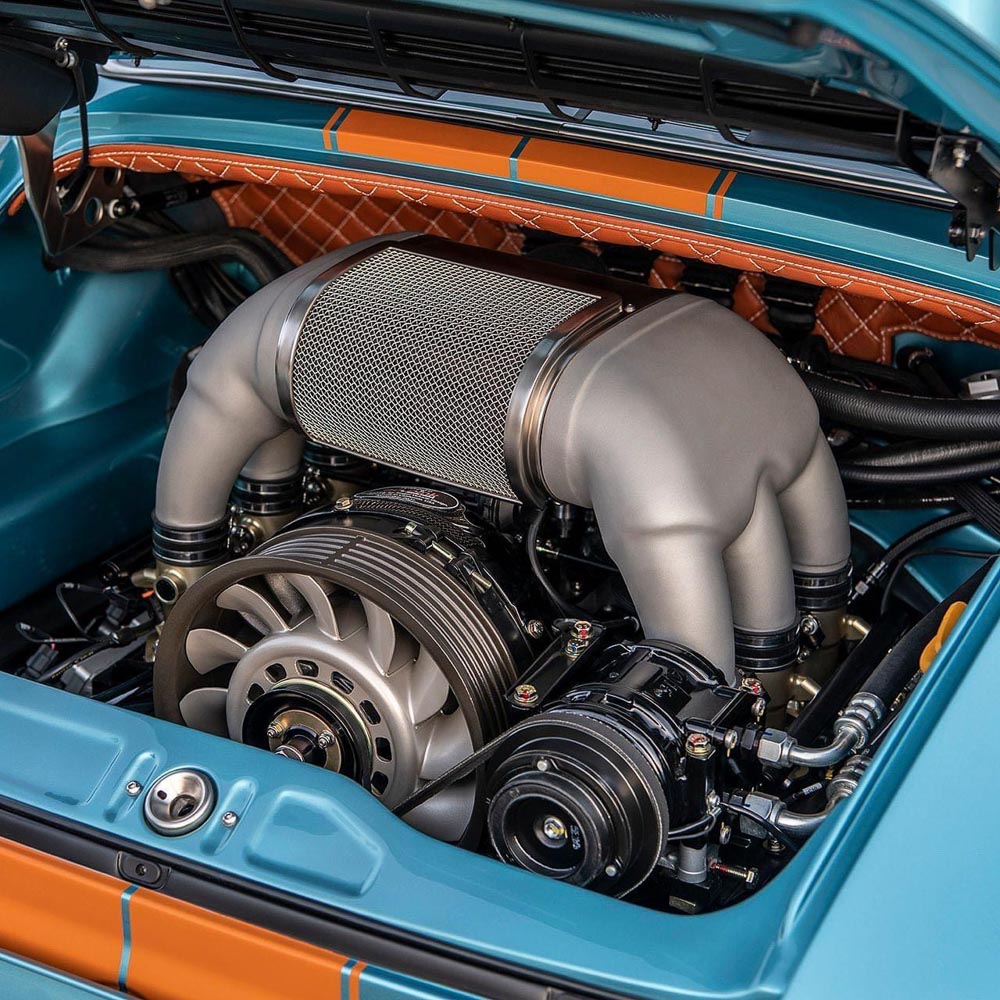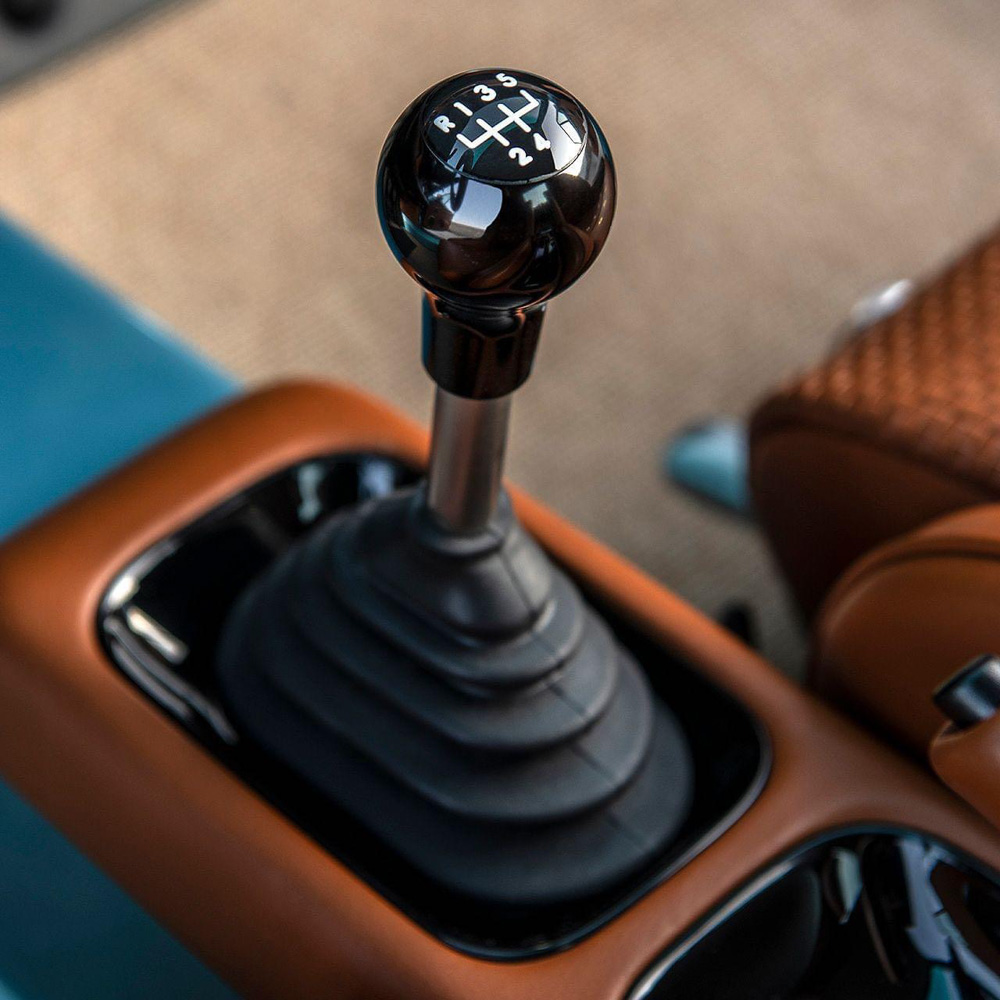 At the beating heart of this soulful design is a naturally aspirated 4.0-liter, air-cooled flat-six mill mated to a proper five-speed manual transmission. The engine is lined with a ceramic plenum finish and housed in a bay complemented by diamond-quilted Cognac leather matching the cabin and the boot.
The 911 Big Sur certainly looks like a keeper for any car connoisseur in an age where we're inevitably transitioning toward electrified vehicles. We can only imagine what it's like to experience such a build and drive it along the winding California coastline. We reckon the drive alone should warrant a celebratory cigar paired with the finest scotch.
A toast to the lucky owner.