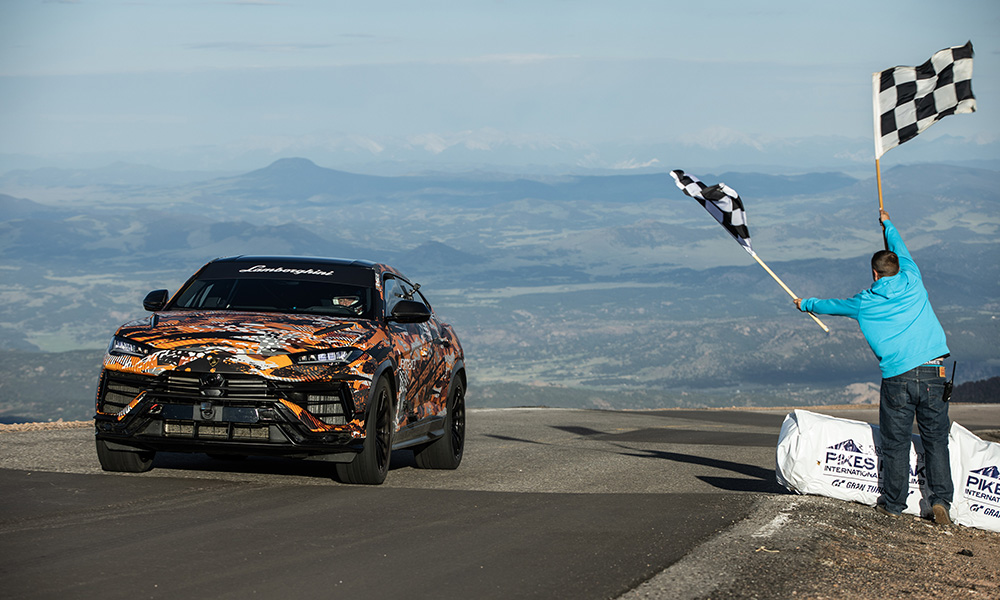 While the upcoming new Lamborghini Urus hasn't been launched yet, the current version has just set a new record for production SUVs at Pikes Peak. Behind the wheel was Simone Faggioli, who drove a camouflaged Urus up the track spanning 20km with 156 turns and a climb of 1,439m to set an official time of 10:32.064.
While most of the Urus was stock, the cockpit was modified with a roll cage, a race seat with a six-point harness, and a fire extinguisher to comply with the safety regulations of Pikes Peak. The power from the twin-turbo V8 engine was delivered to the road with semi-slick tires based on the Pirelli P Zero Trofeo R.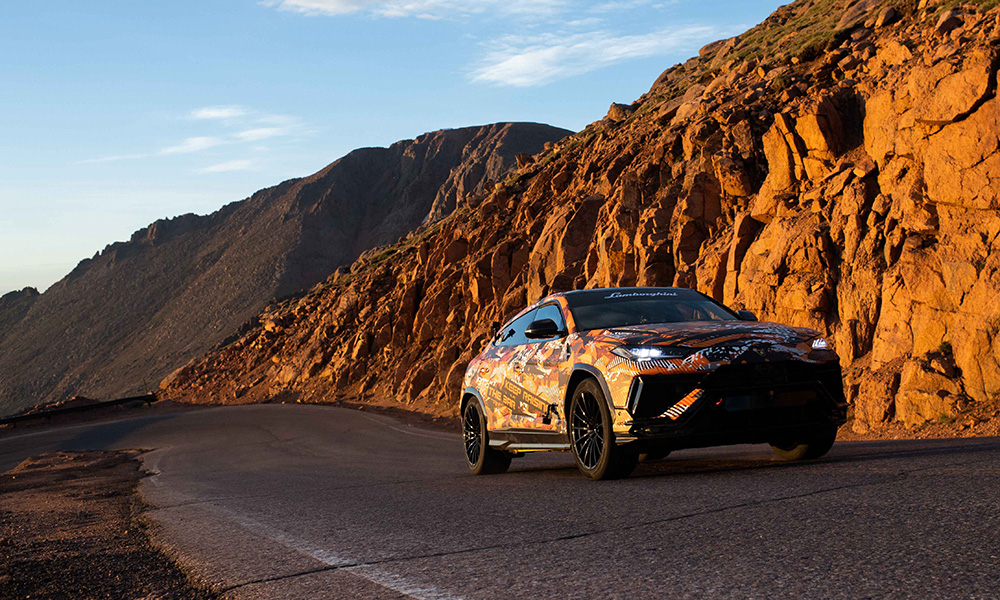 "The decision to test ourselves at Pikes Peak reflects the Lamborghini spirit of 'expect the unexpected,' and demonstrates the outstanding performance of the new Urus model to be presented shortly," said Rouven Mohr, Lamborghini chief technical officer. "Pikes Peak is the most famous hill-climb event in the world, as well as being extremely challenging for the car: The uneven track layout tests the chassis' balance; the significant altitude differences stress the powertrain; and the weather conditions can change very rapidly between start to finish."
The new Lamborghini Urus will be unveiled in mid-August, so we can expect the Italian brand to be bragging about this new record.