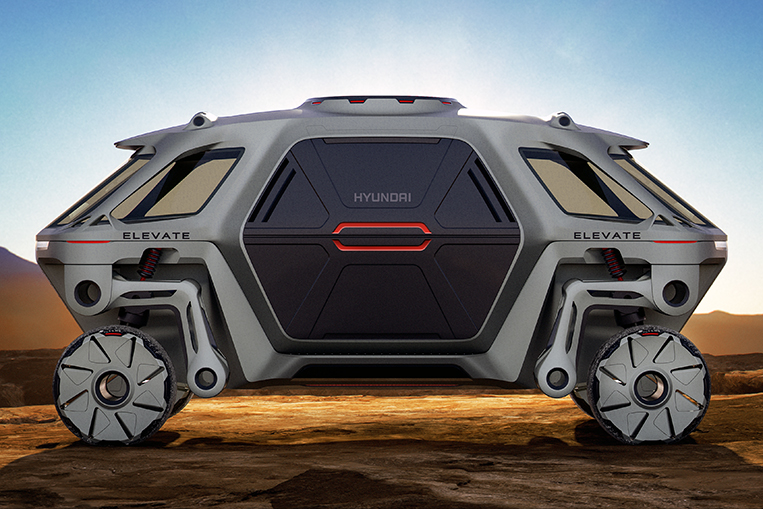 The car you see above is the Hyundai Elevate, a walking car concept that's being shown by the Korean automaker at this week's Consumer Electronics Show (CES) in Las Vegas. It is being hailed as the Ultimate Mobility Vehicle, or UMV for short. In Drive mode, it has regular wheels and can run at normal highway speeds. But when road conditions make it impossible for ordinary automobiles to carry on, the Elevate makes use of its robotic legs that boast "five degrees of freedom."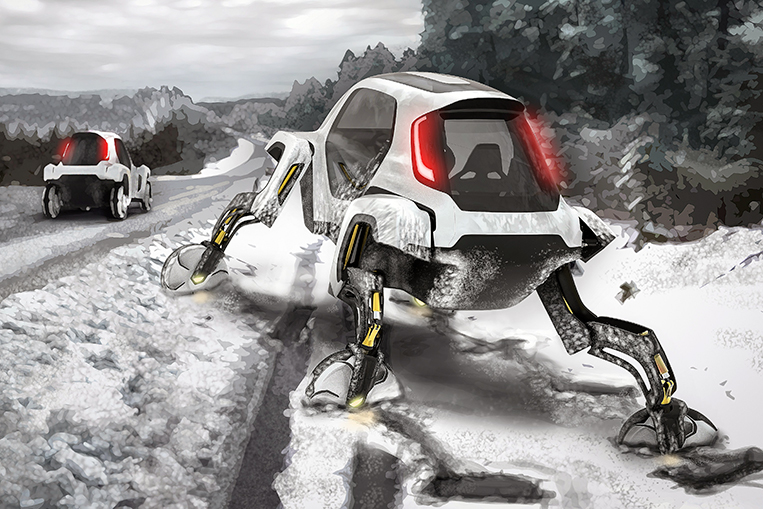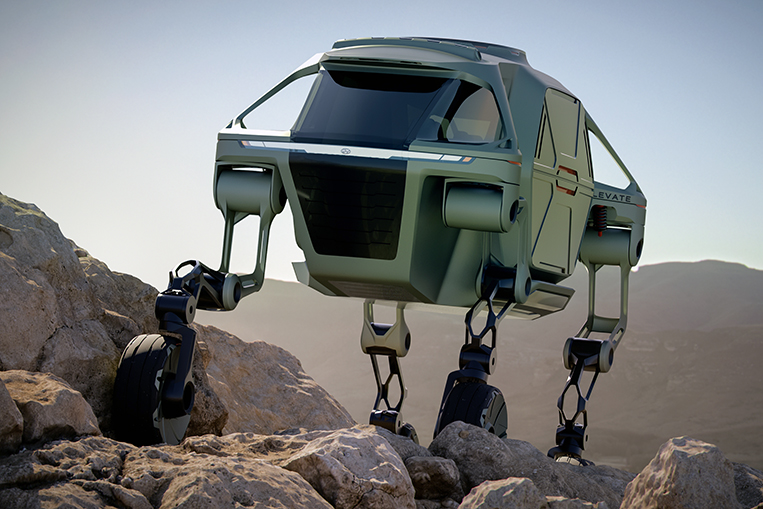 According to Hyundai, the Elevate can "climb a 5ft wall, step over a 5ft gap, walk over diverse terrain and achieve a 15ft-wide track width, all while keeping its body and passengers completely level." It is being developed alongside the company's modular EV platform, with the obvious goal of helping move people during emergencies—especially in the event of a natural disaster.
"When a tsunami or earthquake hits, current rescue vehicles can only deliver first responders to the edge of the debris field," Hyundai vice president John Suh is quoted by the press statement as saying. "They have to go the rest of the way by foot. The Elevate can drive to the scene and climb right over flood debris or crumbled concrete. But this technology also goes well beyond emergency situations. People living with disabilities worldwide that don't have access to a wheelchair ramp could hail an autonomous Hyundai Elevate that could walk up to their front door, level itself and allow their wheelchair to roll right in. The possibilities are limitless."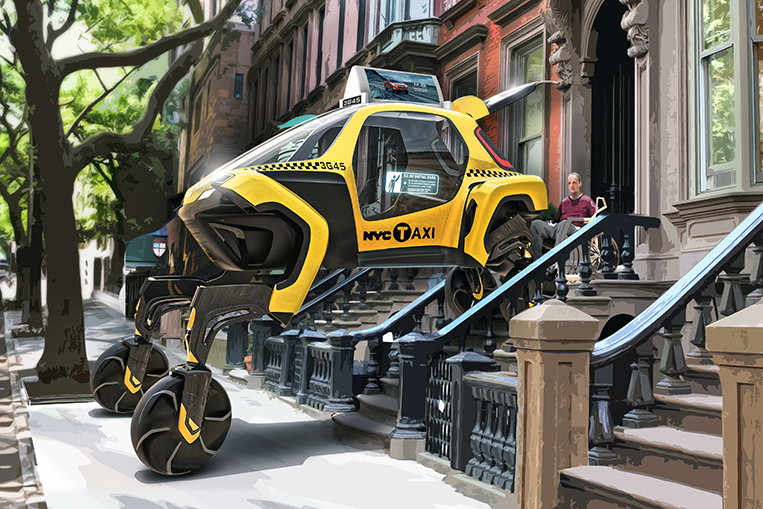 Hyundai claims that the Elevate concept vehicle benefits from "the latest in electric actuator technology," and that its design is "uniquely capable of both mammalian and reptilian walking gaits."
Imagine a compact All-Terrain Armored Transport (AT-AT) from Star Wars that functions to save human beings instead of annihilating them.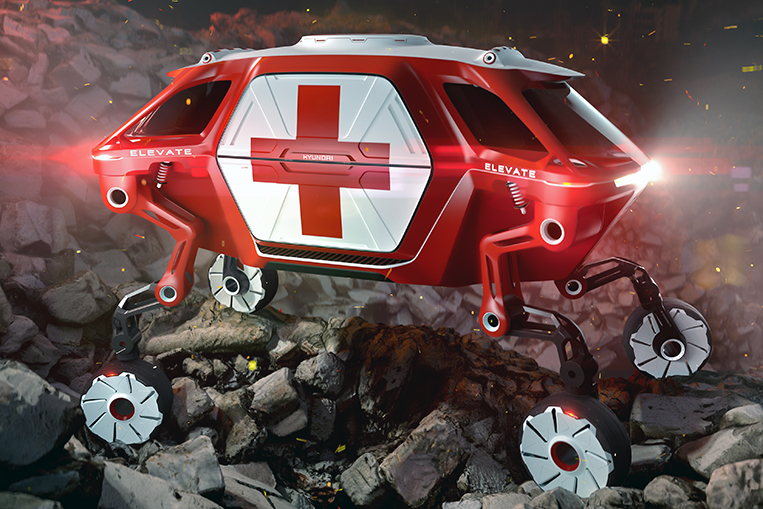 Now, before you dismiss the Elevate as merely some sci-fi figment of Hyundai's imagination, know that this project is getting closer to reality, with the car manufacturer revealing that it has been working on the concept vehicle for almost three years now. Hyundai, in fact, considers this part of its "various last-mile technologies."
Let's just hope we'll live long enough to see and ride in one.