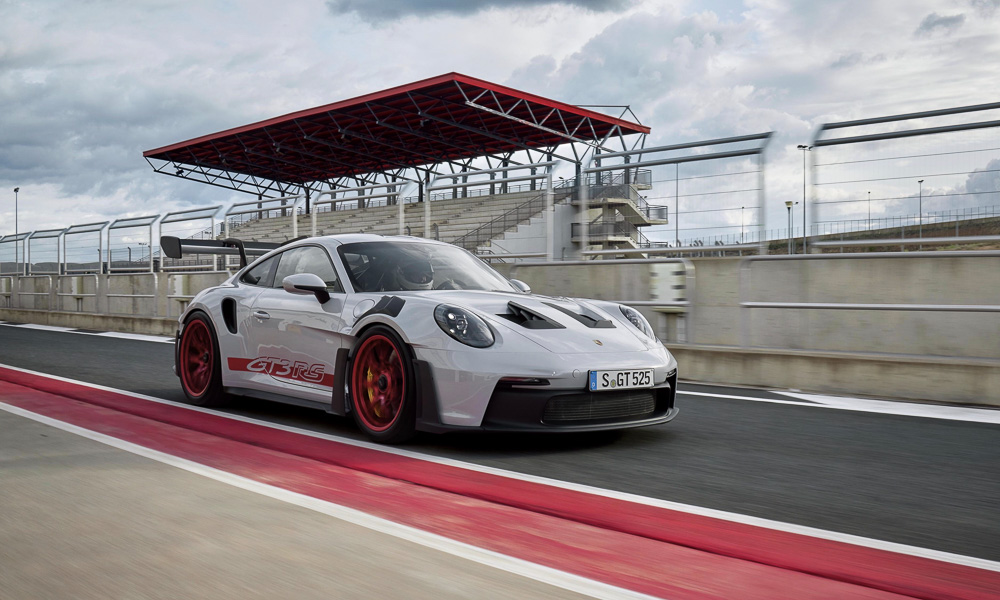 Porsche has unveiled the all-new 992-generation GT3 RS. And the changes are evolutionary as per tradition, making for huge changes.
As with a proper race car, thermal management and aerodynamics are key to building a high-performance vehicle that can run at optimal levels consistently and for prolonged periods of time. For the 992 GT3 RS, Porsche engineers focused on aerodynamics. For the first time, the GT3 RS's swan-neck GT wing with dual elements is higher than the roofline and is fitted with a dynamic drag reduction system similar to the most advanced Formula 1 race cars.
The swan-neck wing stands help manage airflow better both on top of and beneath the wing element creating less drag and smoother flow past the wings, which further adds stability. This is why all modern production-car-based race cars now utilize this wing-stand arrangement.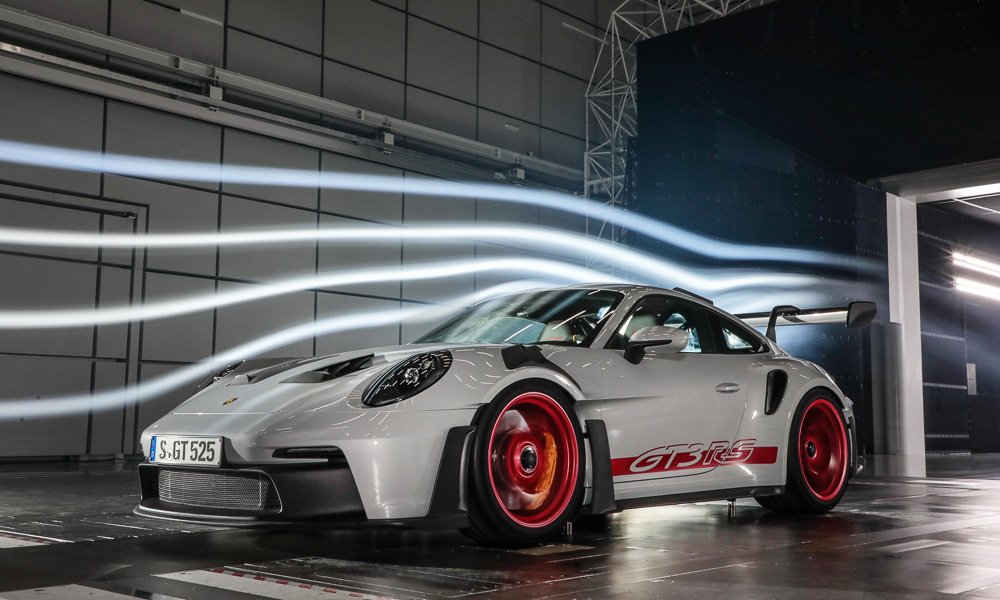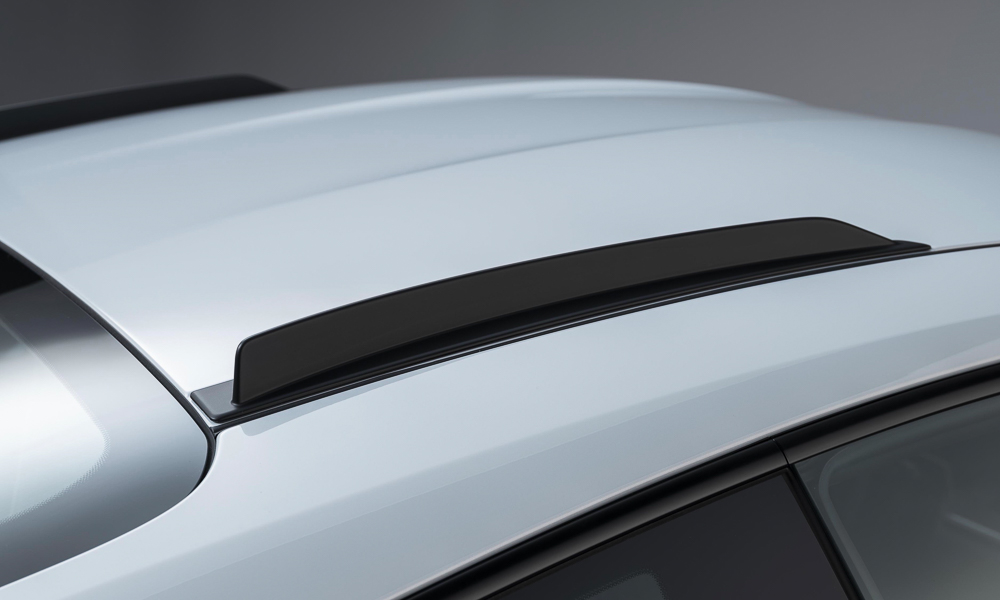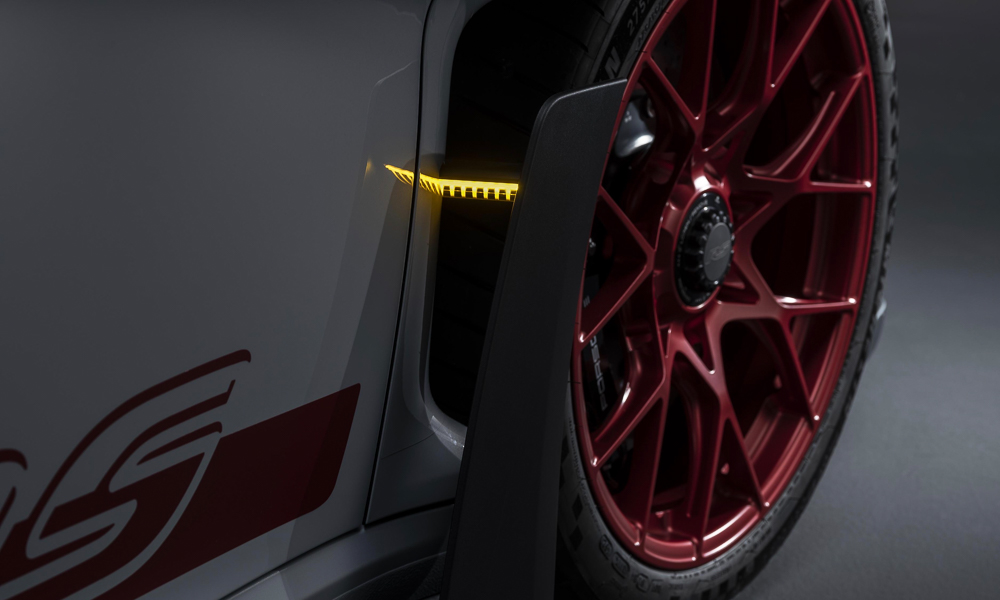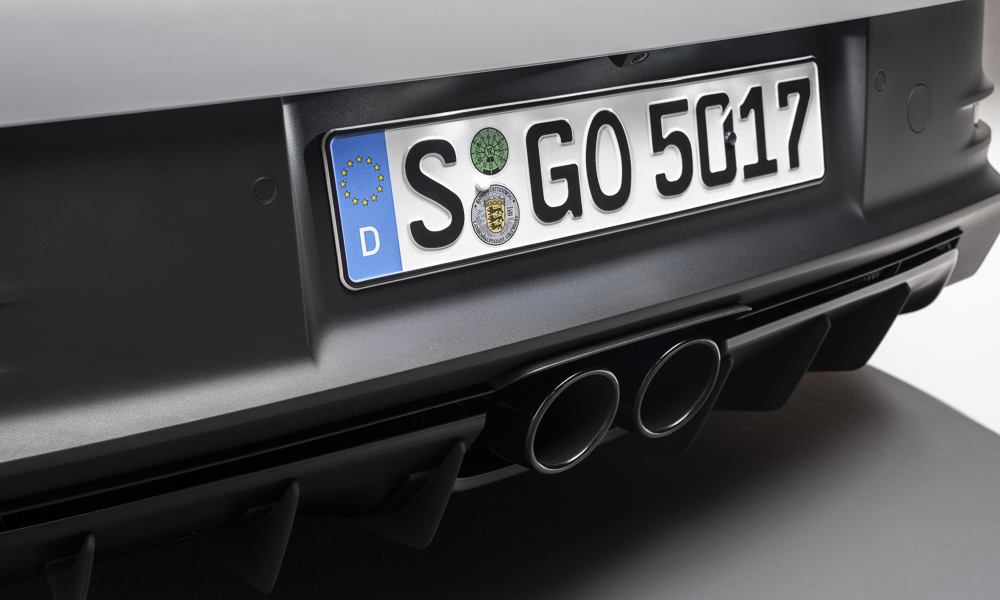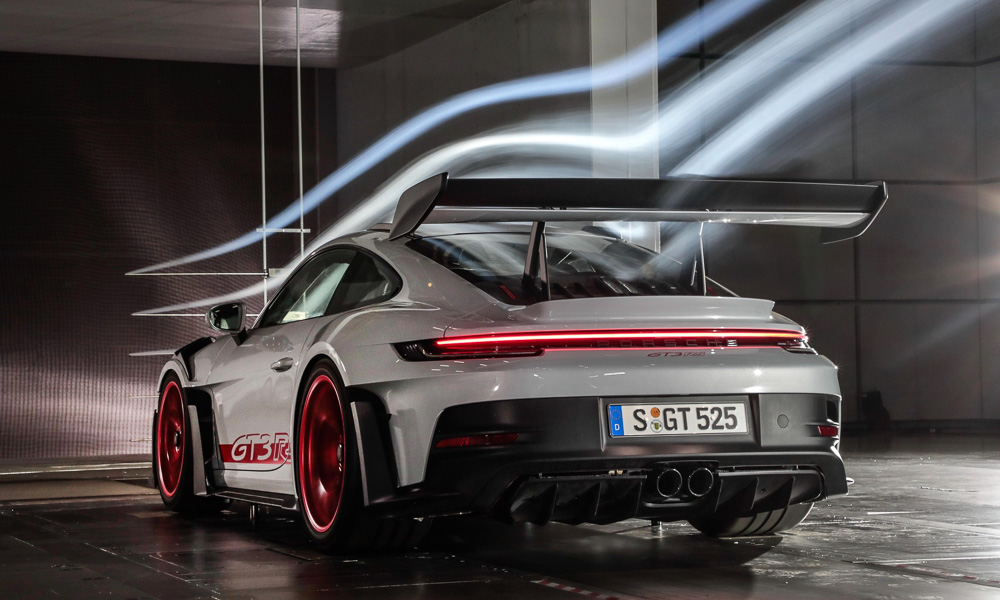 Side blades fitted behind the front wheels help direct airflow outward in a uniform pattern from the fenders, reducing turbulence and lift from the front axle. Louvres fitted on top of the front fenders further extract turbulent and drag-causing air normally trapped on the wheel fenders, and would cause more instability and lift at speed.
The front bumper has a plethora of vents and a proper front splitter that redirects air to help cool the large centrally mounted and slanted radiator, a departure from the twin side-mounted radiators on previous GT3 and GT3 RS models. Porsche used this arrangement on the Le Mans-spec 911 RSR and the WEC GT3-spec race cars to devastating positive effect, and is keen to use it on its road-going high-performance variants.
The openings at the rear fenders are meant to help pull in charge air to drag out more air trapped in the engine bay from underneath and from the side blades of the car, once again in an effort to manage airflow, reduce lift, and add stability.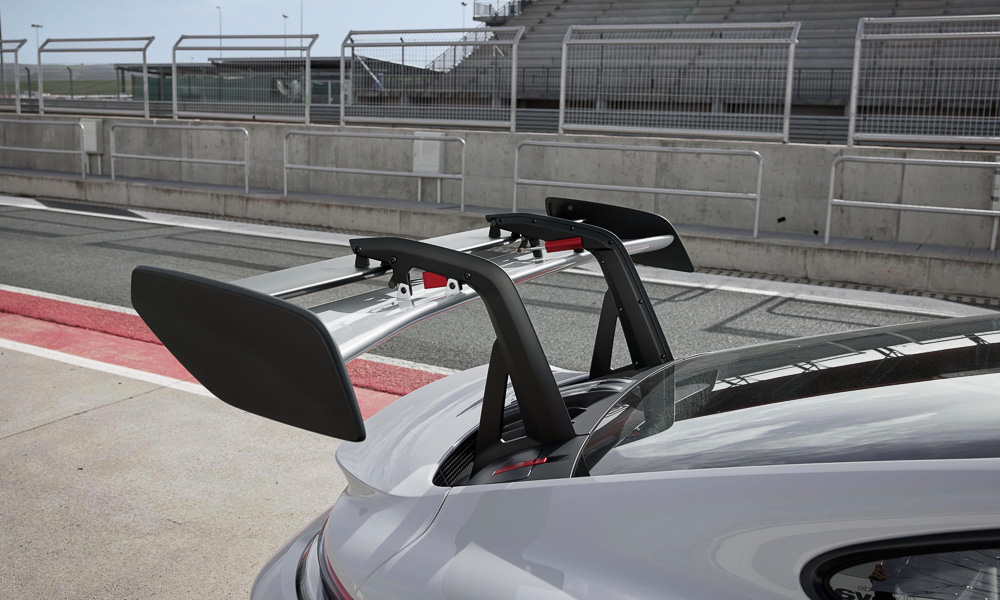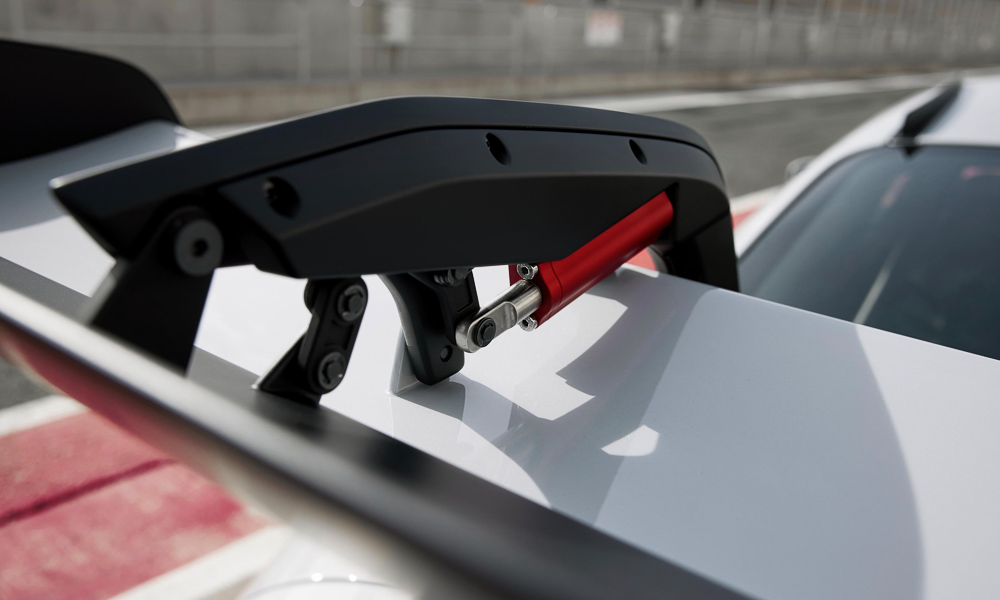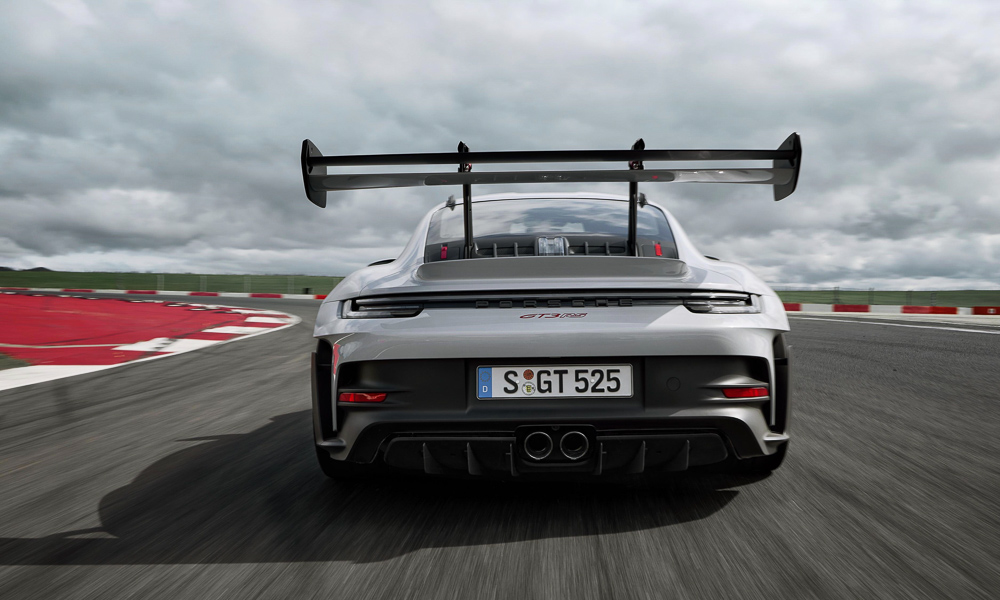 Continuously adjustable wing elements in the front plus the aforementioned rear wing and a rear diffuser provide a hefty 409kg of downforce, generating twice as much as the previous-generation 991.2 GT3 RS predecessor at a moderate 200km/h. At 285km/h, total downforce increases to a massive 860kg. That's almost as much weight as a typical A-segment compact car, to put things in perspective.
The DRS function is activated by a switch in the cabin, reducing drag for better terminal velocities on tracks with long straightaways (think the trio of Mulsanne Straights at Le Mans, the main straight at Fuji Speedway, or the sweeping Kemmel Straight at Spa after Eau Rouge and Radillion), plus an airbrake function that automatically activates under emergency braking maneuvers from high speeds.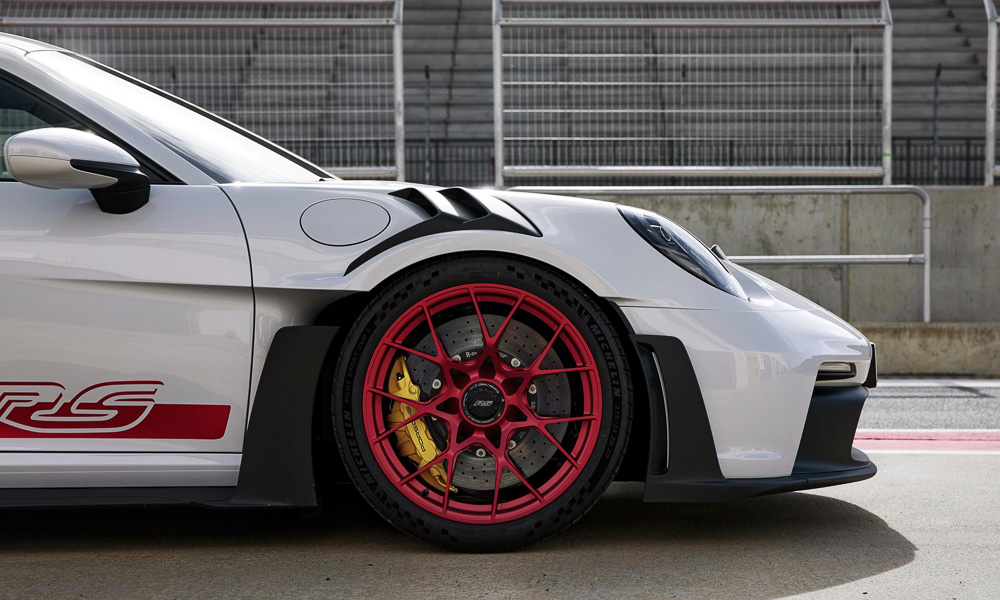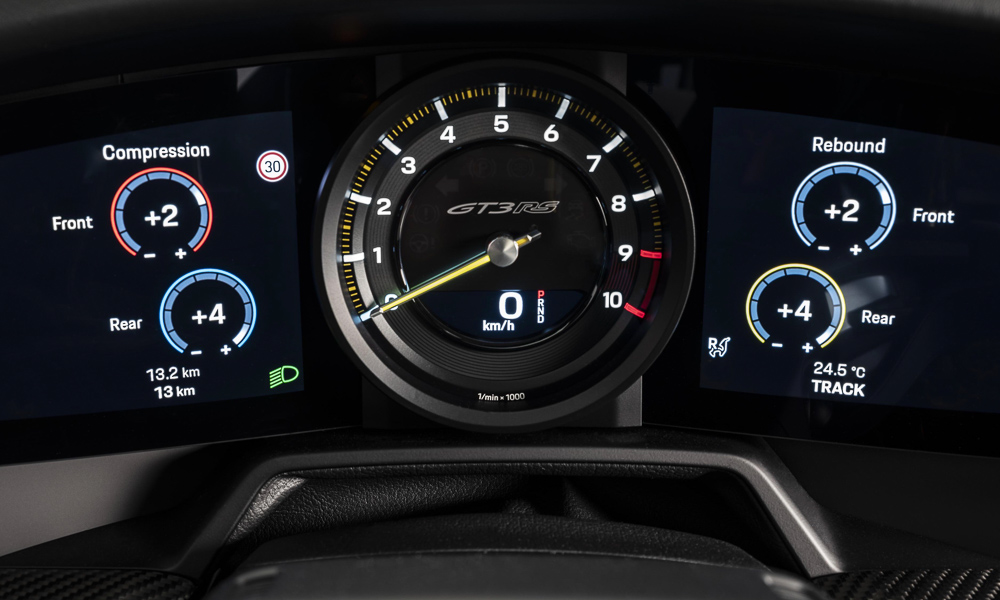 Even the suspension receives aerodynamic enhancements. The suspension members have an optimized teardrop shape that aids airflow. The front double-wishbone suspension, a first for the 911 series and the GT3 RS, is also 29mm wider, allowing fitment of even wider and chunkier 275/35 R20 tires, matched to equally wider 335/30 R21 rear tires, offering a double-staggered arrangement and a massive dollop of mechanical grip.
Brakes have always been a Porsche strong suit, and the standard steel brakes measure 408mm with six-piston forged monoblock calipers, while the rears get 380mm steel discs with four-piston forged monobloc rear calipers, all with larger piston sizes from 30mm to 32mm providing even more positive and reassuring clamping force. Optional Porsche Ceramic Composite Brakes are available with slightly larger 410mm front discs. Disc thickness has also increased from 34 to 36mm, perhaps in anticipation of even more hardcore track usage.
Another first for Porsche is in-car adjustable damper settings done electronically by a rotary knob inside the cabin. Engage the driving mode to Track (there are also Normal and Sport modes), and the dampers' compression and rebound settings can be adjusted on the fly. Even race cars do not enjoy this luxury, allowing you to fine-tune the GT3 RS's driving dynamics on track without lengthy pit-stop adjustments and a full-service crew behind you on every track day.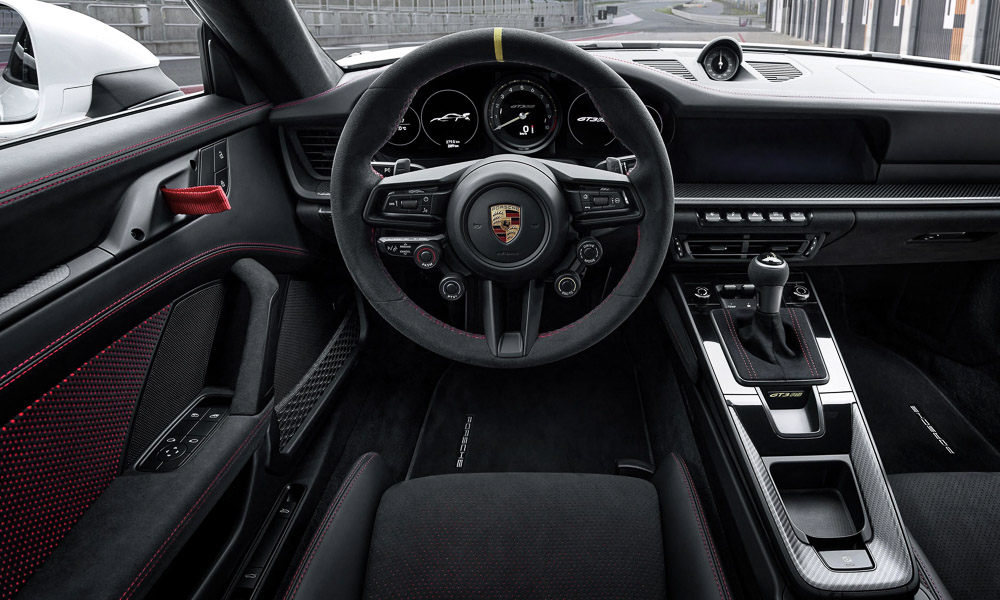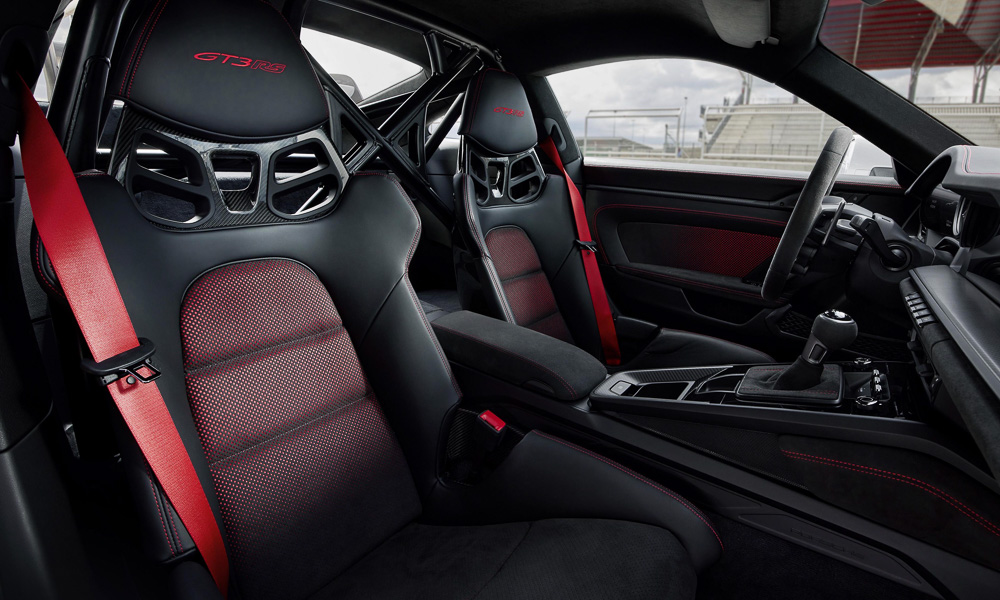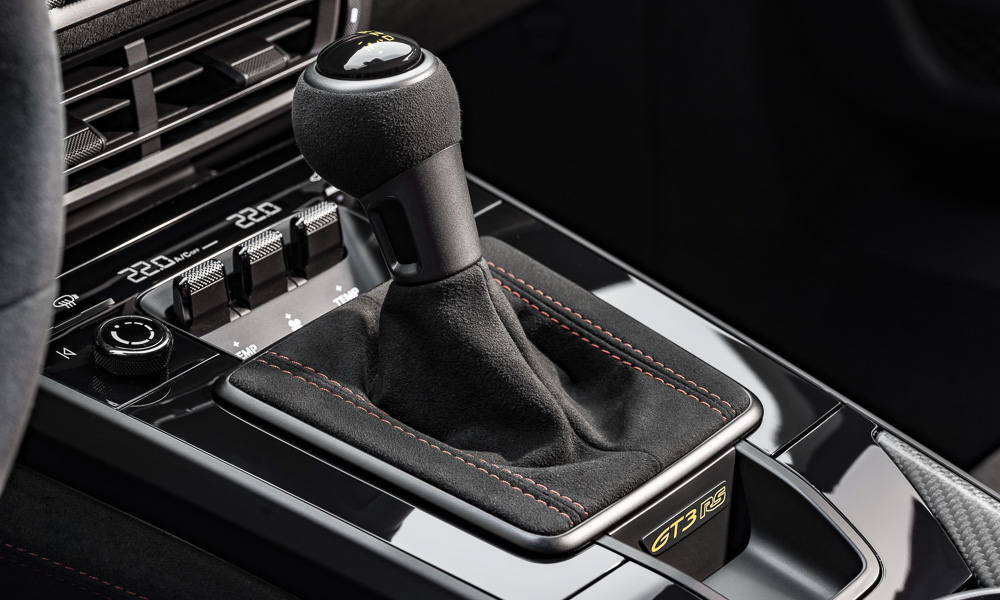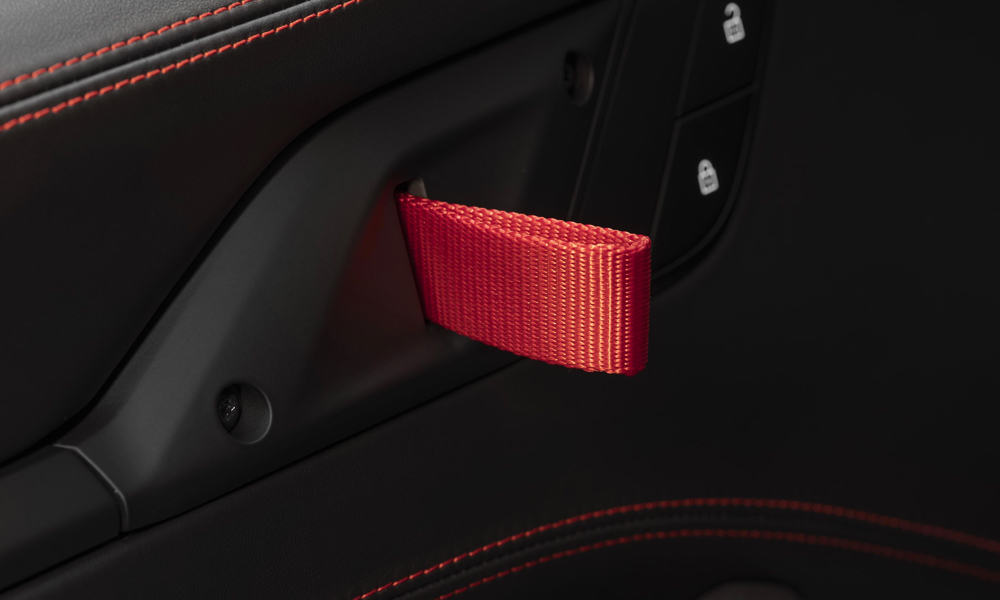 Porsche perfected the less-is-more ethos, wherein you pay more for getting less, more basic, and more bare-bones equipment levels in the GT3 RS. Thus, the cabin is finished in plain-black leather, Race-Tex fabric, and carbon-weave highlights. A ClubSport package adds a steel roll cage, a handheld fire extinguisher, and a six-point harness for the driver at no extra cost.
The Weissach Handling Pack (so-named after Porsche's top-secret and walled skunkworks and test track, where all prototypes (whether road or race cars first turn their wheels in anger) replace the steel roll cage for a carbon-fiber reinforced version saving 6kg, as are the front and rear anti-sway bars, shear panel for the rear axle, and rear coupling rods.
The roof, the hood, and the side mirrors are finished in an exposed carbon-weave pattern. Though not mentioned, the headrests of the seats probably get the Weissach logo stitching, too, like previous Weissach pack-equipped models. Forged magnesium alloy wheels reduce weight further by 8kg versus forged-aluminum ones.
Continuing with the lightweight theme, the doors and most of the exterior panels are finished in ultra-stiff and lightweight carbon-fiber-reinforced plastic composites as well, allowing the GT3 RS, despite its weight and equipment increase, to tip the scales at a scant 1,450kg. And that's with airbags, ABS-EBD, and traction/stability control all optimized for hardcore use.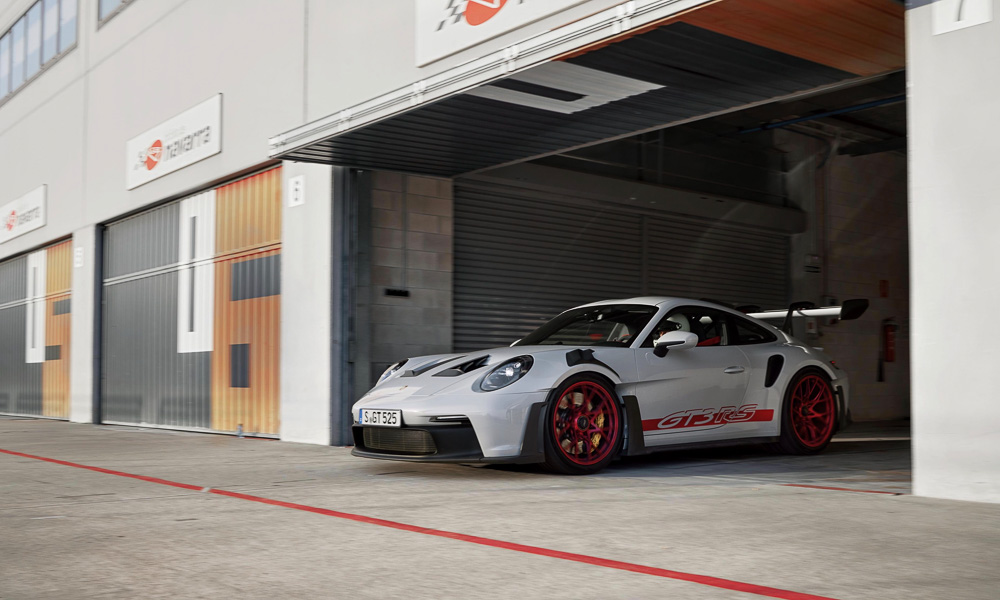 The 4.0-liter naturally aspirated flat-six gets a slight tweak to 525hp from 500hp in the GT3 with new camshafts and a revised valvetrain. Gearing is tweaked to offer better in-gear acceleration from the seven-speed PDK transmission, with a top speed of 296km/h and a 0-100km/h sprint accomplished in 3.2 seconds. The paddle shifters get magnetic technology derived from motorsports, endowing a more mechanical, positive feeling and dynamic shift between gears from the paddles.
So many minuscule details, yet so much advancement in the area of performance and dynamism. No wonder the GT3 RS carries Porsche's legacy in motorsports for keen drivers. There is no firm launch date yet for the Philippine market, but expect limited quantities and a sold-out allocation the moment it's announced and released here.