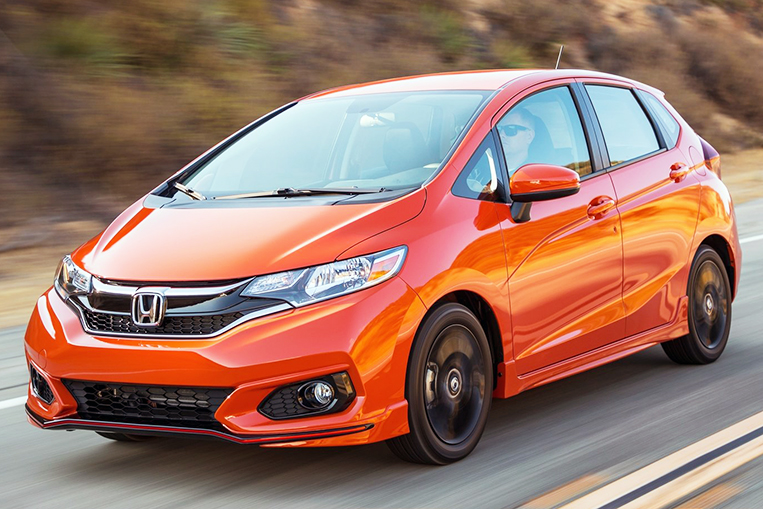 One of the most important factors in considering a brand-new vehicle is resale value—or the ability of a car to retain its value over time. To put it simply, a vehicle that can be sold at a higher price versus its competition after a certain period (say, three years) is said to have a better resale value compared to its rivals. A number of elements contribute to a car's resale value, including the cost of ownership, the vehicle's reliability and the availability of parts, among others. Brands that have a reputation for dependable products and great after-sales service generally enjoy higher resale values relative to the rest of the industry.
Market research firm JD Power has released its 2018 US Resale Value Awards for the US market. The company explains the methodology employed in the selection of the awardees:
For the 2018 award process, 244 vehicle models were evaluated using a sample of over 650,000 transactions with an average of 3,500 data points assessed on each vehicle. The award selection process utilizes used-vehicle wholesale prices, which represent how much a dealer buys a used vehicle for. These prices are then divided by the vehicle's original purchase price. These calculations are based on wholesale records from January through June 2018 for vehicles that are three years old. For the 2018 calculation, 2015 is the applicable model year.
Below are the cars with the best resale values in the US, with an asterisk indicating that "no other model performed above the segment average."
SMALL CARS
Honda Fit (1st)
Ford Fiesta (2nd)
Chevrolet Spark (3rd, tie)
Hyundai Accent (3rd, tie)
SMALL PREMIUM CARS
Acura ILX (1st)
Lexus CT (2nd)
Mercedes-Benz CLA-Class (3rd)
COMPACT CARS
Honda Civic (1st)
Subaru Impreza (2nd)
Toyota Prius (3rd)
COMPACT PREMIUM CARS
Lexus IS (1st)
Infiniti Q50 (2nd, tie)
Lexus RC (2nd, tie)
COMPACT SPORTY CARS
Subaru WRX (1st)
Scion tC (2nd)
Scion FR-S (3rd, tie)
Subaru BRZ (3rd, tie)
COMPACT PREMIUM SPORTY CARS
Porsche Boxster (1st, tie)
Porsche Cayman (1st, tie)
BMW Z4 (3rd)
MIDSIZE CARS
Honda Accord (1st)
Subaru Legacy (2nd)
Toyota Camry (3rd)
MIDSIZE PREMIUM CARS
Lexus GS (1st)
Hyundai Genesis (2nd)
Infiniti Q70 (3rd, tie)
Lincoln MKS (3rd, tie)
Mercedes-Benz E-Class (3rd, tie)
MIDSIZE SPORTY CARS*
MIDSIZE PREMIUM SPORTY CARS
Porsche 911 (1st)
Chevrolet Corvette (2nd)
LARGE CARS
Dodge Charger (1st)
Toyota Avalon (2nd)
Chrysler 300 (3rd)
LARGE PREMIUM CARS
Lexus LS (1st)
BMW 7-Series (2nd)
Mercedes-Benz S-Class (3rd)
SMALL SUVS
Subaru Crosstrek (1st)
Jeep Renegade (2nd, tie)
Kia Sportage (2nd, tie)
SMALL PREMIUM SUVS
Audi Q3 (1st)
Land Rover Evoque (2nd, tie)
Mercedes-Benz GLA-Class (2nd, tie)
COMPACT SUVS
Jeep Wrangler (1st)
Toyota RAV4 (2nd)
Honda CR-V (3rd)
COMPACT PREMIUM SUVS
Lexus NX (1st)
Porsche Macan (2nd)
Acura RDX (3rd)
MIDSIZE SUVS
Toyota 4Runner (1st)
Honda Pilot (2nd)
Toyota Highlander (3rd)
MIDSIZE PREMIUM SUVS
Land Rover LR4 (1st, tie)

Lexus GX (1st, tie)

Infiniti QX60 (3rd, tie)

Land Rover Range Rover Sport (3rd, tie)
LARGE SUVS
Chevrolet

Tahoe

(1st)
GMC Yukon (2nd, tie)
Toyota Sequoia (2nd, tie)
LARGE PREMIUM SUVS
Cadillac Escalade (1st)
Infiniti QX80 (2nd)
Land Rover Range Rover (3rd, tie)
Lincoln Navigator (3rd, tie)
MIDSIZE PICKUPS*
LARGE LIGHT-DUTY PICKUPS
Toyota Tundra (1st)
Chevrolet Silverado 1500 (2nd)
GMC Sierra 1500 (3rd)
LARGE HEAVY-DUTY PICKUPS
Ram 3500 (1st)
Chevrolet Silverado 2500 HD (2nd, tie)
GMC Sierra 2500 HD (2nd, tie)
MINIVANS
Honda Odyssey (1st, tie)
Toyota Sienna (1st, tie)