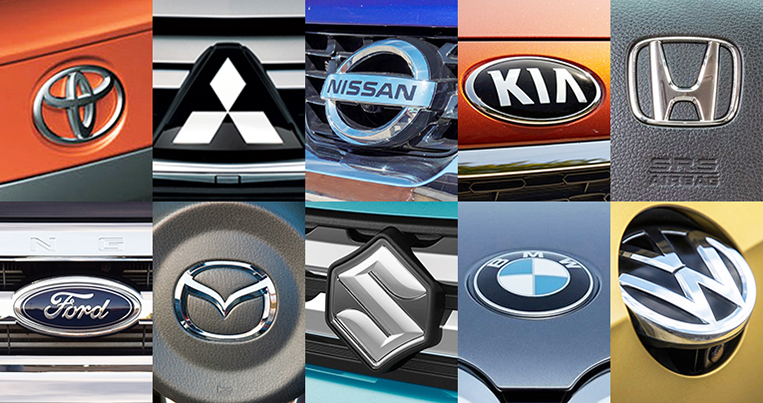 Compiling car-sales figures in the Philippines is a tricky thing, and it's mostly due to the fact that there are two organizations—Chamber of Automotive Manufacturers of the Philippines (CAMPI) and Association of Vehicle Importers and Distributors (AVID)—that collate the data and distribute the information to the media. On top of that, if you have the meticulousness of a microbiologist, it is not uncommon to discover minor discrepancies here and there.
When we were still working for another automotive media outlet, we used to waste an entire day on these sales reports. That's what you do if you want to be absolutely sure that the digits you are passing on to your readers are accurate. You double-check, you triple-check, you review the numbers all over again.
We just foisted those two introductory paragraphs on you so you'd appreciate the amount of work we put into these lists. The first list is a ranking of all car brands in the country—or at least those that disclose sales data—based on market share in 2017. The second is another ranking based on sales growth in 2017 compared with the same 12-month period in 2016.
A few notes:
* We itemize Lexus and Toyota separately. In the CAMPI report, their sales numbers are combined into an aggregate.
* Our lists cover the members of both CAMPI and AVID, and so the market-share figures here are markedly different from those in the official reports. For instance, in the CAMPI announcement, Toyota owned 43.2% of the market last year. Here, the Japanese automaker's market share is only 38.9%. That's because the CAMPI report doesn't include nonmembers like Hyundai, Chevrolet and Subaru.
* Our lists feature only passenger-vehicle brands. Which means we remove numbers for commercial truck brands like Hino and MAN, which are included in the CAMPI report.
* Two items on the lists are grouped brands—Chrysler/Dodge/Jeep and PGA Cars (Audi, Bentley, Lamborghini and Porsche)—because their respective distributors do not disclose the individual figures for each one.
* In the sales-growth ranking, low-volume brands will tend to place better than high-volume ones. It's just basic math. The best-performing brands, however, are those that have a significant market share and a substantial sales increase.
2017 market-share ranking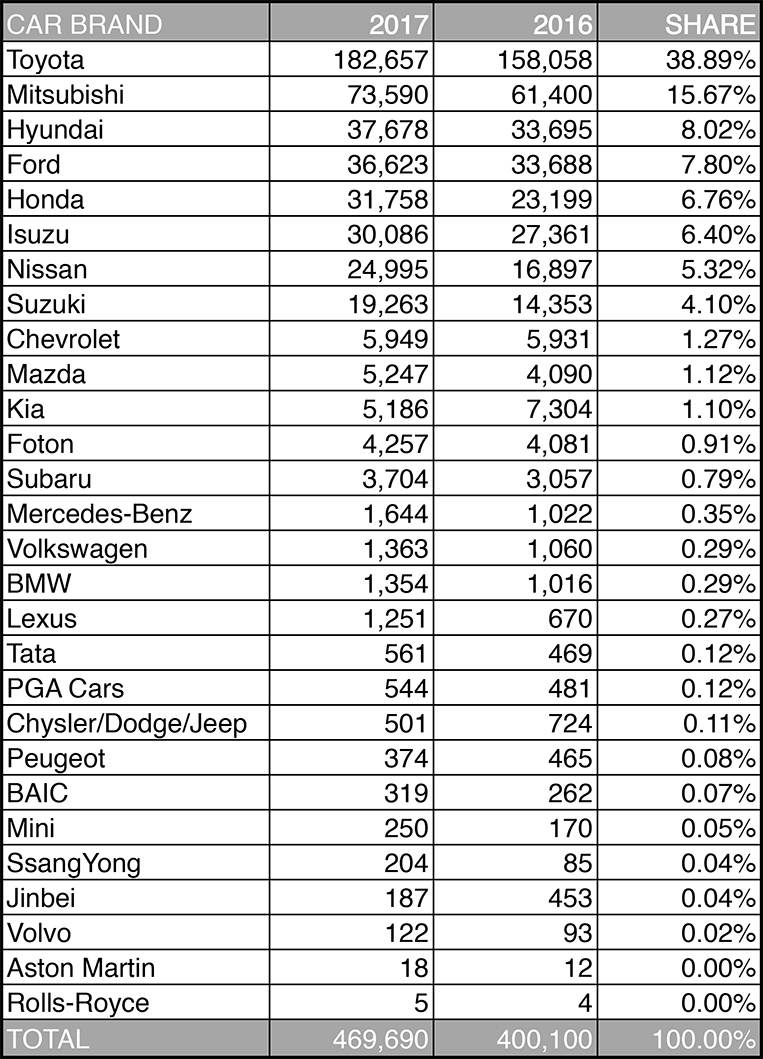 2017 sales-growth ranking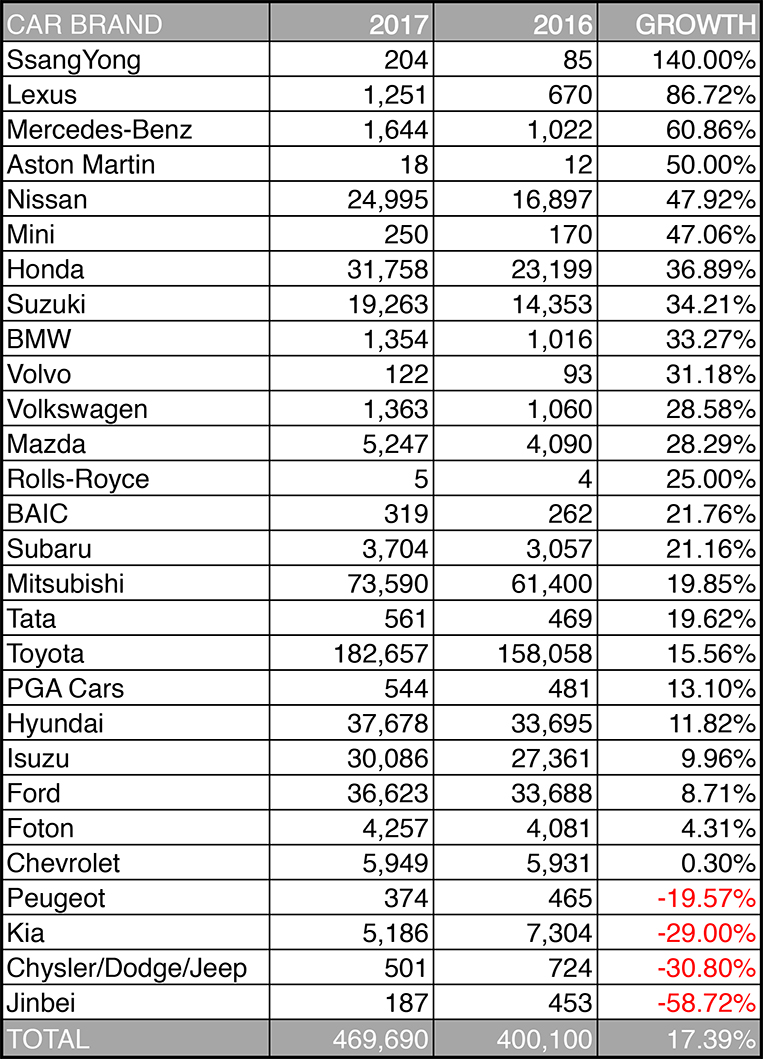 So, are you satisfied with your favorite brand's sales performance last year? Are you surprised or disappointed perhaps? Let us know what you think.