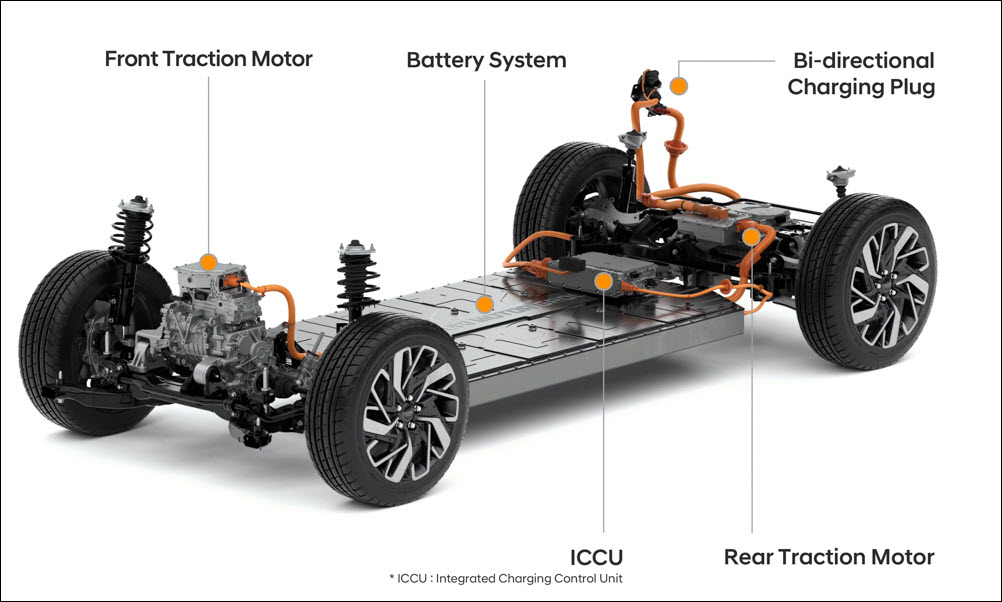 The latest name to bet big on the electric future of the automobile is Hyundai. The Korean carmaker has just announced its first platform entirely dedicated to battery-electric vehicles, and it promises some impressive figures (which the brand will need if it wants to succeed in a charged-up market that is getting increasingly competitive). Called the Electric Global Modular Platform (E-GMP), it will serve as the basis for the next generation of BEVs to come out of Korea—of which there will be quite a few if information released by the firm is anything to go by.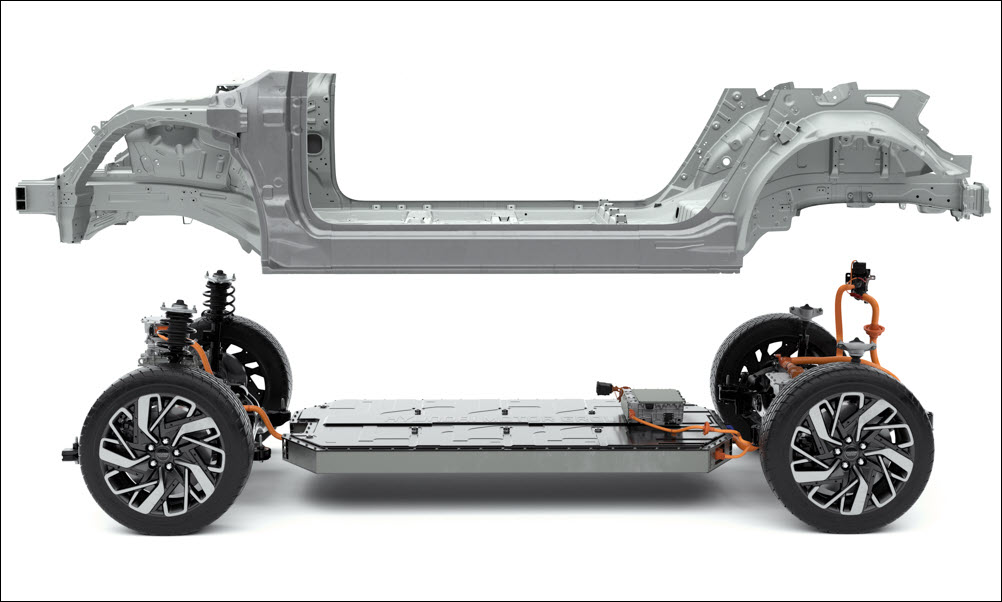 Hyundai Motor Group has set itself some ambitious goals, and plans to introduce no fewer than 23 BEV models and sell one million BEVs worldwide by 2025. The new E-GMP platform will form the backbone of this mammoth effort, and represents the first time the firm has created a modular system entirely designed purely for battery-electric vehicles. Previous efforts always also had internal-combustion engines as part of the mix, but those will be banished from the lineup soon. Instead, we will see a number of impressive electric cars that are said to include at least one high-performance model capable of going from 0-to-100km/h in less than 3.5 seconds and hitting a top speed of 260km/h.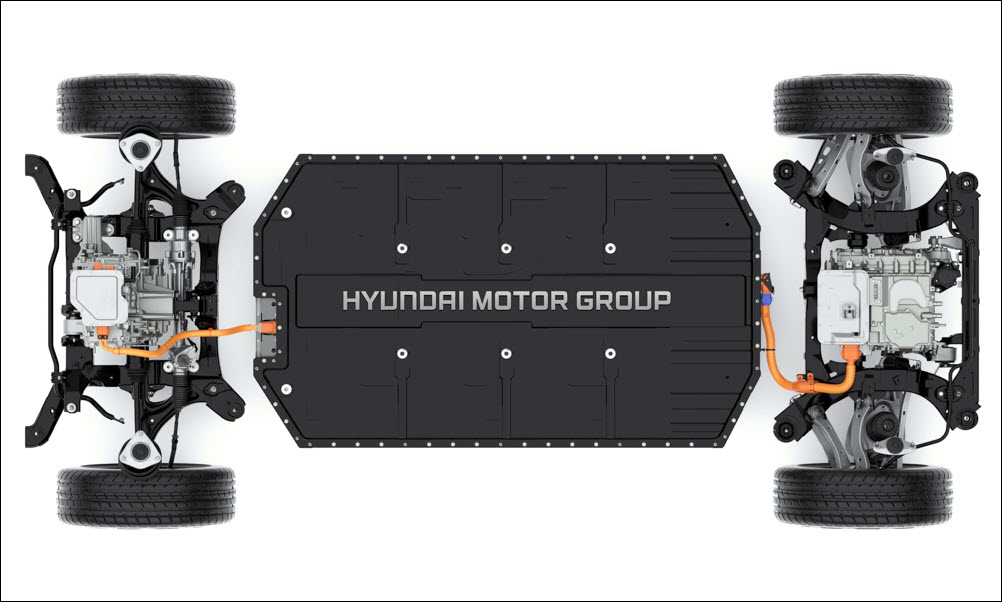 While the speed of travel is impressive, it's usually the haste at which an EV charges and the range it can achieve that are of more interest to buyers. On both counts, E-GMP promises respectable figures, with the Koreans claiming up to 80% capacity in as little as 18 minutes and a range of up to 500km under WLTP conditions. Both are numbers that seem competitive in the market right now. Hyundai is also investing in Ionity, the European charging network that has many other prominent names involved, and the company's new platform will offer a multi-voltage and bidirectional charging. This system offers 800V and 400V charging capability while also letting owners use the charge already in the battery to power external machinery, or even charge another EV all without big adaptors or special tools. This kind of functionality could come in handy during a brownout, as the company is claiming that the system could power a midsize air-conditioning unit and a 55-inch TV for up to 24 hours if needed.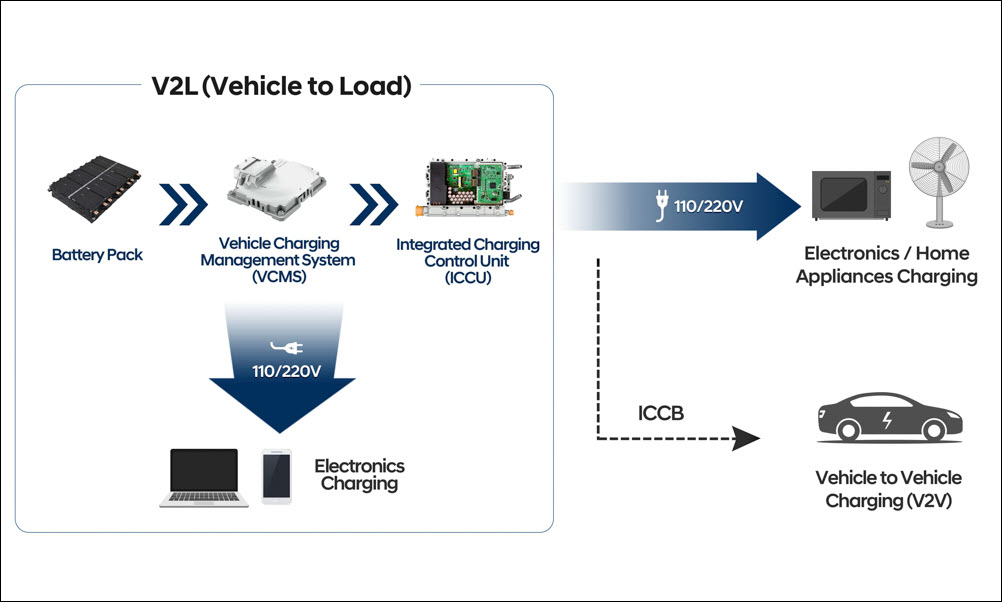 As for the new models we can expect on the road soon, there are at least three under the dedicated Ioniq BEV brand—spun off from the hybrid and electric car of the same name. The Ioniq 5,6 and 7 will cater to different market segments, and are slated for launch in 2024. Hyundai-owned Kia is also looking to increase electrification within its range, promising to launch at least seven dedicated BEVs by 2027 and an increase of battery-powered vehicles to 20% of all of its sales by 2025.
No matter where you are in the world right now, electric cars are coming at us fast and hard. We really hope the Philippines will start in earnest to set up the charging network we will soon need to get around.