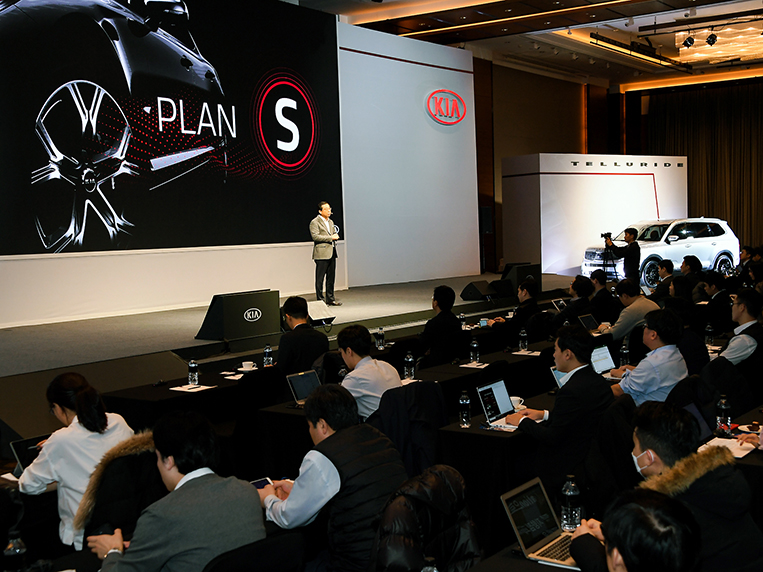 Kia has just announced its new strategy for the future that will see the Korean carmaker focus a lot more on electric vehicles, and set a number of rather ambitious targets for the firm. Called Plan S, which apparently stands for "shift," it outlines the company's desire to, well, shift away from internal-combustion engines and focus more on electric models and general mobility solutions. The vehicle manufacturer is squarely aiming to become a leader in the field, and will invest a staggering $25 billion (P1.27 trillion) until 2025 to make that happen. By that time, the Koreans will be aiming to make 25% of their sales from eco-friendly cars.
Seeing another manufacturer going big on EVs shouldn't really come as a surprise to anyone. The shift away from petrol- and diesel-powered cars has pretty much become a must-do step for any automotive firm wanting to have a future, and Kia is no exception. The Seoul-based company is aiming for a whopping 6.6% global EV market share (excluding China) by 2025, and will start this journey with the launch of its first dedicated battery-electric vehicle in 2021. Five years from now, it aims to have 11 EVs in its model lineup, and by 2026 sell 500,000 BEVs and a million eco-friendly vehicles a year.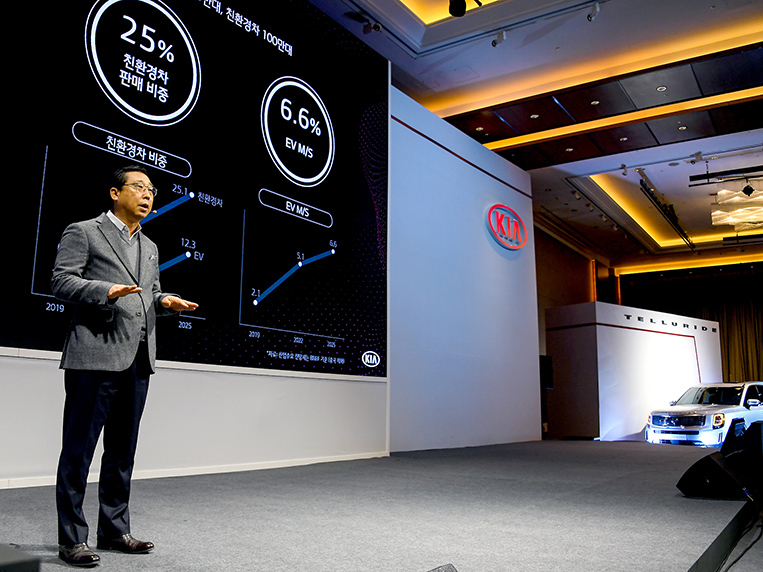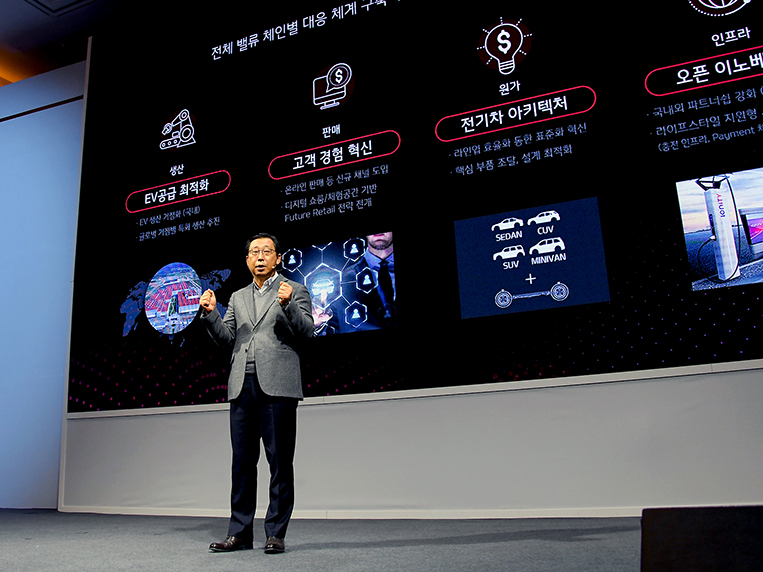 While developed markets like the US and Europe will see the full EV lineup in showrooms, emerging markets will continue to see internal-combustion-engine cars being offered for sale, with the move toward EVs taking place more gradually and based on local demand. Kia also plans to enter the Purpose-Built Vehicle market as part of a wider move into general mobility solutions. In practice, this might lead to mobility hubs being established in some cities, where drivers can switch from internal-combustion to electric vehicles. The thought behind this is that more and more cities will ban diesel and petrol cars from their centers, and Kia wants to eventually fill this gap with self-driving "robotaxis" and similar autonomous vehicles.
Kia is aiming for a whopping 6.6% global EV market share (excluding China) by 2025, and will start this journey with the launch of its first dedicated BEV in 2021
The brand has also invested in ride-hailing and delivery services Grab and Ola as part of its wider mobility strategy. It has even established a car-sharing service in Spain in a joint venture with Repsol. Called WiBLE, the service operates 500 Kia Niro plug-in hybrid EVs in Madrid that free-float between 130,000 registered members of the scheme. Kia has also entered a joint-venture agreement with Aptiv, a company that specializes in the development of autonomous driving solutions. The goal here seems to be the creation of vehicles that will eventually feature Level 4 and 5 autonomy. On top of that, Kia also owns part of Rimac, a Croatian EV enterprise.
All in all, Kia seems extremely serious about electrifying its range and wooing us with all sorts of wonderful vehicles in the future, ranging from battery-powered versions of existing models to dedicated high-end cars and futuristic mobility solutions like robo-shuttles and driverless delivery cars. All of this isn't just for the sake of being green: The company is aiming to reach a 6% operating profit margin in the end. With yet another big name upping its stakes in the EV game, we really hope that more and more alternative-fuel vehicles will soon make their way onto our roads.