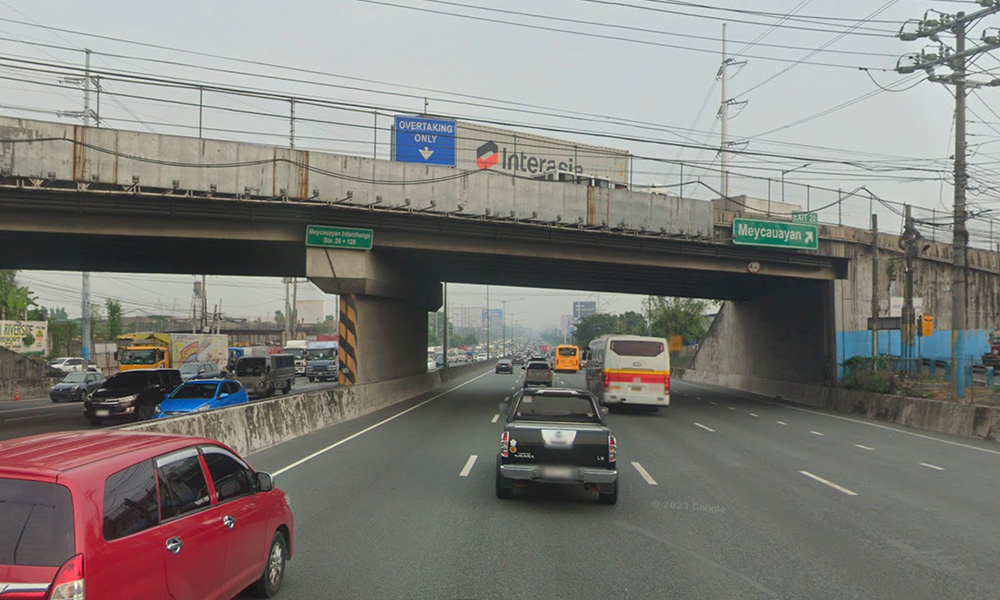 If you live up north and frequent the North Luzon Expressway, chances are you've been affected by the traffic buildup near the Meycauayan northbound exit. Almost every day, you have to deal with the slowdowns at best and the gridlocks at worst.
Well, NLEX Corporation aims to put an end to commuters' misery as it has started working with the local government unit of Meycauayan City. In a Facebook post, the company announced that it would collaborate with the LGU to start its Meycauayan Decongestion Project. And the project will commence today, November 7.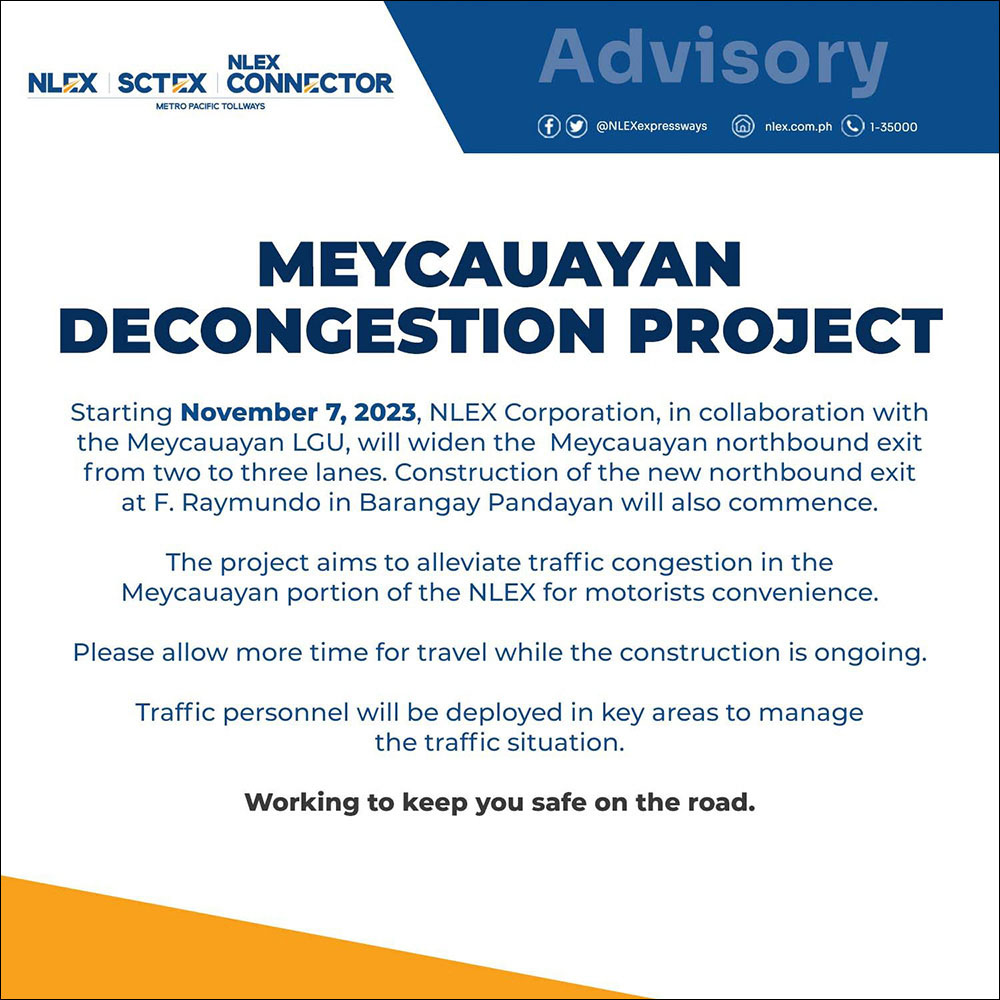 You see, the buildup in NLEX's northbound lanes is caused by the sheer number of vehicles exiting the Meycauayan area. This creates a bottleneck that eats up other inner northbound lanes of the expressway, slowing down traffic in the area.
Meycauayan City is southern Bulacan's commercial, economic, educational, financial, and industrial center. The problem is that both Iba and Malhacan, roads that meet at the junction, are quite narrow with just two lanes in either direction.
With several industrial parks and compounds—as well as huge trucks and other vehicles present in the area—traffic is expected to be bad on said roads.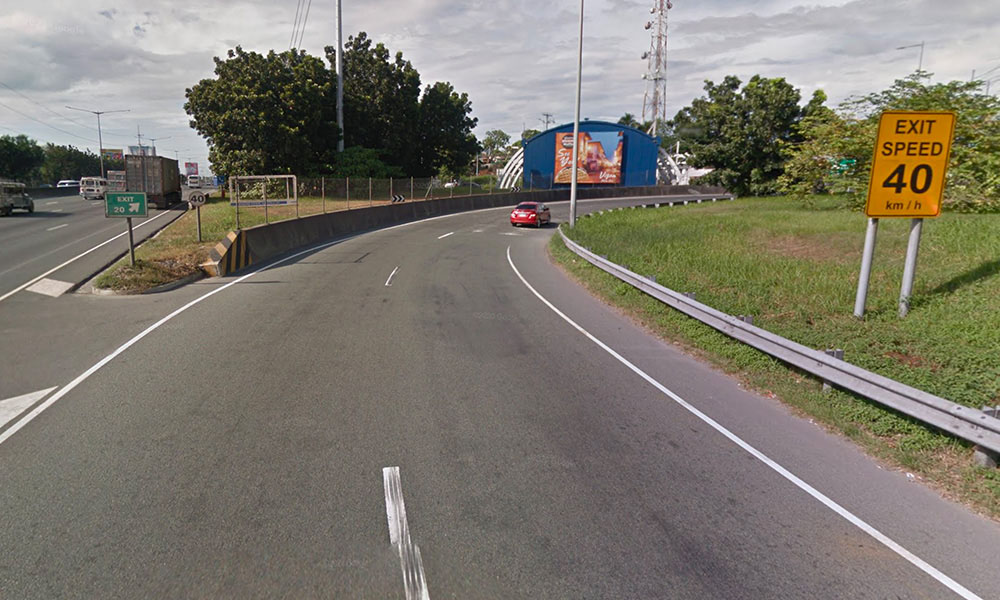 Widening the Iba and Malhacan roads to accommodate more vehicles is the best solution, but this is easier said than done. It will need a lot of government resources and may take a while to complete. And so, NLEX is planning to implement a two-pronged approach to help make the situation better.
First is the widening of the existing exit lanes from two to three. This will somehow allow more vehicles at the exit lanes, taking some vehicles off the main expressway. And then there's the construction of an additional northbound exit on F. Raymundo Street in Barangay Pandayan.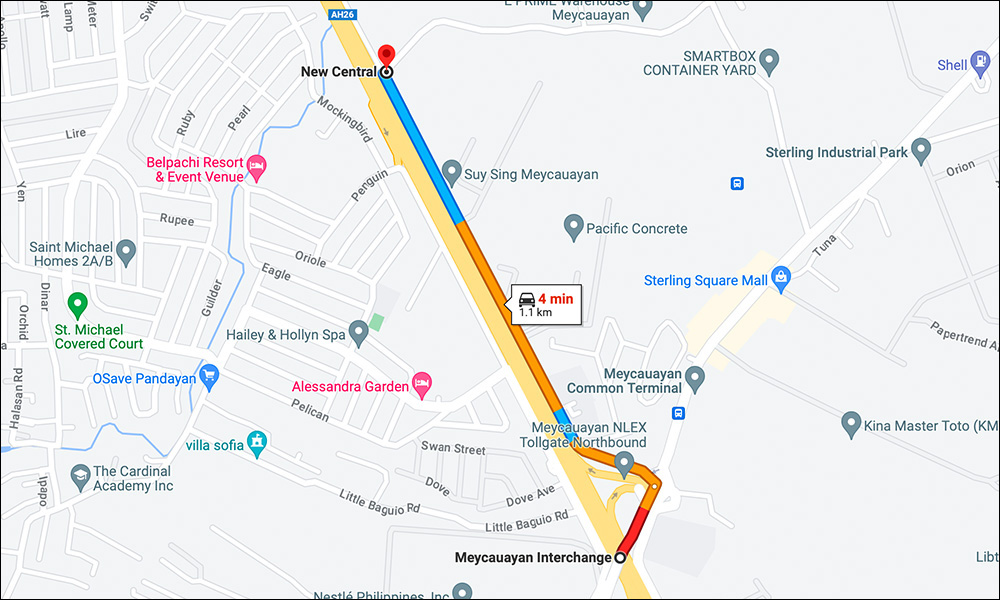 The new exit will divert vehicles off the Meycauayan Interchange and the junction of Iba and Malhacan. Instead, exiting vehicles will be directed deeper into the eastward portion of Iba, which is past the busier part of the thoroughfare.
Because of this, NLEX is appealing to commuters' patience as longer travel times are expected while the decongestion work is ongoing. The company didn't provide a timeline for this project.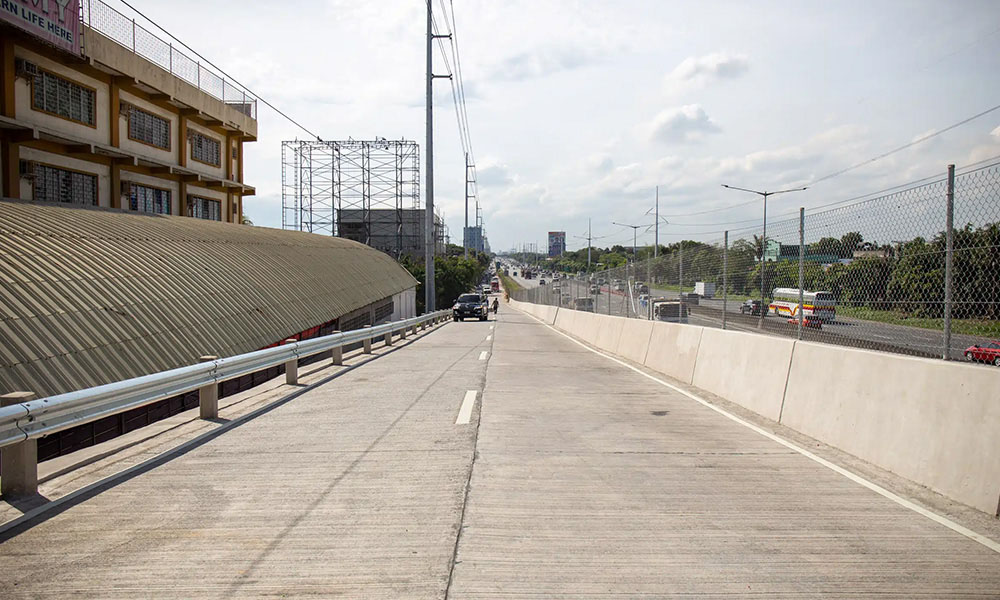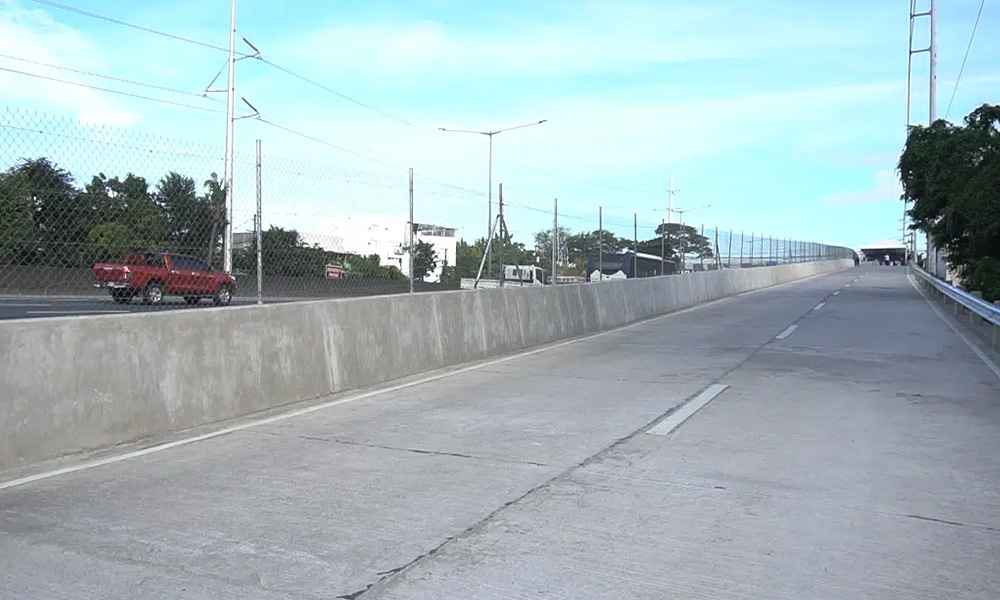 This is just one of the many initiatives of NLEX Corporation to help solve the slowdown in the area. In 2017, the firm, together with the Department of Transportation, opened up two new exit ramps (Libtong and Pandayan). NLEX also improved the Meycauayan East Service Road, including a two-lane bypass road that connects the City of Meycauayan and the Municipality of Marilao.
Let's just hope that this project gets completed sooner, and that it does improve the traffic situation in the area.