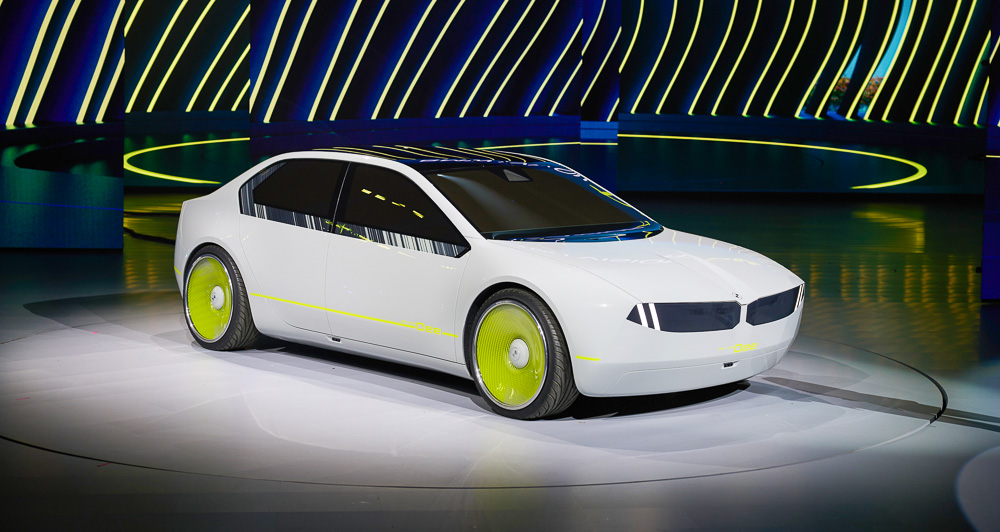 Just over a year ago, BMW debuted the i Vision Circular concept hatchback, which premiered an all-new exterior design language, wearing no paint and featuring a pillar-to-pillar augmented-reality display on the windshield.
The company took it one step further with the latest i Vision Dee concept car at the 2023 Consumer Electronics Show, with a similar new graphic design language, a big and boxy greenhouse, wild and funky paint, and high-tech augmented-reality technology work inside. This latest concept shows greater detail hinting at what the Neue Klasse of BMW models will be like come 2025.
BMW's Neue Klasse of vehicles represents a big step in electric mobility, sustainability (or 'circularity'), and the digital domain, according to Adrian van Hooydonk, BMW's global head of design.
Dee stands for "Digital Emotional Experience."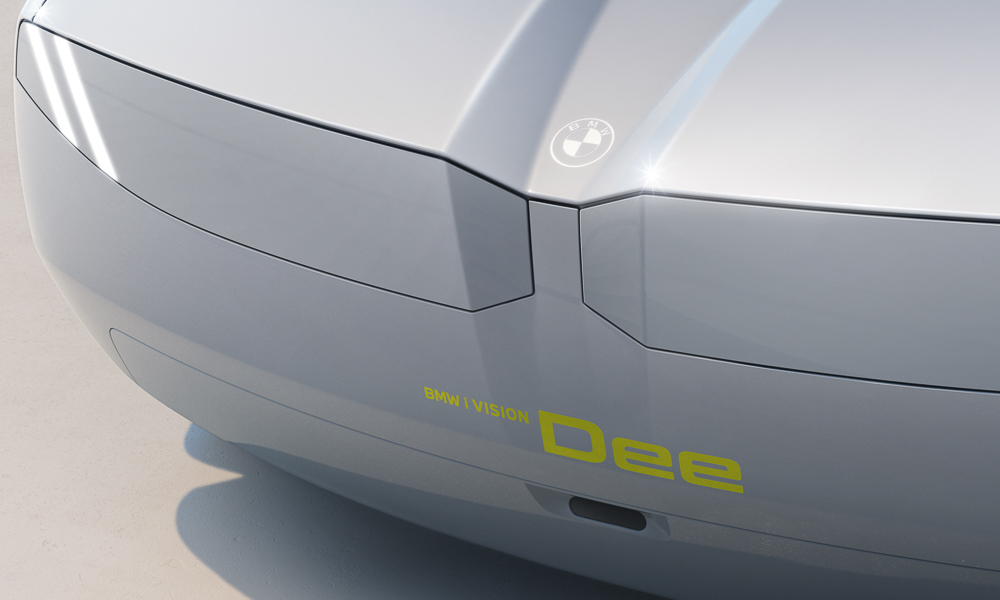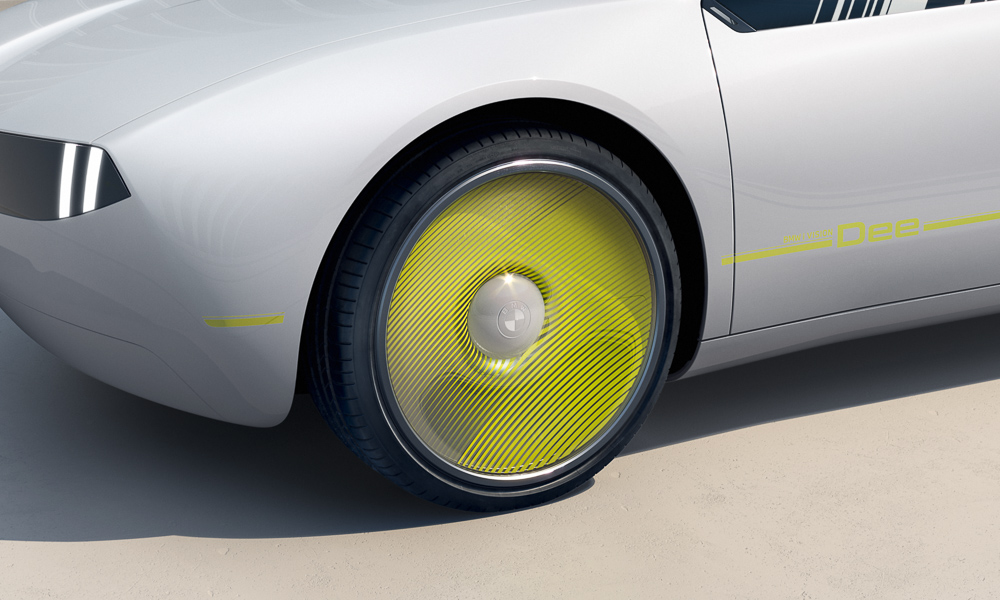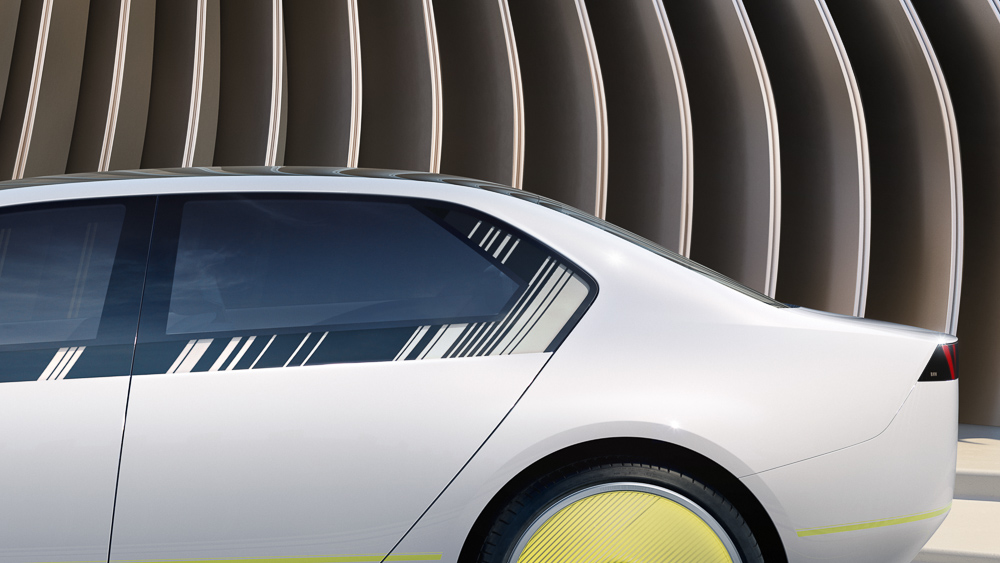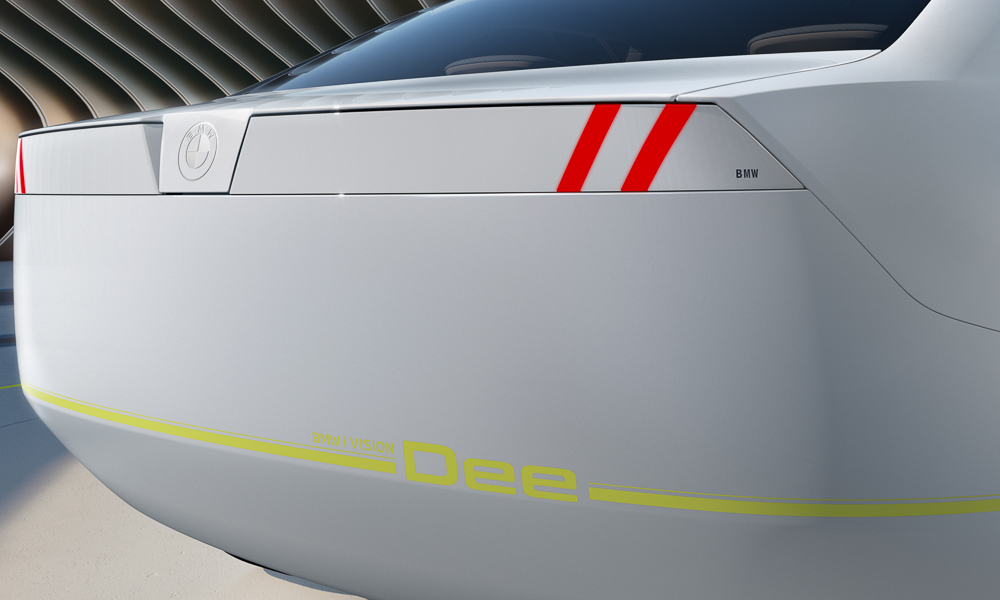 The goal was "reduced geometry," with the design focused more on the digital aspects of the car versus its overall shape. Augmented-reality displays feature prominently, and is voice-activated.
Special touch-control materials on the dashboard replace traditional switchgear. BMW still pointed out that it has no plans yet to completely remove regular switches and buttons, with data based on customer clinics and owners on which switches.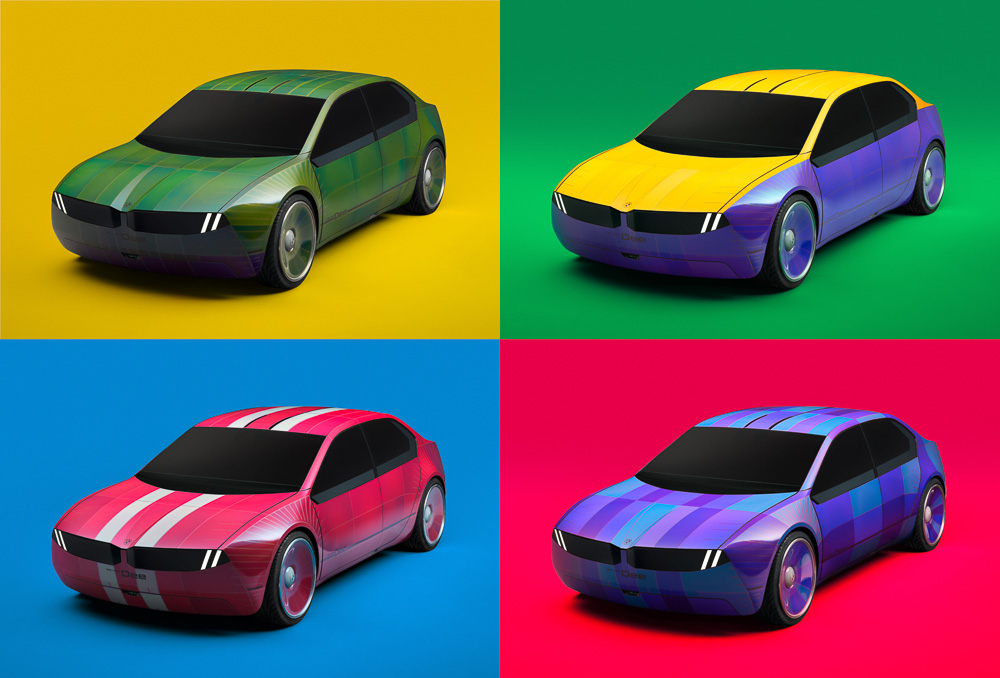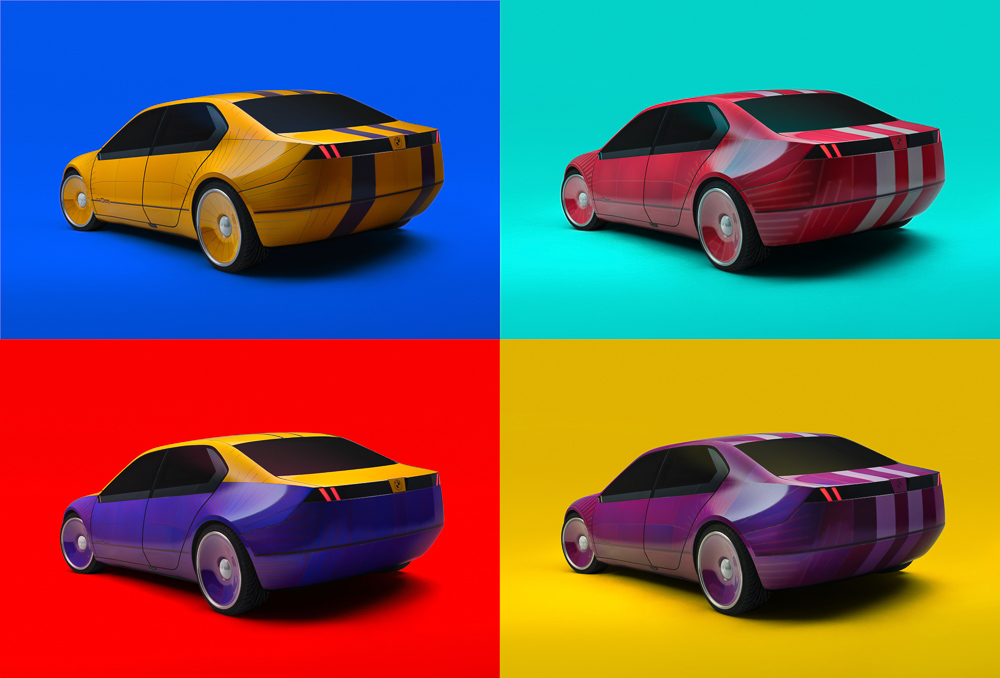 Dee introduces color to BMW's previous e-ink technology, which was presented at last year's CES in black and white on a production-ready BMW iX. The exterior panels of the car can be individually broken up into various shapes, colors, and patterns.
Impressive and a bit too futuristic, but seems like BMW is keeping it as a concept and will probably never go to production. Yet many other features in the concept are closer to production.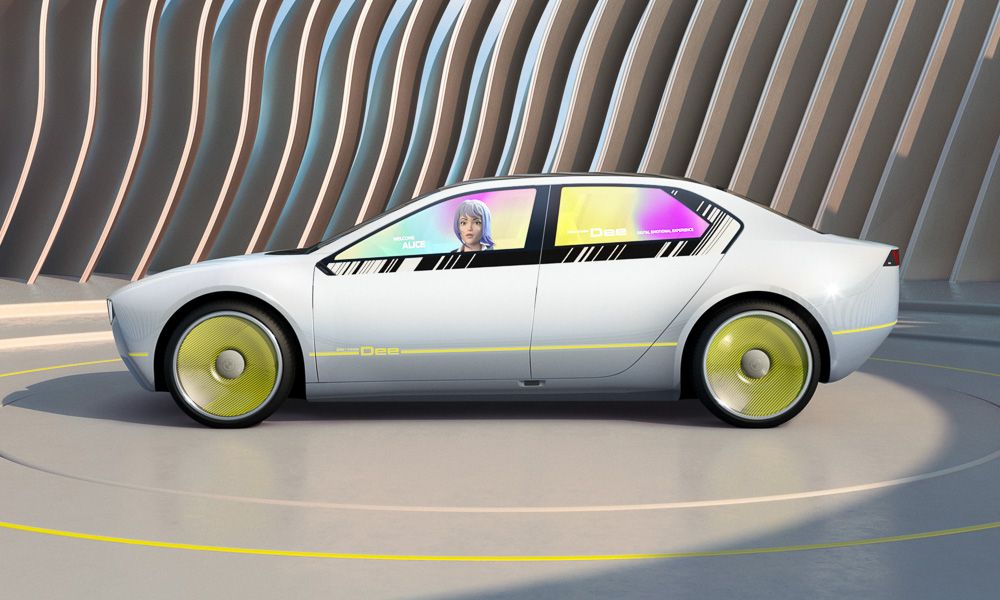 Dee also features a customizable welcome sequence of graphics, lights, and sound effects for drivers walking up to the car. Together with the e-ink kidney grille and headlights, the car produces so-called facial expressions to communicate with those outside the vehicle.
A driver avatar can also be projected onto the side window. It's like a sentient being greeting you as you come close. Are we ready for such technology?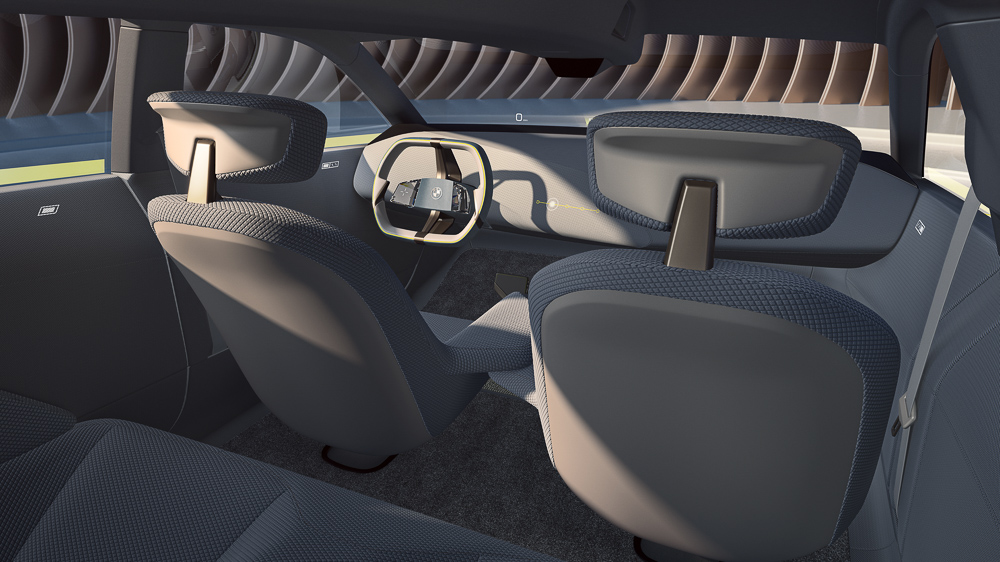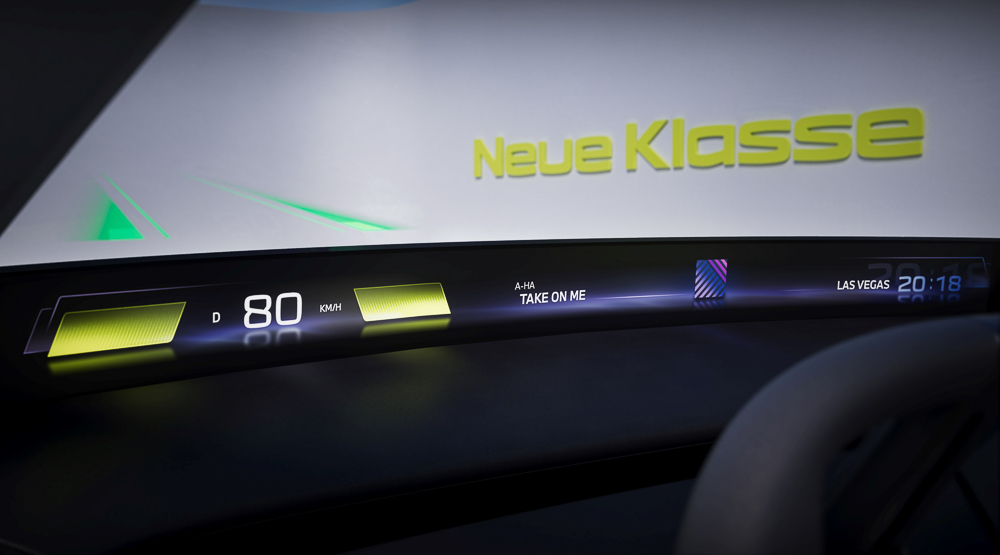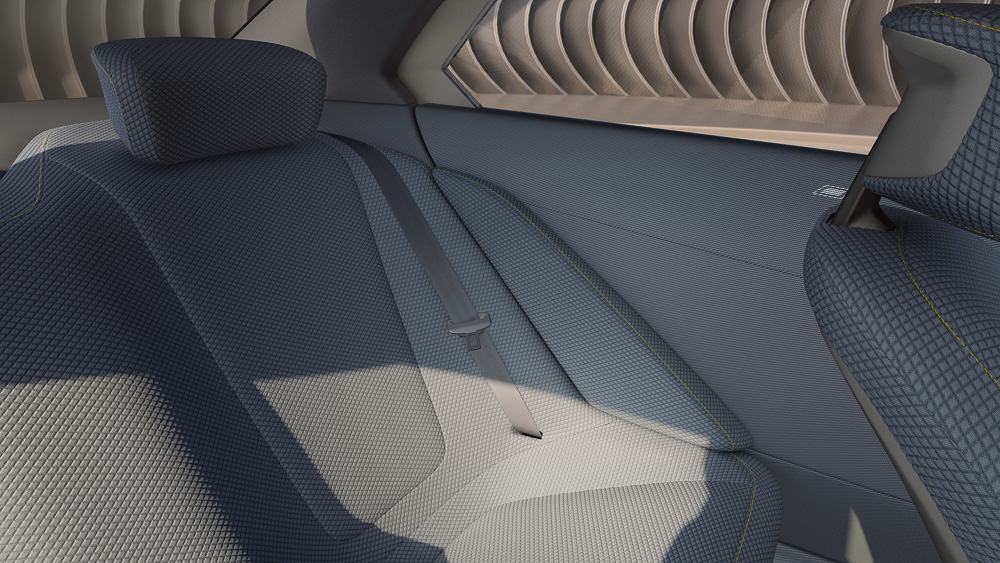 Inside, BMW introduces a Mixed Reality Slider in combination with a full-windscreen heads-up display that the automaker has now confirmed will come to its production models beginning in 2025. The goal is to give drivers more control and customization over their interior environment.
The options are selected via steering wheel controls, and the five available modes include analog, driving-focused, communications, augmented reality, and fully virtual settings. Augmented reality and full virtual driving modes are options for the future that are not yet fit for production since they will require self-driving technology to be fully approved for road use by relevant authorities.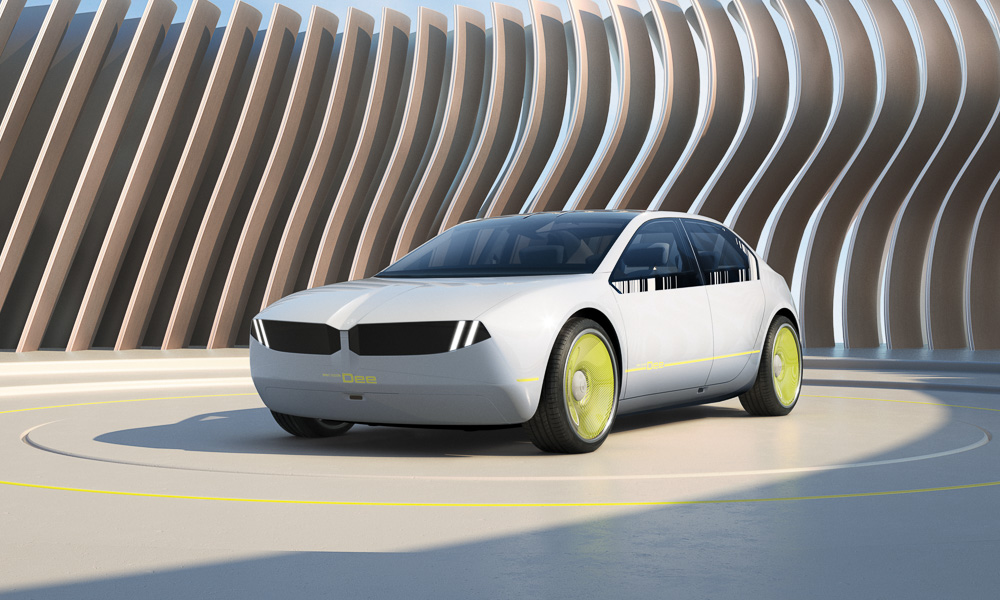 "With BMW i Vision Dee, we are showing how the car can be seamlessly integrated into your digital life and become a trusty companion," said Hooydonk. "The vehicle itself becomes your portal to the digital world—with the driver always in control. Implemented the right way, technology will create worthwhile experiences, make you a better driver and simply bring humans and machines closer together."
With all this talk on digitalization, augmented reality, and autonomous driving not far off, will BMW remain as the bastion of sheer and simplistic analog driving pleasure? Can the brand still proudly call itself purveyor of the Ultimate Driving Machine? Change is coming indeed.