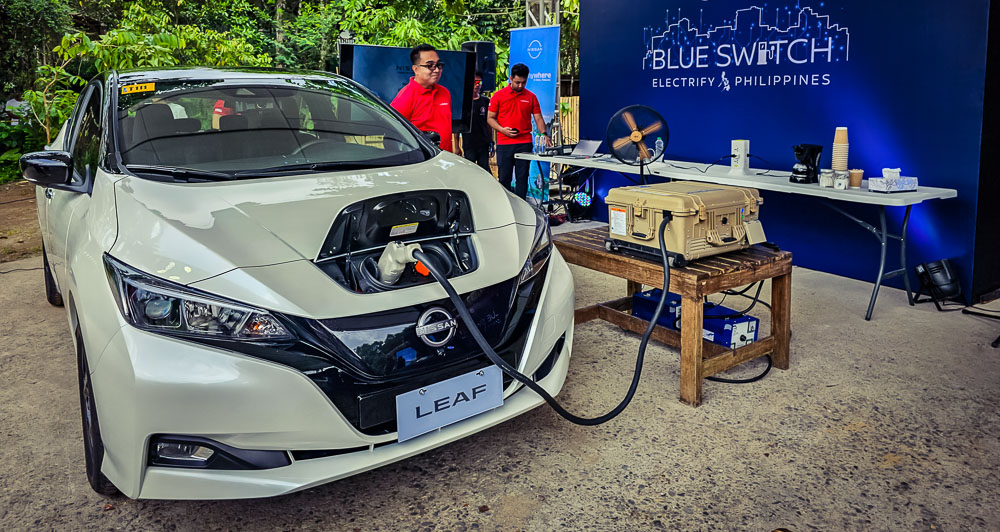 Nissan Philippines continues to expand its Blue Switch initiative in the country as it showcases the Leaf's Vehicle-to-Everything (V2X) capabilities by bringing electrical energy support where it is needed. Last week, the brand held a demonstration of the Leaf's capabilities in the picturesque municipality of El Nido, Palawan.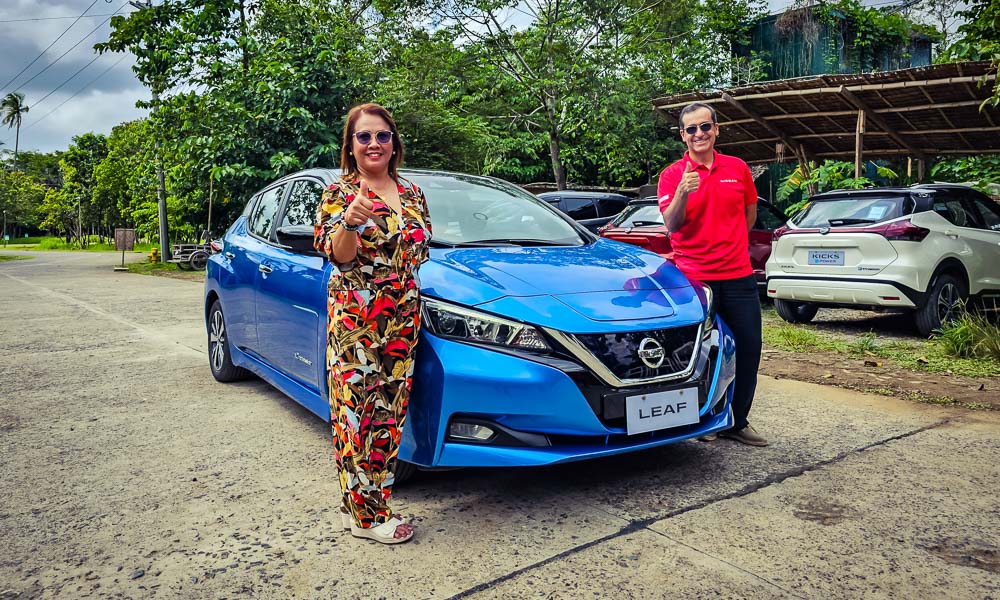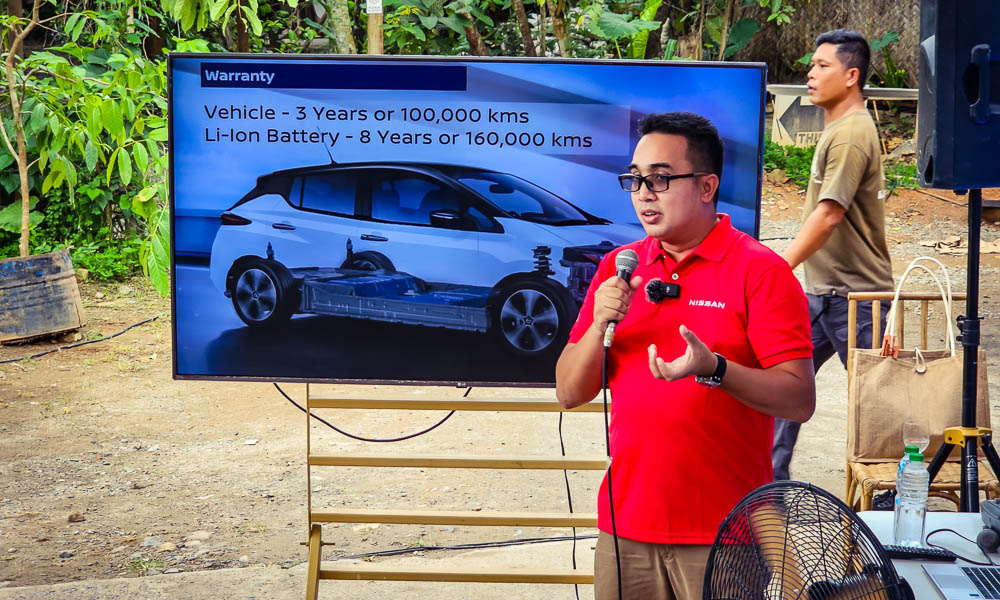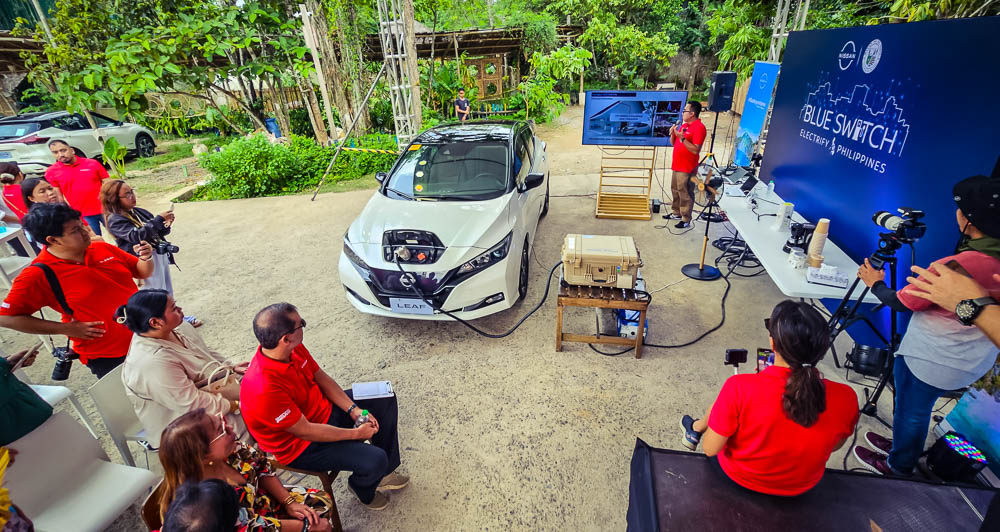 Aside from Nissan Philippines president Juan Manuel Hoyos gracing the event, attendees included El Nido mayor Edna Lim along with local government representatives and Nissan Cagayan de Oro boss Jeff Rolida. Of course, the demonstration wouldn't be complete without a Leaf setup on-site showing how the vehicle could easily power up several appliances at a time.
Just only a year and a half ago, Nissan responded to Typhoon Odette victims in Cebu City by bringing in Leaf units to help affected residents who needed electric power badly. One vehicle allowed up to a thousand cell-phone charges in a single day, enabling residents to communicate with disaster response teams and their loved ones.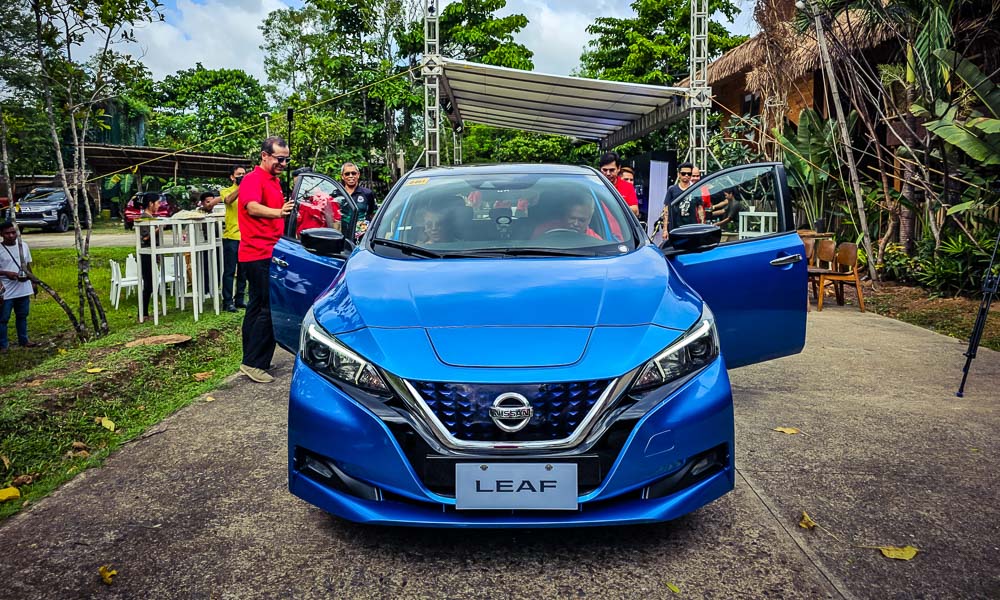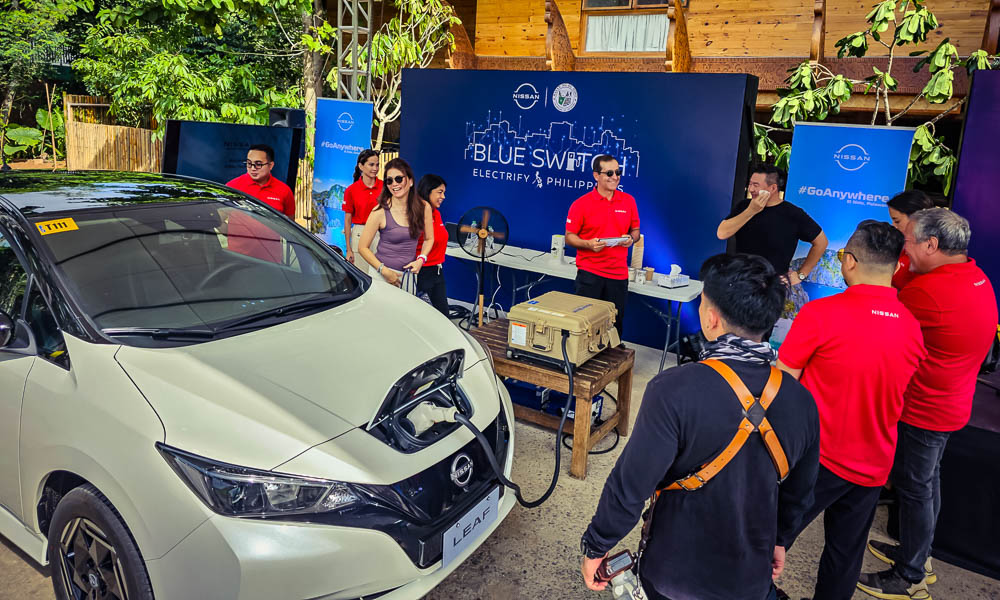 Hoyos shared that the Leaf is not only great for sustainable mobility, but is also a practical vehicle that can be easily deployed to areas where emergency response is needed. During the program, customer experience specialist Reyman Viadoy gladly explained V2X to guests, followed by test drives to allow LGU personnel to experience how this EV performs on the road.
Nissan Philippines remains relentless in bringing electrified mobility and developing a healthy ecosystem for sustainability for all Filipinos by working closely with government agencies. The Leaf is always ready to light up lives and deliver hope to wherever it rolls.