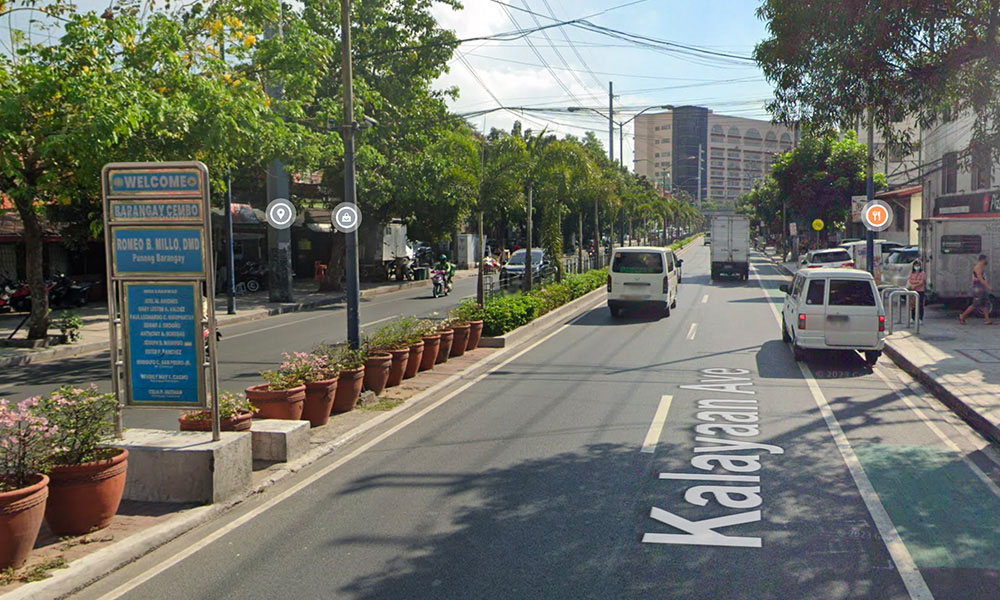 The feud between the cities of Makati and Taguig still continues, and now it even spills over to the issue of traffic management. Until recently, the Enlisted Men's Barrio (EMBO) barangays followed Makati City's 7am–7pm number-coding scheme.
Taguig City, on the other hand, doesn't implement a number-coding scheme for most areas. And the few that do follow that of the Metropolitan Manila Development Authority (8am to 10am, and 5pm to 8pm).
Now that the 10 EMBOS are under Taguig's jurisdiction, the following barangays are covered by the LGU's No Number Coding policy:
Cembo
Comembo
East Rembo
Pembo
Pitogo
Post Proper Northside
Post Proper Southside
Rizal
South Cembo
West Rembo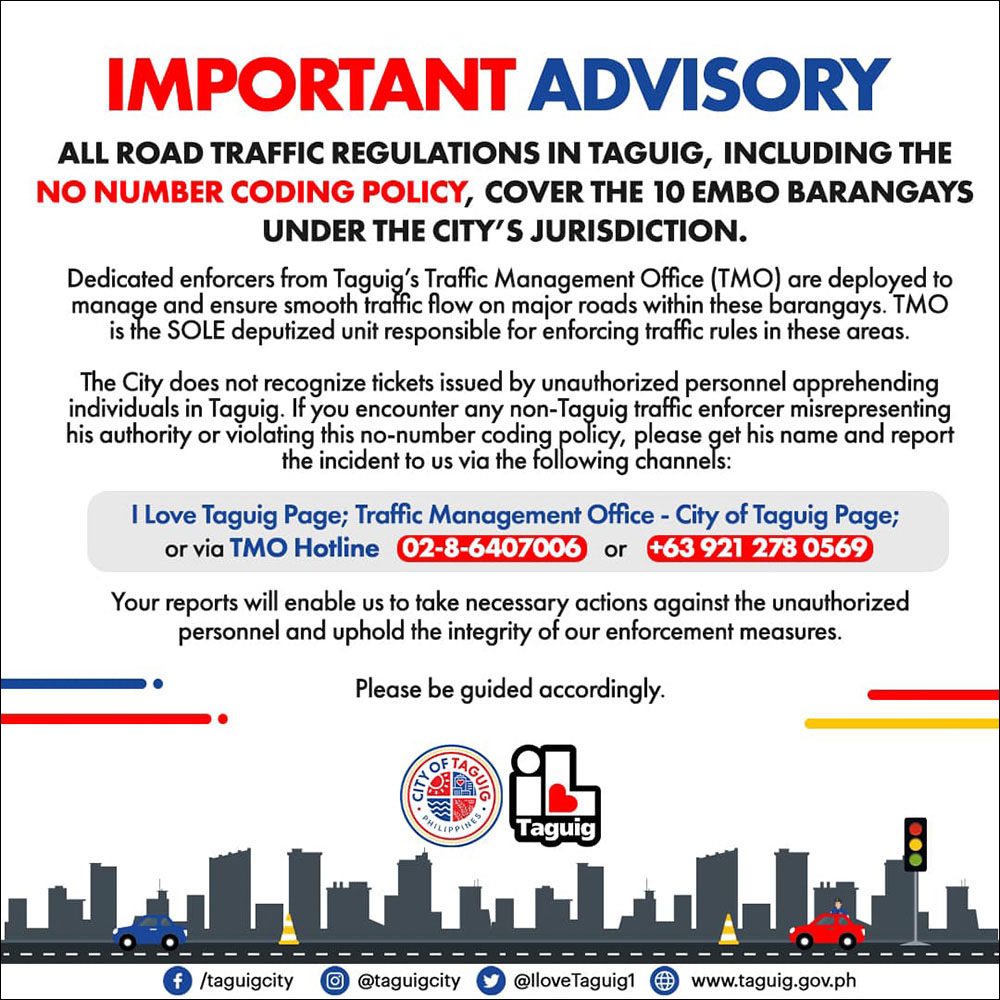 Taguig ended the advisory by reminding motorists that the LGU will not recognize violation tickets issued by unauthorized personnel. Also, the city encouraged motorists to report non-Taguig traffic enforcers "misrepresenting their authority or violating the no number-coding policy."
Now, we don't know if this has cleared the air or caused more confusion. In the meantime, you should keep this advisory in mind so you know what to do when you get flagged down for number-coding while driving in the above-mentioned areas.