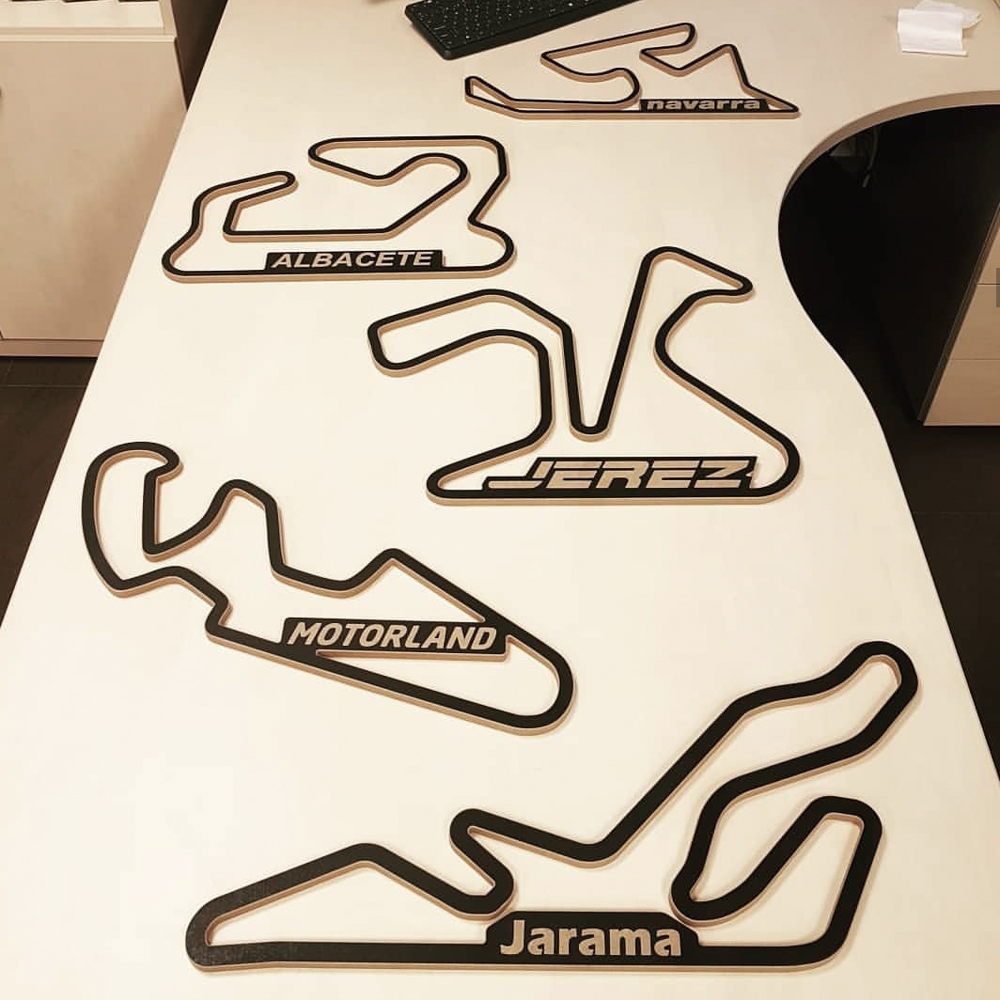 Driving on world-famous racetracks has always had a special appeal to me as a car guy and a motoring journalist for obvious reasons. These temples of speed separate the men from the boys, and the posers from the real deal. I wasn't fast, but I was cautious and careful as a sign of respect to my hosts and to hopefully get invited again to drive on their foreign events, and it seems to have worked. Before the pandemic, I drove on a circuit abroad at least three times a year, if not more for various manufacturer-sponsored trips like vehicle launches and driver training.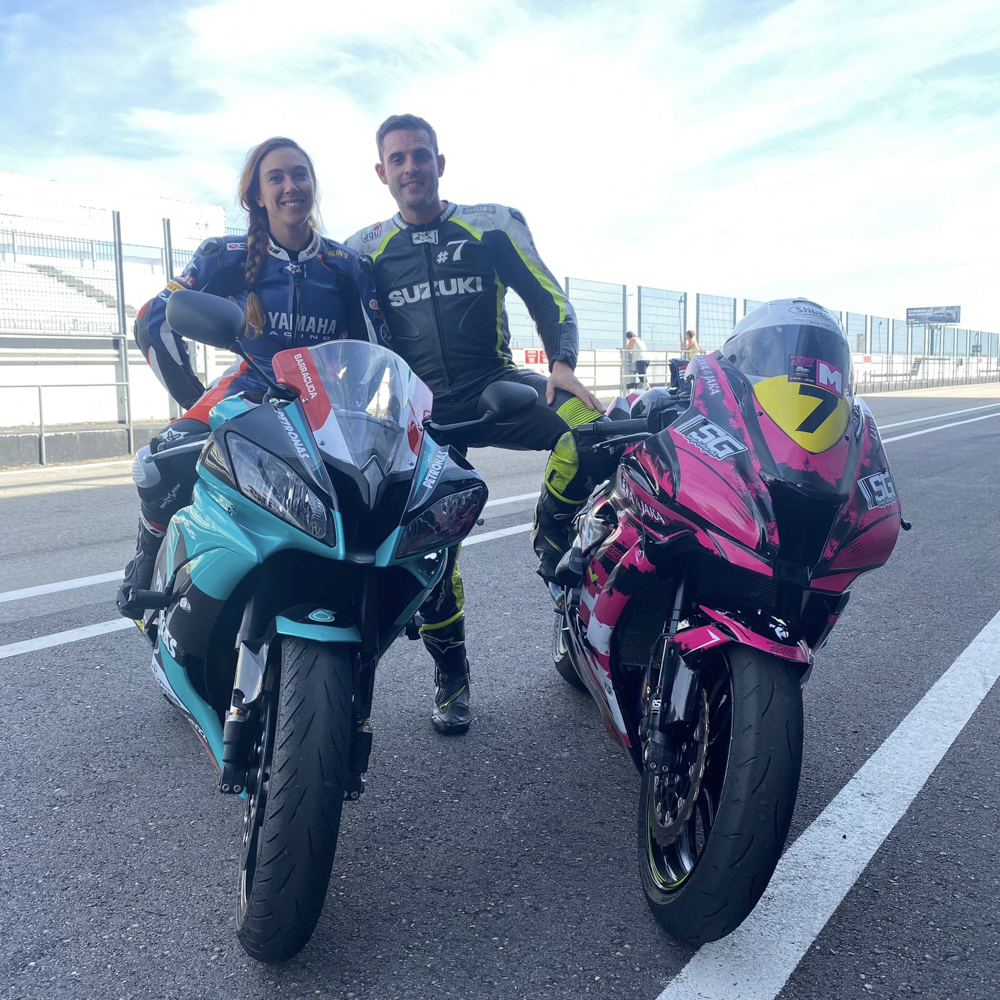 I've had the pleasure of experiencing iconic racetracks like Algarve International Circuit in Portugal, Circuito de Jerez, Circuit Ricardo Tormo, and Circuito de Navarra in Spain, Mine Circuit, Sodegaura Forest Raceway, Twin Ring Motegi, and Fuji Speedway in Japan, Sepang International Circuit in Malaysia, EuroSpeedway Lausitz in Germany, Bira Circuit and Bonanza Speedway in Thailand, plus of course Clark International Speedway, Batangas Racing Circuit, and the now-closed Subic International Raceway here in the Philippines.
Each drive was memorable not just because of the cars and the venues, but also the conditions of the trip and the memories I made with friends both new and old. One day, when I am too sick or too busy to drive on racetracks, I can always look back fondly and be grateful that I have experienced these adventures in my life.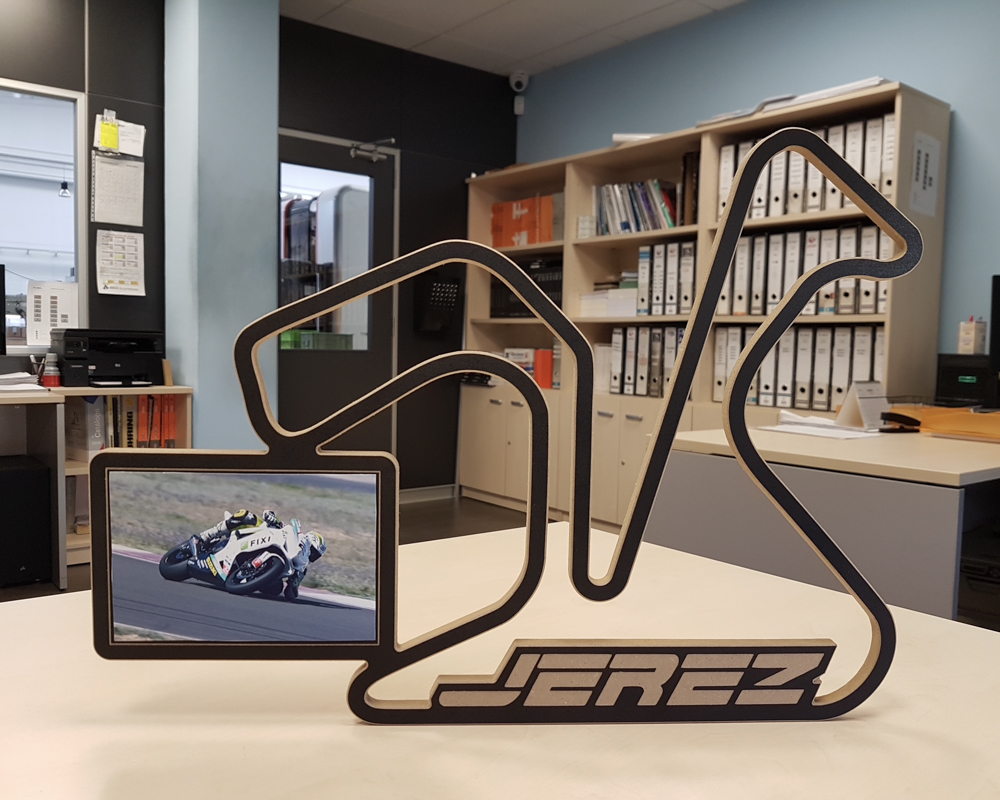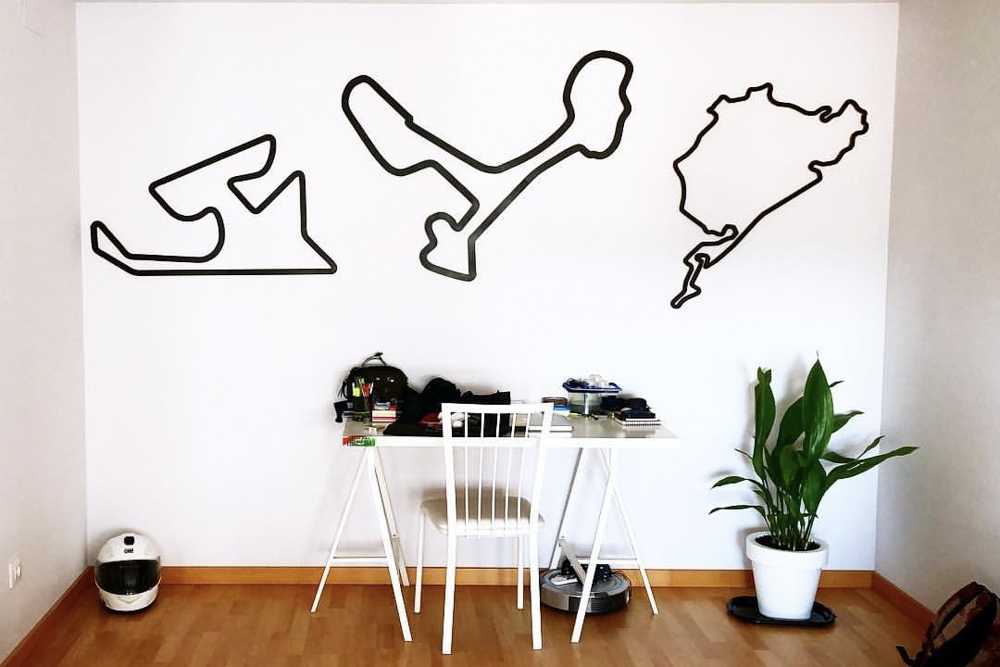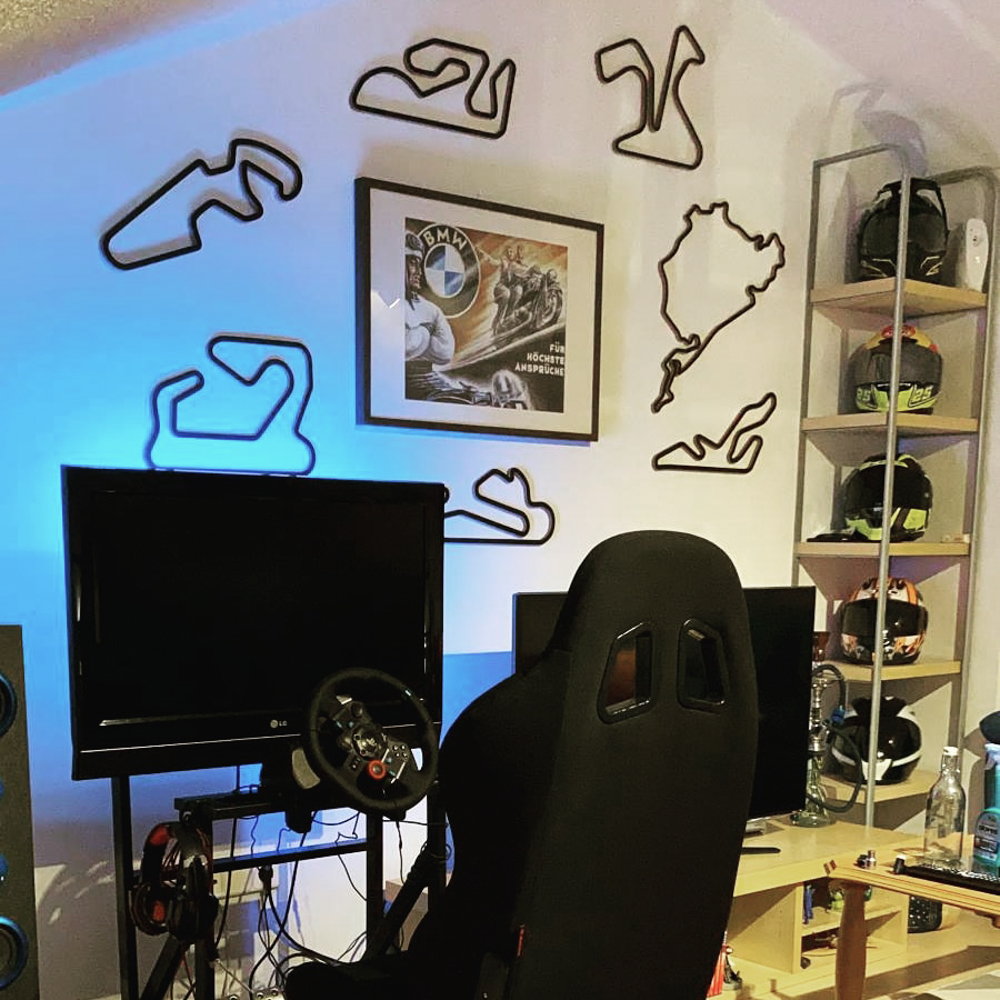 It was in sharing photos of my drives abroad on Instagram that a small Spanish company called Woodn Racetracks found me through geotagging and hashtag searches. Sergio and Lorena, the partners who run @woodnracetracks saw my posts and messaged me asking if I would be interested in ordering their work as a memento of my overseas trips. Sergio is an avid motorcycle rider, having raced sport bikes all over Europe. His partner Lorena, who handles the business side of things, also rides motorcycles.
Sergio's daily grind is actually a riding/driving coach for a team based out of Jarama outside of Madrid. He wanted to create a souvenir of each racetrack he has competed on, and a simple photo just would not suffice. Since his father had some old machinery, he opted to experiment by crafting a wooden cutout of a racetrack. He then proceeded to post photos of it on his social media channels and friends soon started ordering. What began as a passion project in 2017 has now become a full-on business for Sergio and Lorena. The latter was in fact a customer who was looking for a gift for her own dad, and met Sergio while ordering. The two became friends and eventual partners in the business.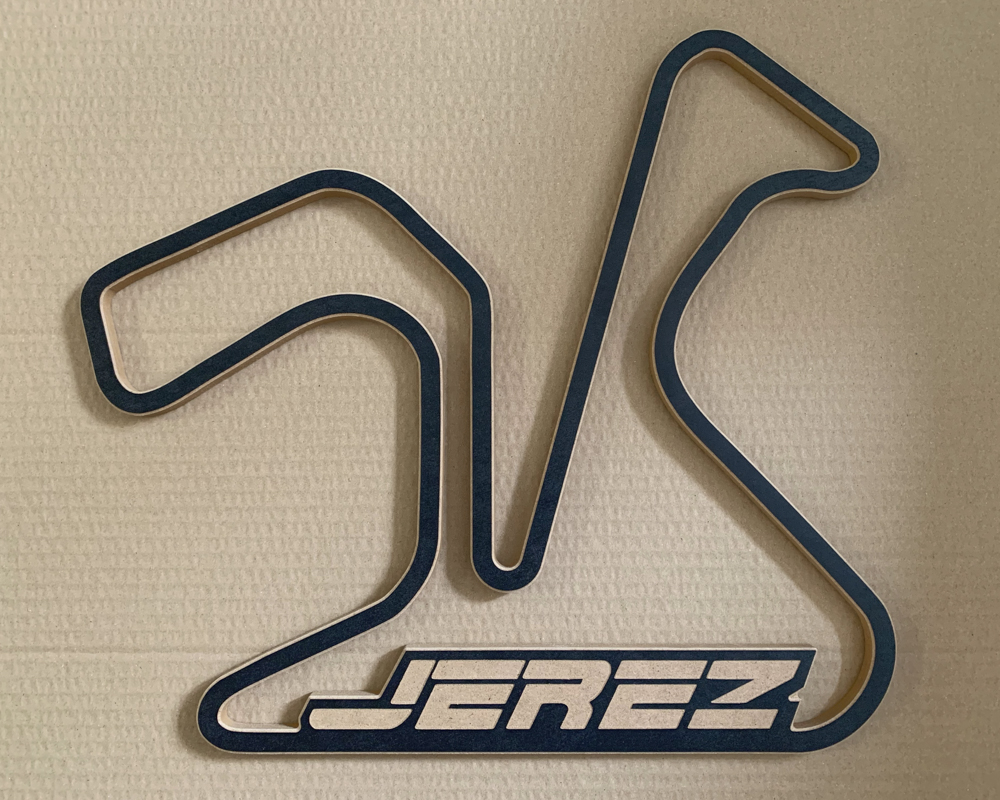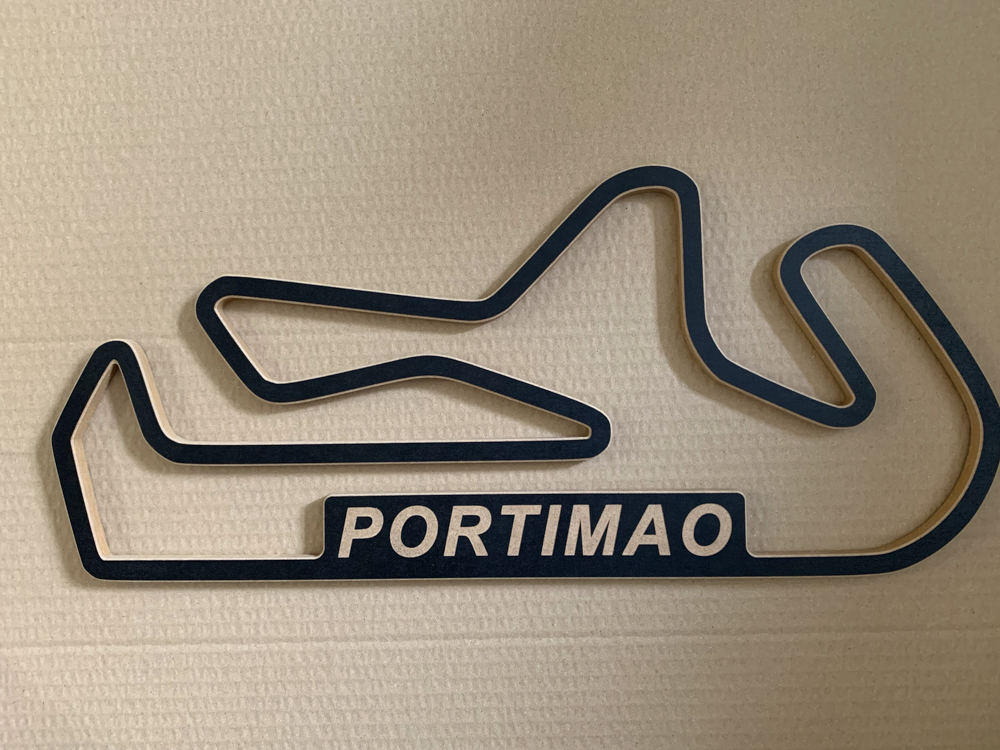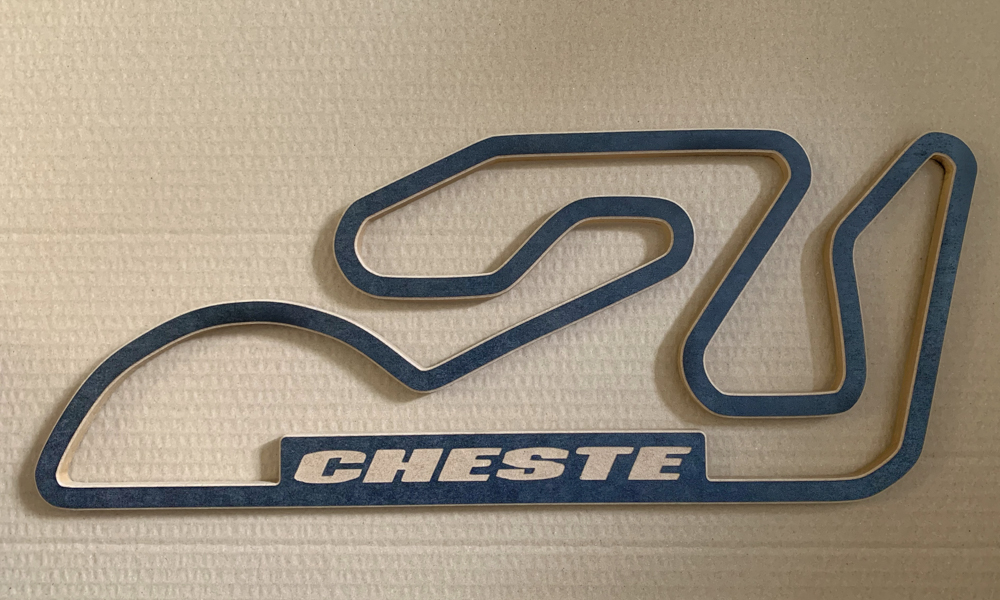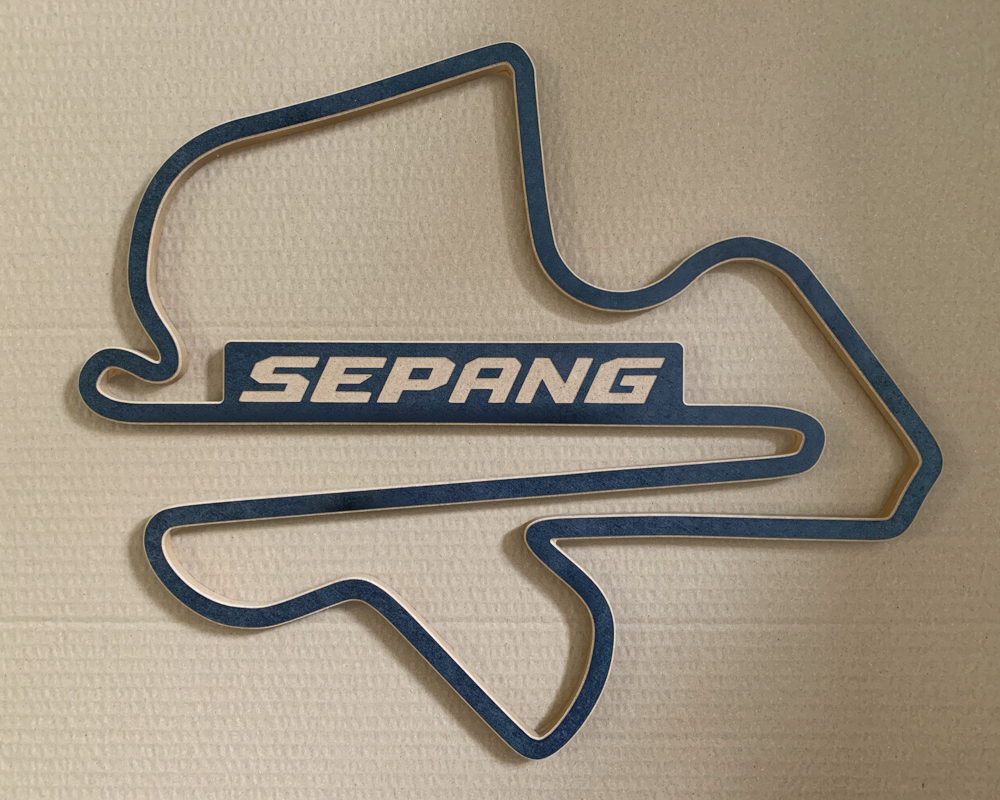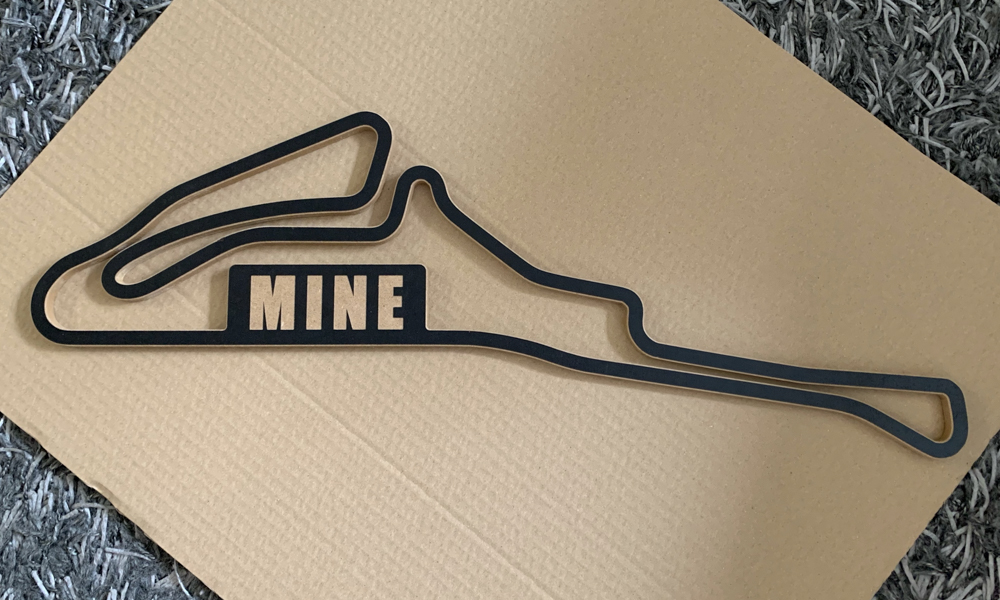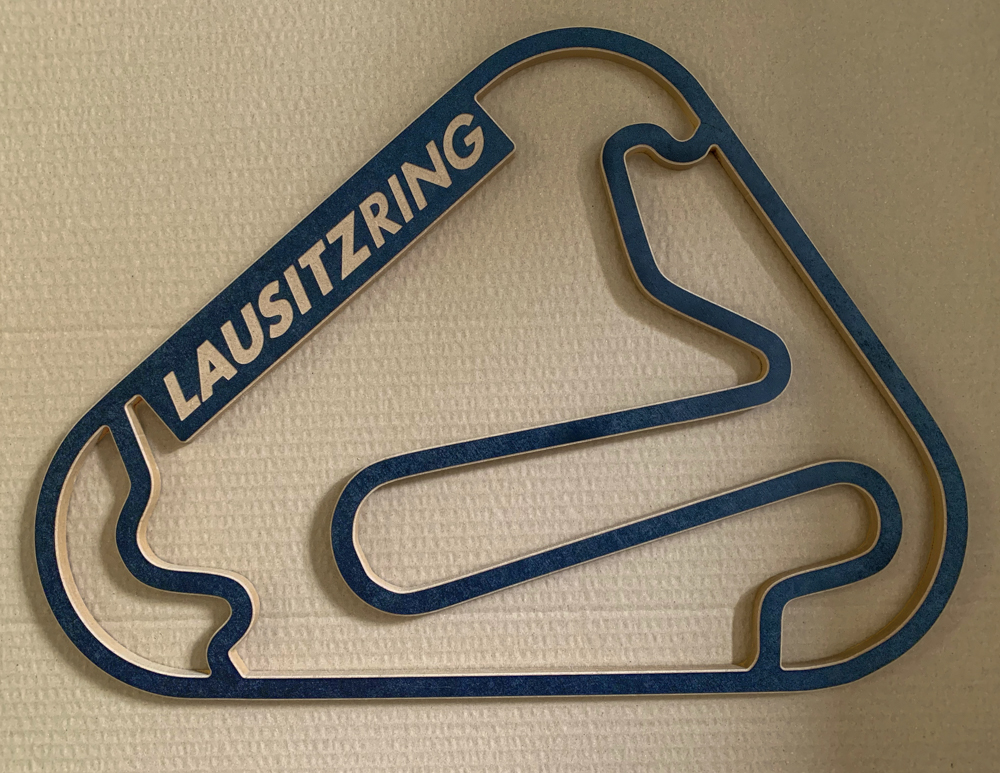 So, I made a mental note of every racetrack I had visited, and cautiously placed an order for five medium-size cutouts to display in my home. I'd be lying if I said I wasn't worried since I had never dealt with Woodn Racetracks, and it could all turn out to be a scam. But trust prevailed, and after a few days going back and forth on my order, my items were shipped from Spain and arrived a week later at my doorstep.
I was blown away by the quality. They were well-made, clean, had well-defined shapes with the racetrack's name cut out, and finished in dark brown for a high-contrast effect. I showed it to a few car-loving friends and they were also impressed and excited to order their own. Lorena and Sergio where even kind enough to surprise me with a key holder made out of my caricature as a sign of goodwill for ordering from and trusting in them. I have definitely gained a friend to visit and eat good food with once I am able to travel again in Spain someday soon.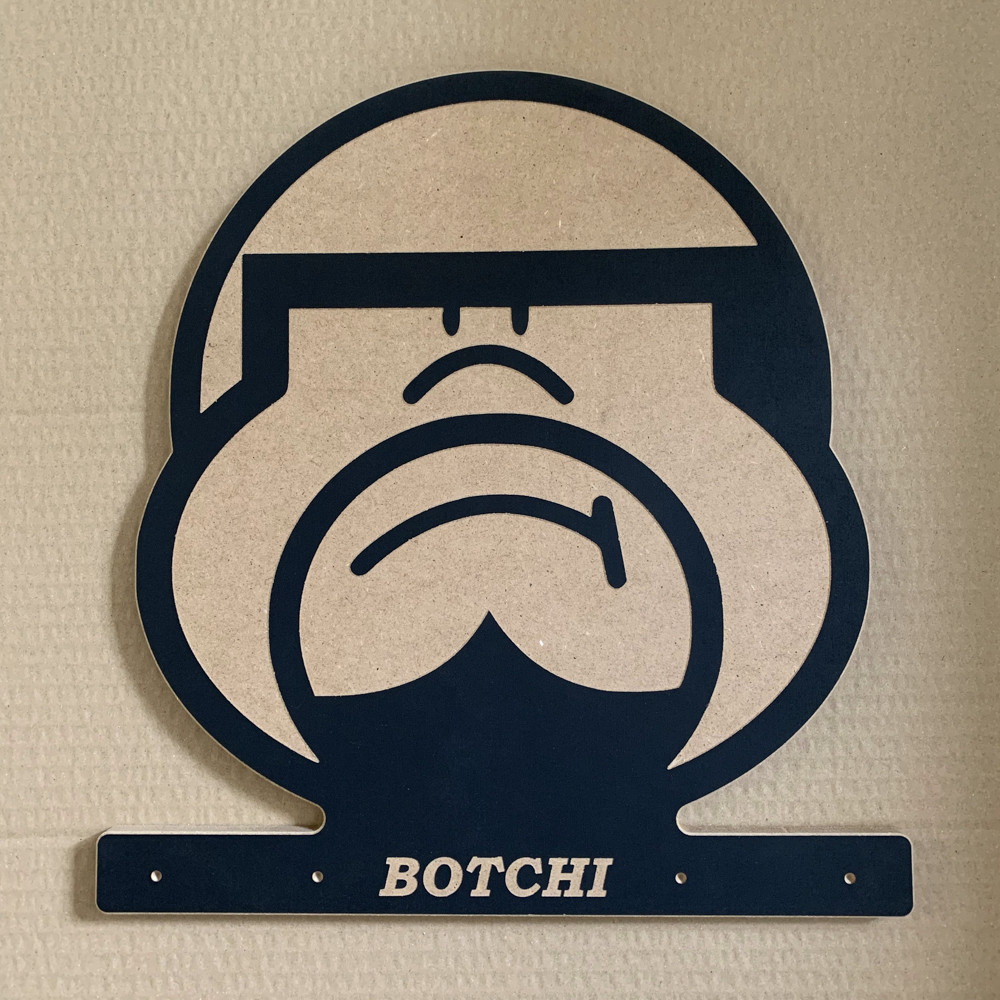 These wooden racetrack decors make for very unique and exclusive souvenirs, and the handmade, artisanal vibe from a master craftsman from Europe makes it even more special. Much to my wife's annoyance, I'll be ordering another set again soon to complete the racetracks I have driven on. And when things finally normalize and I can travel abroad again to drive on more famous circuits all over the world, you can be sure that I'll be ordering their wooden cutouts too!
If you're interested in ordering your own circuit cutouts, feel free to send a message to Woodn Racetracks on Instagram.