Every new car undergoes extensive testing before it is sold to the public, and most manufacturers have their own test tracks for this purpose. Not only does this allow them to test in a controlled environment, but it also keeps prying eyes out when secret prototypes are put through their paces. Here are some of the more popular tracks that automakers use.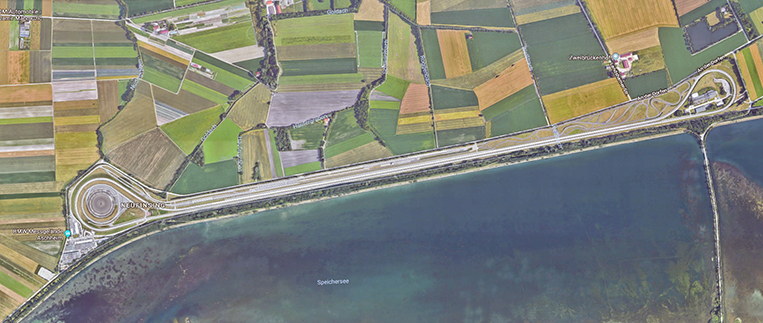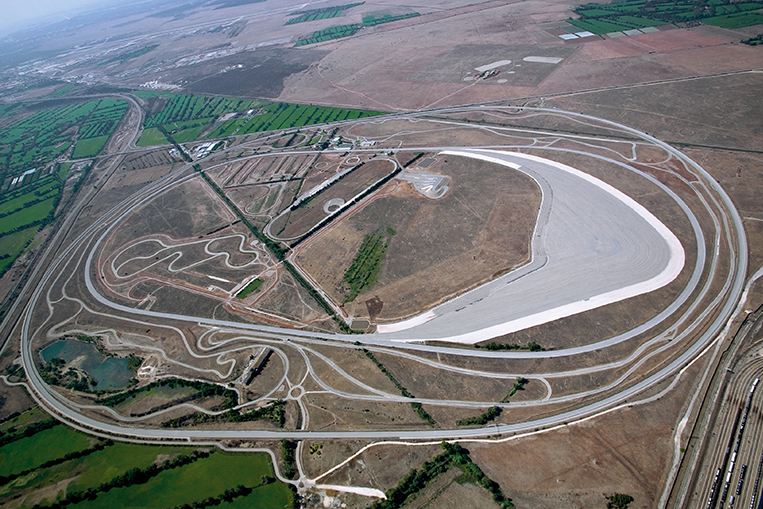 BMW. The test track closest to BMW's global headquarter is located in Aschheim near Munich. The facility takes up 67 hectares of Bavarian countryside and is dominated by a 4km straight stretch of road that is designed to simulate a German autobahn. A handling course, a crash test facility, as well as an area for crosswind testing are also part of the site that is a well-known prototype spotting area.
BMW also owns a test track in France, called the Circuit of Miramas. Located within two kilometers of the town by the same name, this circuit was once a proper racetrack and hosted the French Grand Prix in 1926. BMW now uses the 473-hectare area for everything from handling to high-speed tests.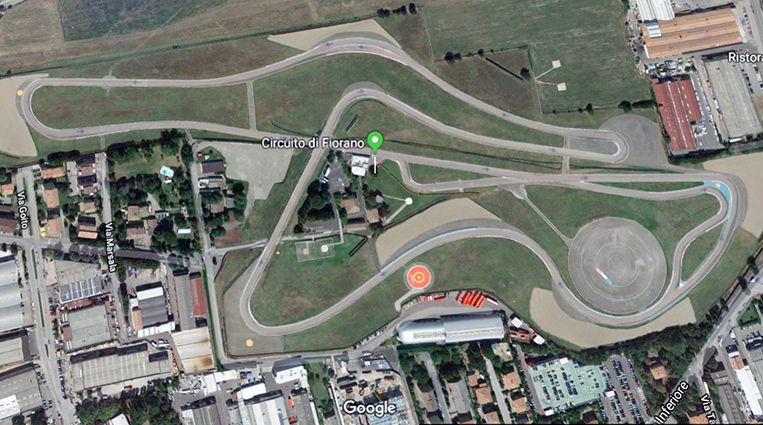 Ferrari. If your company builds some of the best sports and racing cars in the world, you naturally need a suitable place to test them, and what better way to ensure your products are up to scratch than having your very own racetrack? Ferrari built the Fiorano circuit in 1972, and the current version is 2.997km long. The track record is still held by Michael Schumacher, who managed to power around all 12 turns and back across the finish line in just 55.999 seconds in his Ferrari F2004. Enzo Ferrari himself lived right next to the track, and legend has it that the whole facility was only built in this location so the boss could watch his beloved cars from the comfort of his home.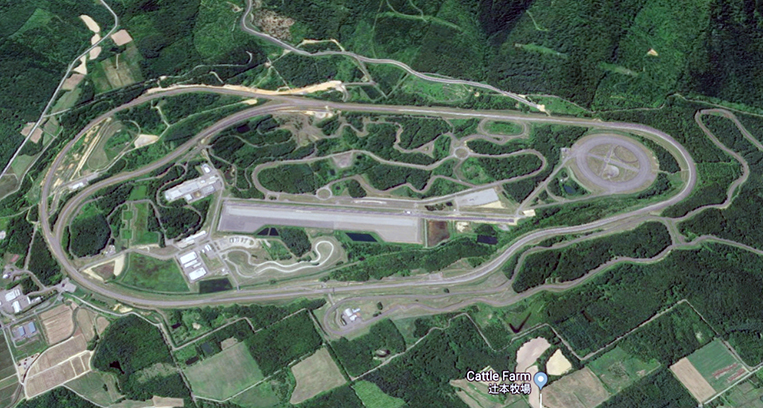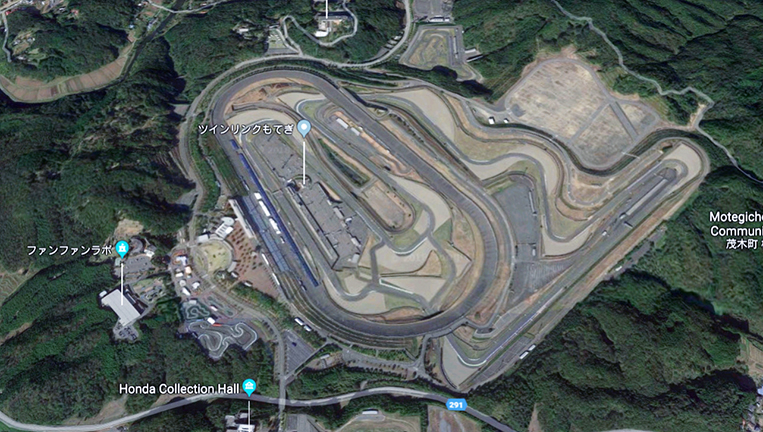 Honda. The Takasu Proving Ground is one of the facilities Honda uses to test new models. It includes a 6.8km high-speed circular course, a 6.2km winding course with a maximum elevation difference of 57.5m, and even an EU Suburb Course that simulates driving conditions in European countries like Germany and the United Kingdom. Honda also owns other test facilities, including the Twin Ring Motegi circuit that is very well known to Gran Turismo players, and a track at the company's Tochigi R&D Center.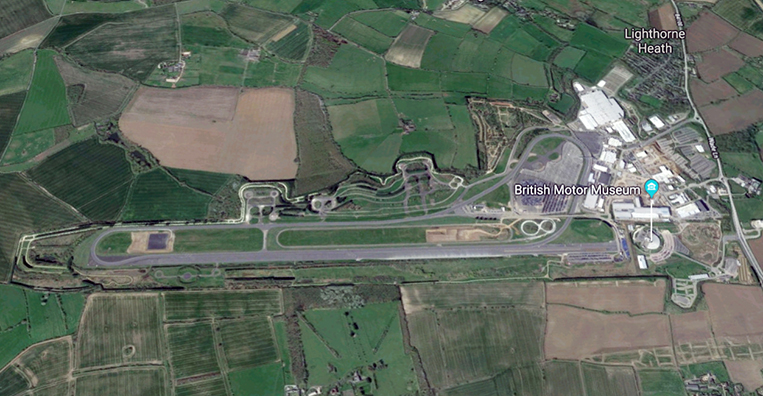 Jaguar. The Jaguar Land Rover Gaydon Center is where most new models are evaluated. Situated near the sleepy village of Gaydon in the British countryside, the facility started life as a Royal Air Force bomber base. It is now also home to the British Motor Museum, while rival Aston Martin has its headquarters nearby.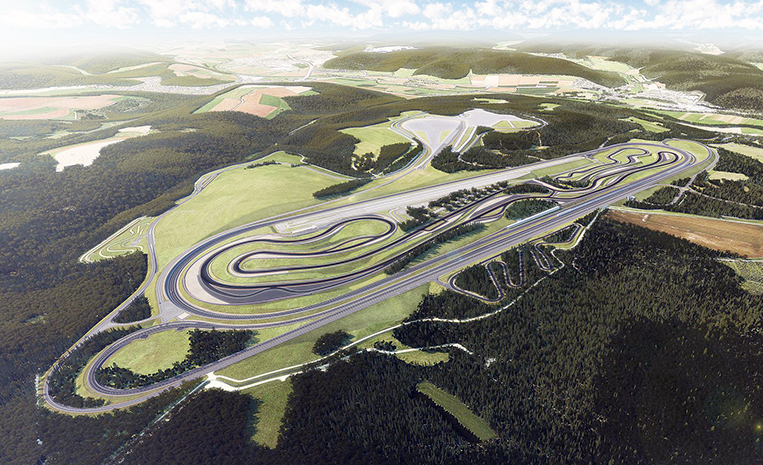 Mercedes-Benz. Daimler, the parent company of the German luxury car brand, is currently spending €200 million on a brand-new test track and technology center near Immendingen in Germany. The 520-hectare area will go live in July this year, with 300 engineers working on-site, focusing on electric and autonomous vehicles among other things.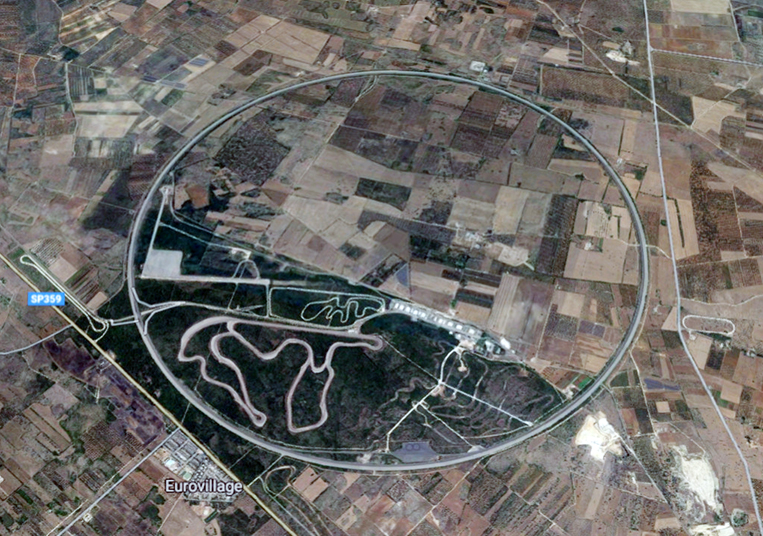 Porsche. The Nardo Ring is one of the best-known high-speed test tracks in the world, with many media events and speed-record attempts having taken place there. Due to the banked construction of the 12.5km track, drivers don't have to turn the steering wheel while traveling at speeds of up to 240km/h in the outermost lane. That figure is also the speed limit during normal operation, with anyone wishing to go faster having to rent the whole track. The check for that needs to be made out to Porsche, as the Germans bought the whole facility in 2012. Porsche also has test tracks at its development center in Weissach and at its factory in Leipzig, where an off-road course is part of the property.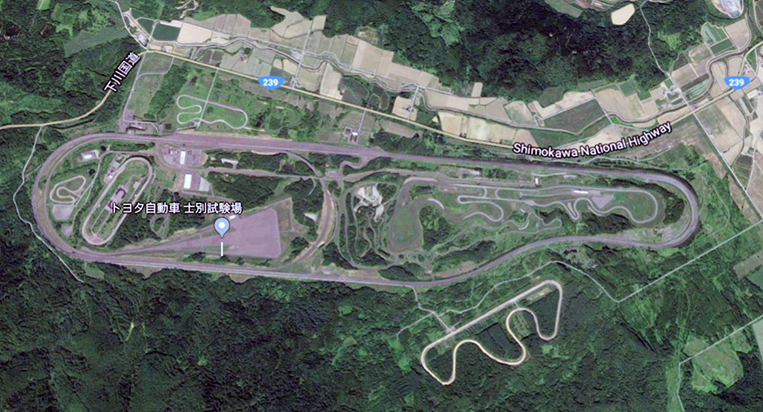 Toyota. Toyota opened the Shibetsu Proving Ground in 1984, and the vast facility with its five different circuits has since been used in the development of countless vehicles, including many wearing a Lexus badge. The company is also currently working on a brand-new track that will include a recreation of parts of the Nurburgring.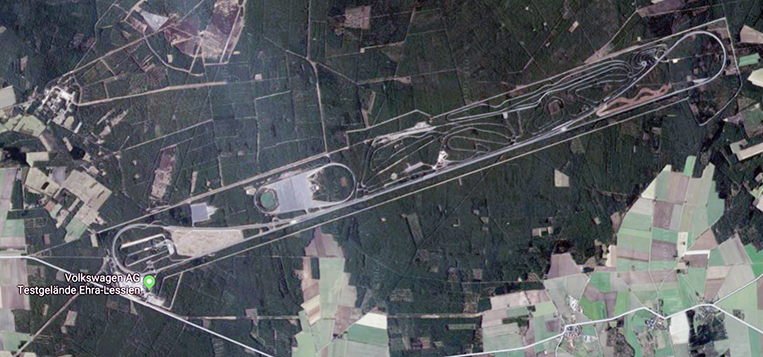 Volkswagen. The carmaker's massive test facility at Ehra-Lessien in the north of Germany is probably most famous as the location for Bugatti's production car world-speed record, when test driver Pierre-Henri Raphanel reached 431km/h while driving a Bugatti Veyron Super Sport in 2010. When the place isn't hosting high-speed runs, the 96km road network is used for general testing by VW and other brands in the group, such as Audi, Lamborghini, Bentley and Porsche.