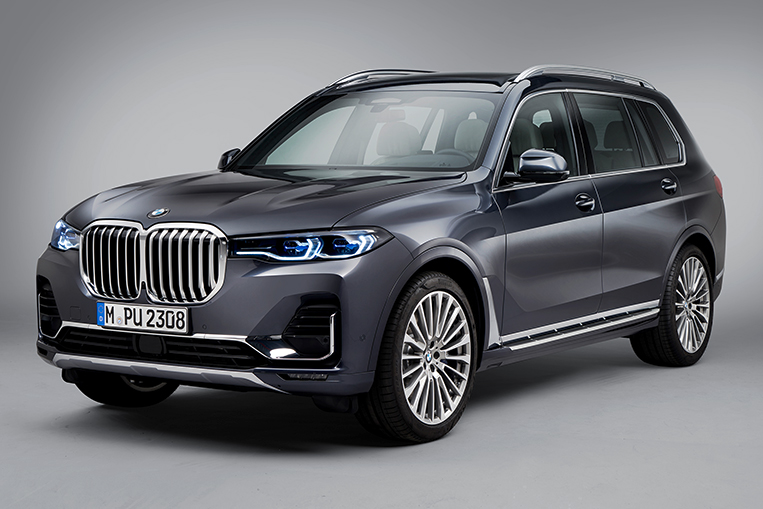 BMW has a new SUV model that will go head-to-head with the likes of the Audi Q7, the Volvo XC90 and the Land Rover Discovery. Say hello to the new X7. This latest and largest member of the X family is picking a fight with the seven-seat veterans of the luxury SUV trade, and the guys at Munich are pulling out all guns to shoot their rivals out of the water.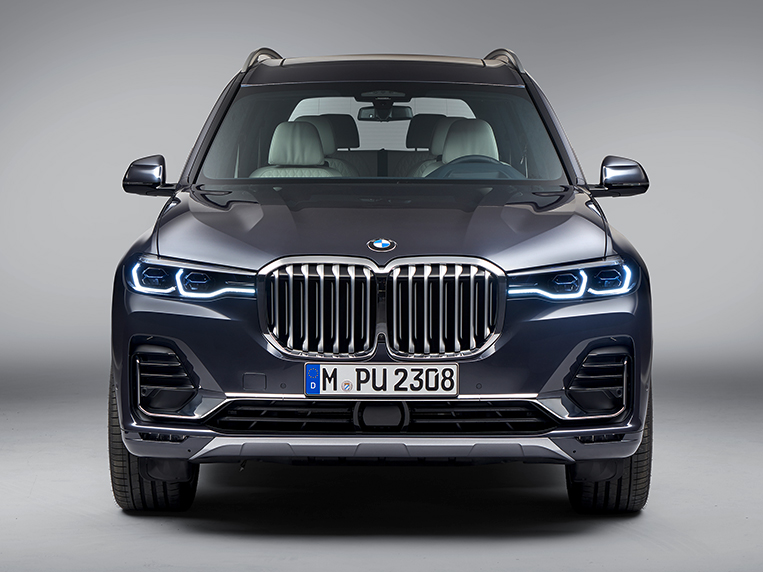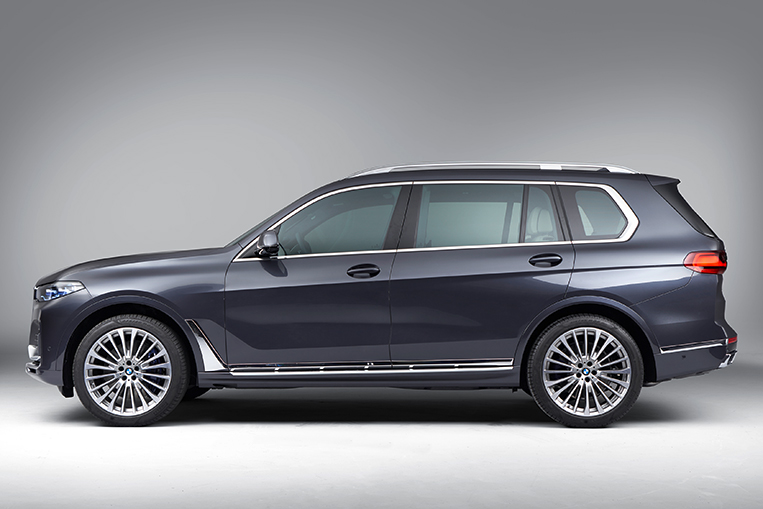 The X7 is 5,150mm long and 2,000mm wide, making it longer and wider than the already long and wide Toyota Land Cruiser. But more noticeable than the porky proportions is the enormous radiator grille. This is the largest iteration of the signature kidney grille that BMW has ever put on any car, and dwarfs the sleek headlights flanking the sides. Not only is this grille huge, it's quite intelligent, too. Movable flaps behind the slats help reduce aerodynamic drag and improve the fuel efficiency of this German giant.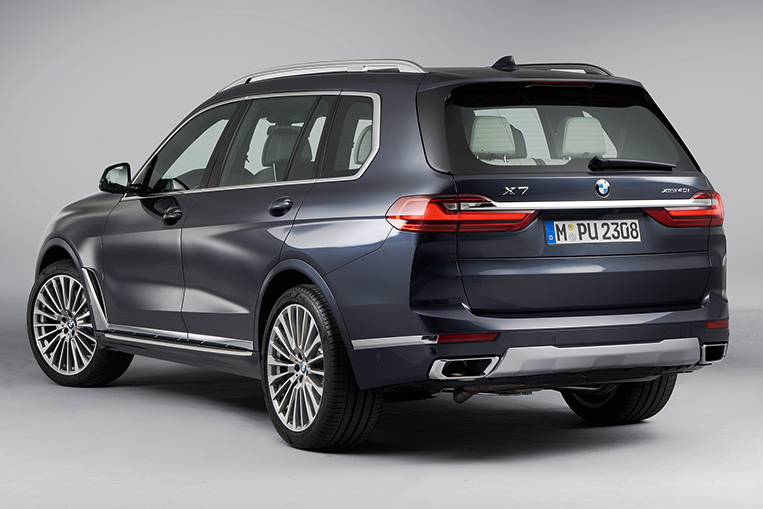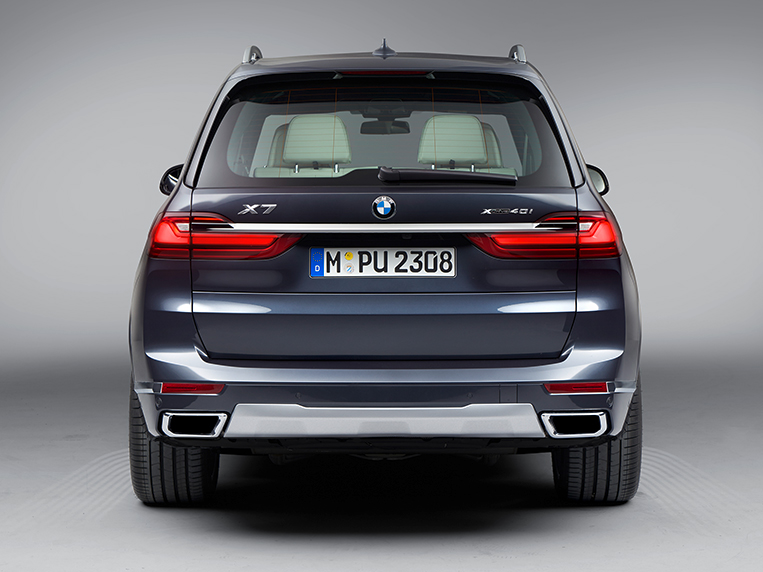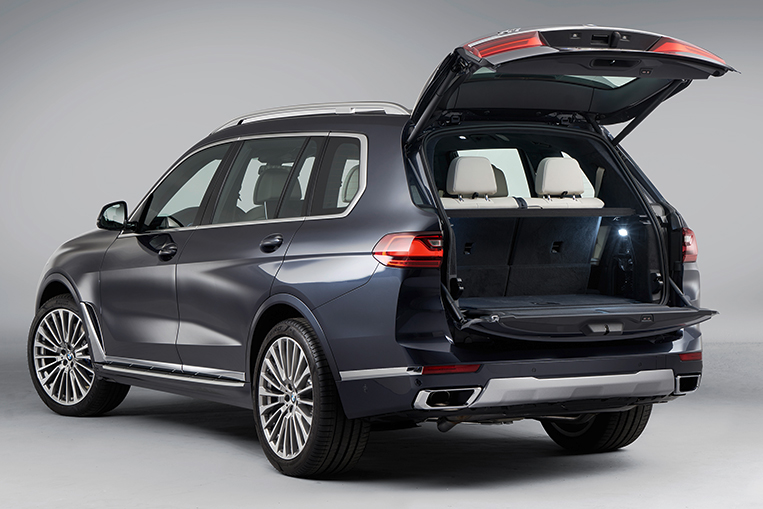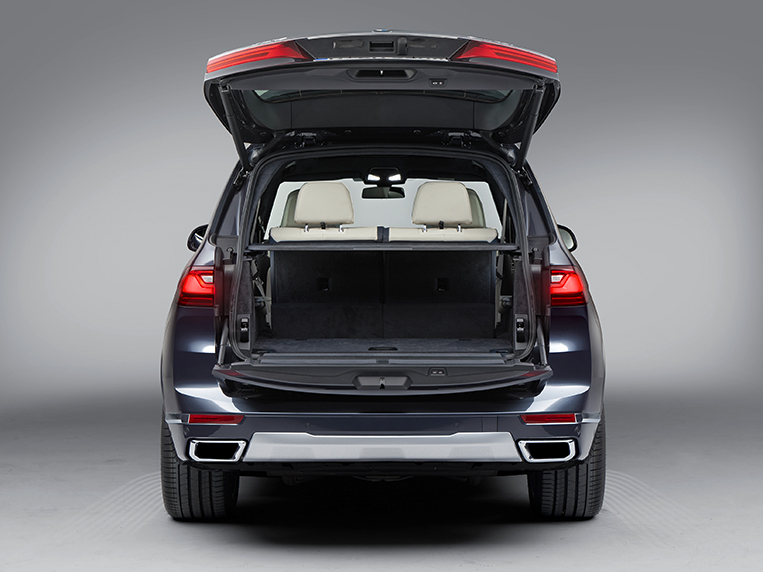 Some makers of seven-seat SUVs forget that there are times when actual grown-up human beings have to sit in the dreaded third row. But BMW guarantees that the X7's cavernous cabin will provide ample leg and shoulder room to all six or seven occupants depending on the seat configuration. Even the climate control system gets a personal touch by catering to four individual zones that include one for the rearmost seats. And because BMW wants each passenger to be truly comfortable inside the X7, each seat is trimmed in plush Vernasca leather and can be adjusted electronically.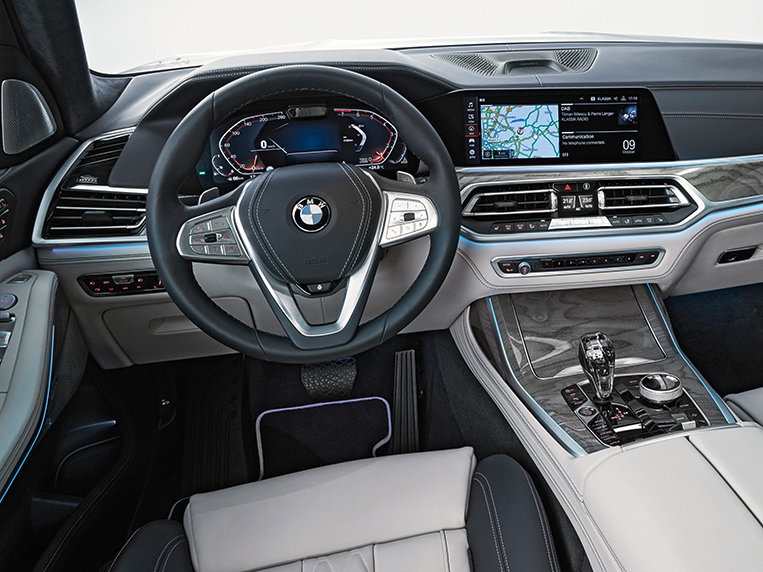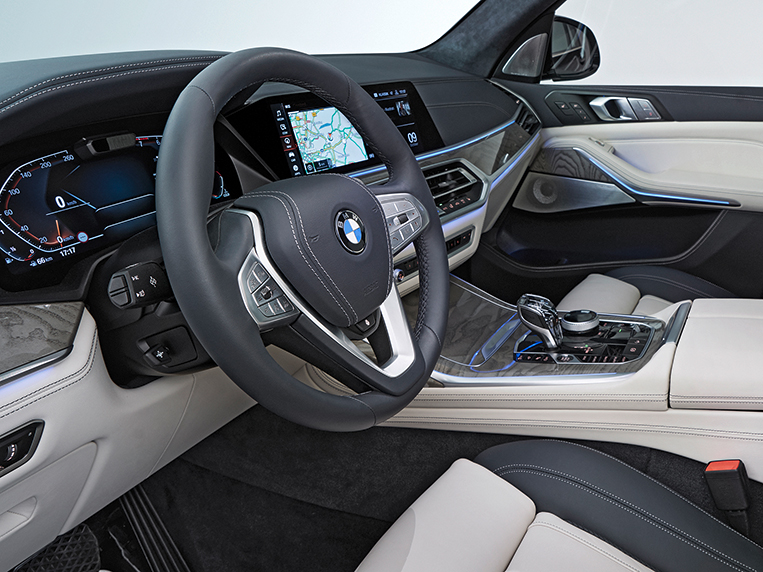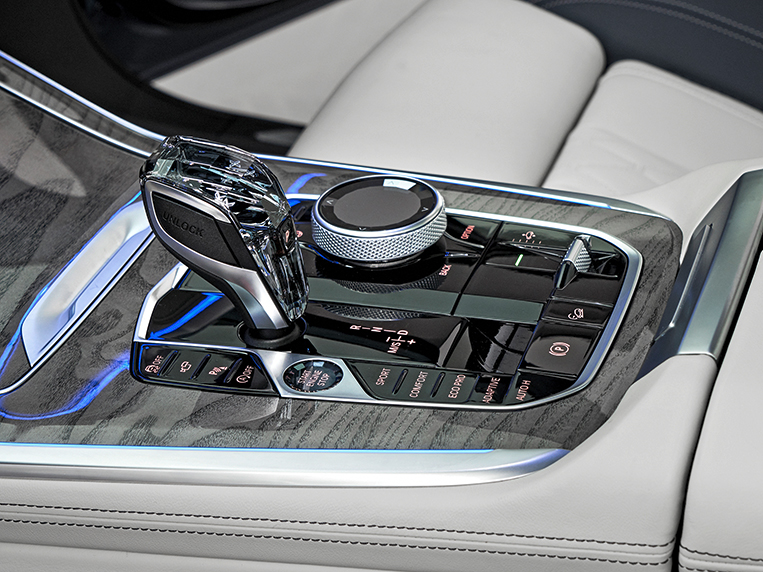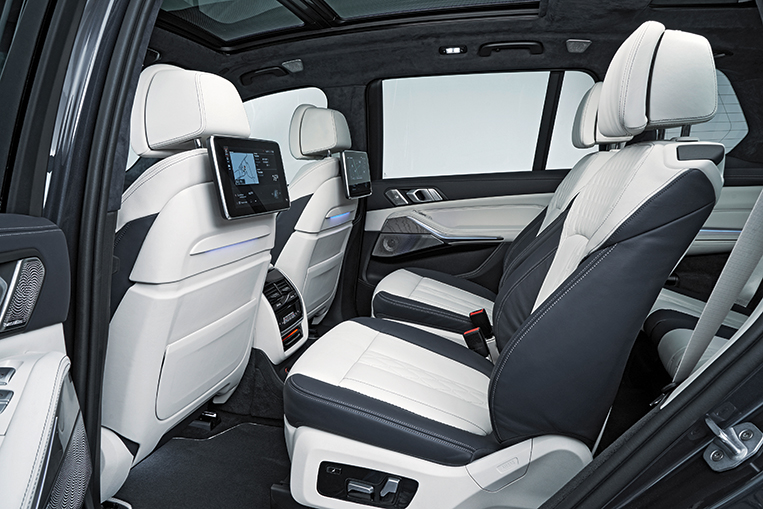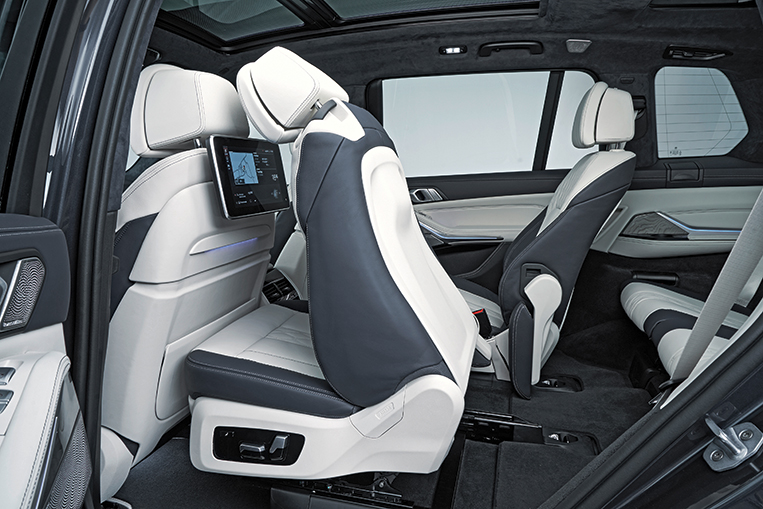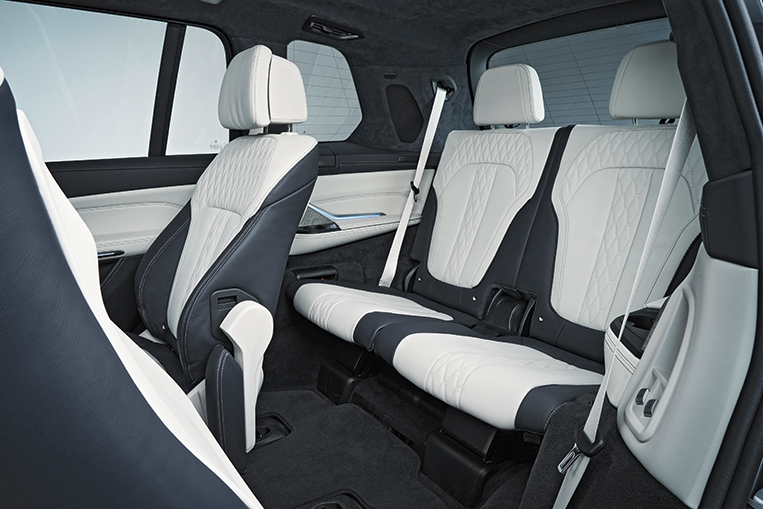 BMWs usually come with an extensive choice of engines, and the X7 is no different. Customers can choose from two gasoline powerplants and two diesel motors, all of which have more than enough grunt to haul the big brother of the X range. The top-of-the-line petrol unit is a 4,395cc twin-turbo V8 with 462hp and 650Nm. However, the car's single M version is motivated by a 2,993cc straight-six oil-burner. This engine has four turbochargers that crank out all of 760Nm—enough to haul the maximum vehicle weight of 3,290kg and rotate the earth backward at the same time.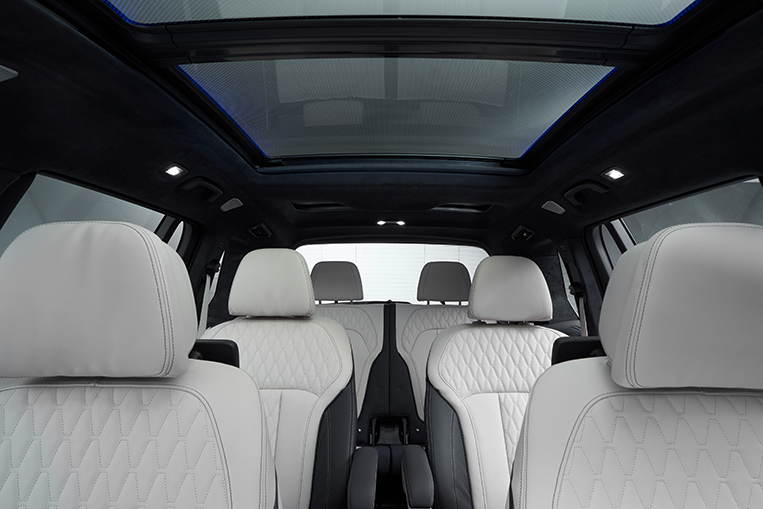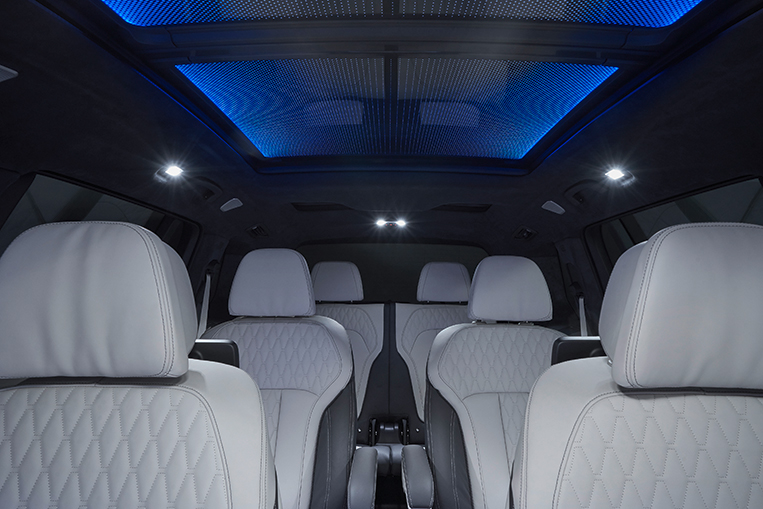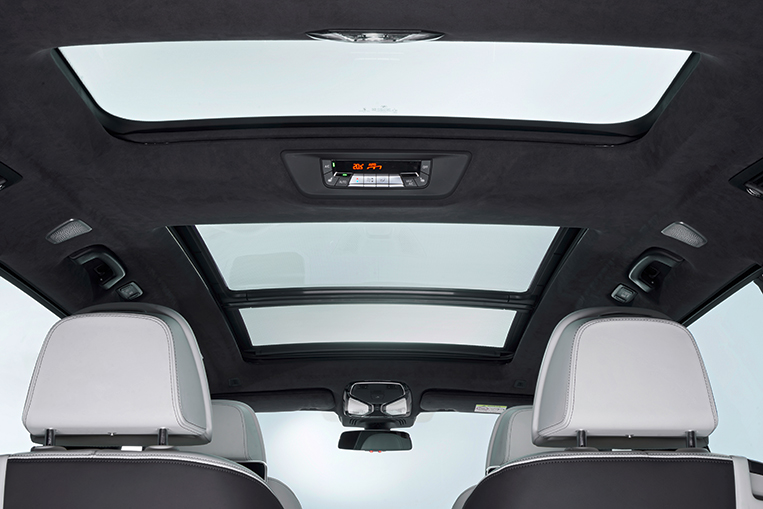 The boys from Bavaria may have taken their sweet time making the best three-row premium SUV possible. But looking at all of the good stuff that comes with the X7, BMW may just have to market this car differently from the rest of the product line. It's no longer just the ultimate driving machine—it's also the ultimate hauling one.