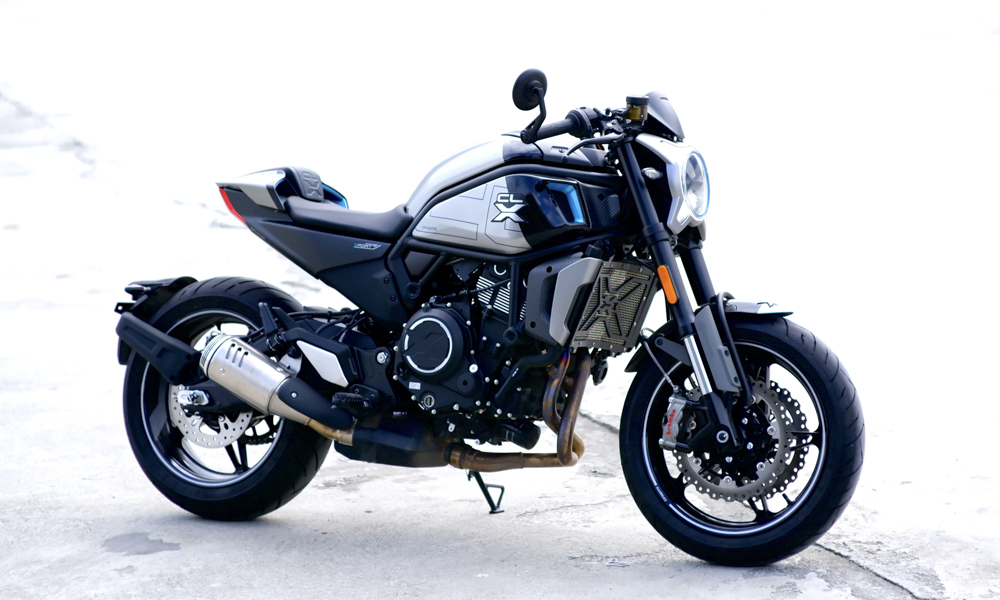 CFMoto has been in the business of making smaller bikes and ATVs for more than 30 years, and the 700CL-X Sport is the Chinese company's proof that it's a strong competitor to the Japanese stalwarts. With earlier offerings like the 400NK and 650MT showing that it can build decent bikes at a (very) competitive price, the Sport is its most polished and refined product to date.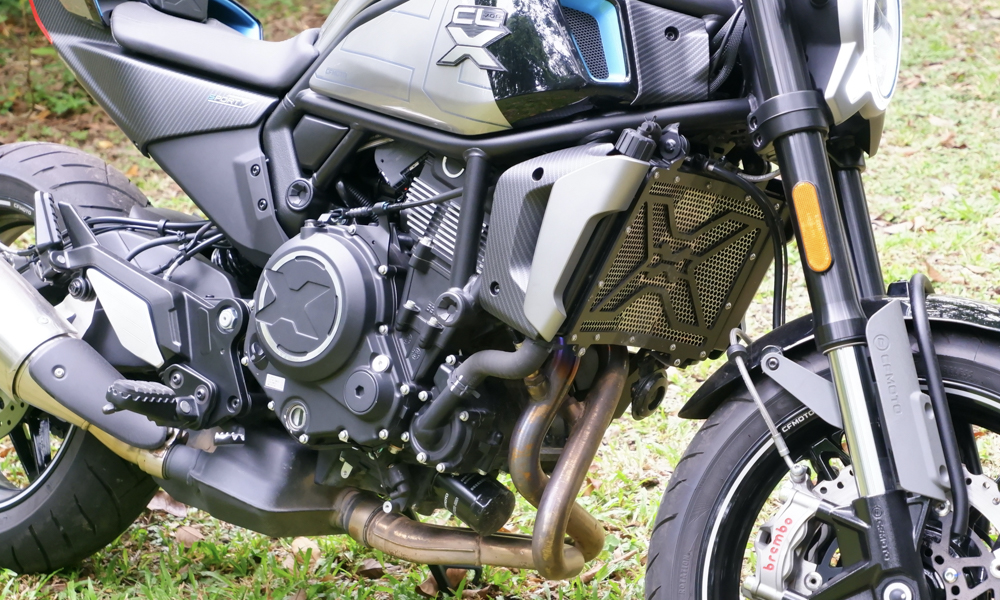 If buying decisions were based on the spec sheet alone, the Sport would take many a rider's hard-earned P399,800 in a flash: 73hp, slipper clutch, Brembo Stylema brakes, 20-step adjustable KYB suspension, Mitas rubber, and LED lighting. It even has cruise control for crying out loud. Normally, I'm hesitant to borrow a unit if it entails an hour or so of suffering through EDSA traffic to pick it up, but I was sufficiently curious to find out if this Chinese bike was anywhere near as good as its specs suggested.
First impressions when I arrived at the Motostrada showroom are good. The seat is wide and amply padded, with ideal seat-to-peg distance. I can easily cover the rear brake pedal while resting my heel on the peg; it doesn't force me to cock my ankle at a weird angle unlike some bikes. The trellis frame and the bolts seem to be powder-coated in black, while the plastic and faux carbon-fiber panels are screwed on tightly. Nothing creaks or feels flimsy. Scan the handlebar area and whoa! Steel-braided brake hoses—a rarity in this class.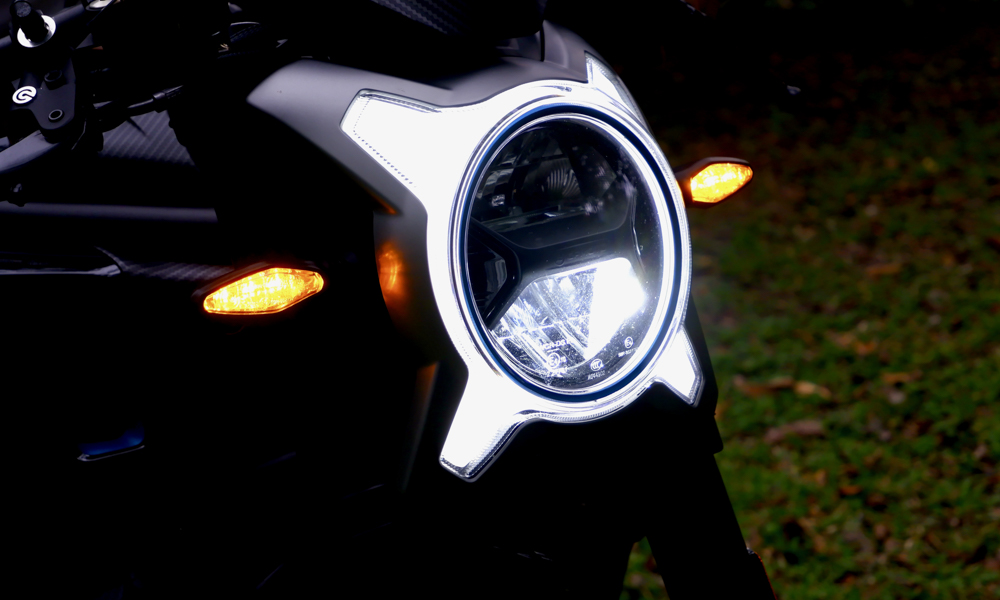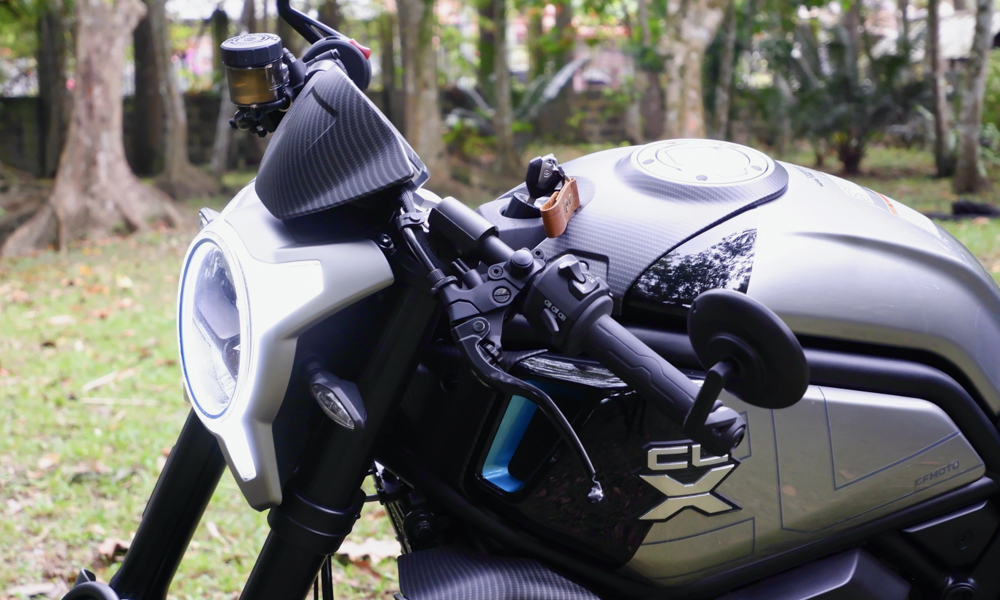 Start 'er up and the motor fires instantly. However, it seems to be a bored-up version of CFMoto's 650cc parallel-twin, which is based on a Kawasaki design. It has a 180° crank, so it has an even firing pulse but a soulless whir. Royal Enfield's 270° twin and Suzuki's V-twin still give the proper bbrrapp. To compensate, the 700CL-X has lots of torque down low, and switching between Econ and Sport modes changes the engine mapping from polite to beastly with a pleasing induction roar at around 6,000rpm.
While the six-speed gearbox has a slipper clutch, it's not a fancier "slip-and-assist" system like you'd find in, oh, a far pricier Triumph. Squeezing it in traffic is like working a hand gripper and reminds me of a Harley's, but at least it easily clicks into gear on clutchless shifting without protest. As a long-distance commuter and an occasional high-speed blaster, the parallel-twin gives you just enough thrills without getting you into warp-speed territory. For long rides, I found cruise control especially useful as it tames a rider's usual urge to keep surging forward through traffic.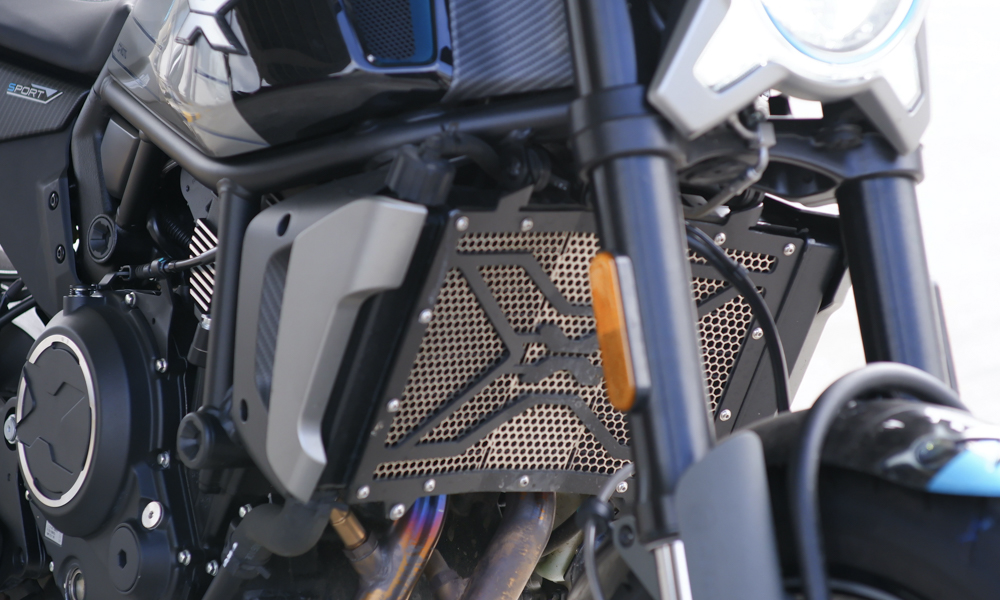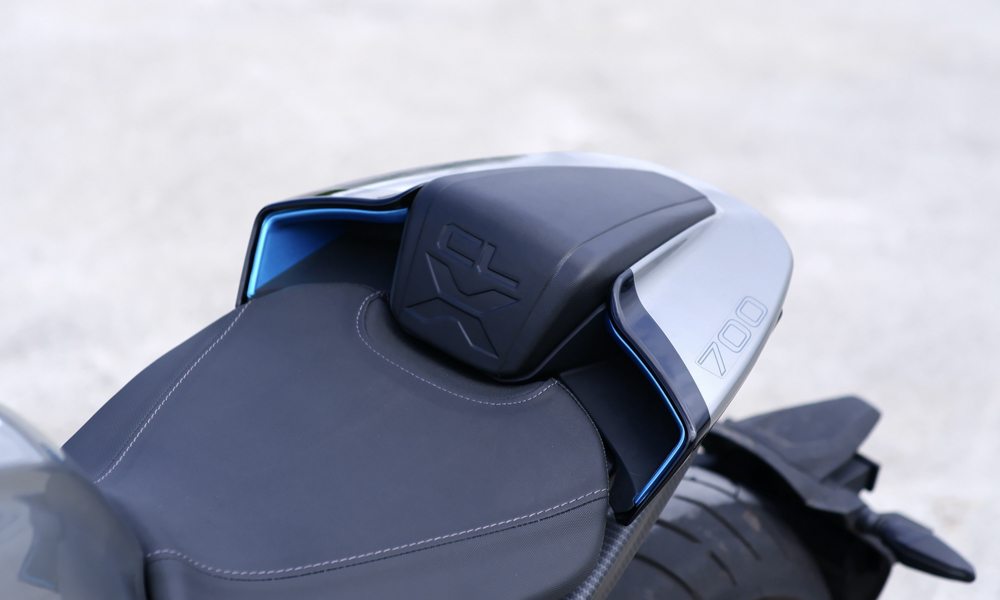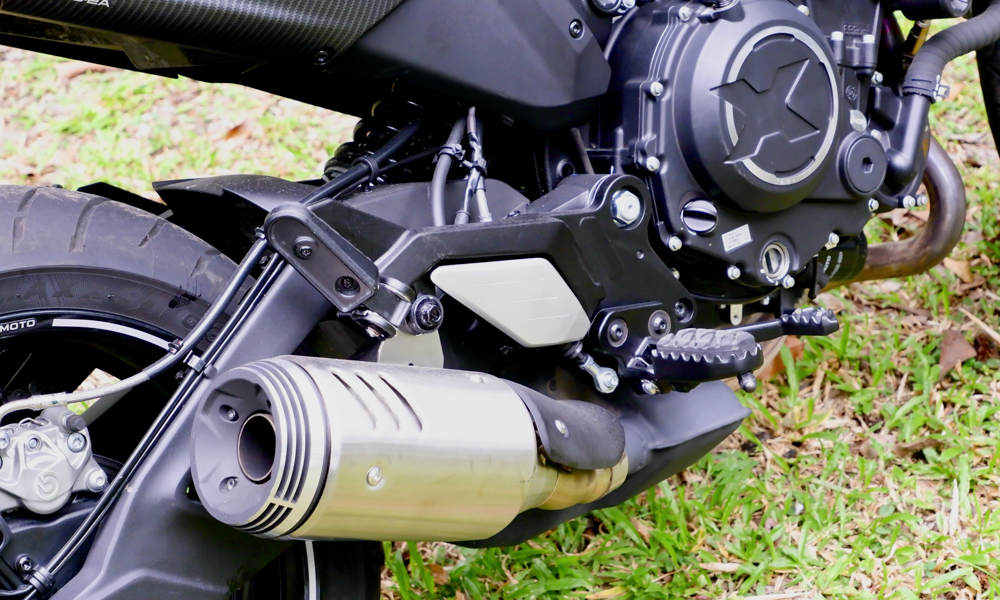 Without enough time to fiddle with the suspension, the stock settings deliver a taut and engaging ride. The inverted fork looks the business and doesn't disappoint with its stellar bump absorption, while the rear shock is all-day comfortable. To be honest, the 20-click adjustability of the fork is a luxury that most riders will only tweak once in a while, but it's nice to have rather than not. I mean, what other bike has this kind of adjustability for the price? Ditto with the Brembo Stylemas, which deliver solid and consistent stopping power.
Although it looks like a café racer, the riding position is more of a standard. The clip-ons are high mounted for wrist relief; higher, in fact, than my ride buddy's Suzuki SV650 which came along for my test ride. The ergonomics are comfortable enough that I spent the better part of a day exploring Laguna and enjoying the bike's overall competence.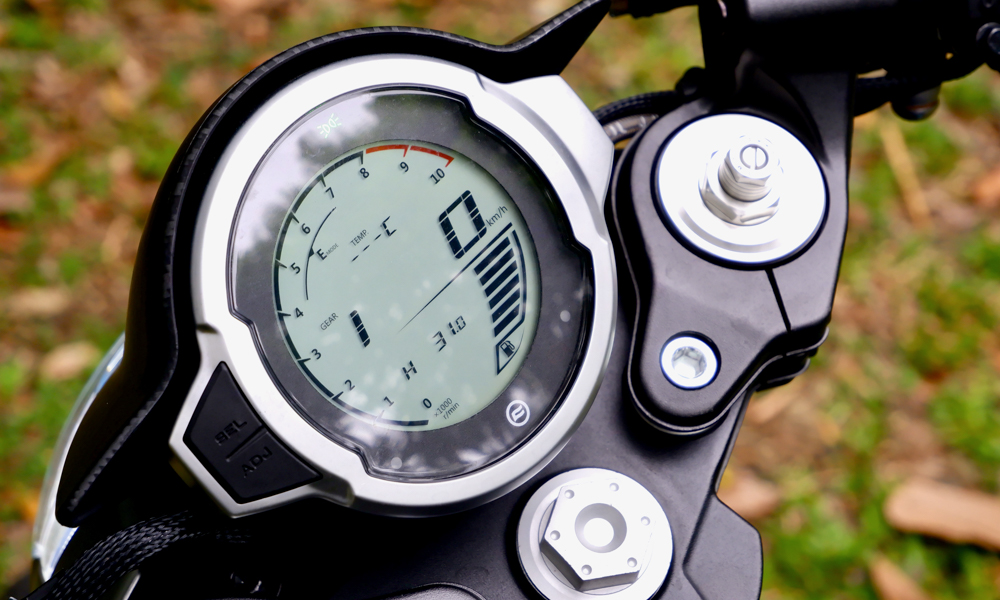 Give it the beans and the hardware delivers as expected. Dial back the pace and it happily motors along at "takbong pogi" pace so fellow riders can catch up, give you a thumbs up, and compliment you on your ride. Over the course of several more days using the bike, I could only complain about the overly pessimistic fuel gauge, which started flashing the low-fuel state even though it still had 5L remaining out of a 13L tank. I was planning to gripe about the seeming paucity of ride information offered by the LCD instrument pod, but then I discovered how to find things like fuel economy (it does 20km/L, by the way), trip data, and temperature by randomly pressing the buttons until voilà!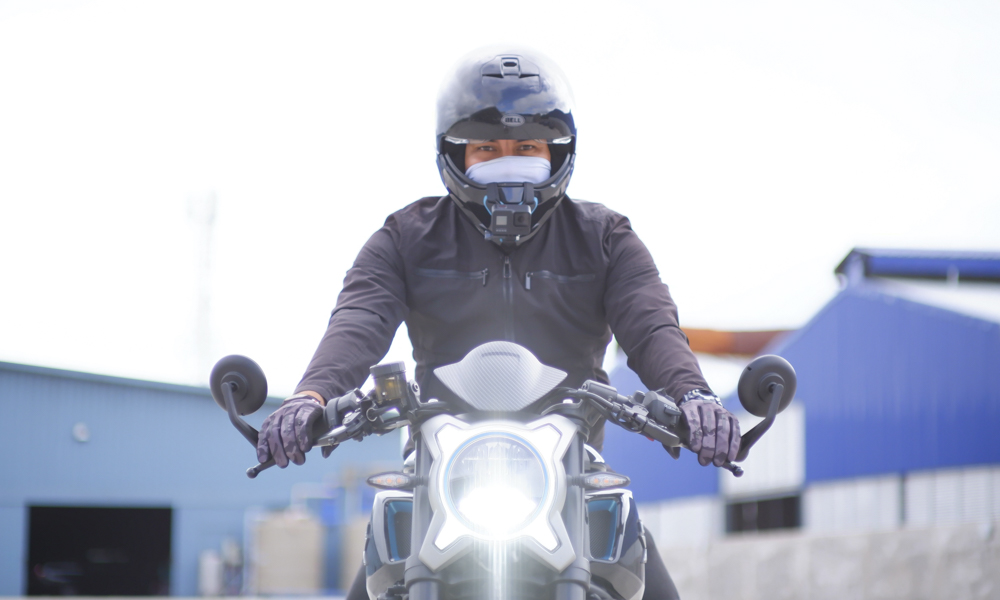 If it was wearing a Japanese badge, the CL-X would easily cost a P100,000 more. If it was German, P200,000. The point is that for how well it's screwed together and how competent it is on the road, CFMoto has a screaming deal in the Sport. The only thing that will hold most riders back is the usual resistance to vehicles made in China, and because bike lust is proportional to a brand's heritage.
But bike snobs might not be CFMoto's market anyway. On every ride I took the Sport with, I got around 3-4 compliments from smaller-displacement riders, non-riding café patrons and the like. The Sport is an aspirational beauty for many a small-bike rider, and for those who just want a good-looking bike that rides as good as it looks, CFMoto has hit the mark.