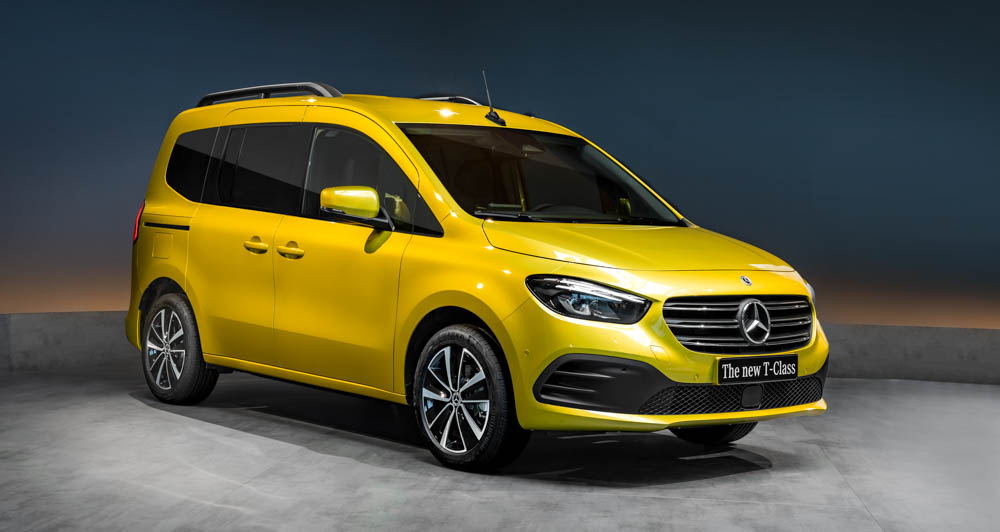 You may be familiar with the Mercedes-Benz V-Class, a luxurious large van that's used to haul only the most important VIPs around Metro Manila. In other countries, it's used as a commercial vehicle (either for cargo or for taxi/ride-hailing).
While its large size offers plenty of space for the lucky occupants inside (or lots of cargo), it may prove to be a bit challenging to maneuver around in the densely packed city centers.
This is where the brand-new T-Class comes into play, which is the luxurious, family-oriented version of the Citan commercial van (the result of a partnership with Renault for a minivan).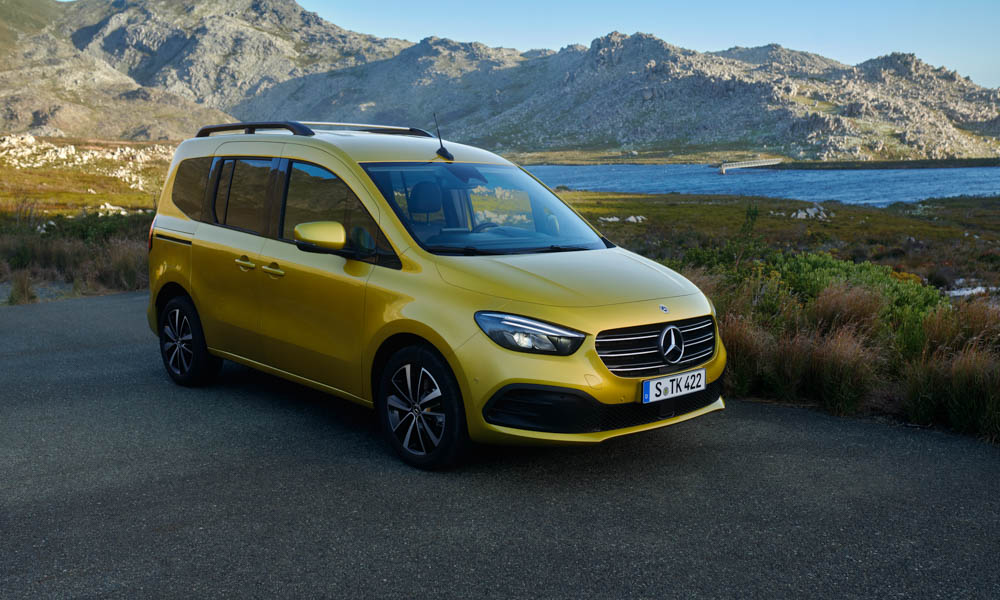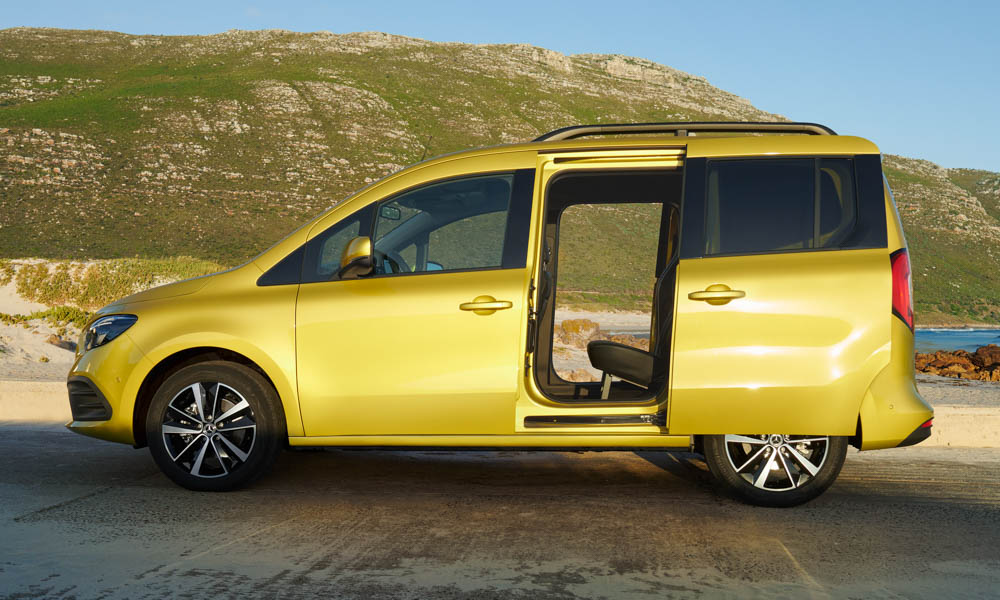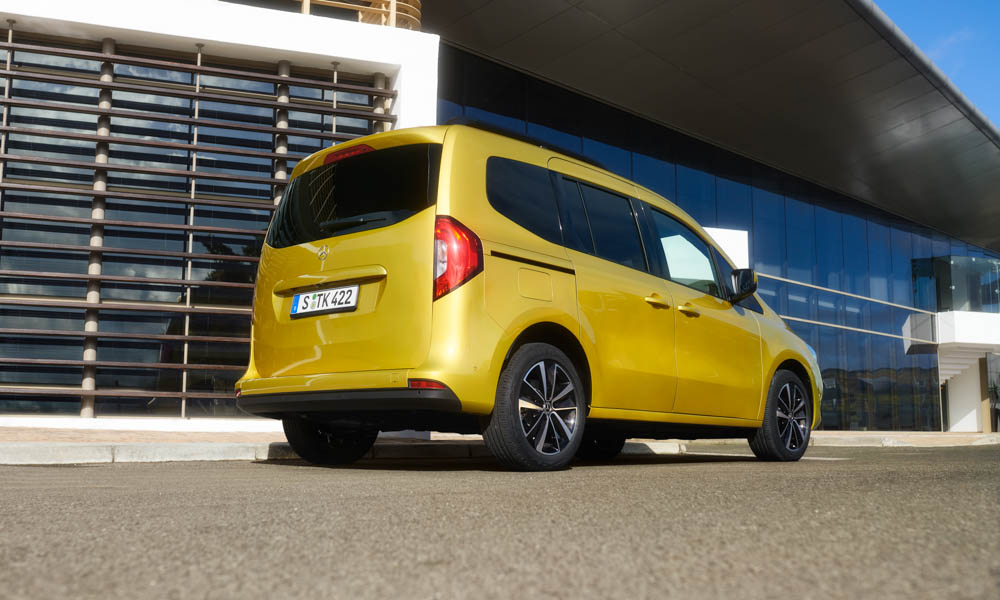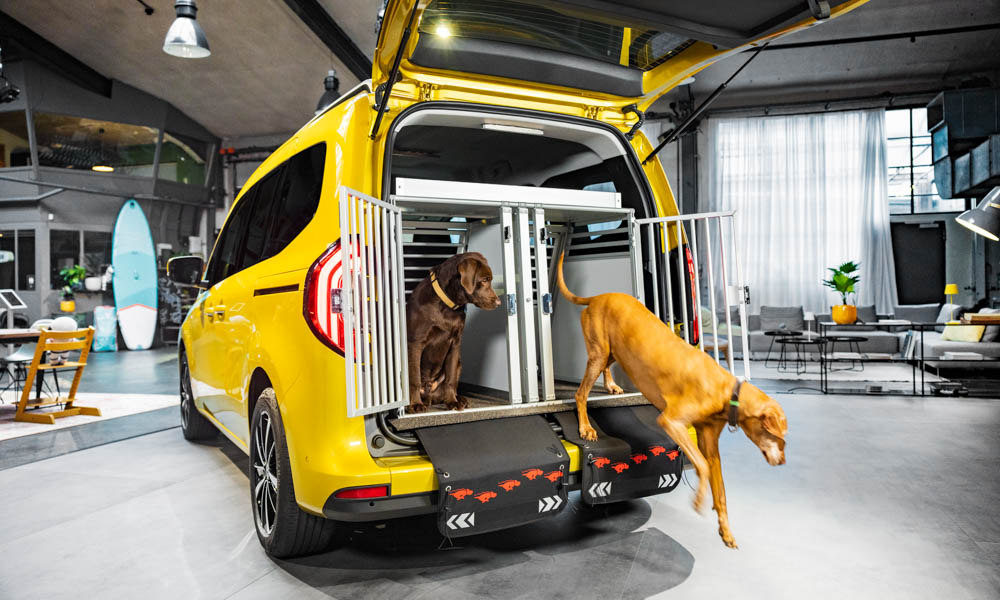 If anything, it's pretty easy to call this a "baby V-Class" just coming from the proportions alone.
For reference, the short-wheelbase V-Class is 4,895mm long, 2,249mm wide, and 1,901mm tall. The T-Class comes in at 4,498mm long, 1,859mm wide, and 1,811mm tall for the five-seater variant. A long-wheelbase variant with up to seven seats will follow.
It carries the newer Mercedes front fascia with LED lighting (reminiscent of its other newer models); rides on 16-inch wheels (quite small for a Merc); has the sliding doors; and comes standard with a top-hinged tailgate that can be swapped out for a two-section rear door.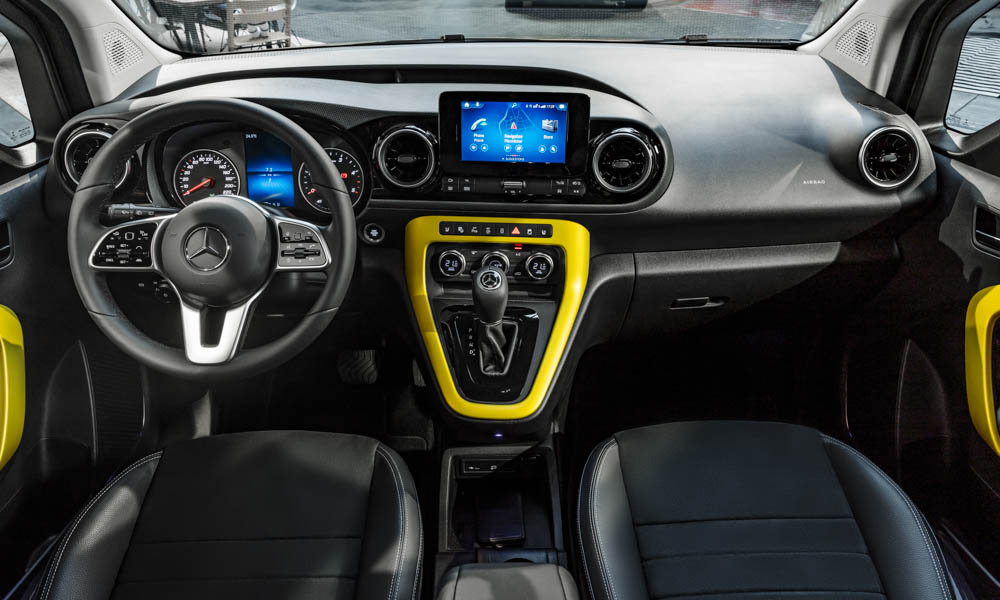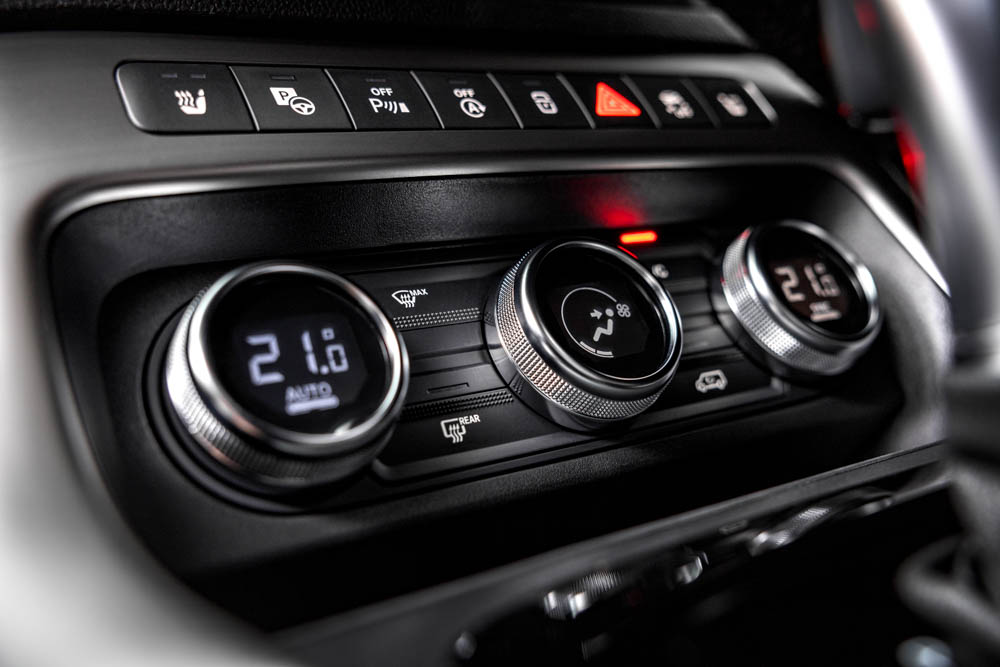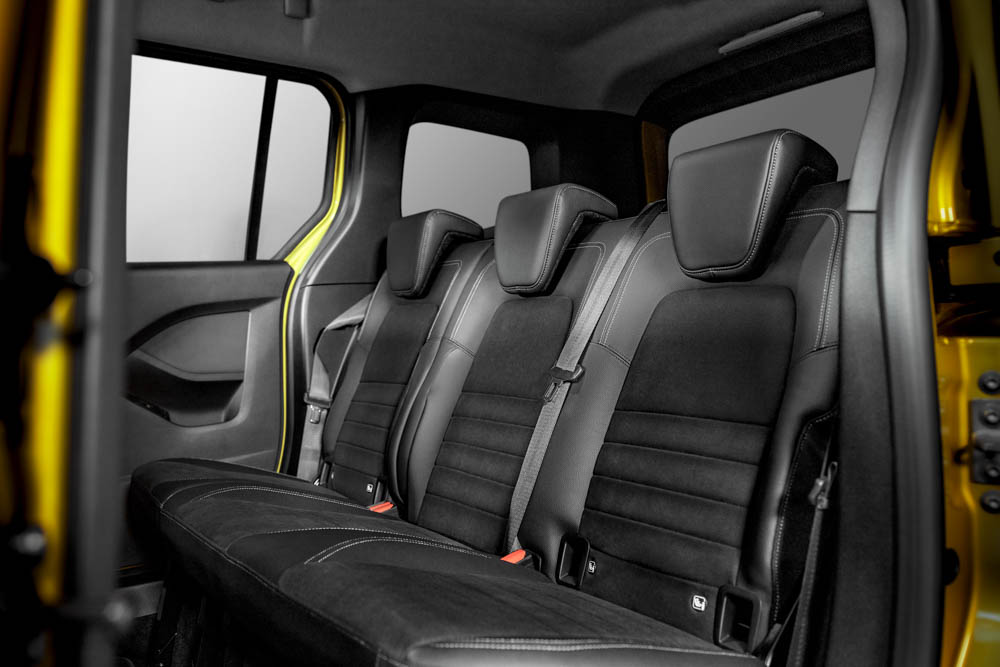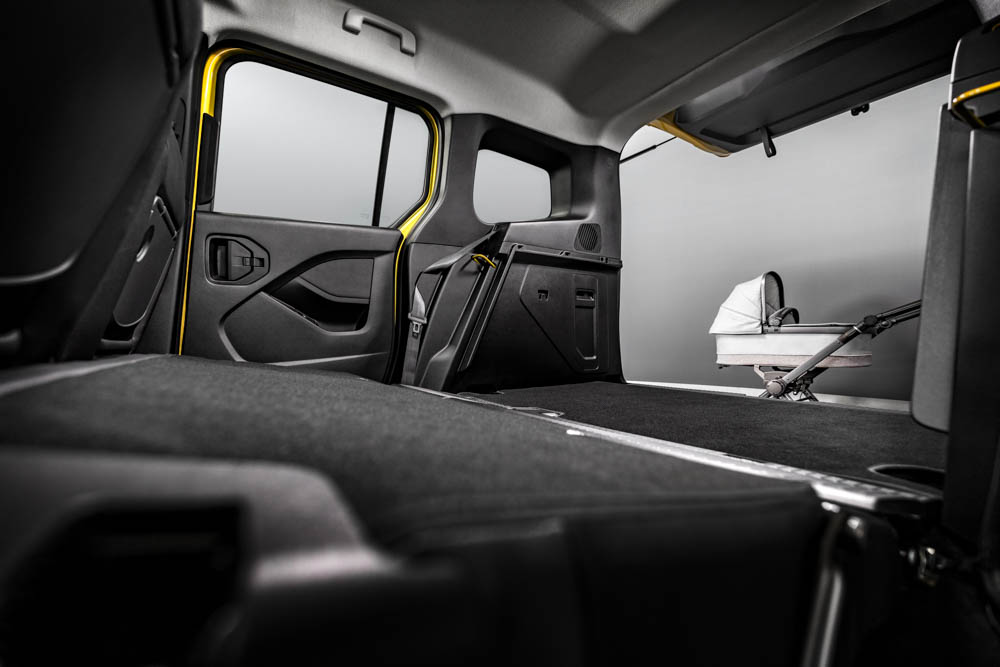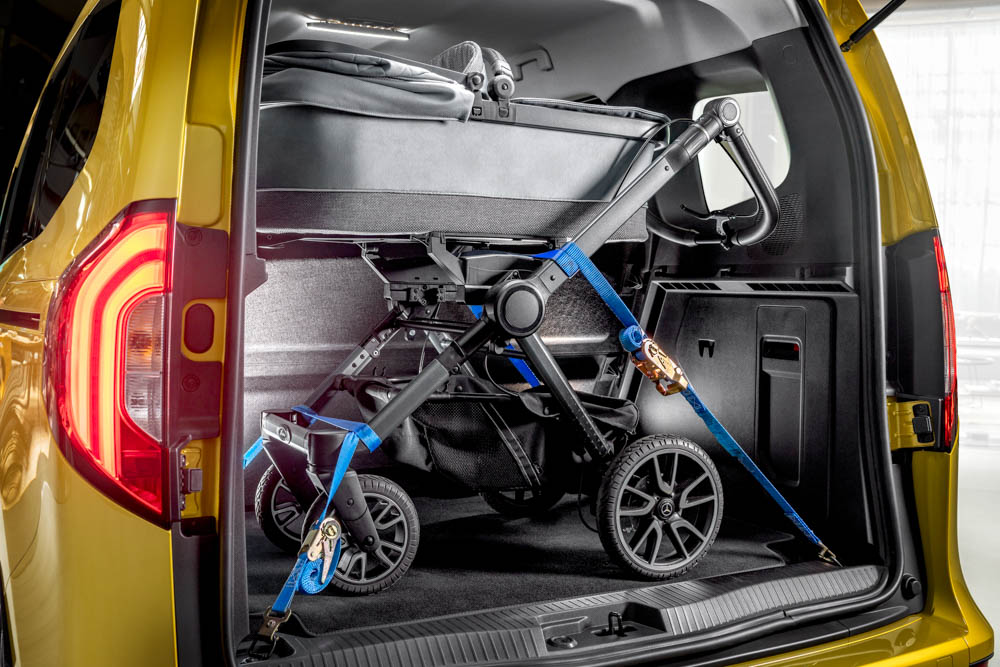 Meanwhile, the cabin may seem a little bit sparse compared to other Mercedes vehicles, but it's still a luxurious affair.
You have a choice of a combination of synthetic leather and microfiber fabric (or just all synthetic leather) for the seat upholstery and the door panels, and electric rear windows for the sliding doors. There are also folding tables installed in the back of the front seats for the young ones in the second row, which can also fold flat into the floor for a flat loading area for cargo.
The driver gets a seven-inch infotainment (with MBUX) with Apple CarPlay/Android Auto support and safety systems like blind-spot monitoring, parking assist, lane-keeping assist, crosswind assist, hill-start assist, and a total of seven airbags within the cabin. Adaptive cruise control with active steering assist is also part of the optional Driving Assistance Package.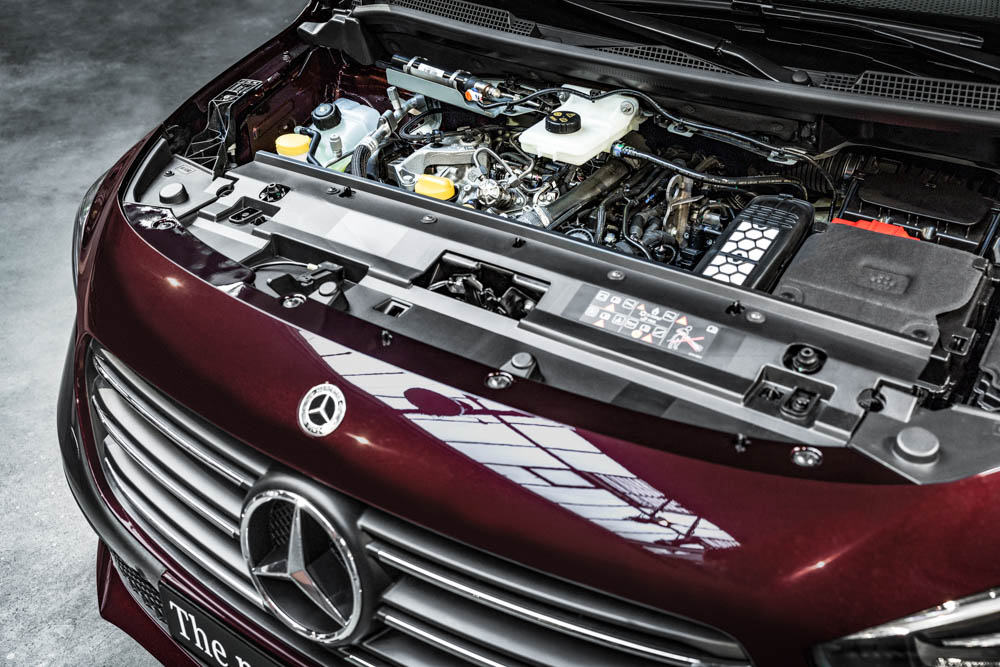 There will be several engines on offer initially, two 1.5-liter diesels with 95hp and 260Nm (T 160d) or 116hp and 270Nm (T 180d), and two 1.3-liter gasoline engines with 102hp and 200Nm (T 160) and 131hp and 240Nm (T 180). You also have the option between a six-speed manual and a seven-speed dual-clutch transmission.
And for those curious about an electric model, the EQT will make an appearance later on.
Prices of the T-Class will start at under €30,000 (P1,671,000), making it the most affordable luxury Mercedes model on the market. We feel that this van would be popular here if Mercedes-Benz Philippines brought it in.