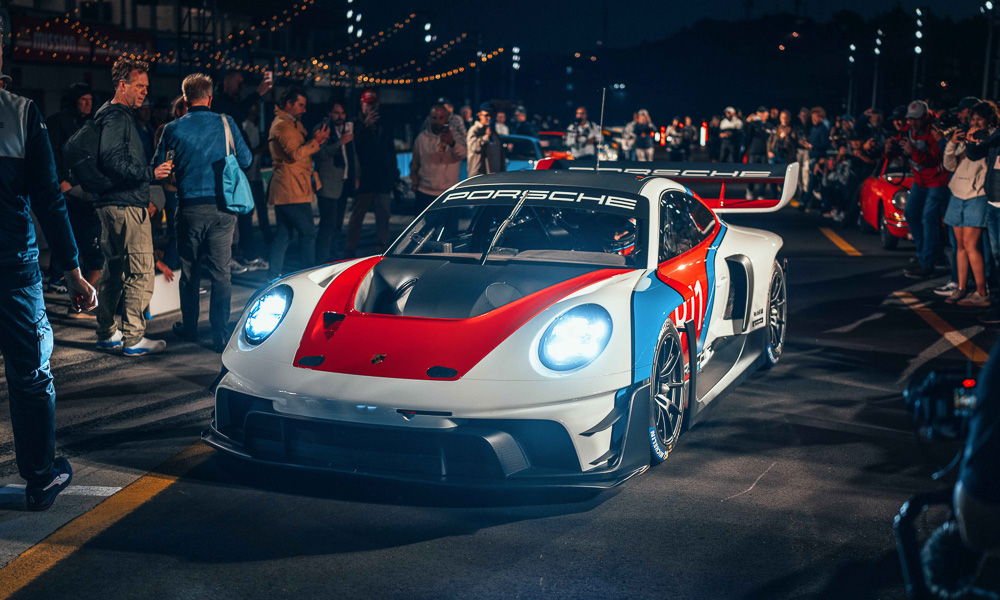 At the "Rennsport Reunion VII" held at the historic Weathertech Laguna Seca Raceway in California, Porsche chose to unveil the latest special limited-edition model: the 911 GT3 R Rennsport.
Surely, not another glorified Beetle, as cynics will say. Instead, think of it as a full-fledged GT3-spec race car that has spent even more time in the gym, and been given a healthy dose of illegal performance enhancers.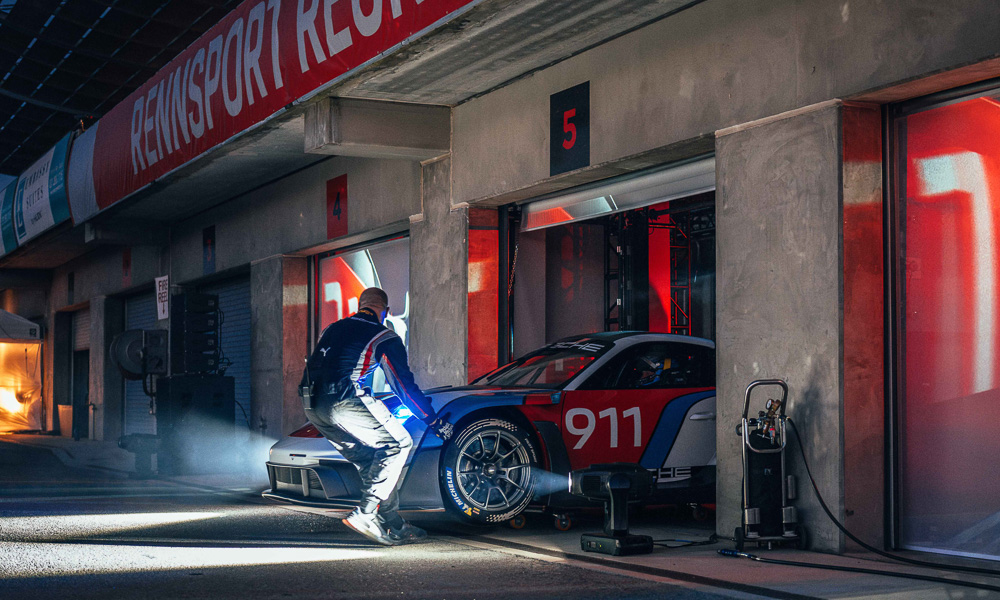 To give context, the event is the largest festival celebrating Porsche's very rich and lively motorsports history.
As the most successful manufacturer in sports car racing history, the brand boasts 19 overall victories at the 24 Hours of Le Mans, and numerous class wins in GT3, GT4, and even rally racing.
Because of this, Porsche has legions of loyal fans, drivers, and owners of many historic race cars. Most of these still see regular action on track, rather than living the rest of their existence as garage queens in climate-controlled environments.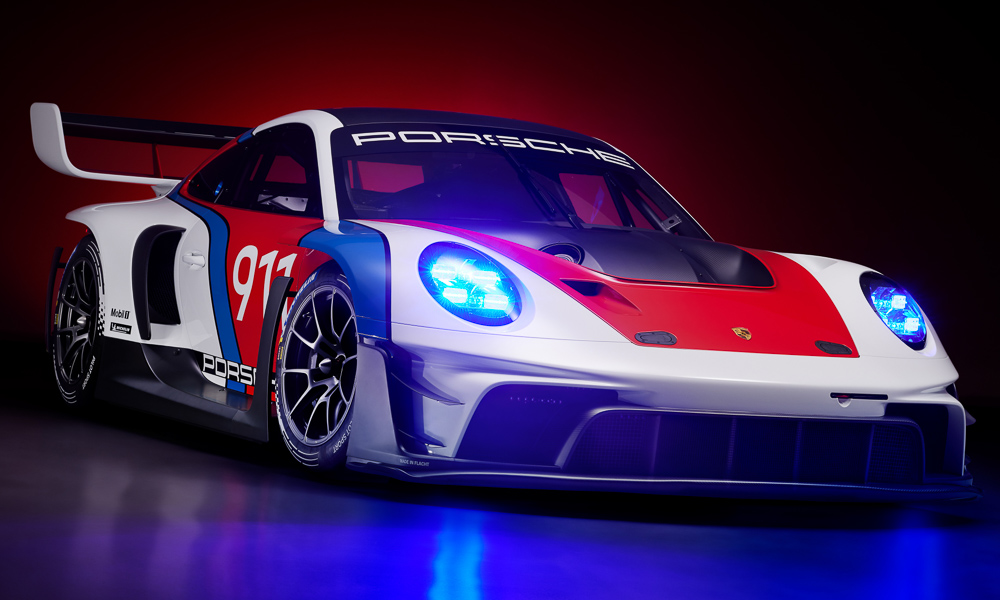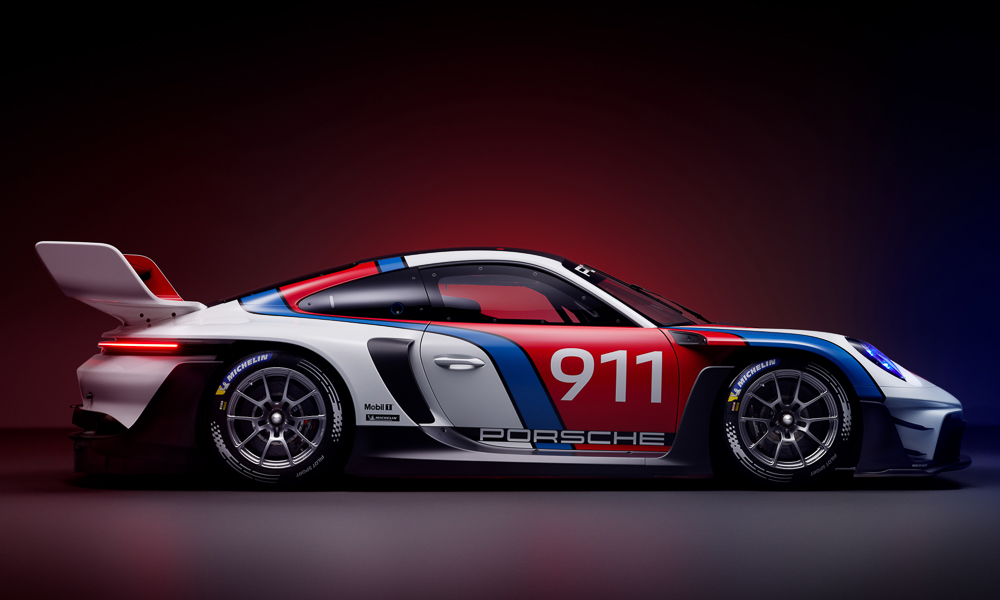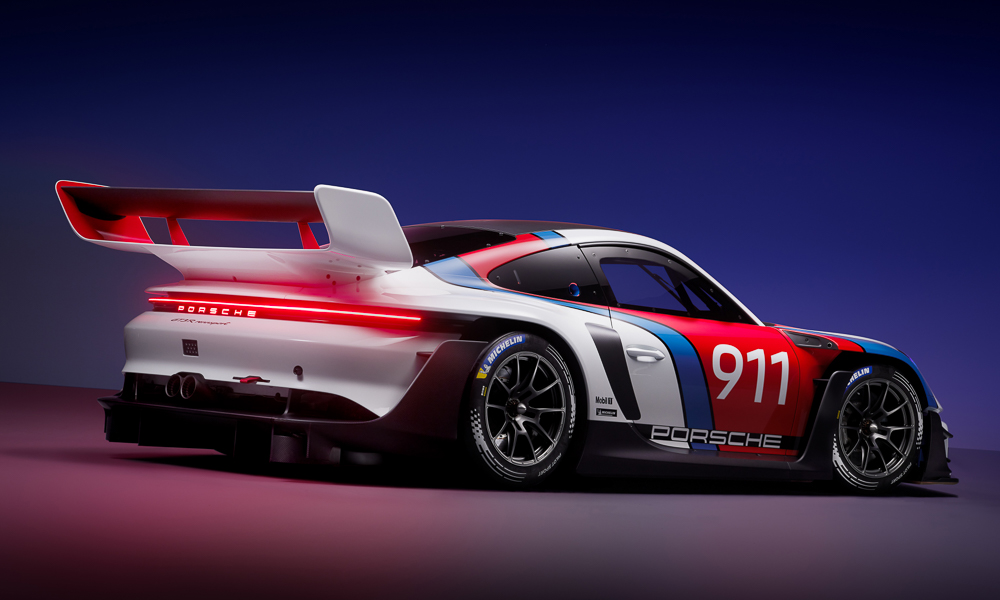 The 911 GT3 R Rennsport is a limited-edition model, built solely for track use, but doesn't exactly qualify for any established motorsports series.
The silhouette is similar to the actual GT3-spec 992 GT3 R race car, but details show it morphed further, with design cues from the Le Mans-winning 935 and its derivatives, the 934/5 and the long-tail 935/78.
The most obvious departure is the pair of bulky rear fenders with the oversized side intakes and the massive rear wing that required additional mounts to support the downforce it generates at speed.
There are no side mirrors to aid aerodynamic efficiency further. Inside the sparse cabin, a gaggle of cameras feed visual information to monitors for the driver to see.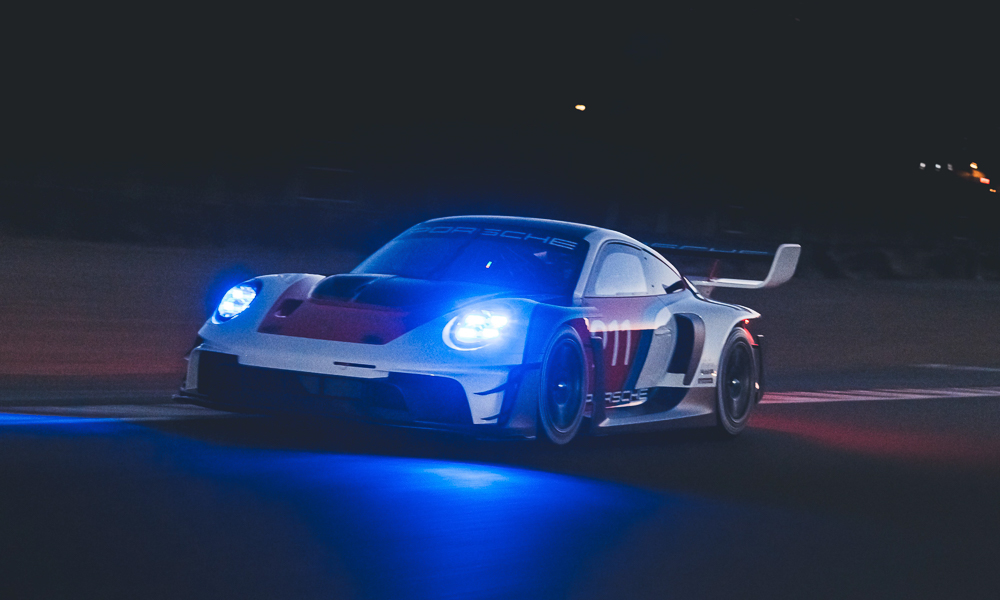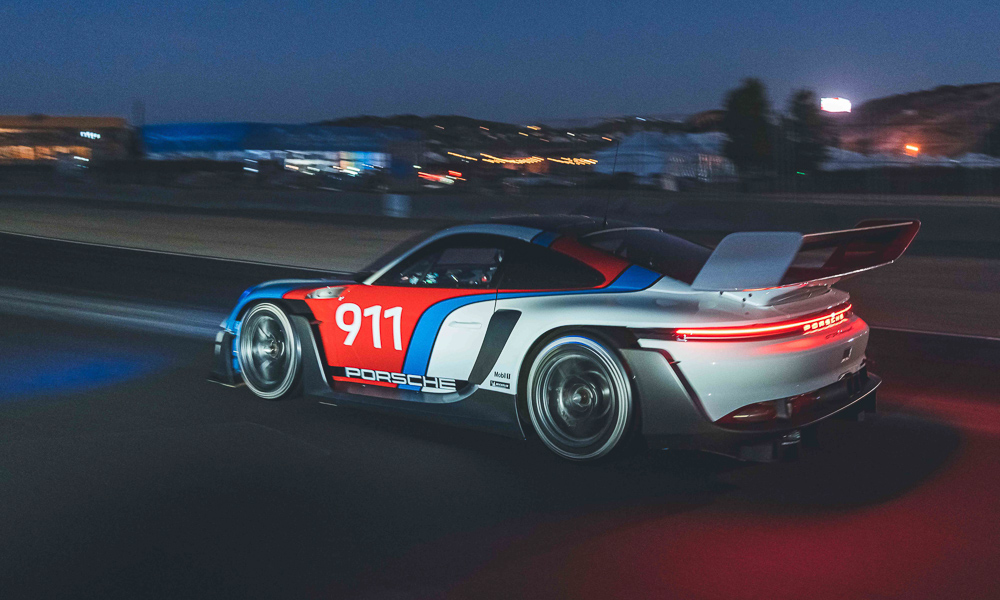 Underneath lies a horizontally opposed 4.2-liter naturally aspirated flat-six gasoline engine with dual overhead camshafts and four-valve heads revving to a glorious 9,400rpm.
Output is pegged at 611hp, healthier than the GT3 race cars that have to run with restrictors to enforce balance-of-performance restrictions. The 911 GT3 R Rennsport features a high compression ratio, bespoke pistons, and a valvetrain. It is tuned to run using E25 ethanol-blended fuel.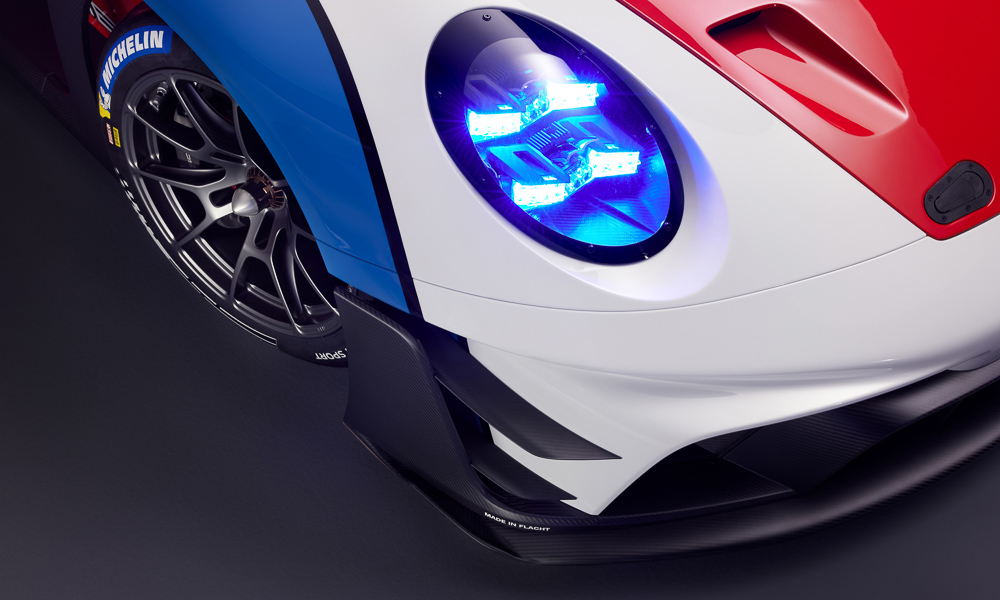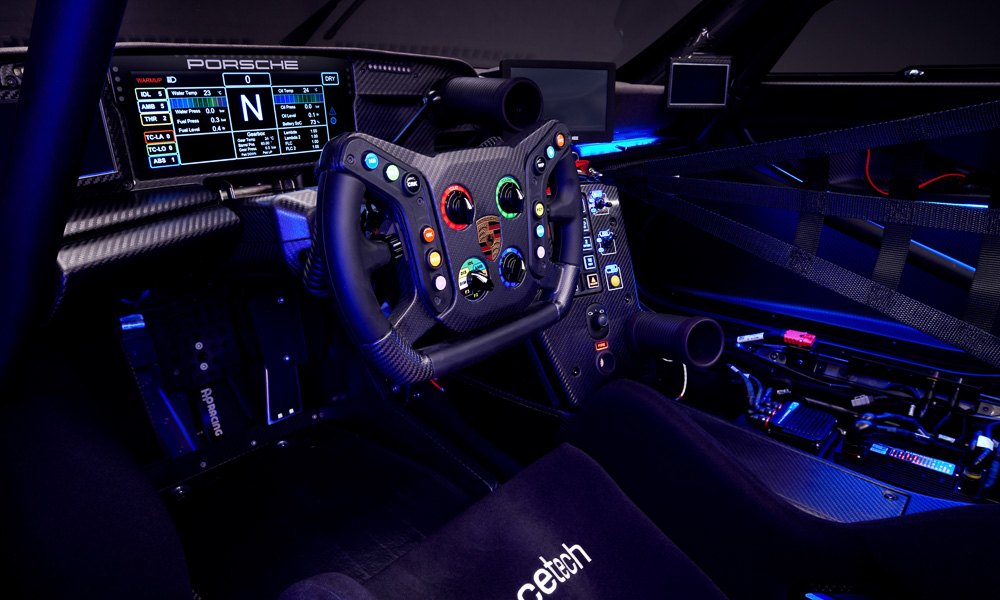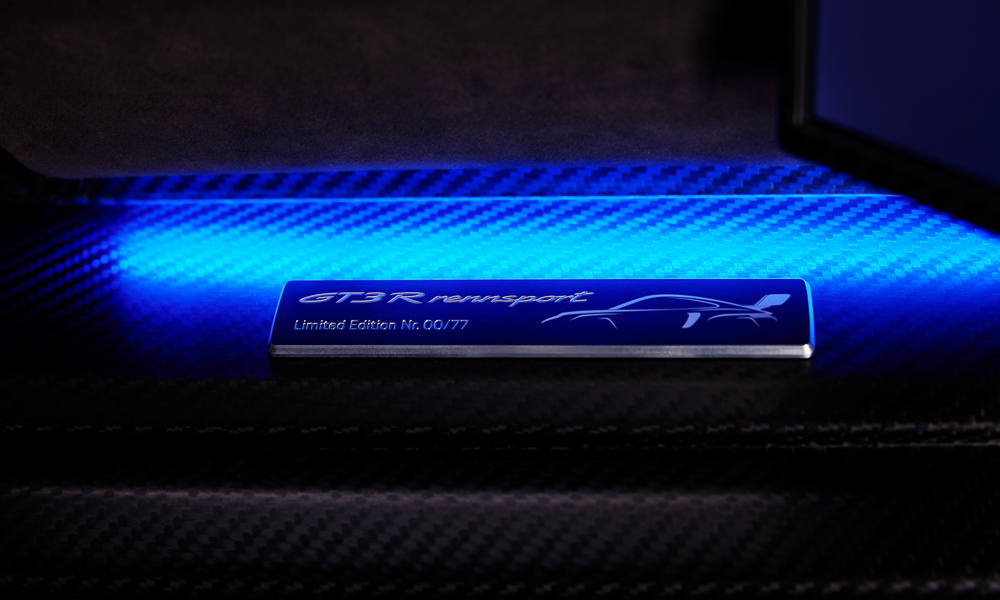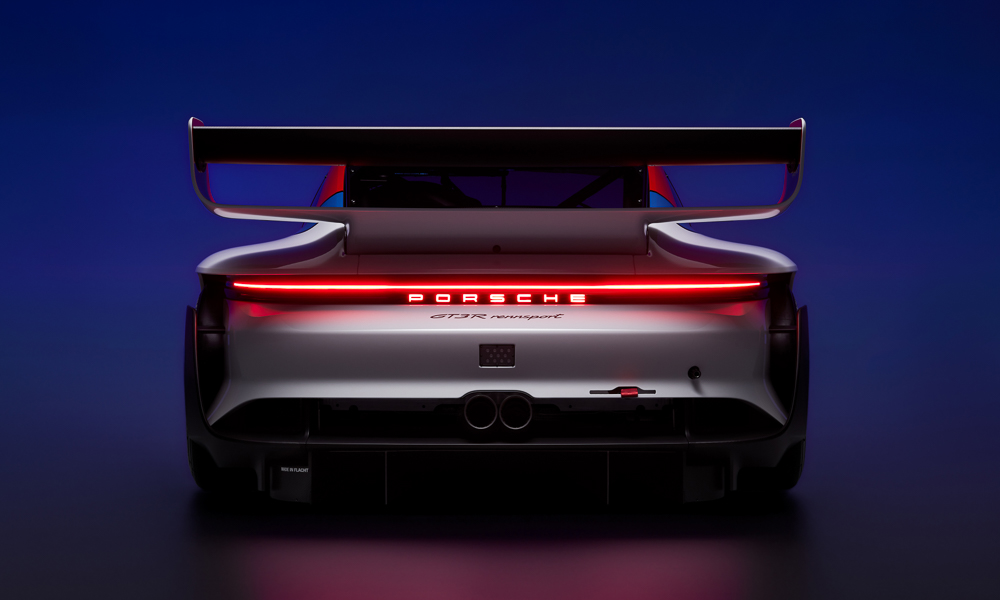 "Porsche has been shaped by its rich history," said Thorsten Klein, Style Porsche project manager for the GT3 R Rennsport. "This is especially true in racing. This has subsequently inspired us, of course, but by no means did we want to produce a copy or an obvious retro paint job. The three options we selected are new interpretations."
Only 77 examples of the 911 GT3 R Rennsport will be produced, at a princely sum of $1,046,000 (P59,230,000) and up. I'd say time to buy lottery tickets, but this will probably be sold out by now.