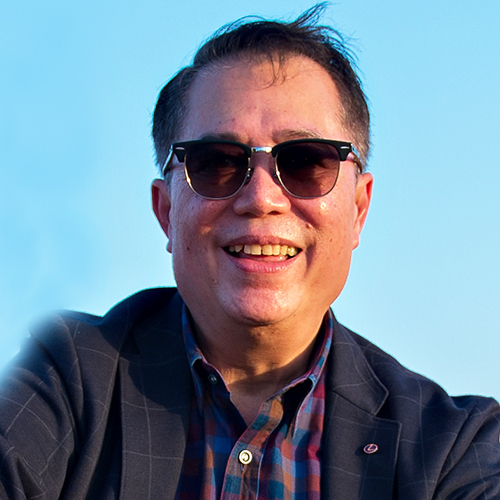 Vince considers himself a "lifer," having been a company man his entire life. He is currently the chairman of GT Capital Auto and Mobility Holdings, a post he took on shortly after announcing his retirement from Toyota Motor Asia-Pacific in Singapore, where his last role was executive vice president for Lexus Asia. His whole professional career has included three-and-a-half decades with Toyota, with a few very brief dalliances that didn't count for anything more than mere distractions.

In 1979, fresh out of the University of the Philippines' School of Economics, he started his journey with Toyota as marketing assistant at Delta Motor Corporation, where he worked for five years. He then assumed the role of marketing and general affairs manager for two years with Toyota's Manila representative office.

His next stop was with Toyota Motor Philippines, when it started operations in 1988. He started as department general manager for vehicle sales, and eventually assumed the role of senior vice president for sales, marketing, after-sales and customer relations.

In 2001, after a 12-year run with TMP, he accepted a role with Toyota Motor Asia Pacific in Singapore, the Japanese carmaker's newly established regional office. He joined TMAP as general manager for marketing planning, after which he became vice president for area operations and then senior vice president and eventually executive vice president for marketing and sales.

In 2014, he was assigned to the global headquarters of Toyota in Japan, where he assumed the role of general manager for TMAP Japan. He returned to the Lion City in January 2017 for his last post, which he officially left in July 2019.

On the side, Vince also writes a column for VISOR, sharing his unfettered reflections and views as a longtime member of the car industry, as a mobility enthusiast and as an avowed consumer-at-large.
---
31 articles by
Vince S. Socco