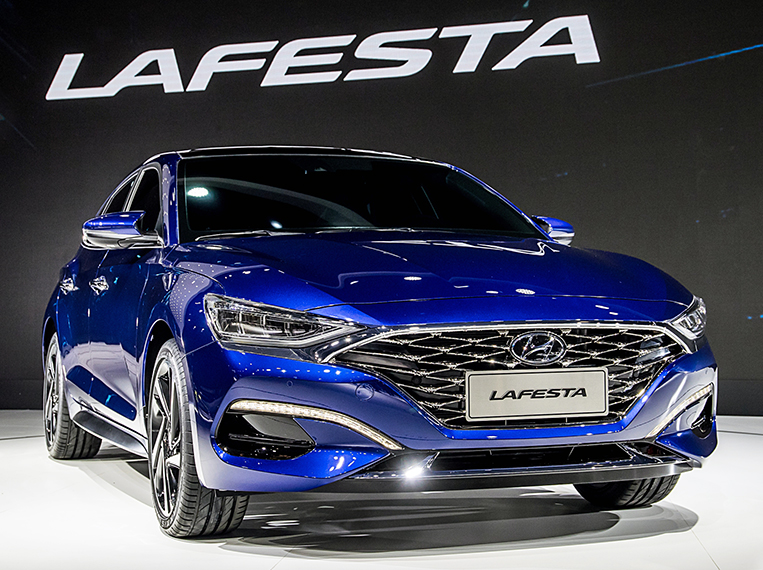 At Auto China 2018 in Beijing, global automakers are showing off their latest offerings to the almighty Chinese market. That includes Korean car brand Hyundai, which is using the ongoing motor show to present its new gift to its Chinese customers—the Lafesta sedan.
Last year, Hyundai suffered a 31% sales decline in the People's Republic due to a political backlash. The company certainly needs a dynamic product to give it a much-needed market boost, and the Lafesta looks like it could hit the ball out of the park. And if it does so, that's a solid reason for its manufacturer to celebrate—validating its name which literally means "The Festival" in Italian. (It should be noted that Nissan actually has a minivan with the very same name.)
Hyundai's Lafesta, while technically a four-door sedan, has a coupe-like shape that follows the brand's new "Sensuous Sportiness" design philosophy.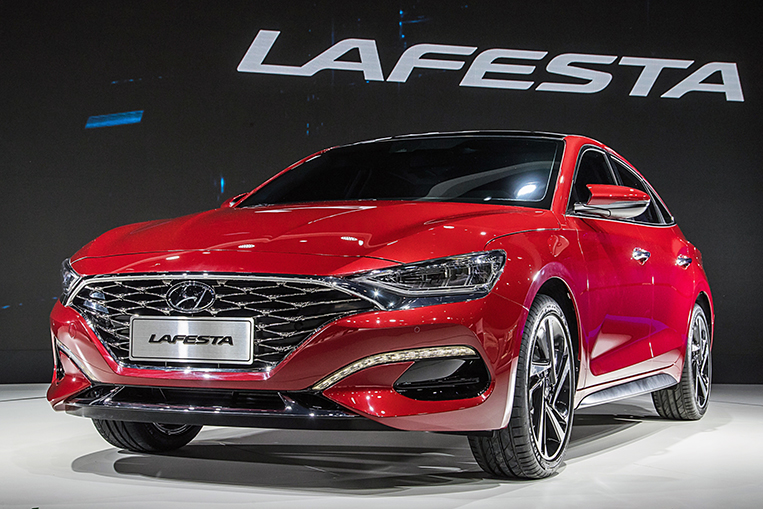 Powering the Lafesta is a 1.6-liter turbo GDI petrol engine mated to a seven-speed dual-clutch transmission.
At the moment, Hyundai is clear in saying that this car is exclusively for China only, so you need to manage your expectations in case you're smitten by it. Until our nearly 500,000-unit annual consumption reaches even just 5% of the size of the Chinese market (around 29,000,000 in 2017), we ought to be content just looking at images of new cars being launched there.