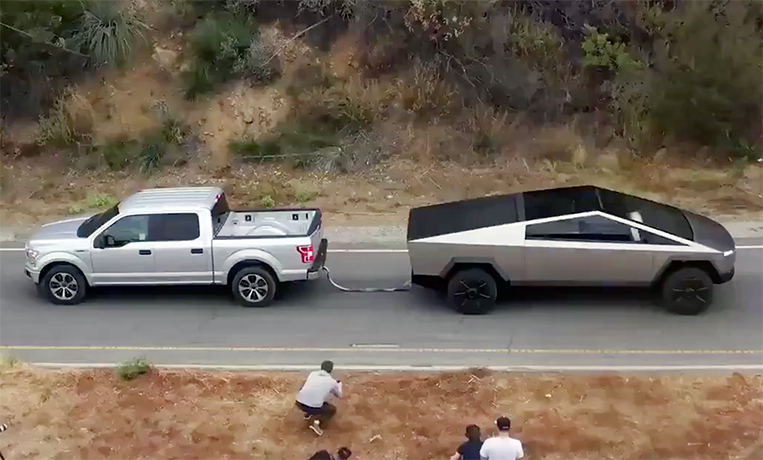 You may have heard that American electric automaker Tesla recently unveiled its so-called Cybertruck, which many people (including our managing editor) are seriously laughing at. And because Tesla boss Elon Musk is a very proud man, he wants the world to know that his new truck is better than America's best-selling workhorse, the Ford F-150.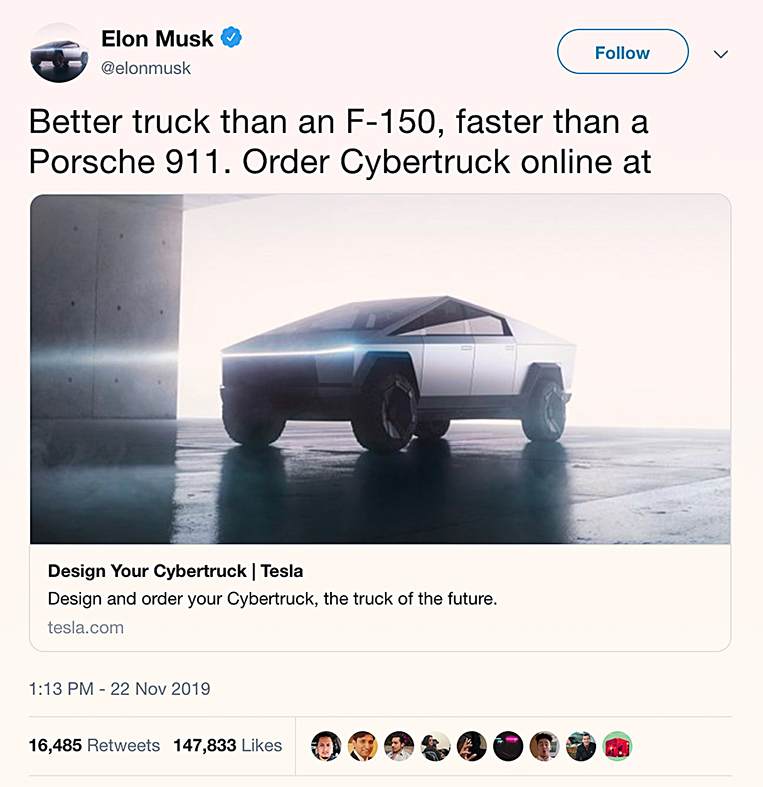 He then proceeds to stage a tug-of-war contest between the F-150 and the Cybertruck, which (as expected) the latter handily wins.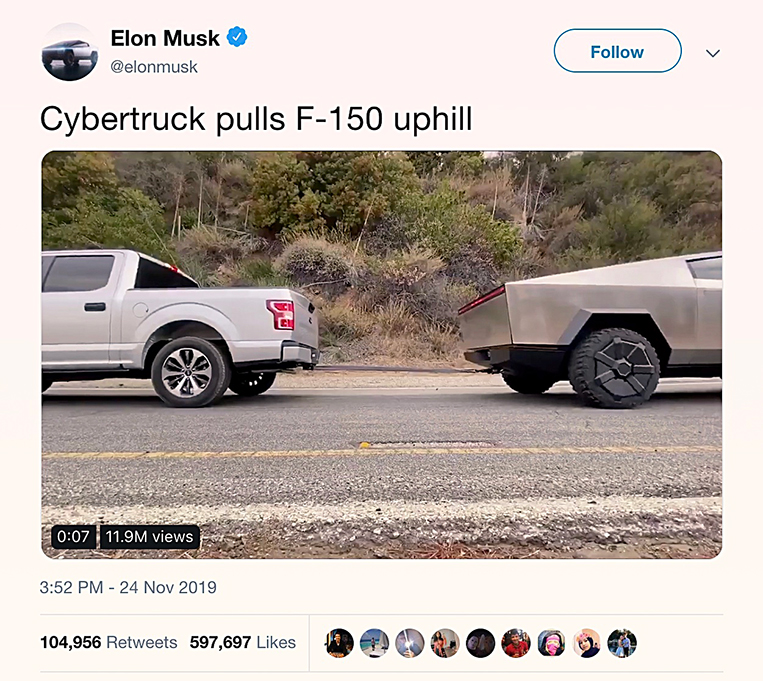 And now, countless observers—the thinking ones, not the stupefied Tesla fanboys—are calling out Musk and Tesla for the unfair and misleading truck match. Including one really smart astrophysicist.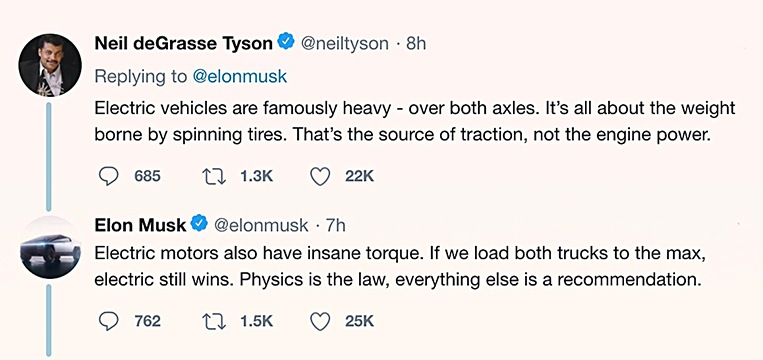 But the best reply comes from a certain Sunny Madra, who is the vice president of Ford X, which is Ford Mobility's venture incubator. The company's mission is to "unite entrepreneurs, designers and engineers to envision, build and validate new mobility ventures and business models to shape the future of transportation."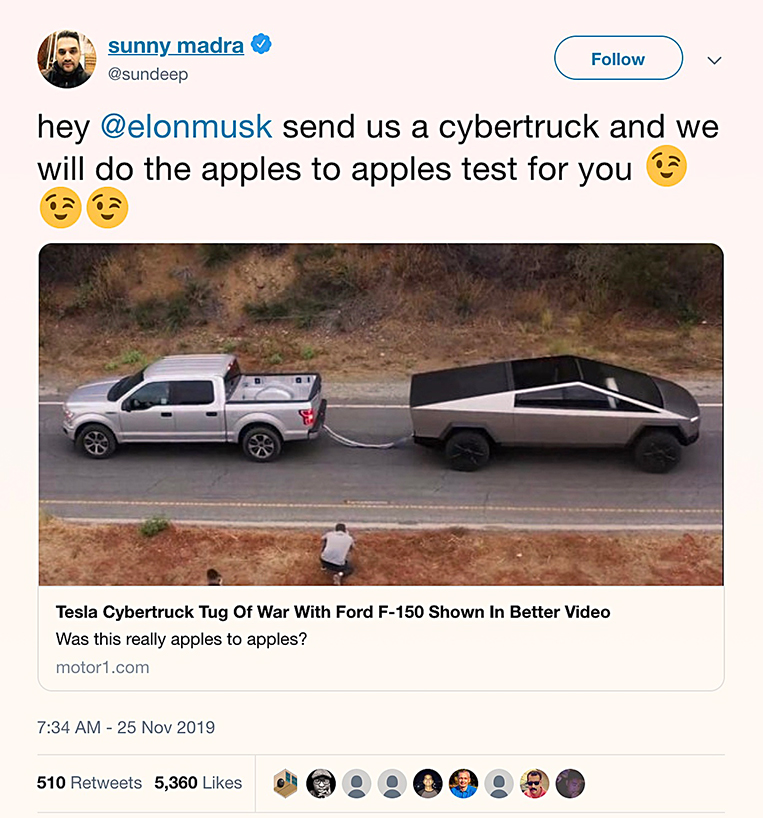 Notice Madra is challenging Musk to an apples-to-apples showdown, because the F-150 used in the tug-of-war competition wasn't all-wheel-drive. And word is going around that said F-150 only had a base engine under its hood.
Again, because Musk is a proud douchebag person, he takes up the gauntlet.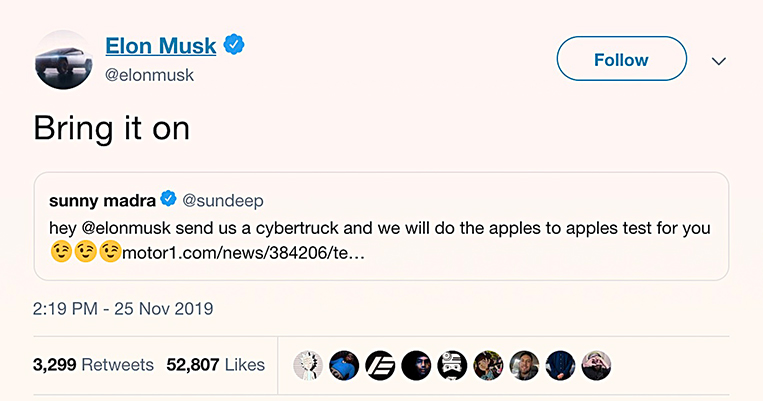 We hope this really goes down. A top-spec F-150 versus a top-spec Cybertruck. "Ford versus Tesla" may yet turn out to be far more exciting than "Ford versus Ferrari." Man up and make it happen, Elon Musk.