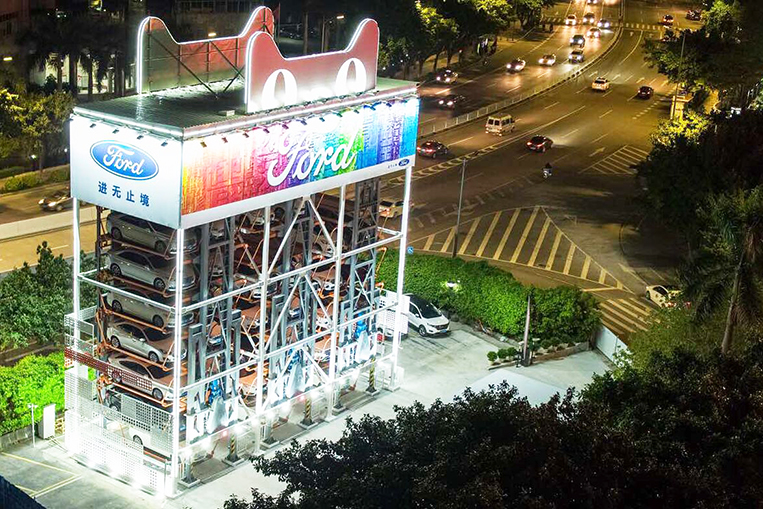 Chinese e-commerce giant Alibaba and American automaker Ford entered into a partnership last year that would see the two companies work together on technological opportunities, and one of the first products of this deal can currently be admired in Guangzhou, China. Standing around five floors tall is a giant vending machine that—instead of spitting out chocolate bars or cans of soda—delivers full-size cars to customers at the push of a button.
The cat-themed structure, dubbed the "Super Test Drive Center," holds a total of 42 vehicles, including SUVs, family cars and even a Mustang. Users wishing to get their hands on one of the different models on offer simply pick the car of their choice from Alibaba's Taobao mobile shopping app, pay a digital deposit, take a selfie so the machine can later identify them, and schedule a pick-up time. Once at the machine, which is entirely unmanned, the would-be buyer simply scans his or her face at a terminal that activates the mechanism that then gently supplies the desired car in a few minutes. All you have to do is hop in and drive off.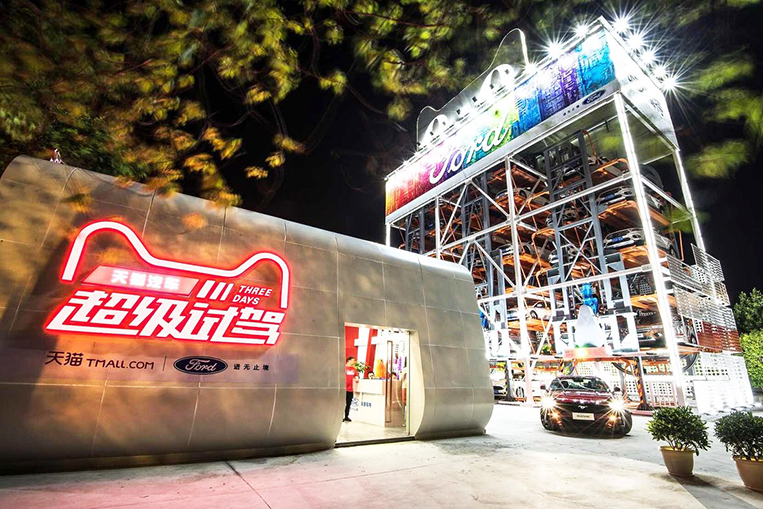 Customers are given three days to test-drive the vehicle before having to commit to any purchase. This trial period is free of charge if the person behind the wheel has a good enough credit score with Alibaba affiliate Ant Financial's credit ranking system known as Sesame Credit. Anyone not in good standing or new to the system has to pay a fee before being able to drive his or her chosen car. Customers can test-drive up to two cars in case their first choice wasn't quite right.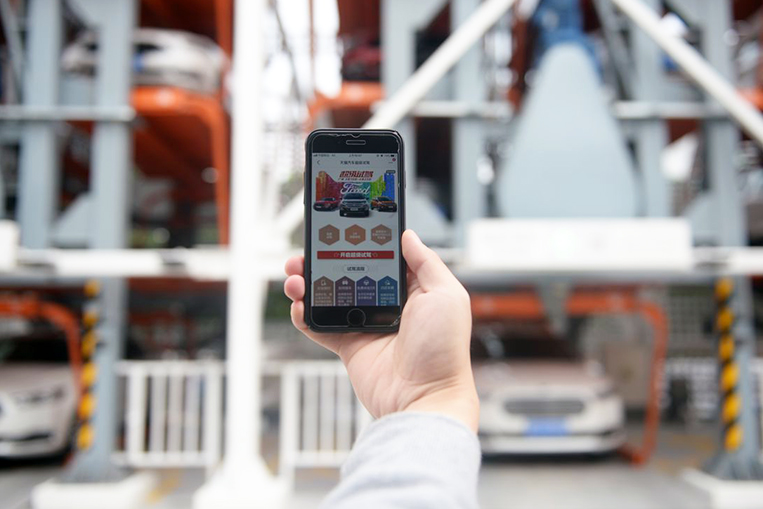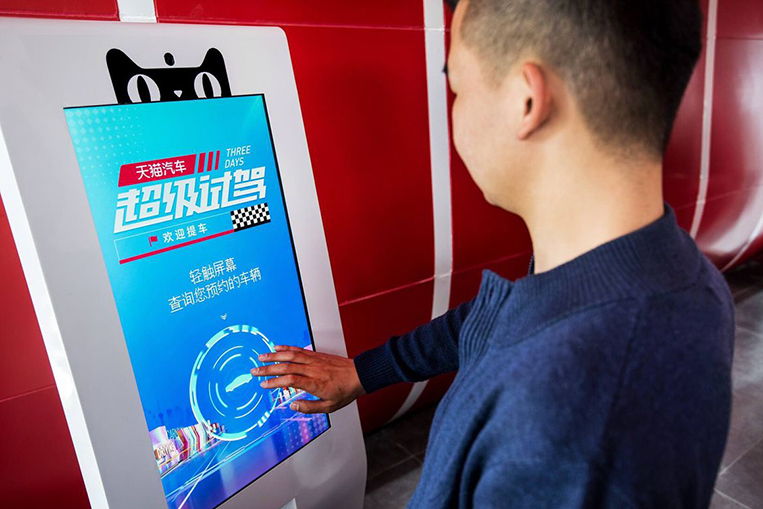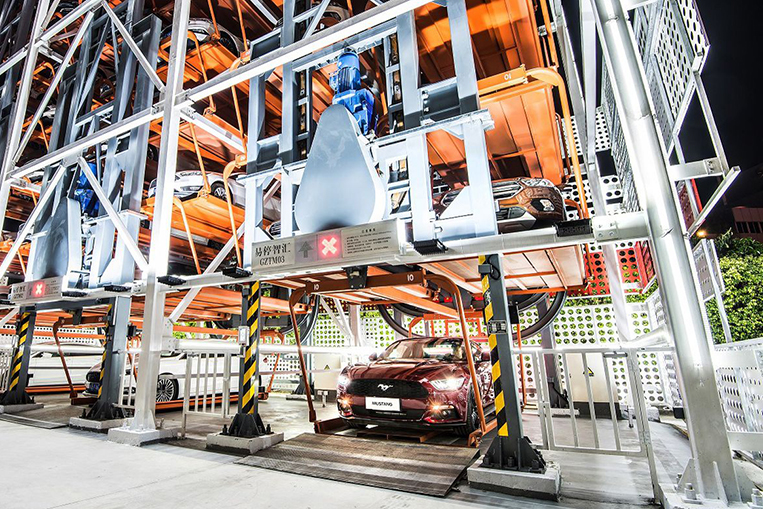 This isn't the first time that Alibaba and foreign car brands have partnered, with Maserati pulling off in 2016 one of the most remarkable sales events the Italian marque has ever seen. The first batch of Levante SUVs that Maserati brought to China was exclusively sold online through the Alibaba Tmall platform, where all 100 available units sold in a mere 18 seconds.
Safe to say that the only people not happy about online vehicle sales and car-vending machines are the sales personnel at the showrooms.